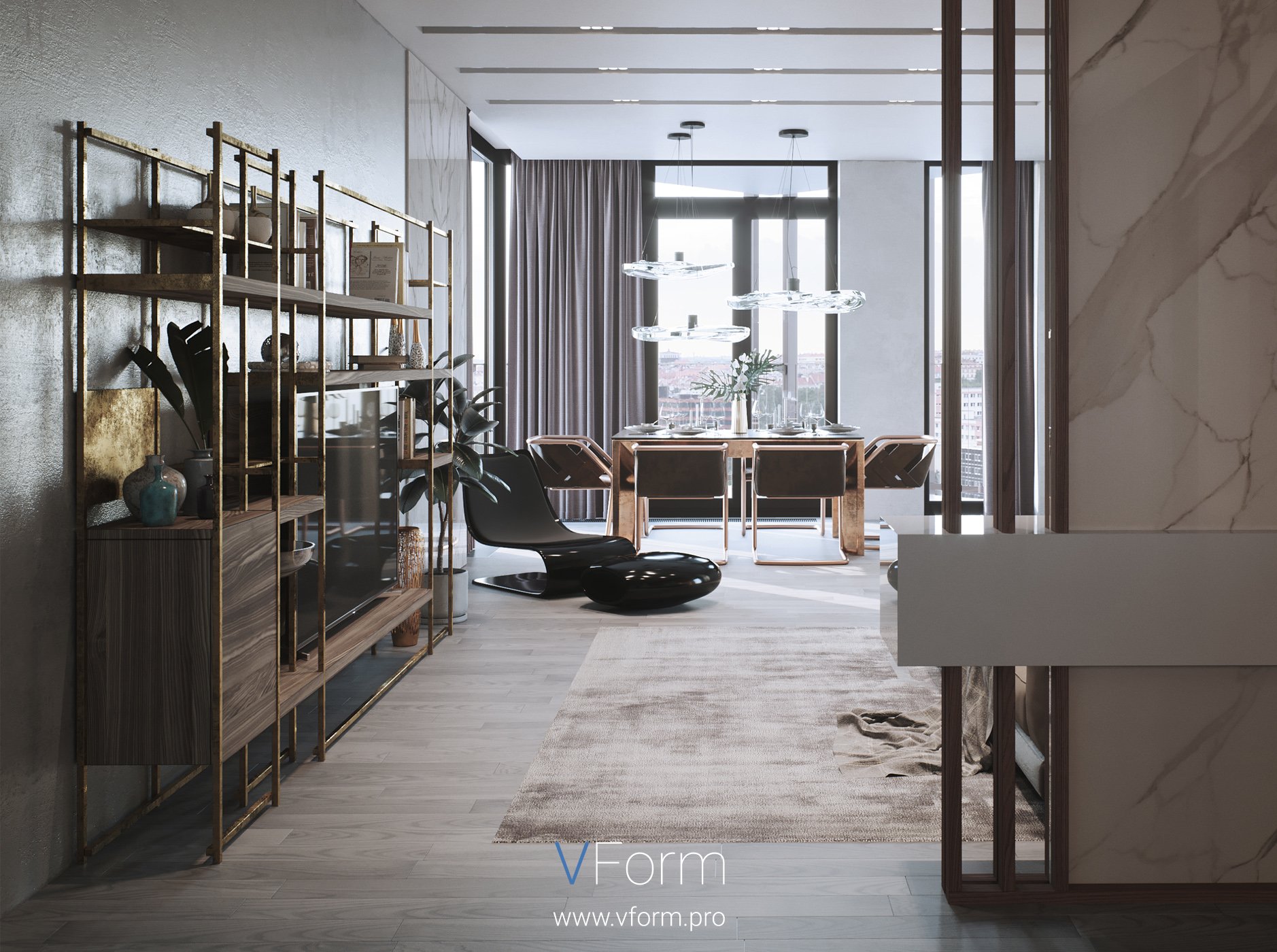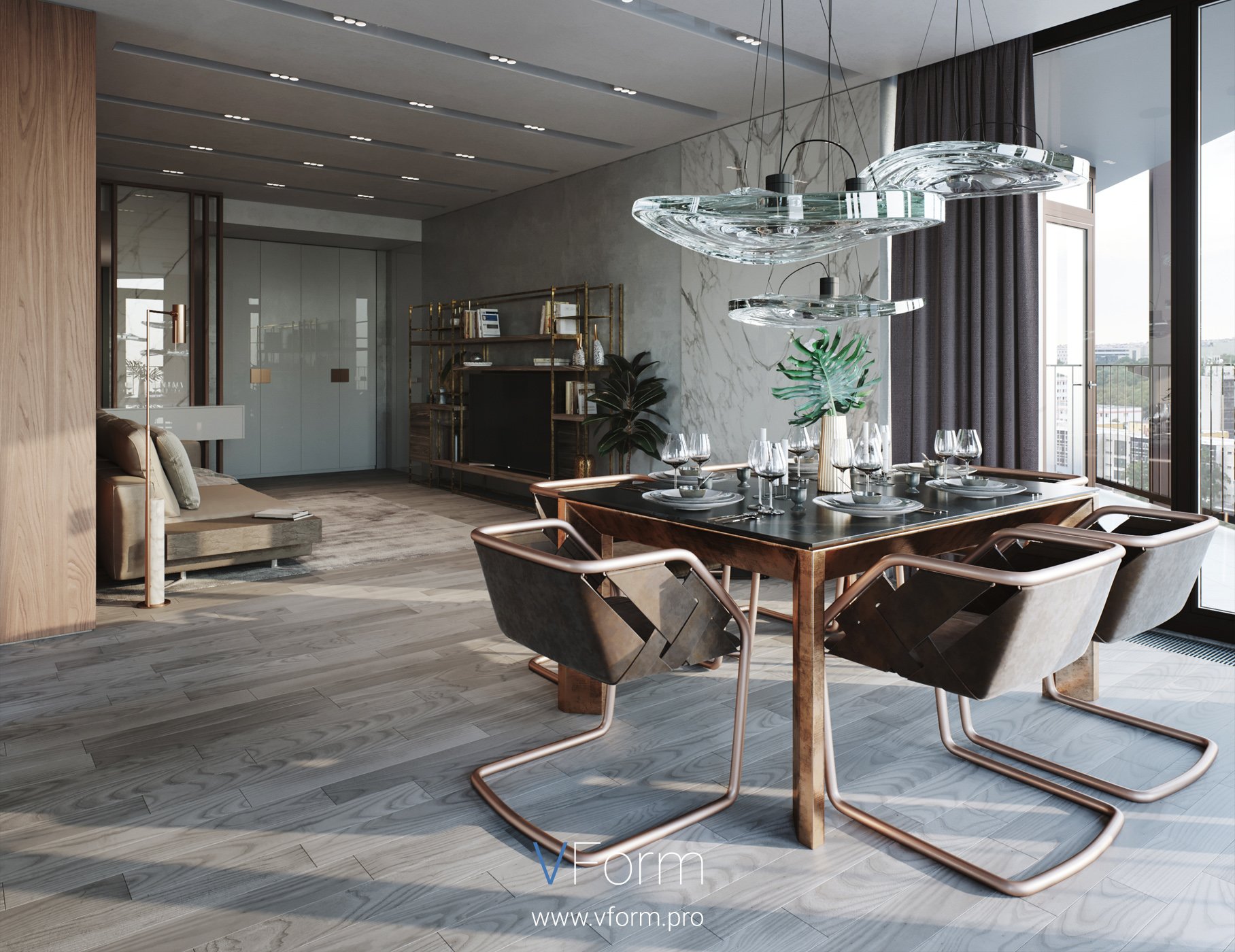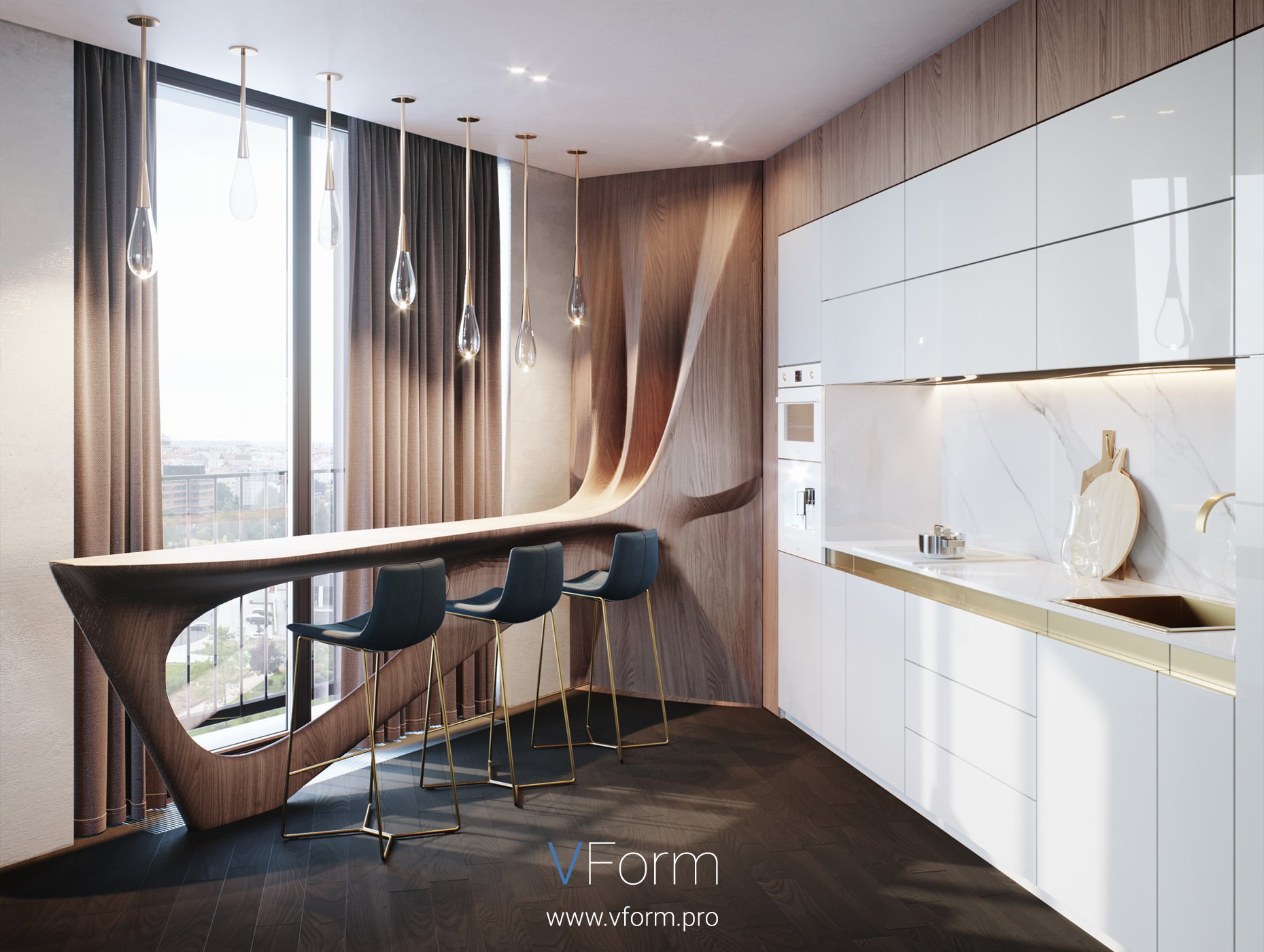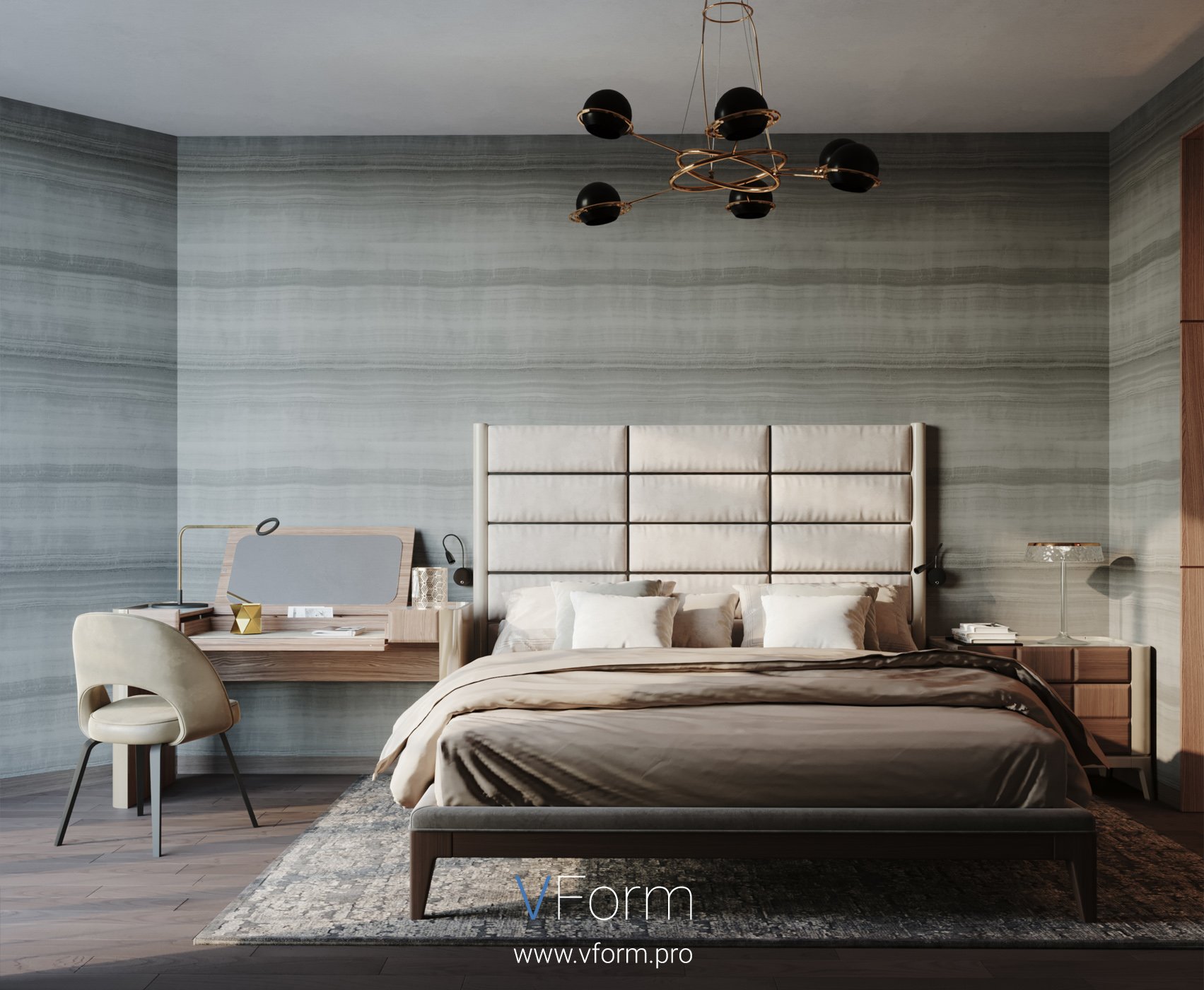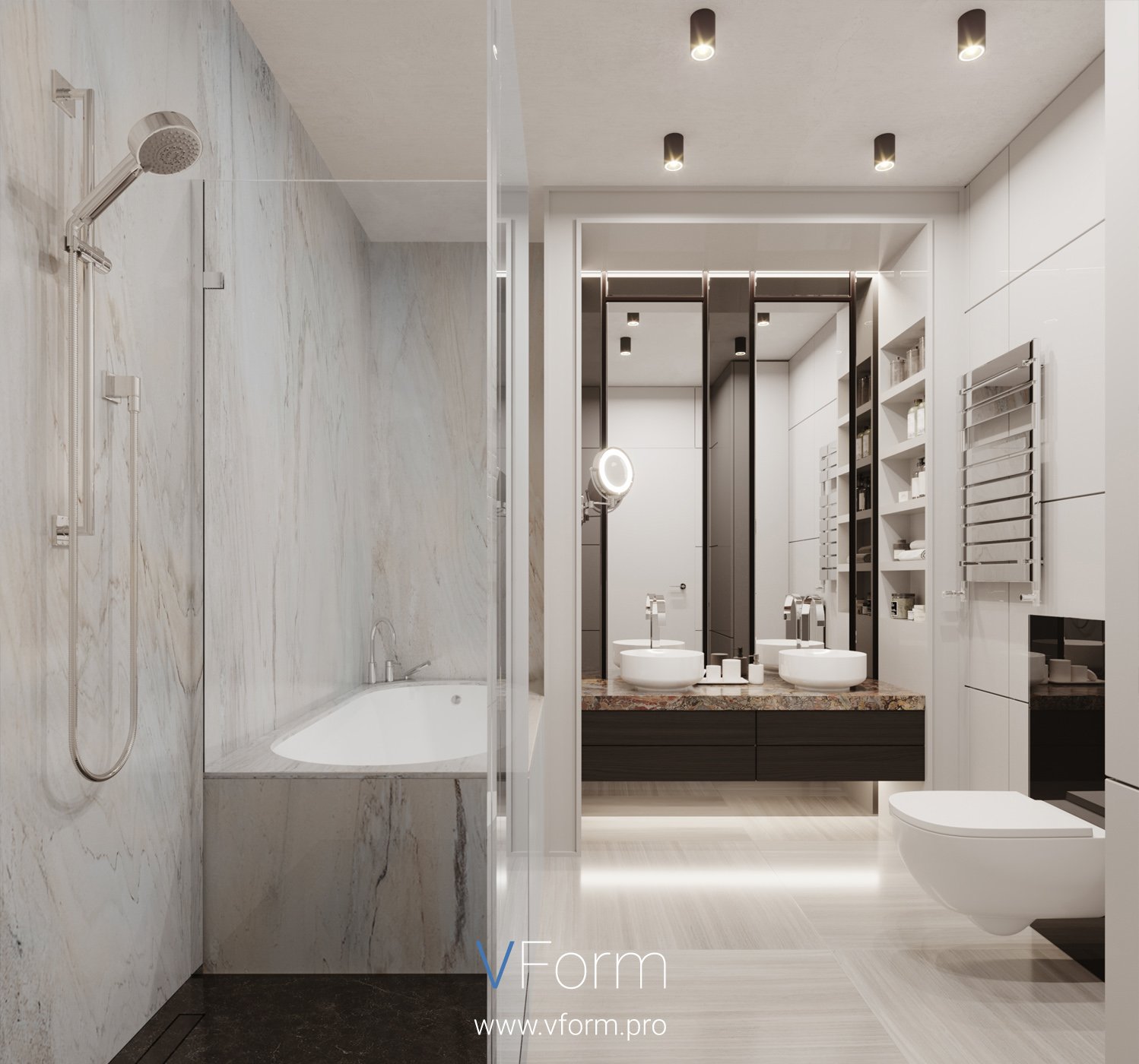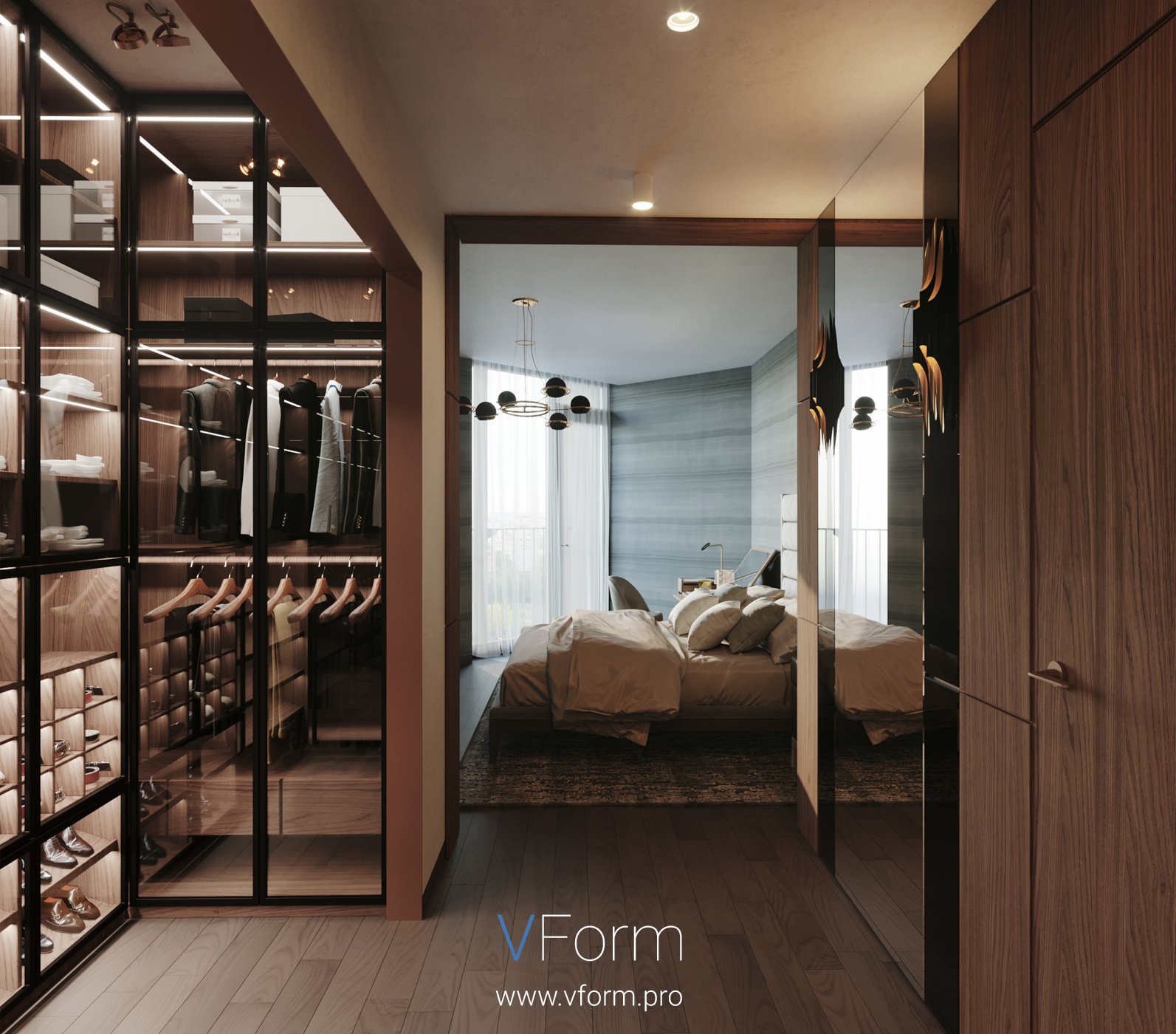 Sophisticated design of the apartment is made in a minimalist style using solid wood interior elements. The interior combines materials with warm colors and surfaces made of brass, wood and stone slabs. The feature of the kitchen area is a sculptural bar counter made of solid wood.
The functionality of each element is thought out with special care, which guarantees comfort in operation and ease of use.
Particular attention was paid to the author's lighting solutions.