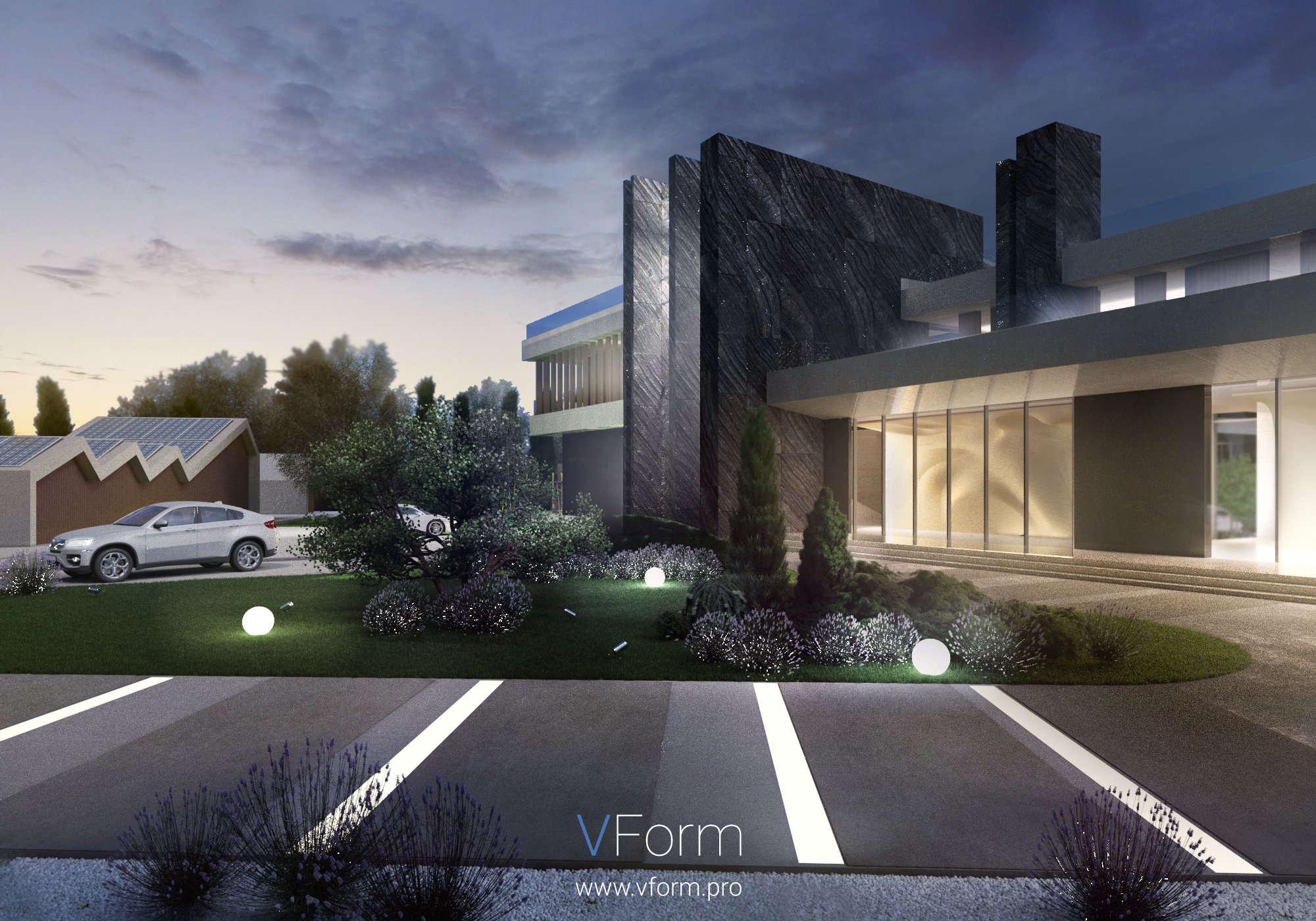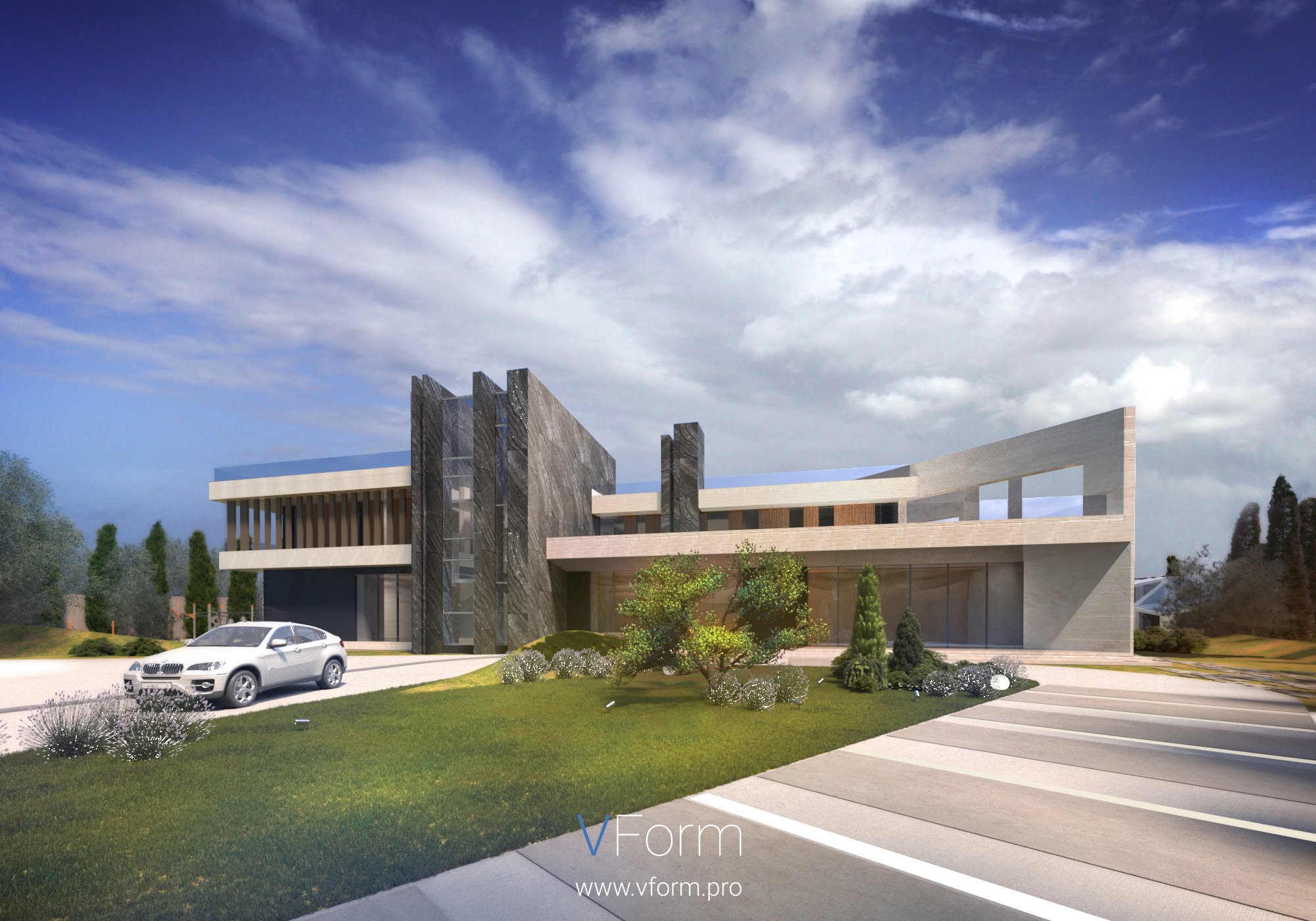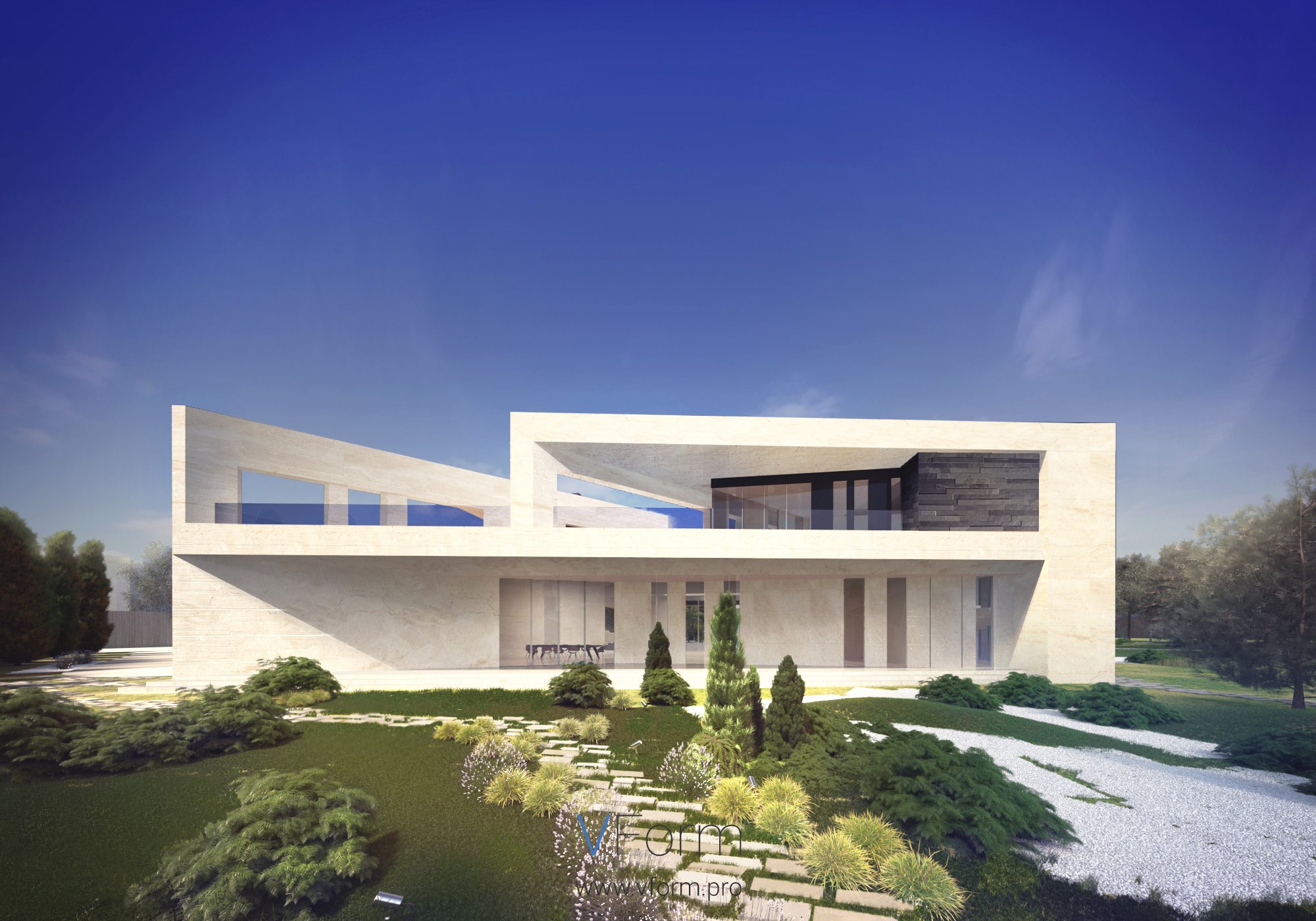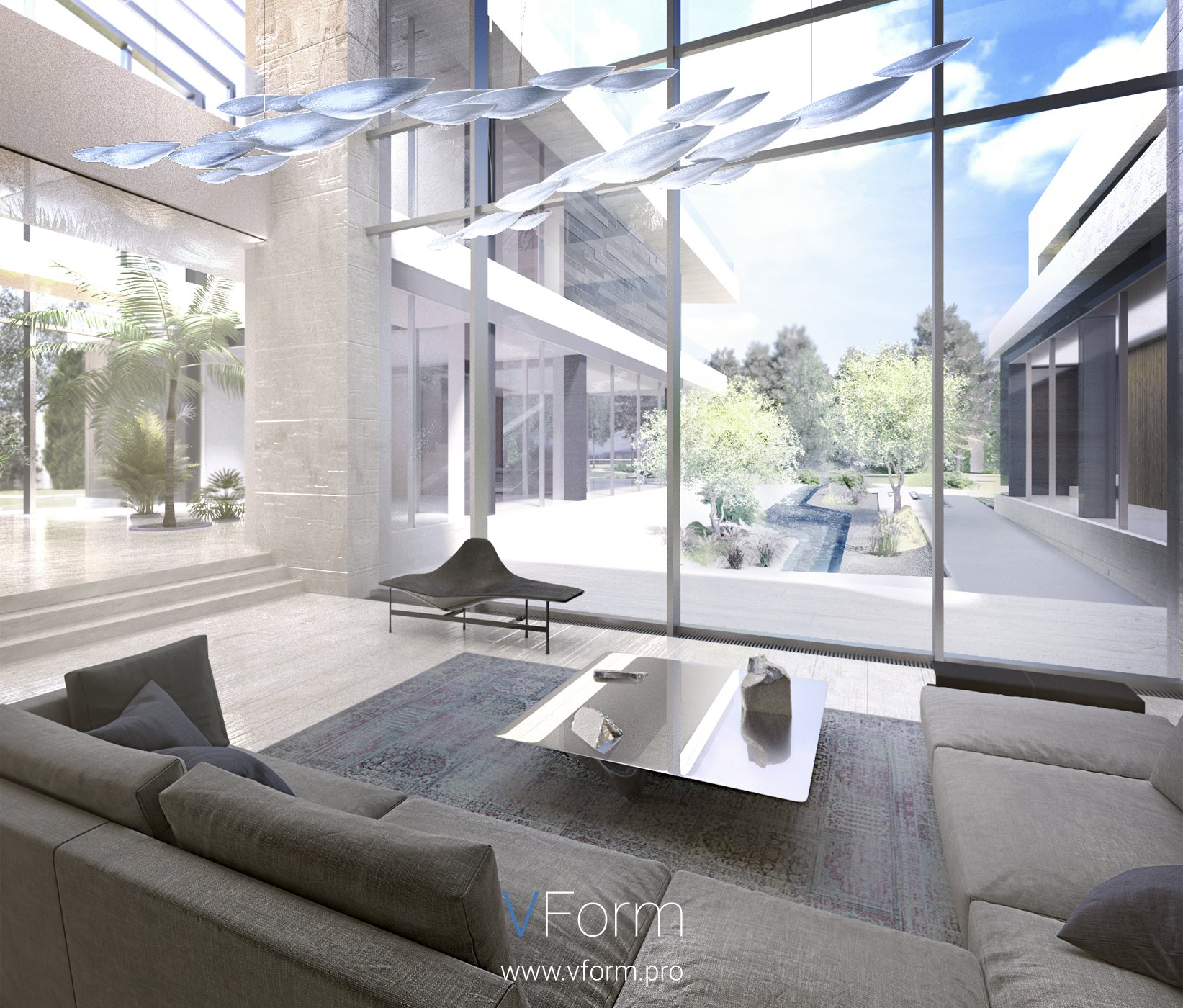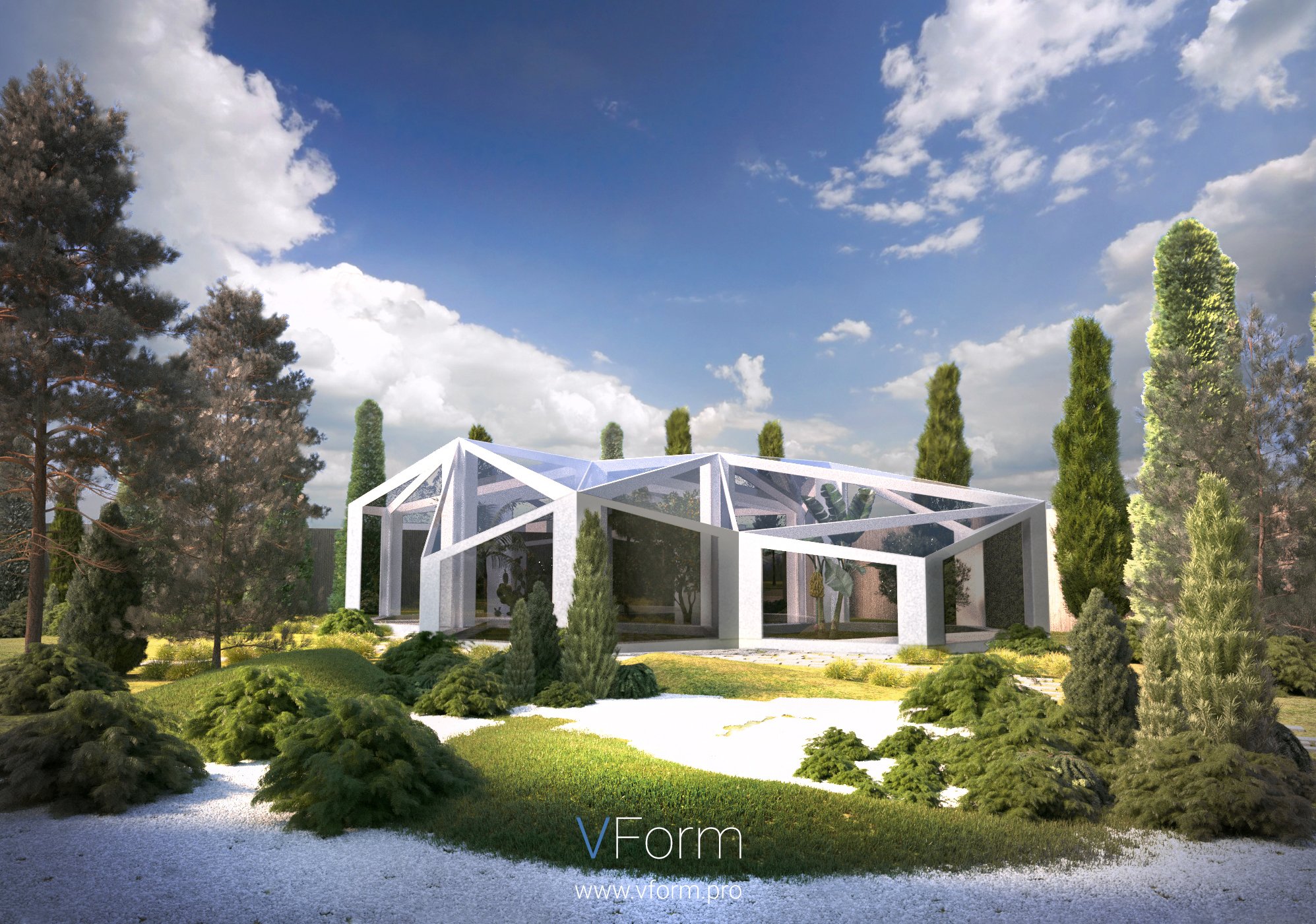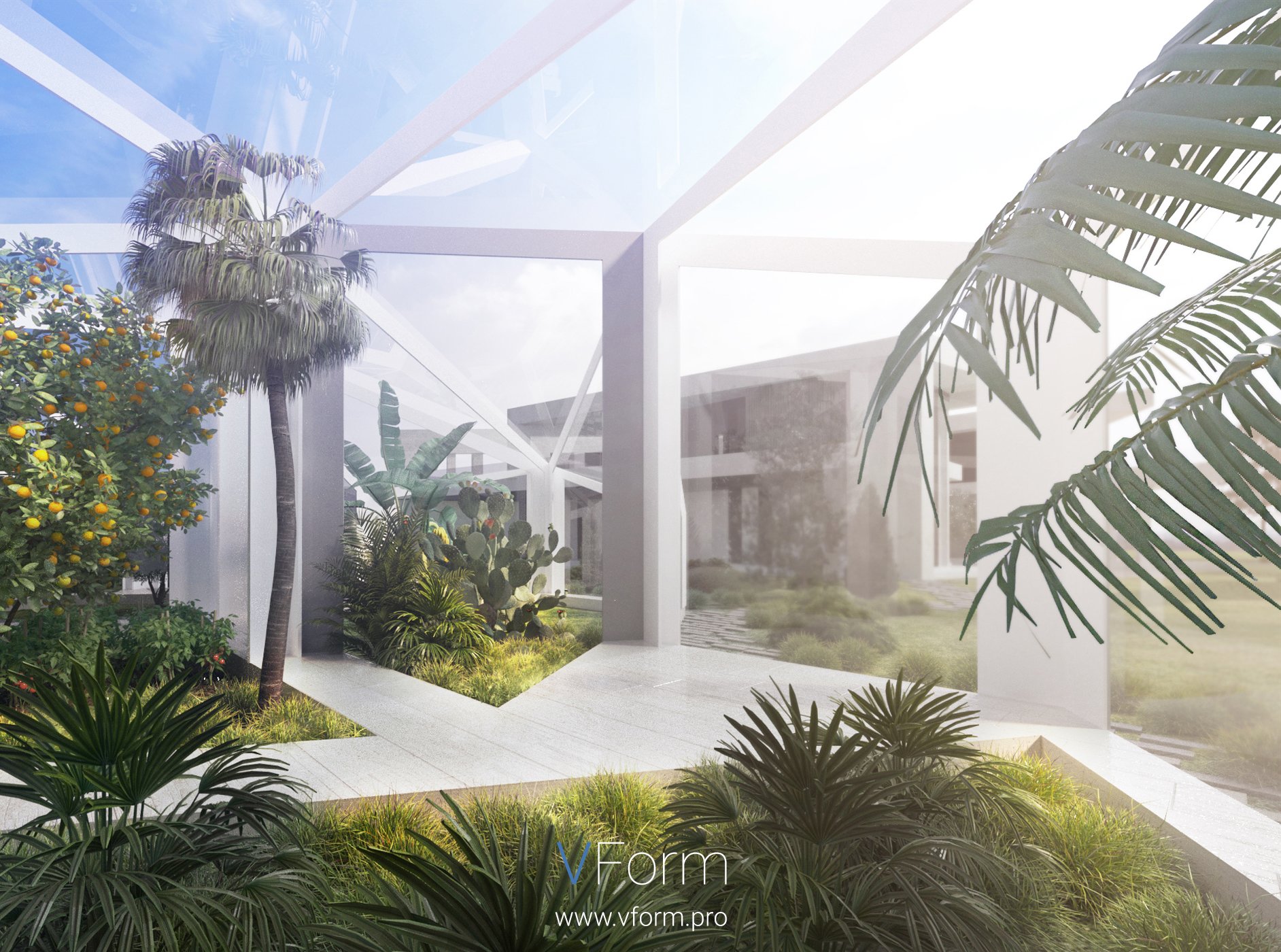 Black Marble Villa in ParkVille
Place:
Russia, Moscow region
Details:
Area 1400 m2
In the territory there is a greenhouse
for growing organic products
The house uses technology
green standards
Black Marble Villa in ParkVille – a premium segment villa designed in the author's style, located on the prestigious Rublevo-Uspensky direction on the banks of the Moscow River.
The house has a glazed and permeable main facade, but the internal structure allows you to maintain the privacy of the space, while maintaining external openness.
The core of the planning core of the house is the courtyard and the associated space of a two-lighted living room. This space allows you to provide maximum privacy and protection from negative environmental factors. The common space of the first floor smoothly flows into a two-light recreation area.
Eco-friendly materials are used in home decoration – natural stone and wood.
The house is supposed to use engineering systems to improve the energy efficiency of the building and claim environmental certification of the facility. The heat pump will allow, through low costs of electric energy, to use the low-temperature thermal energy of the soil for heating. The collector of the heat pump is supposed to be placed in the well to minimize the effect on the thermal regime of the upper soil layer. Solar panels are located on the pitched roof of the garage, which will ensure optimal bias for maximum solar panel efficiency. The integration of the smart home system, in addition to providing the convenience of controlling light and acoustics, will improve the quality of management of engineering systems and provide the ability to comprehensively monitor the environment.