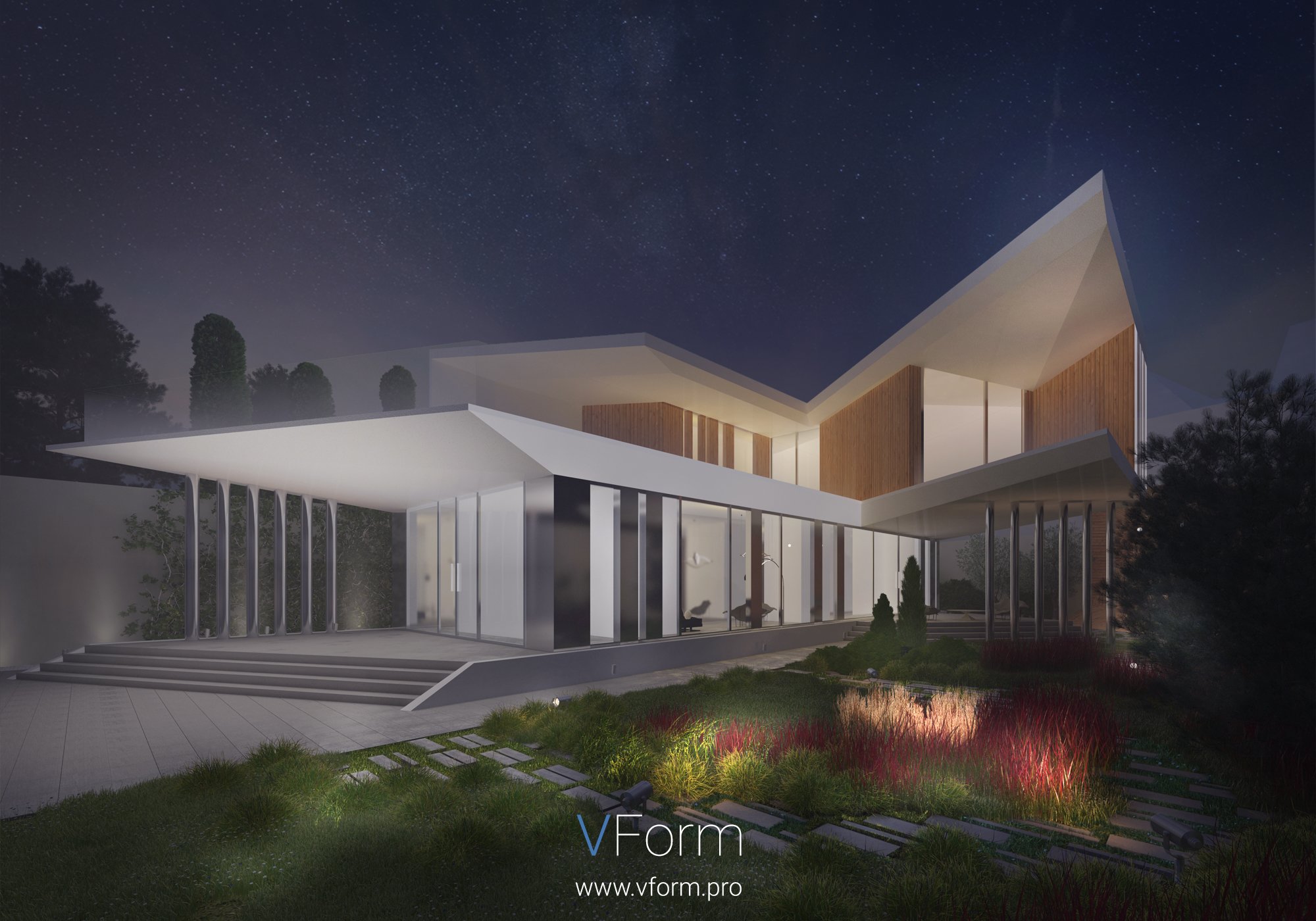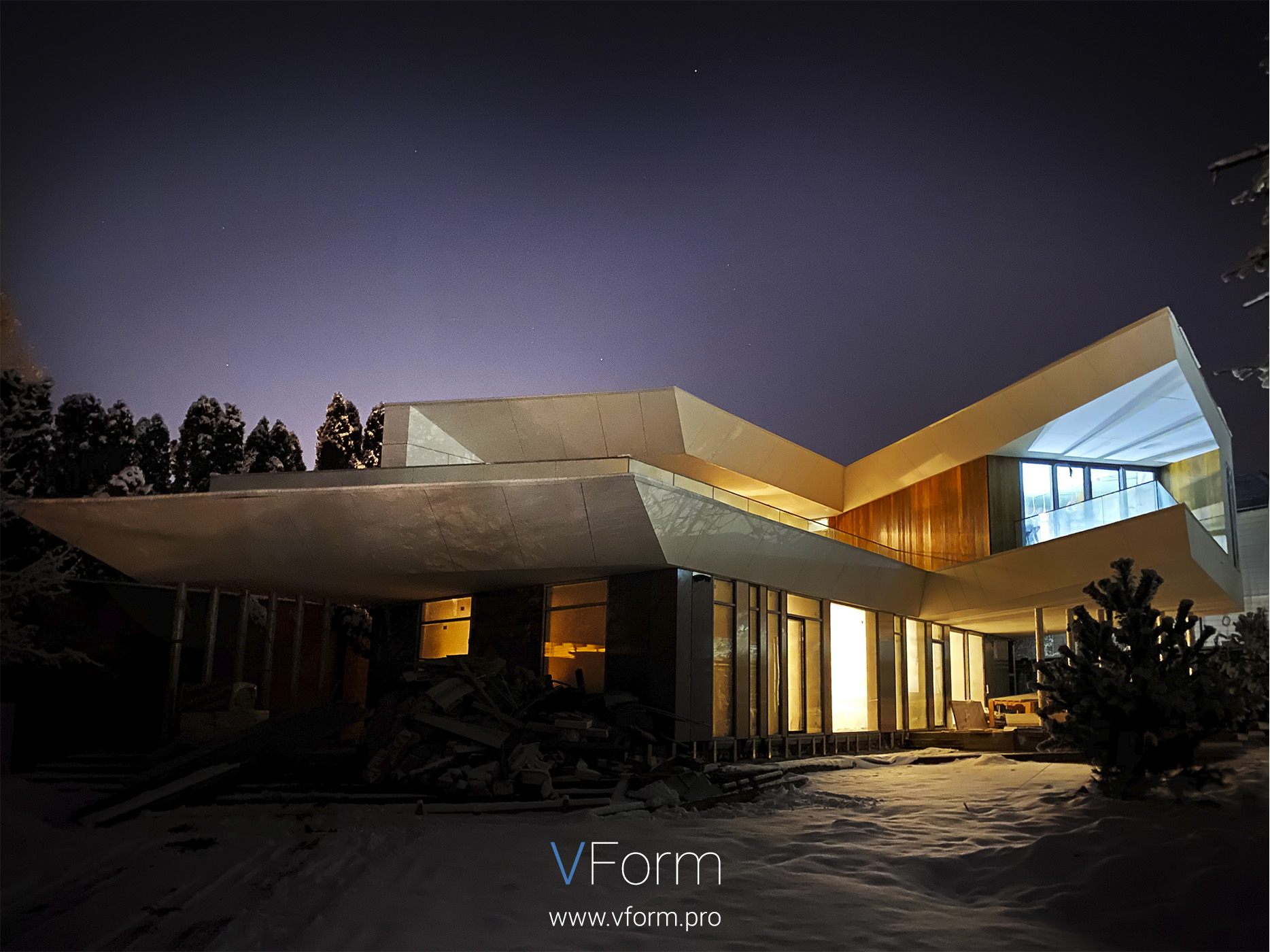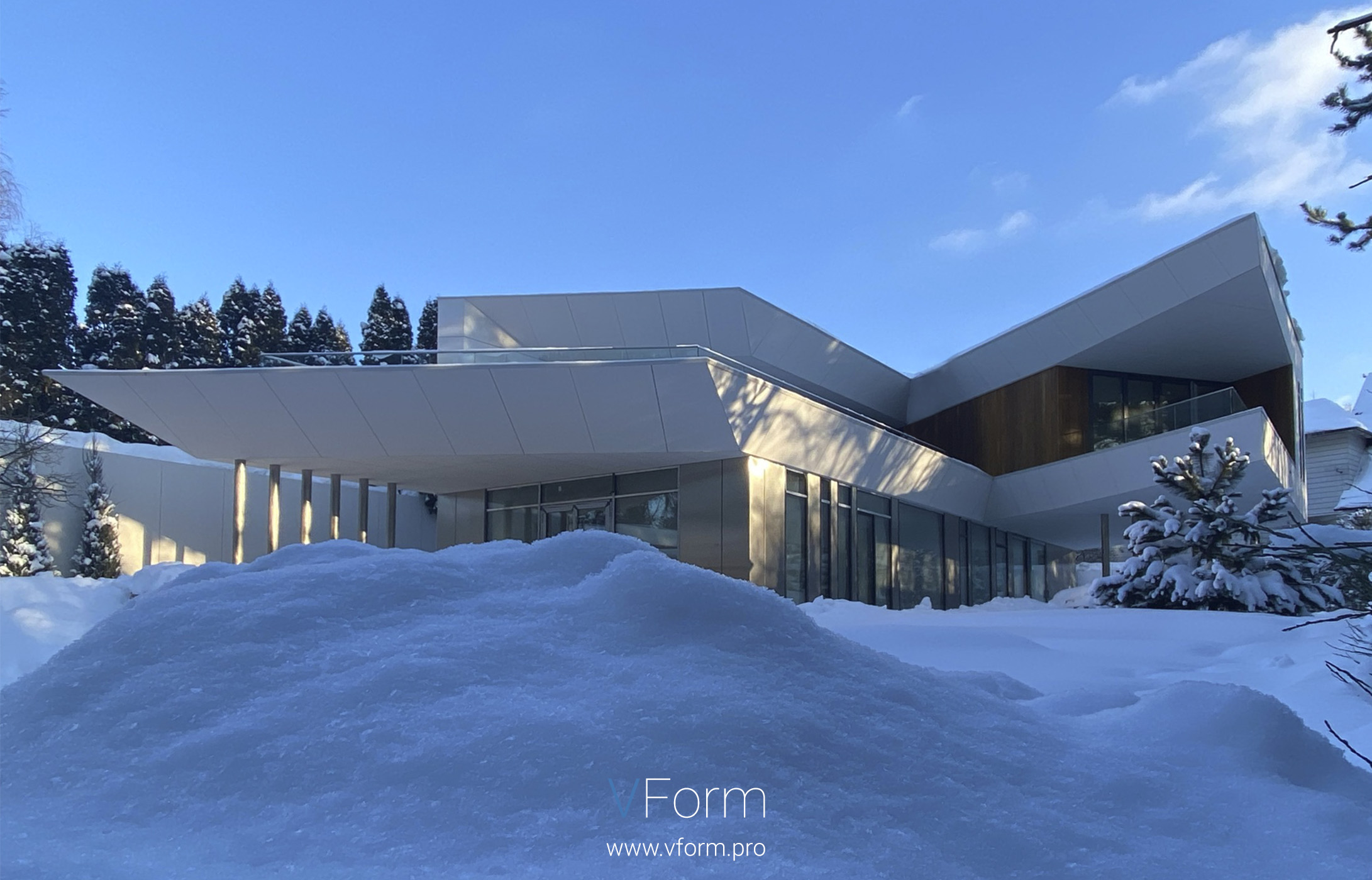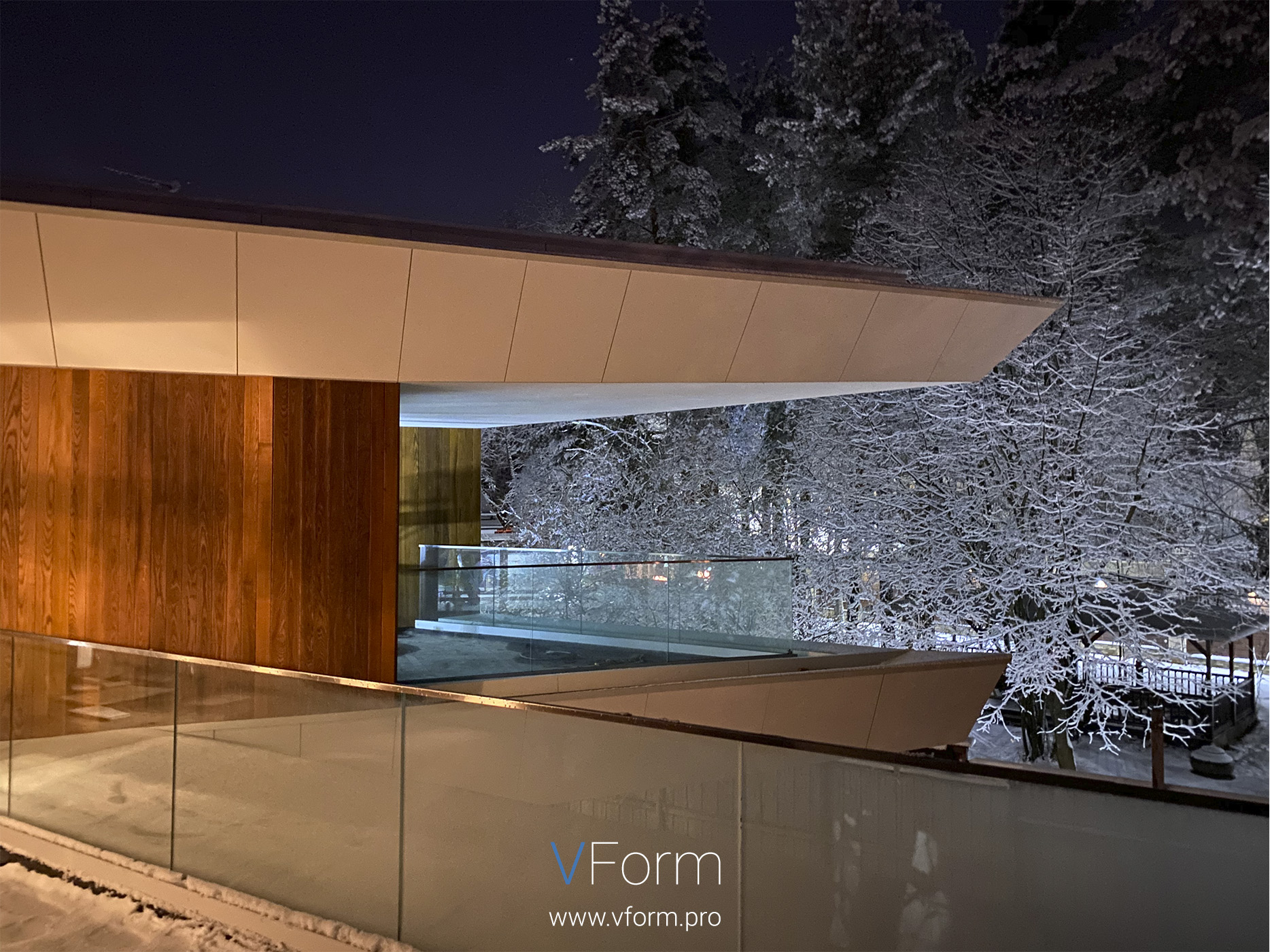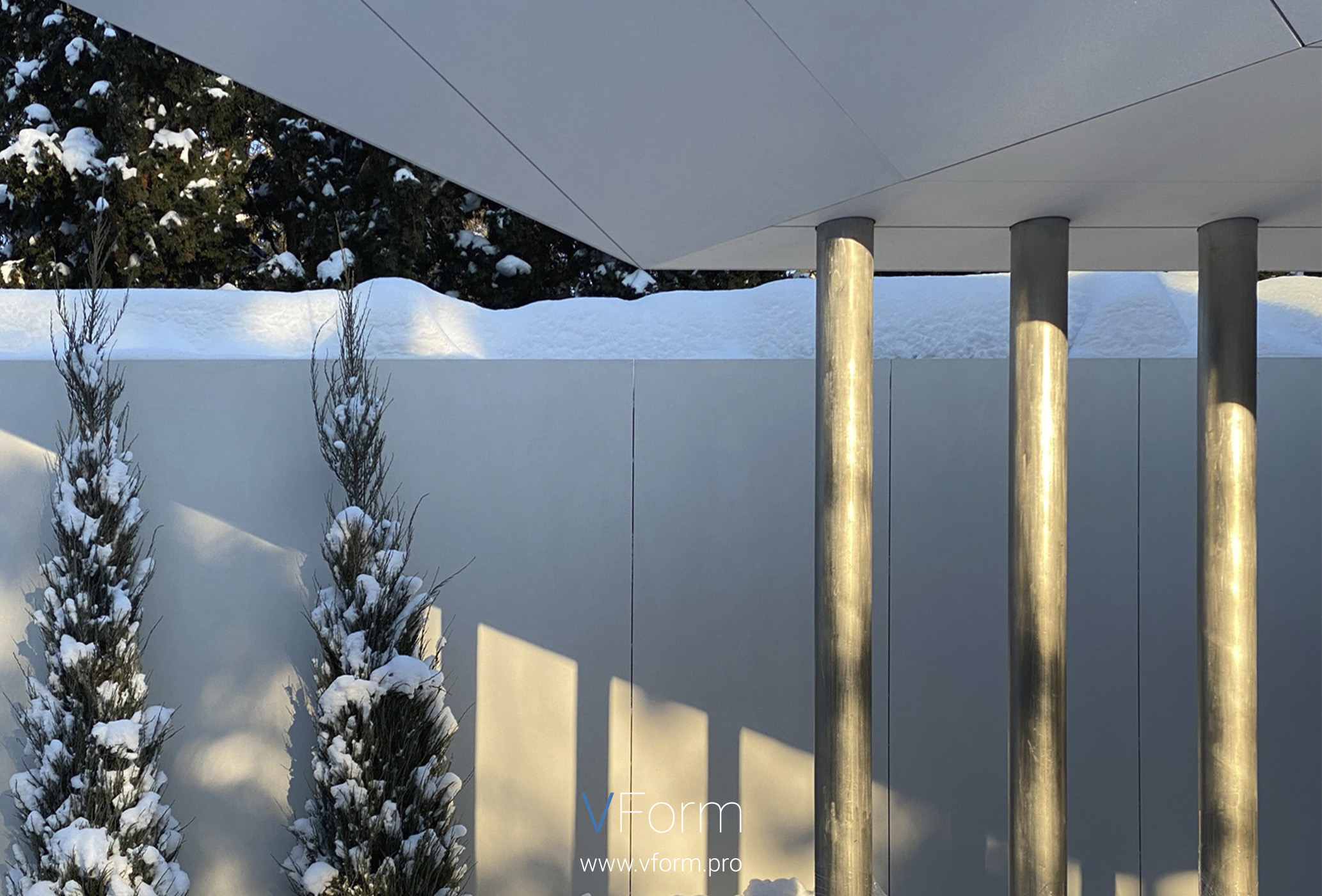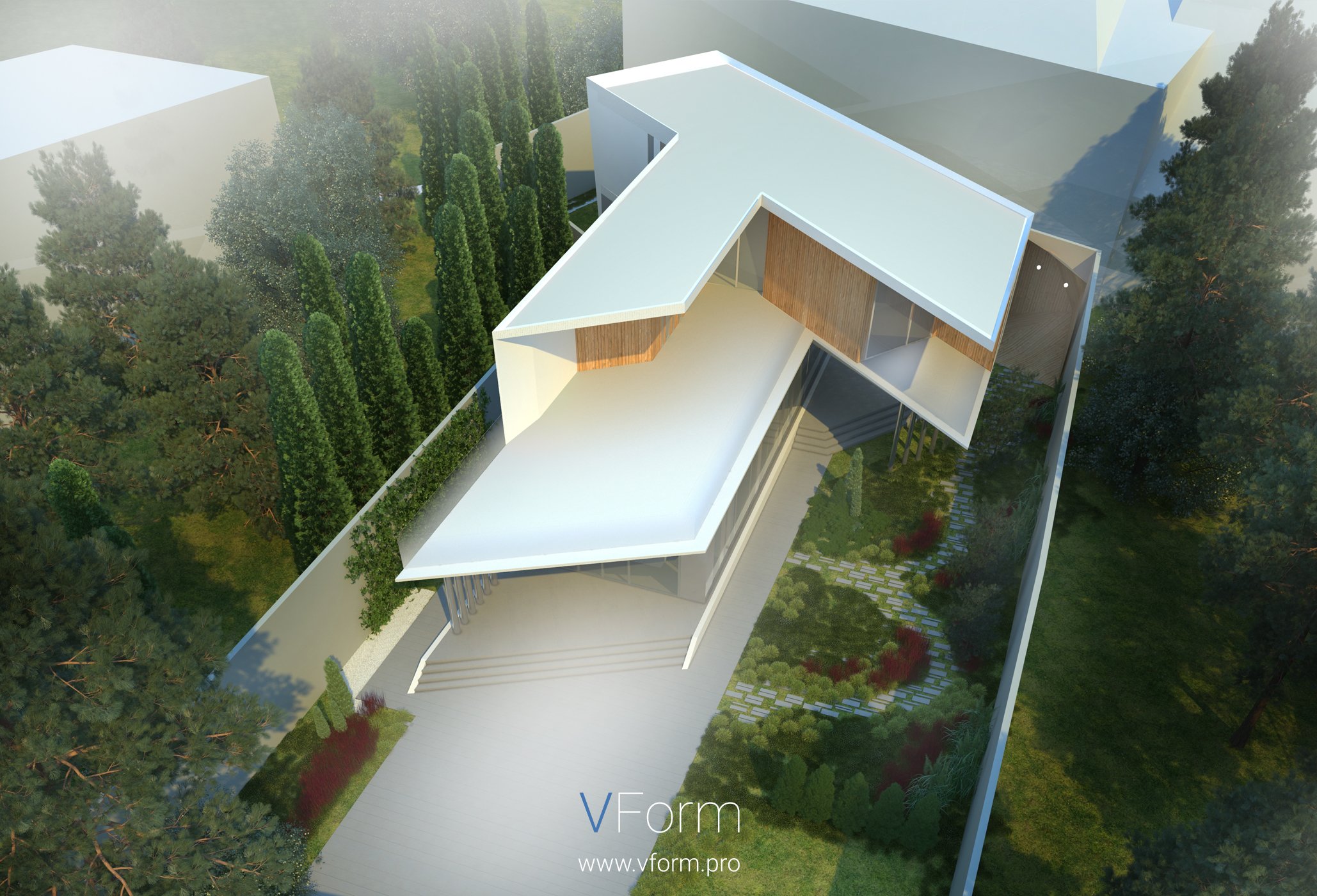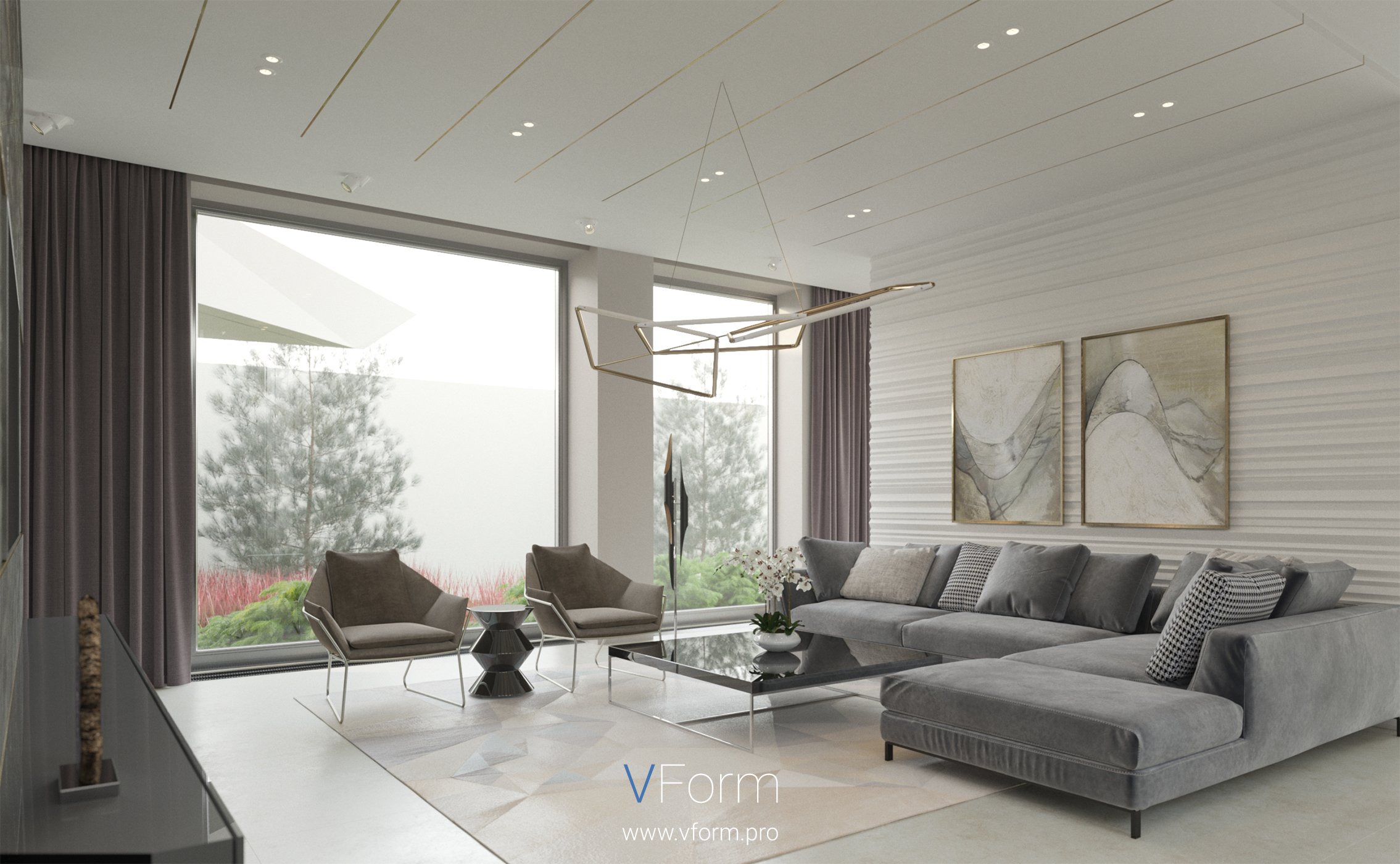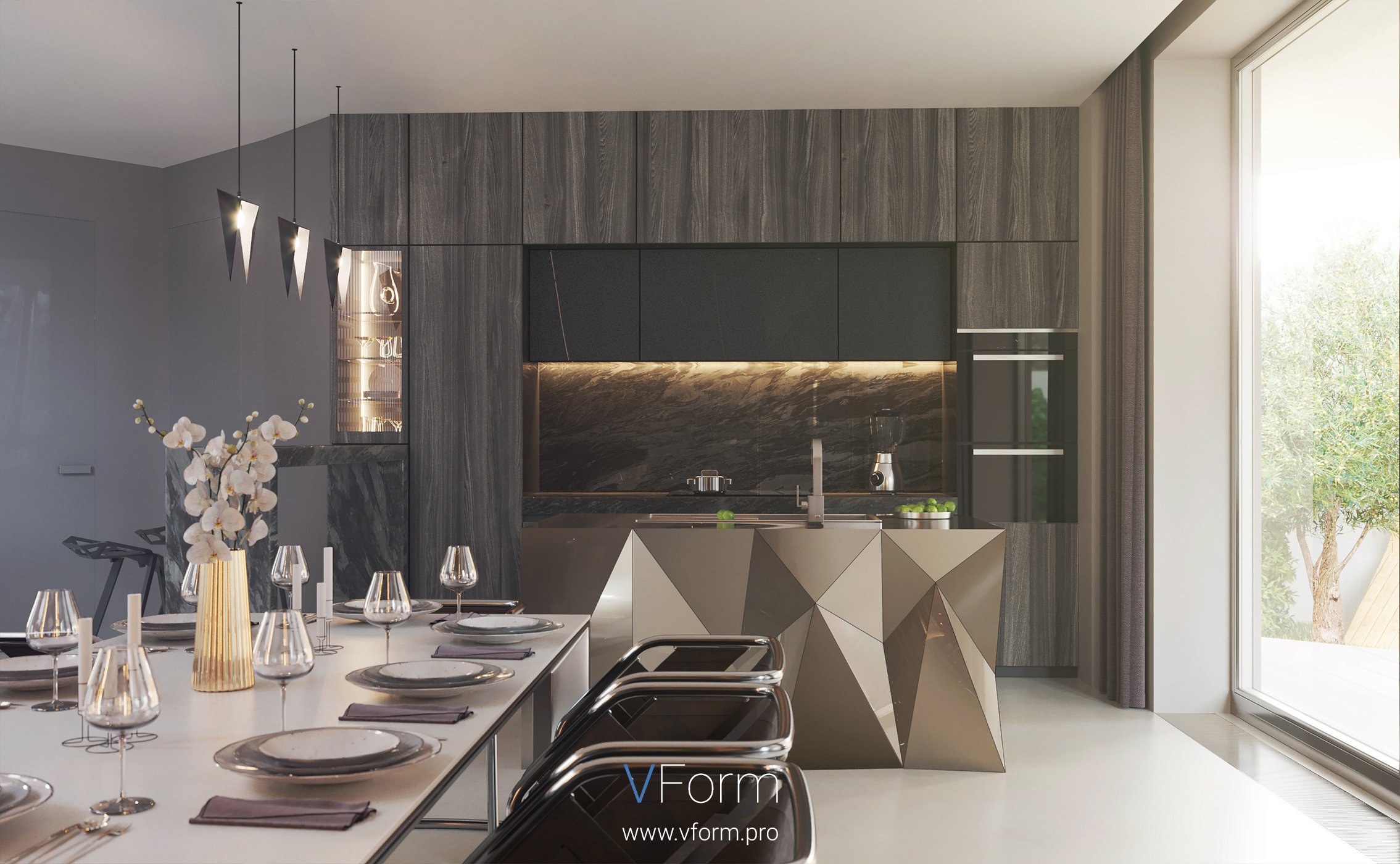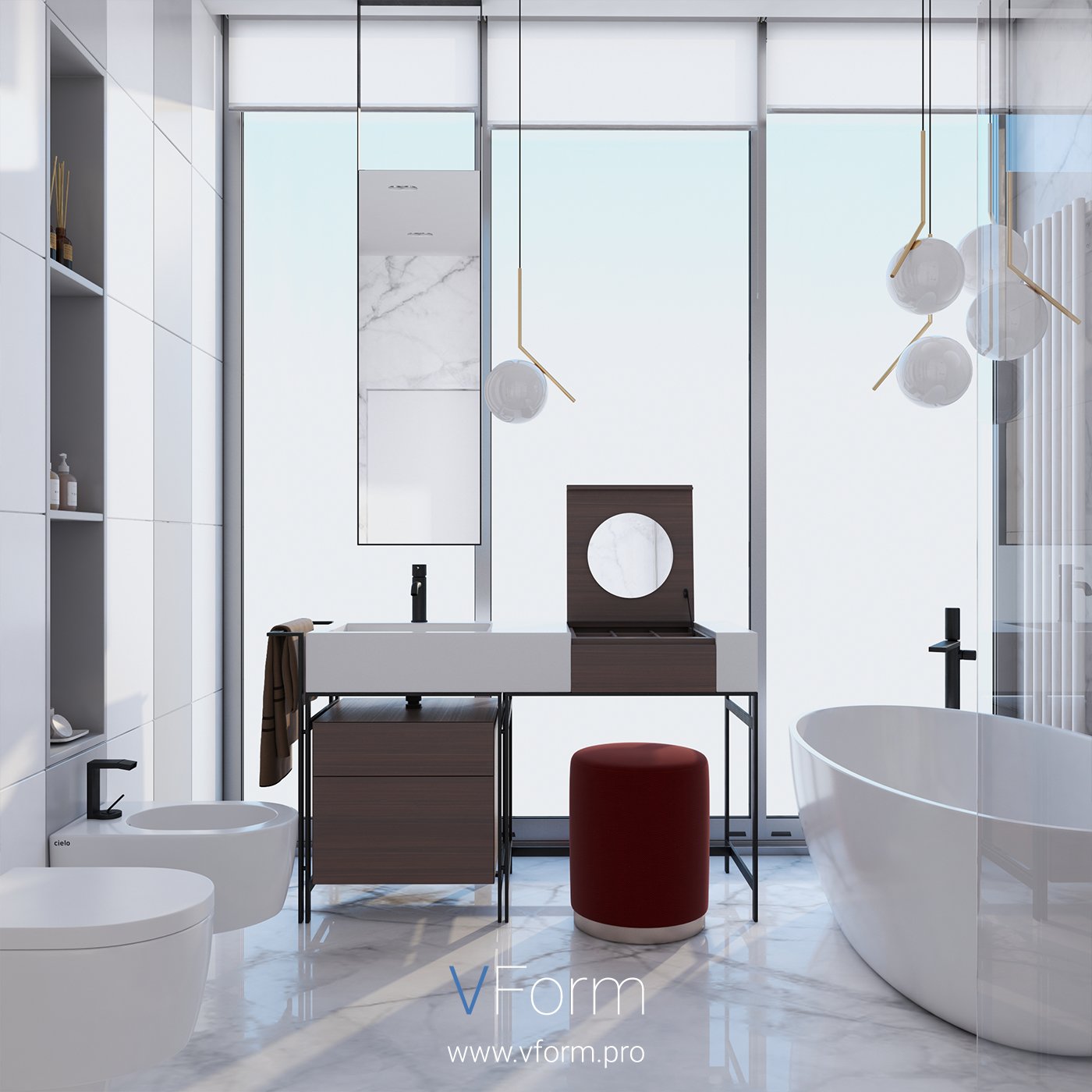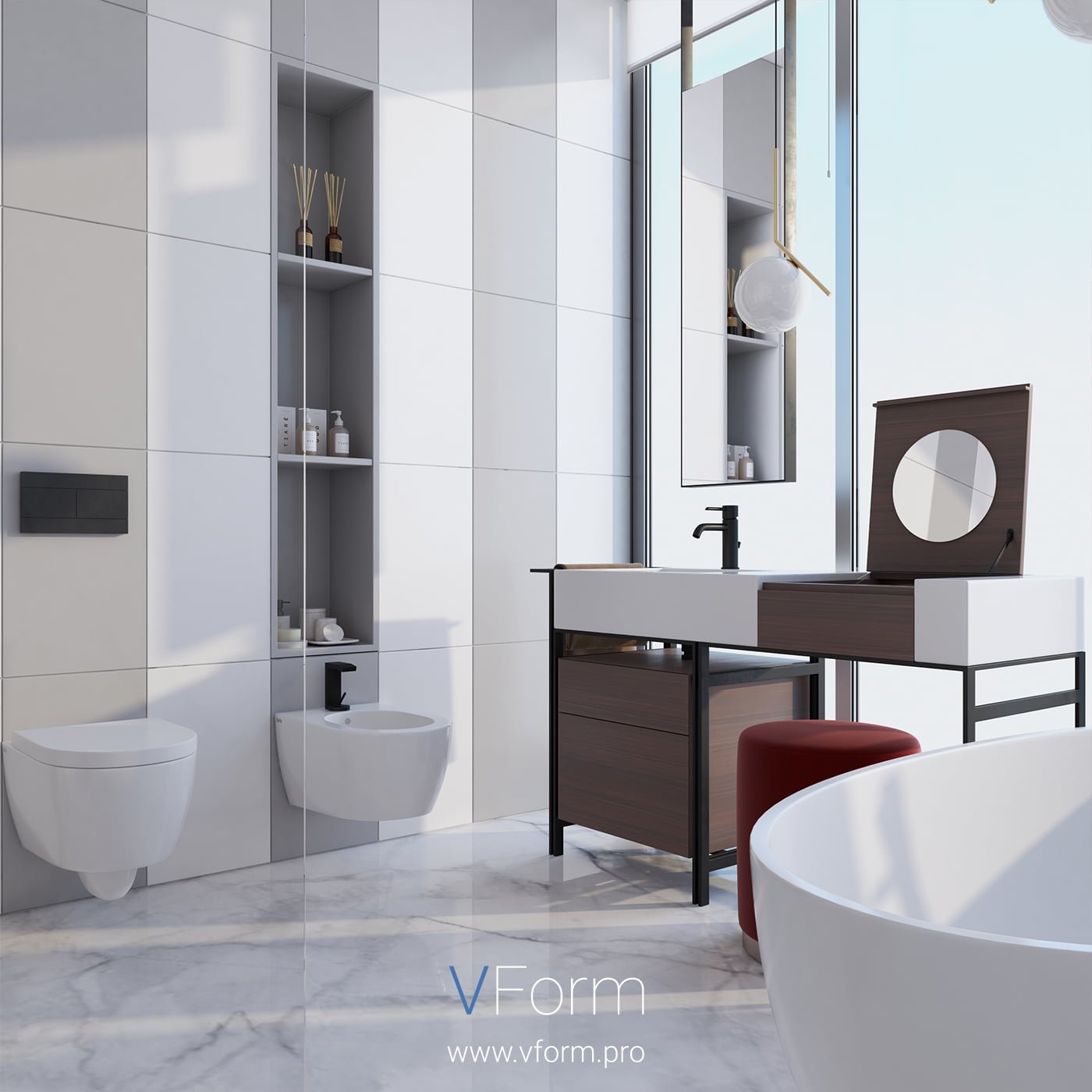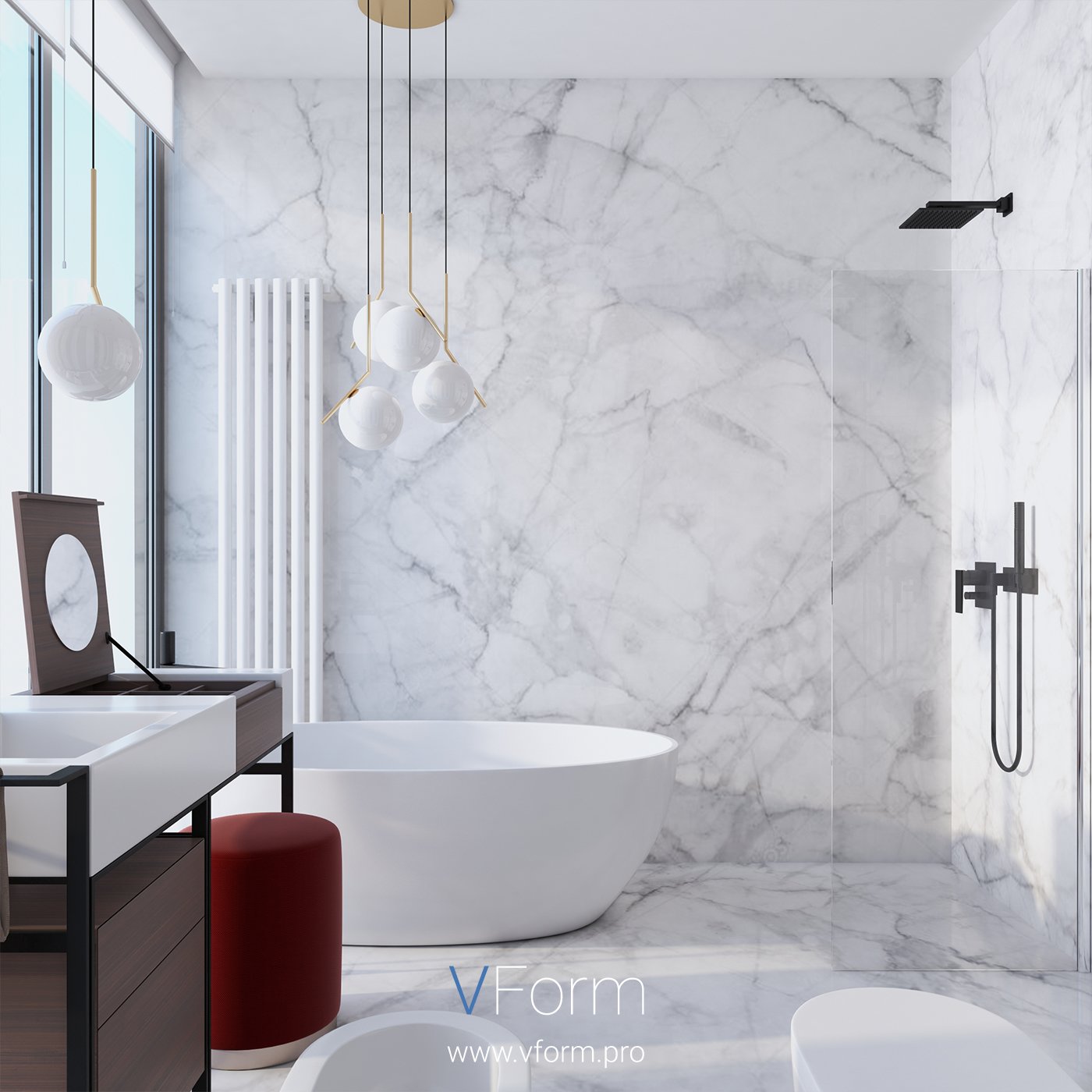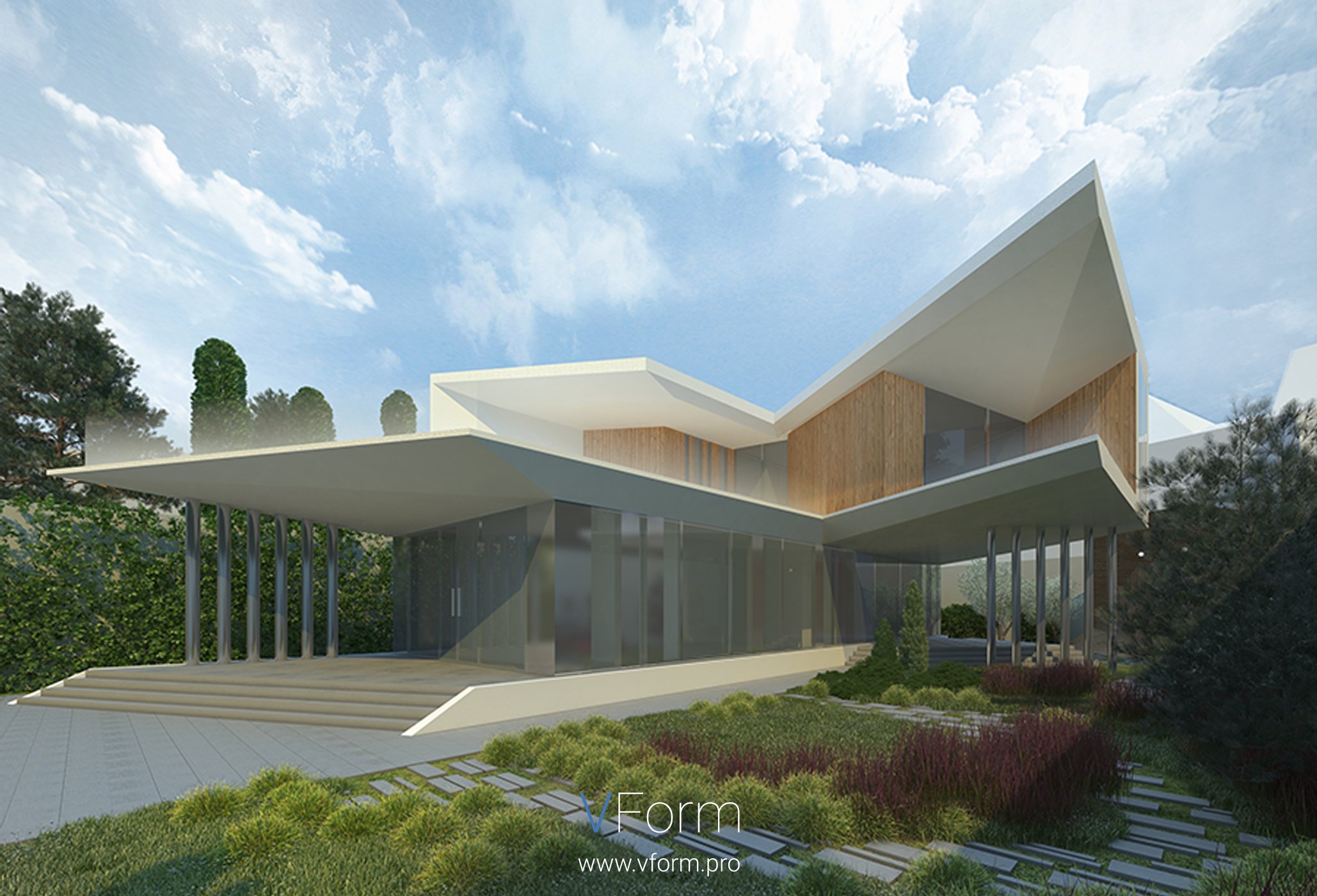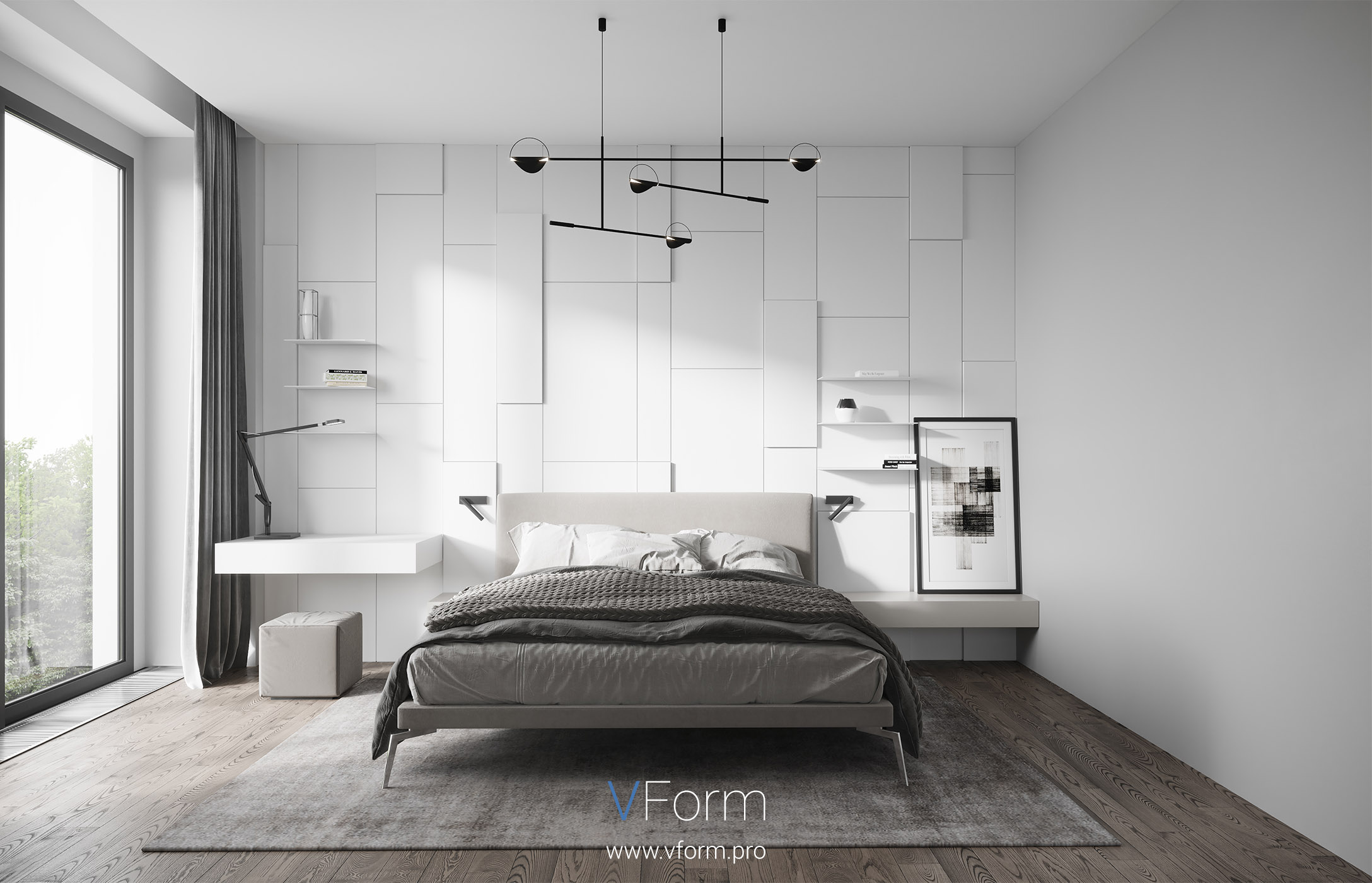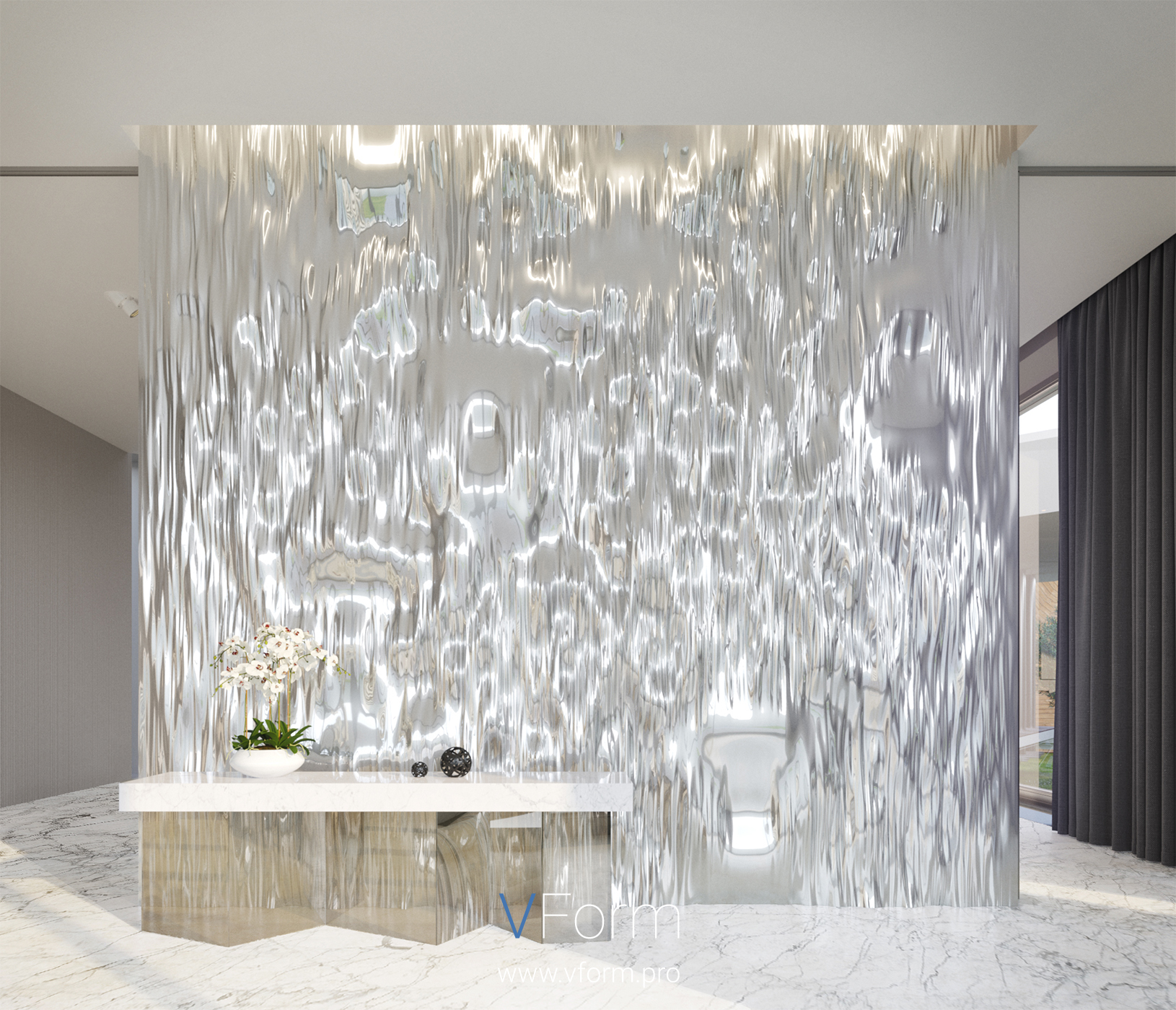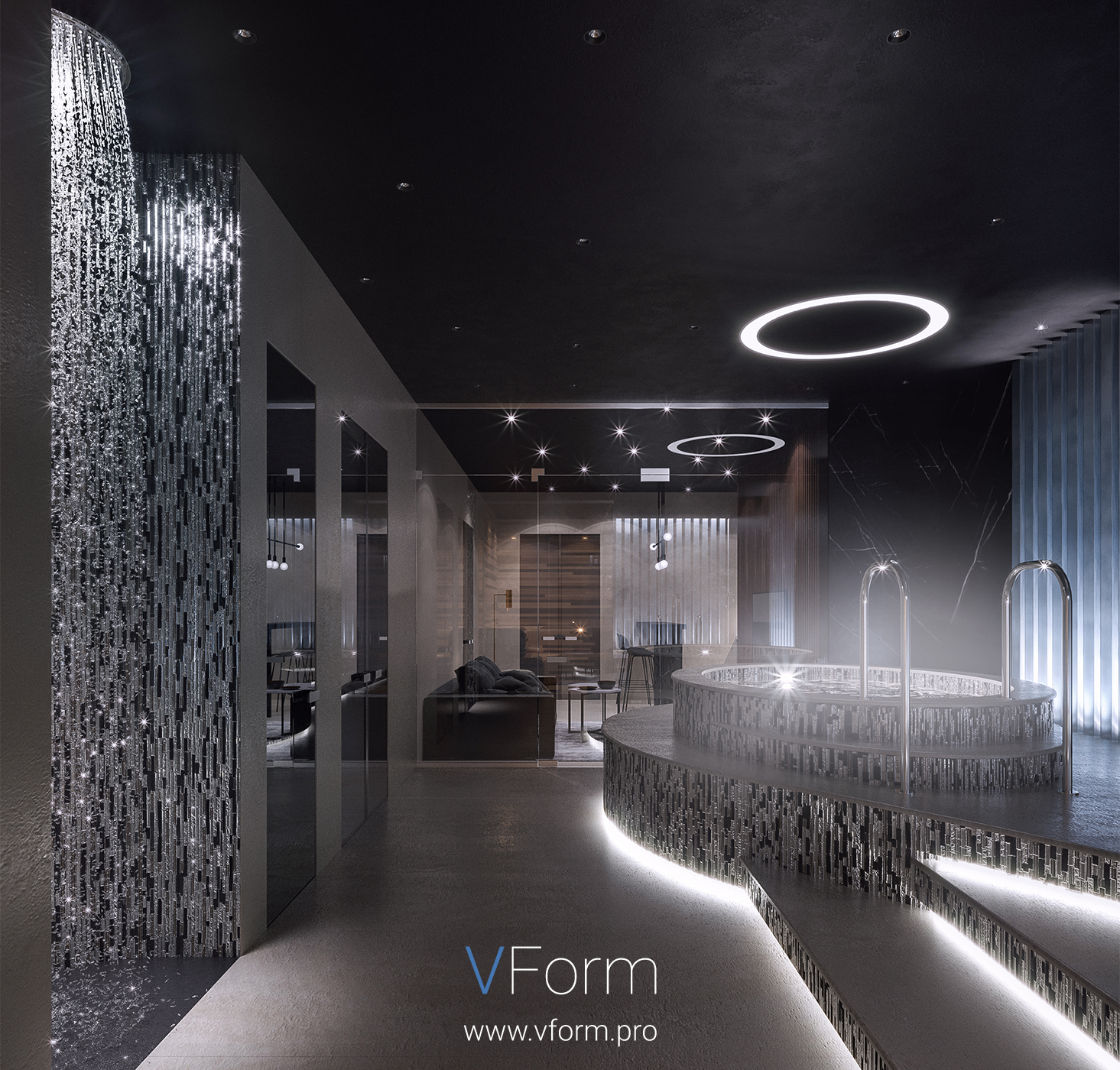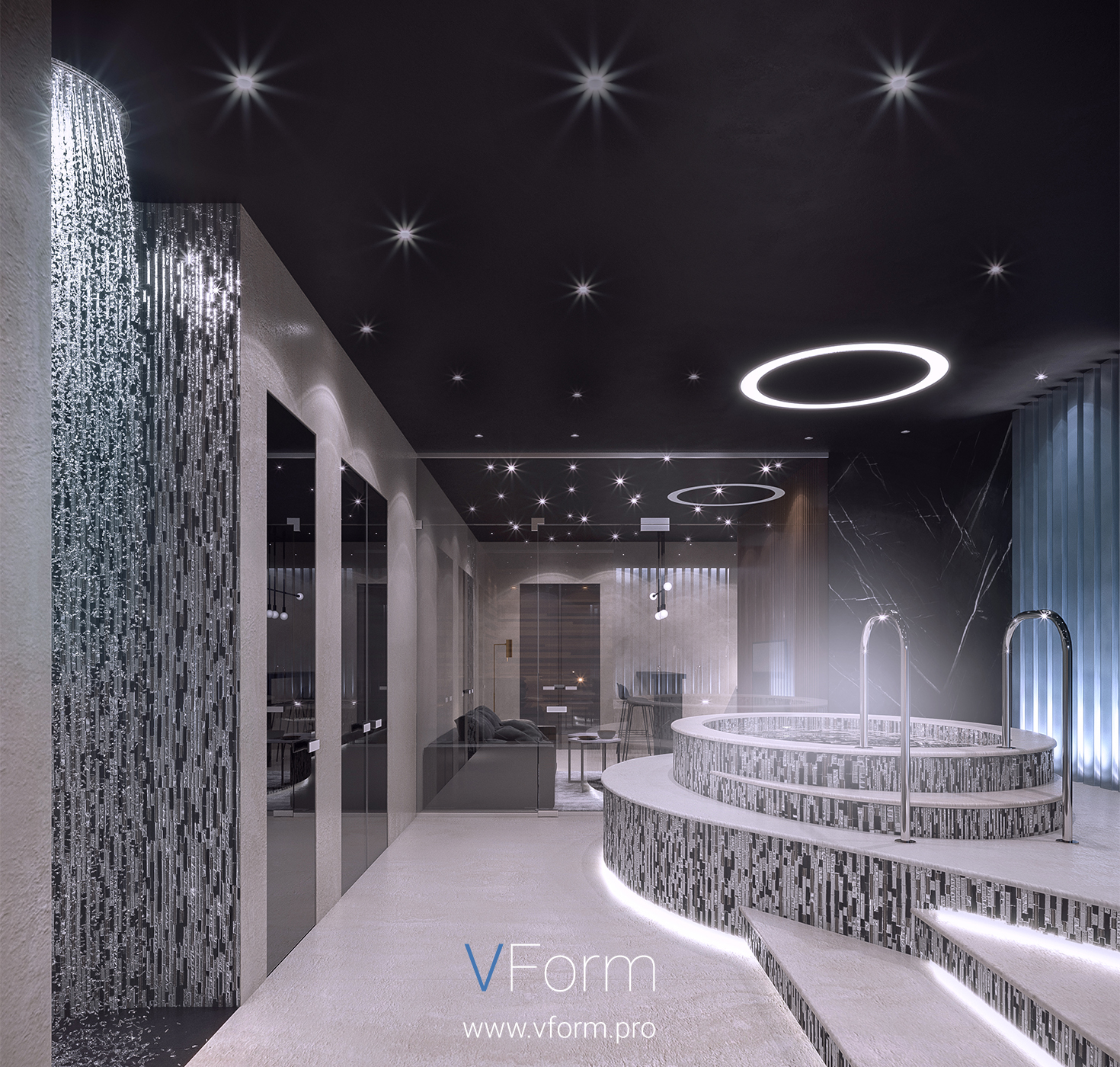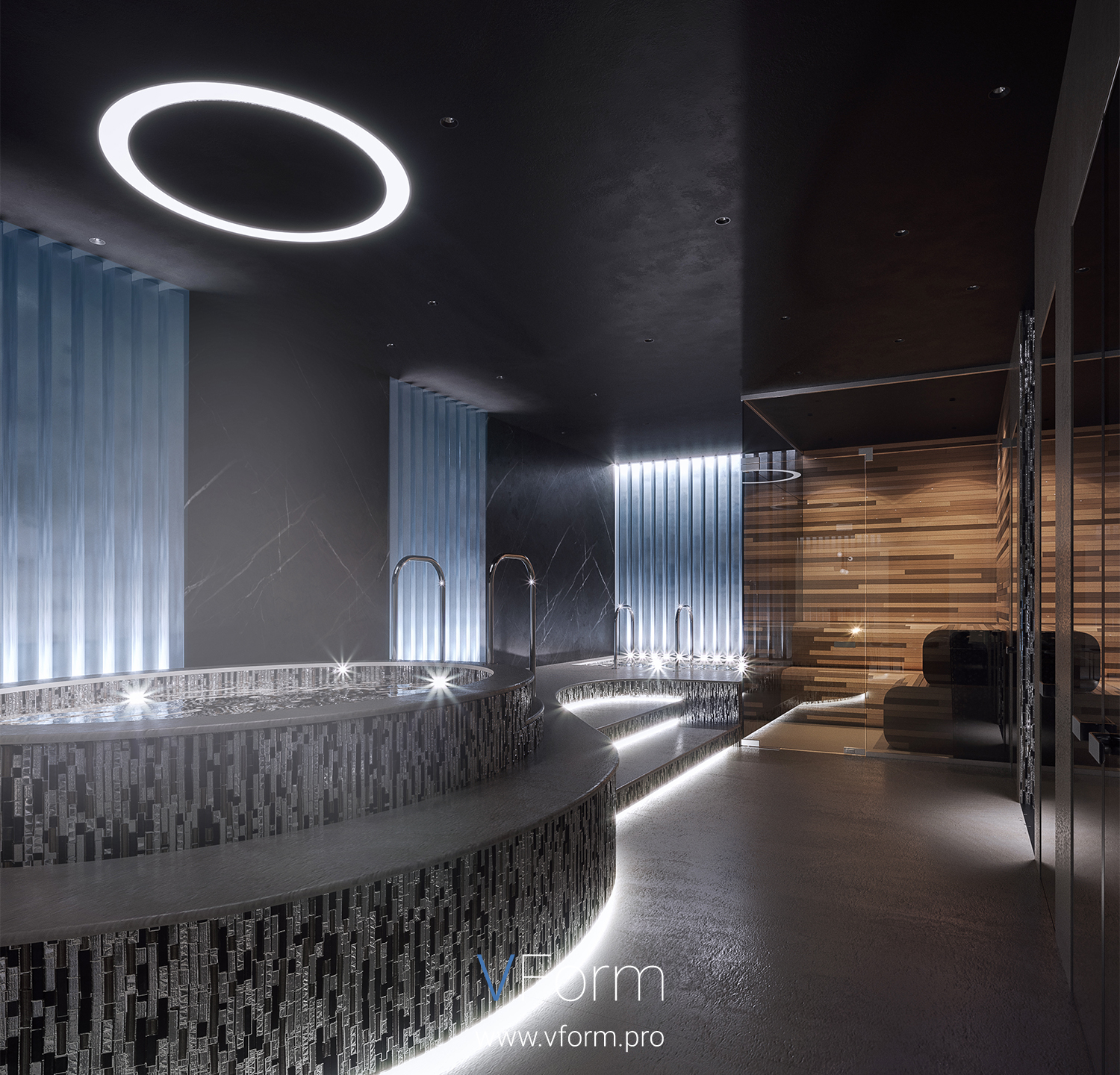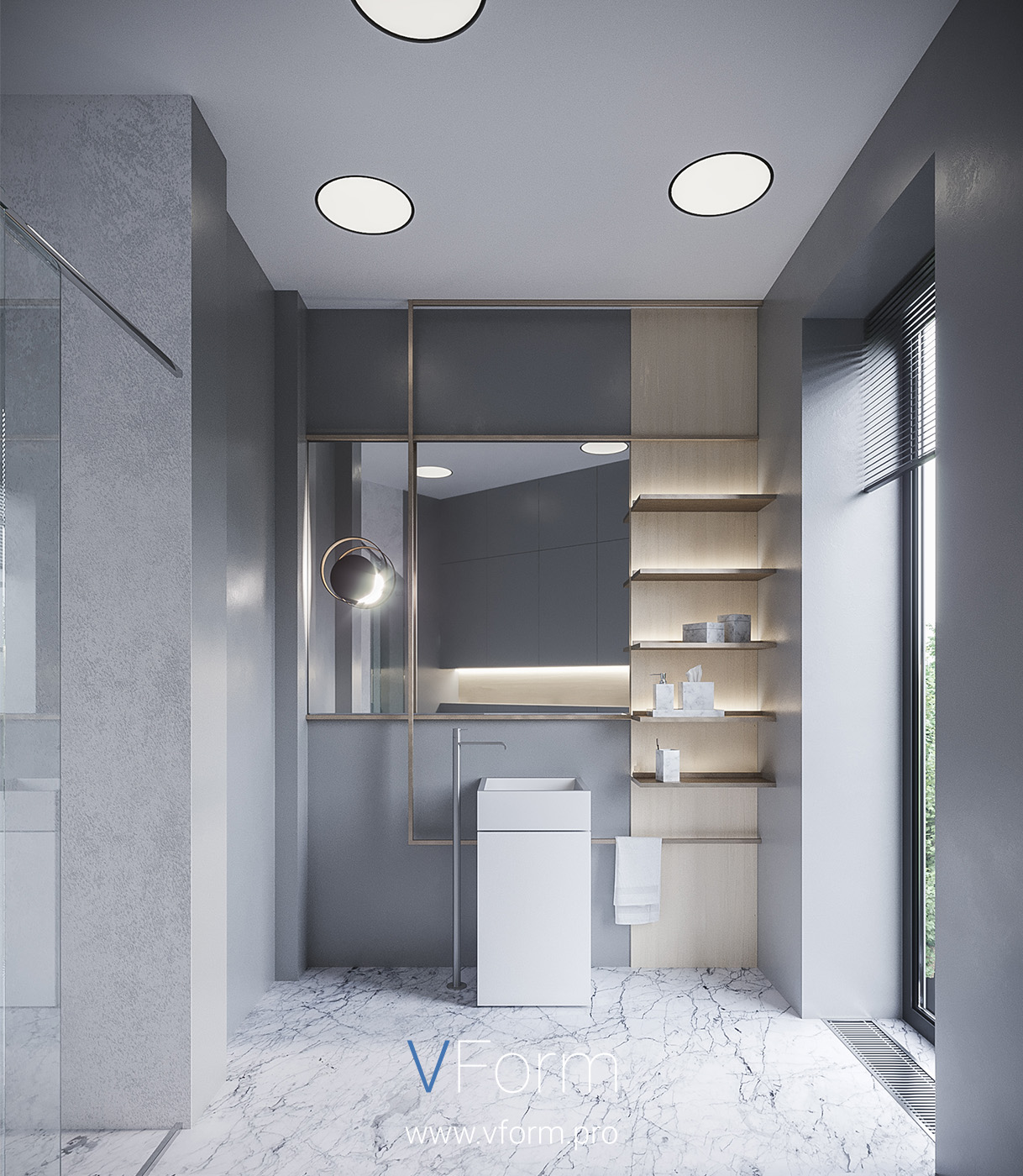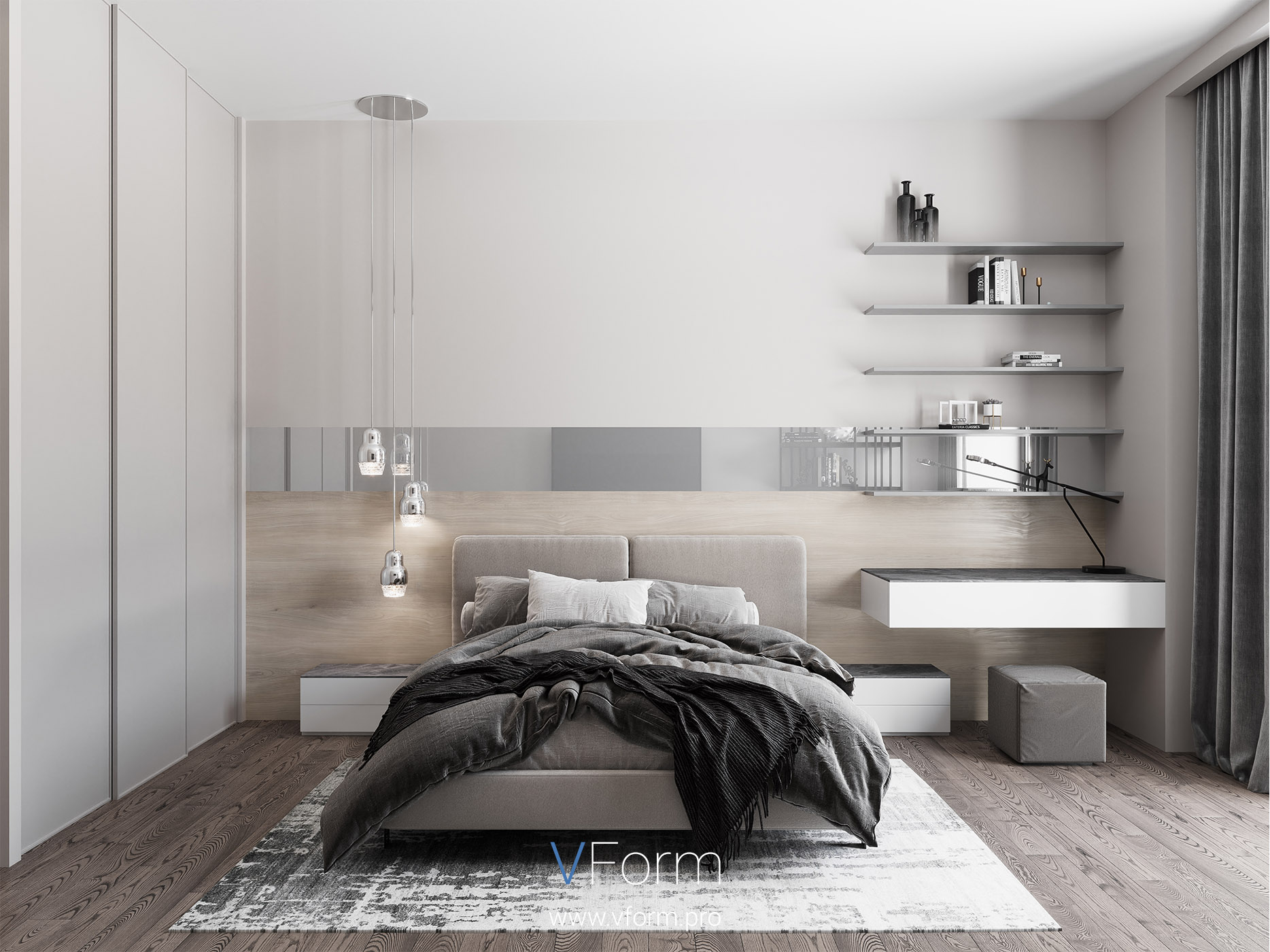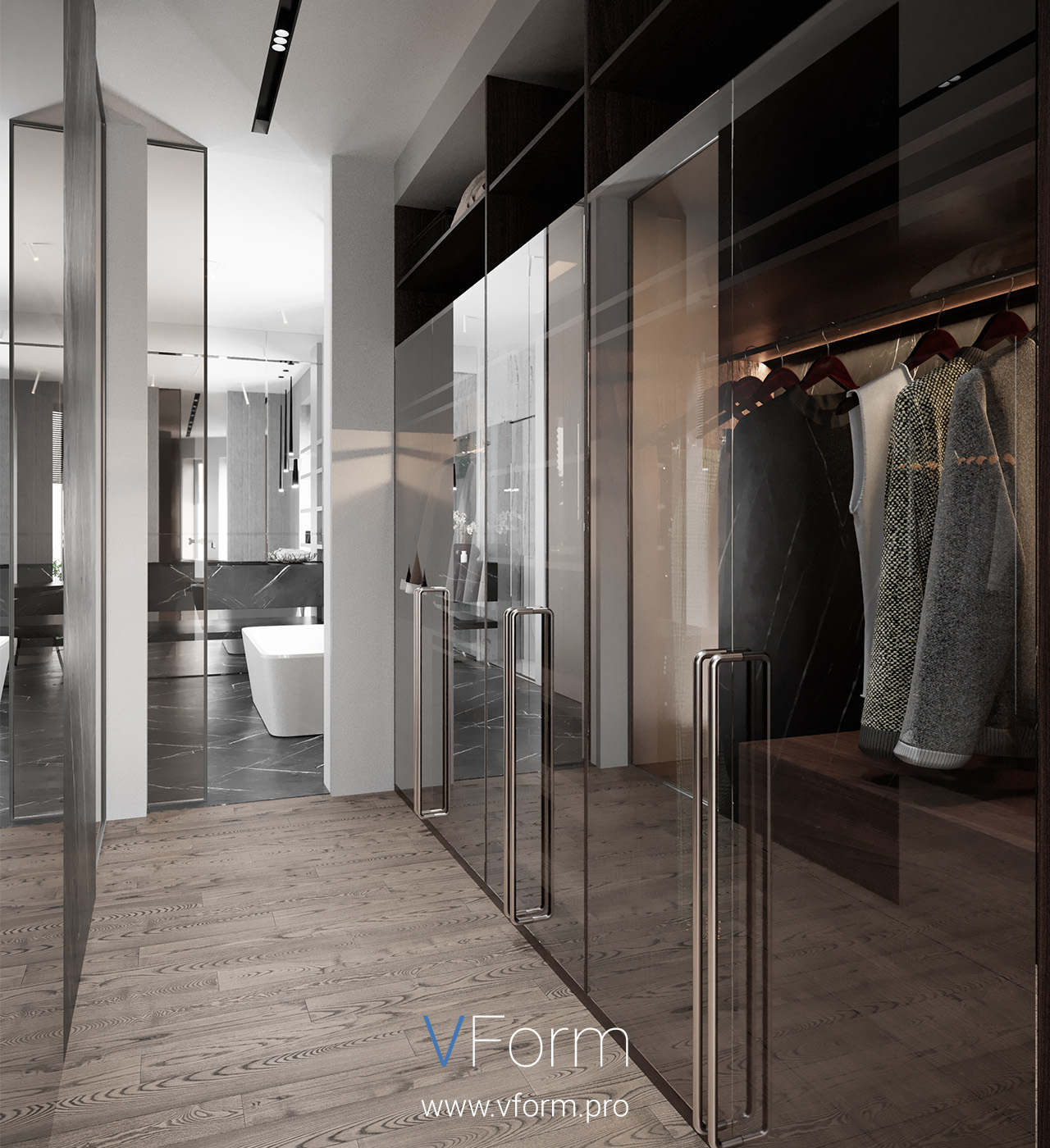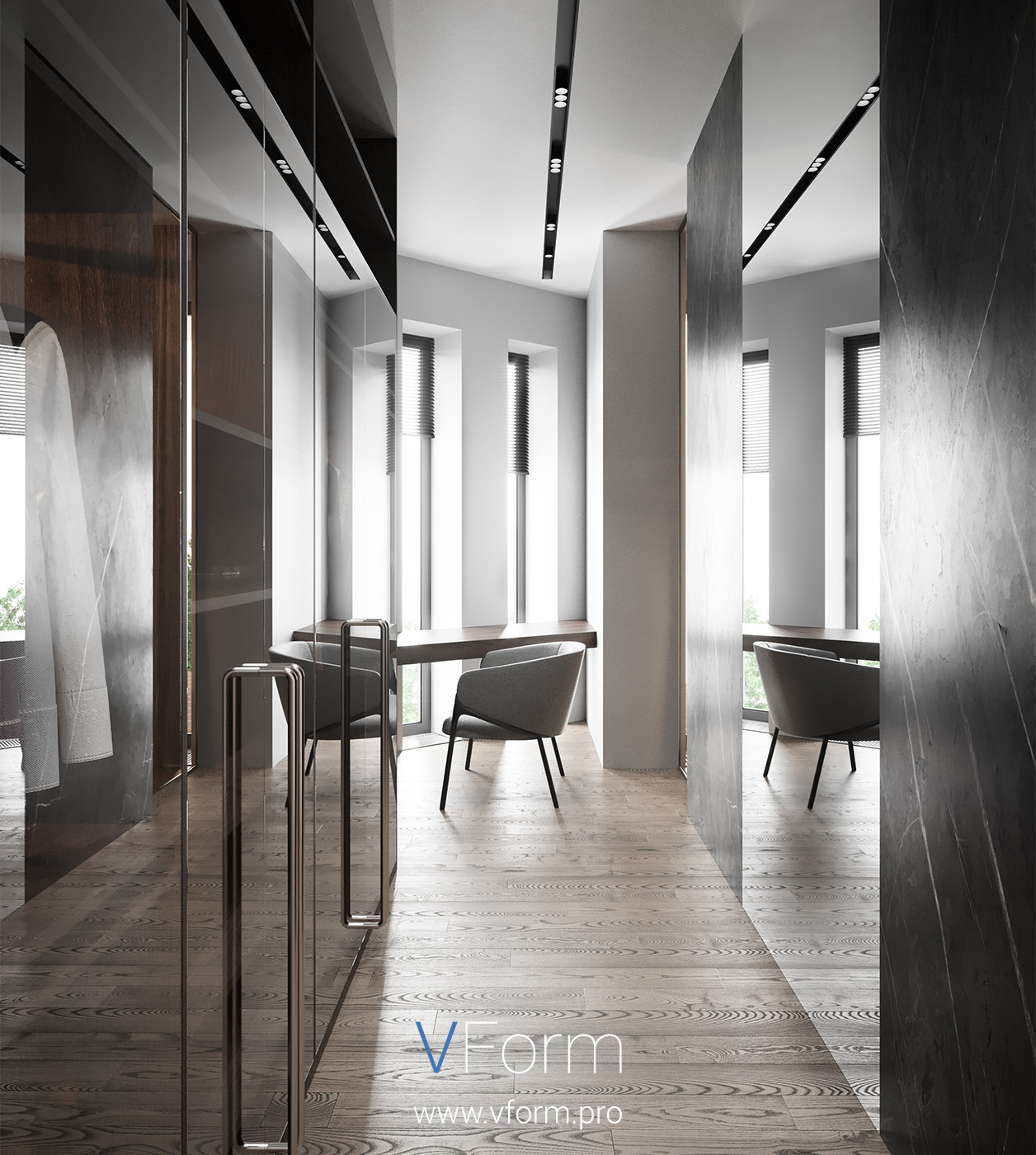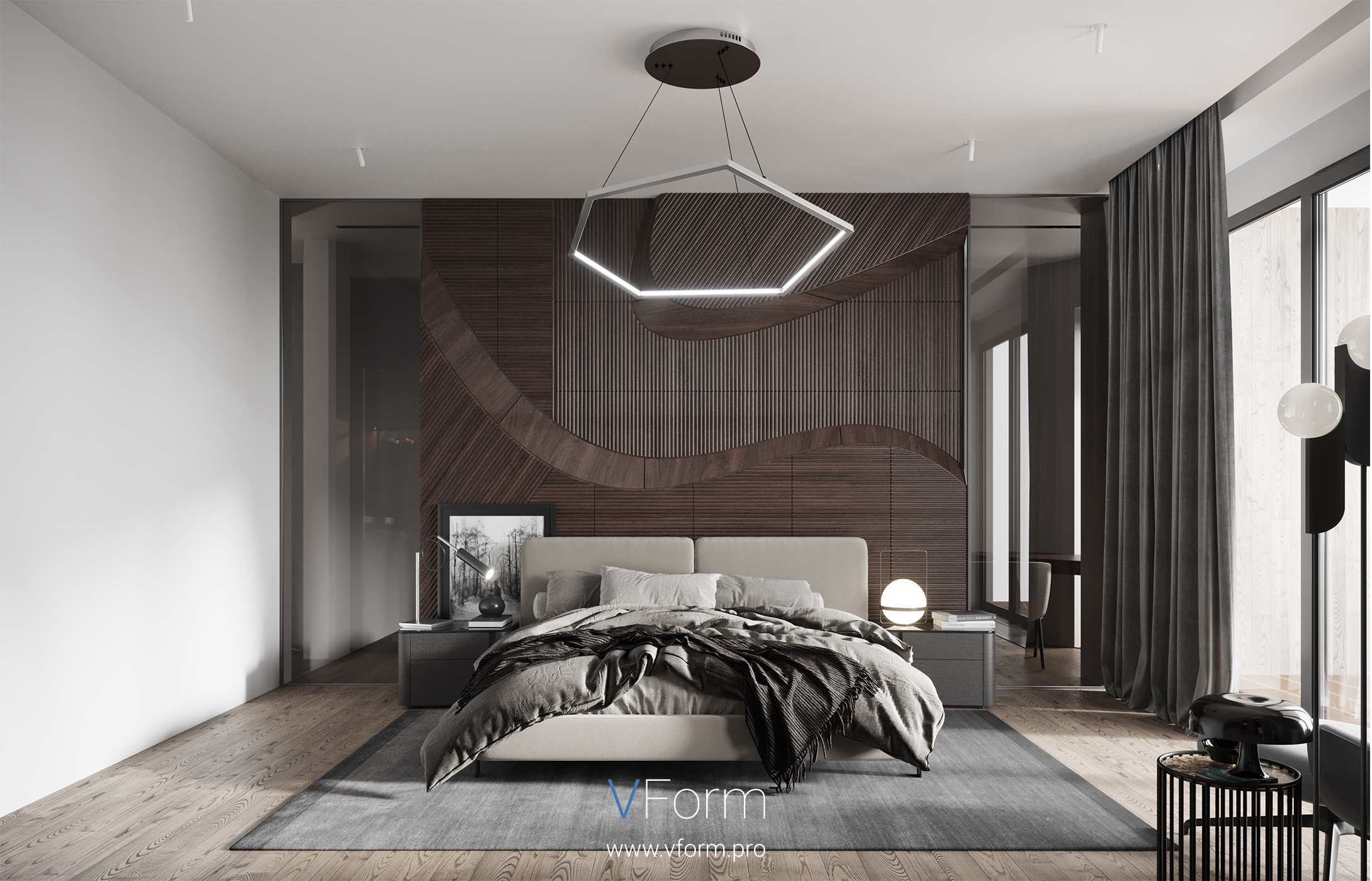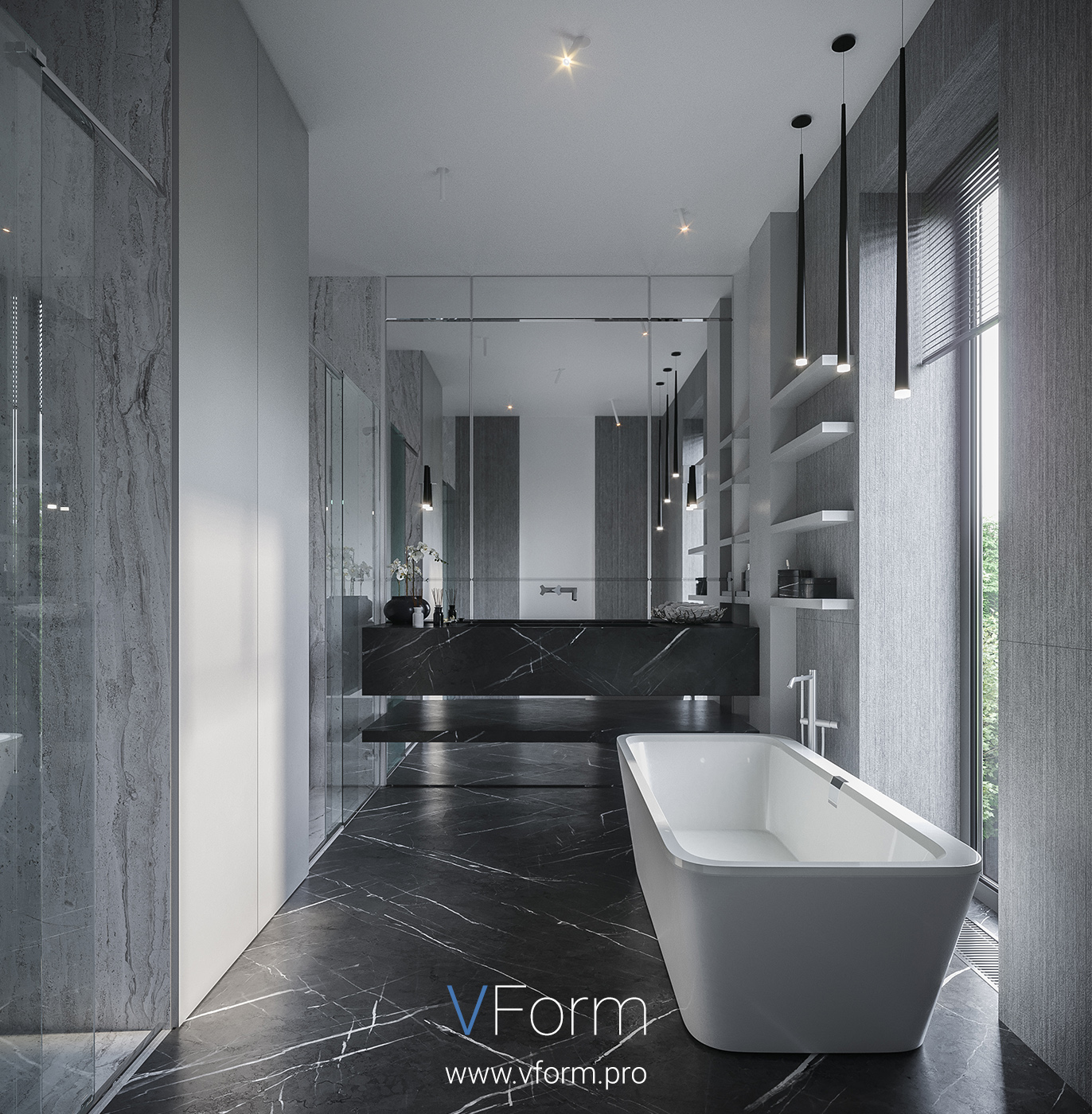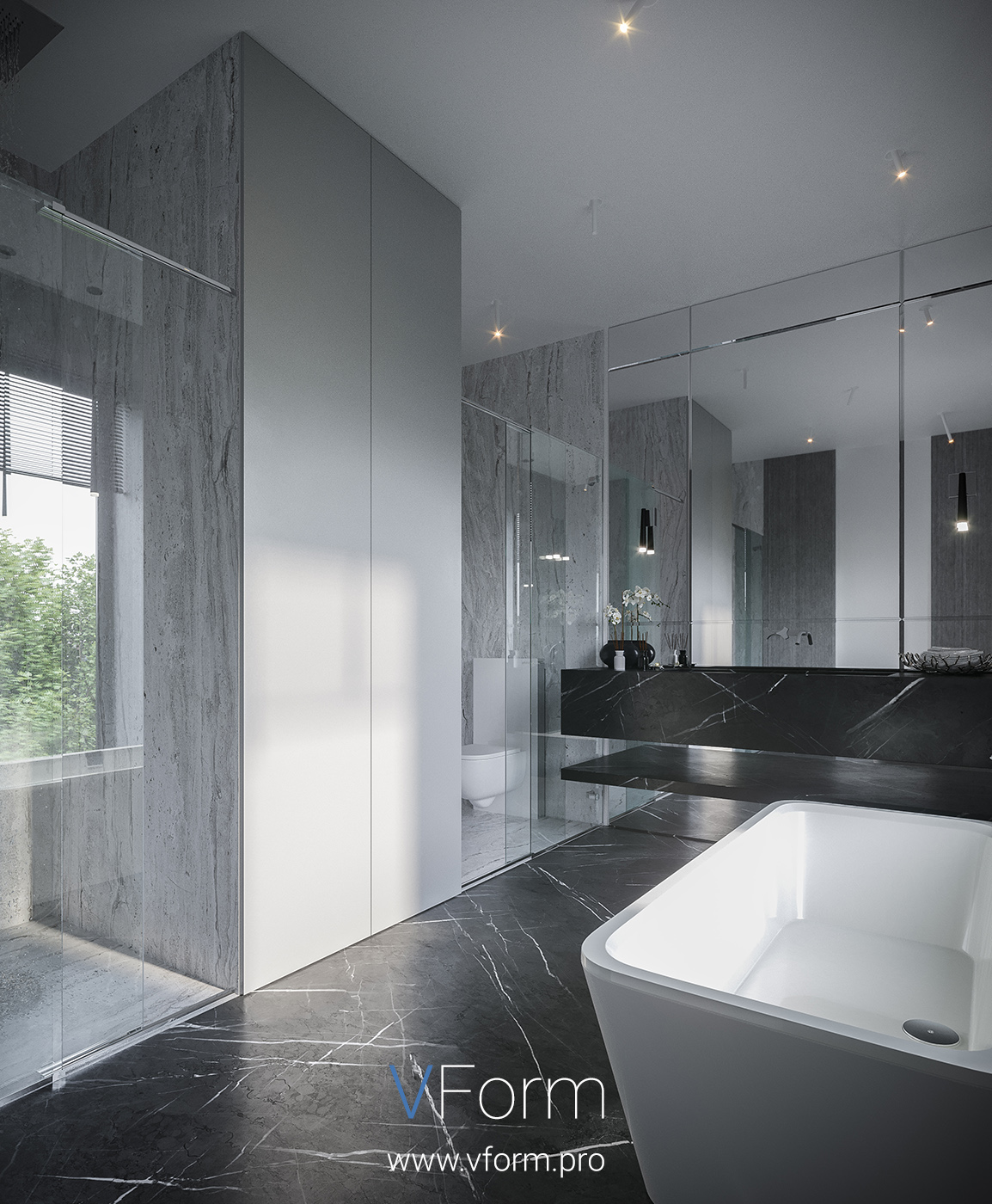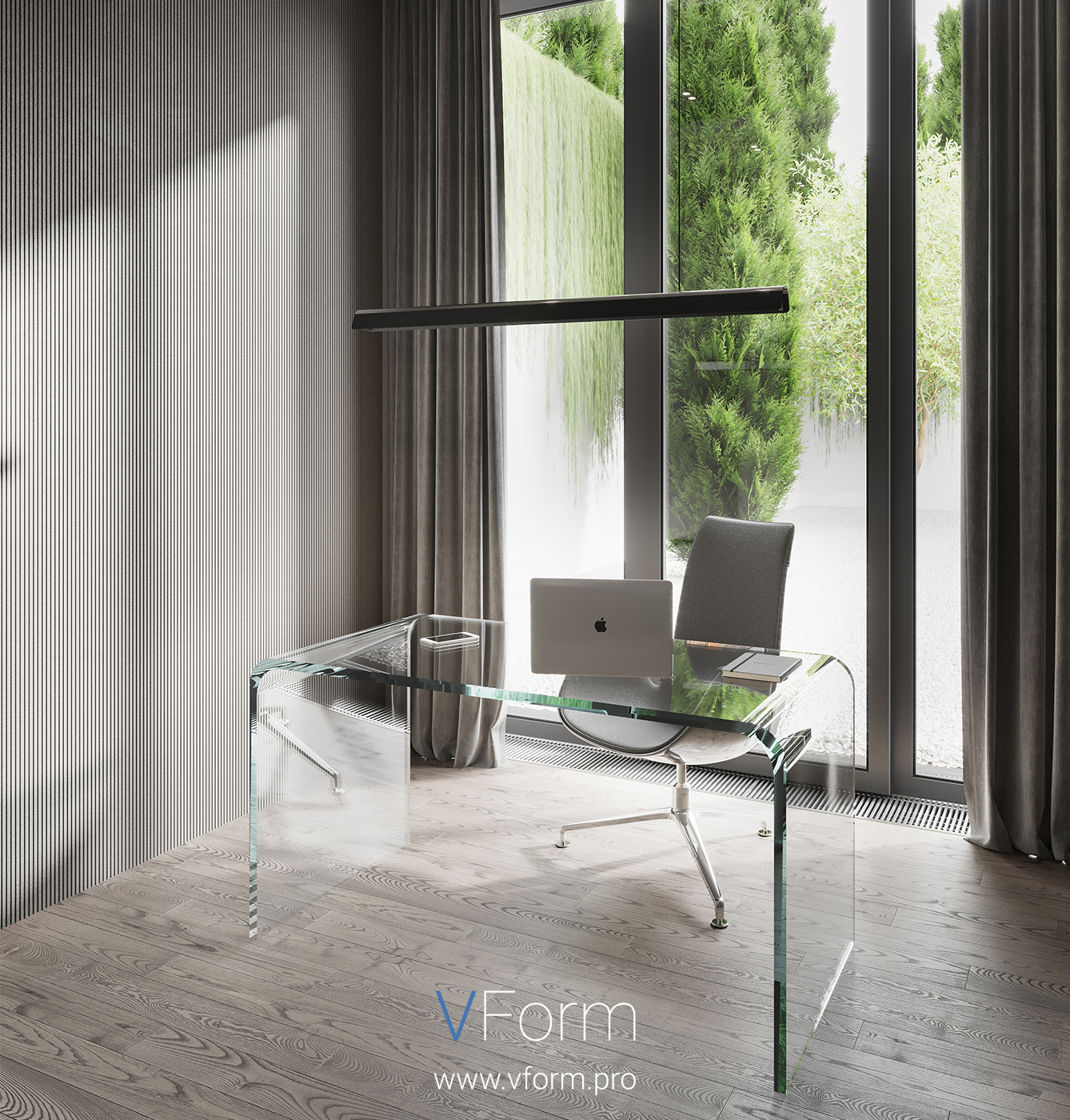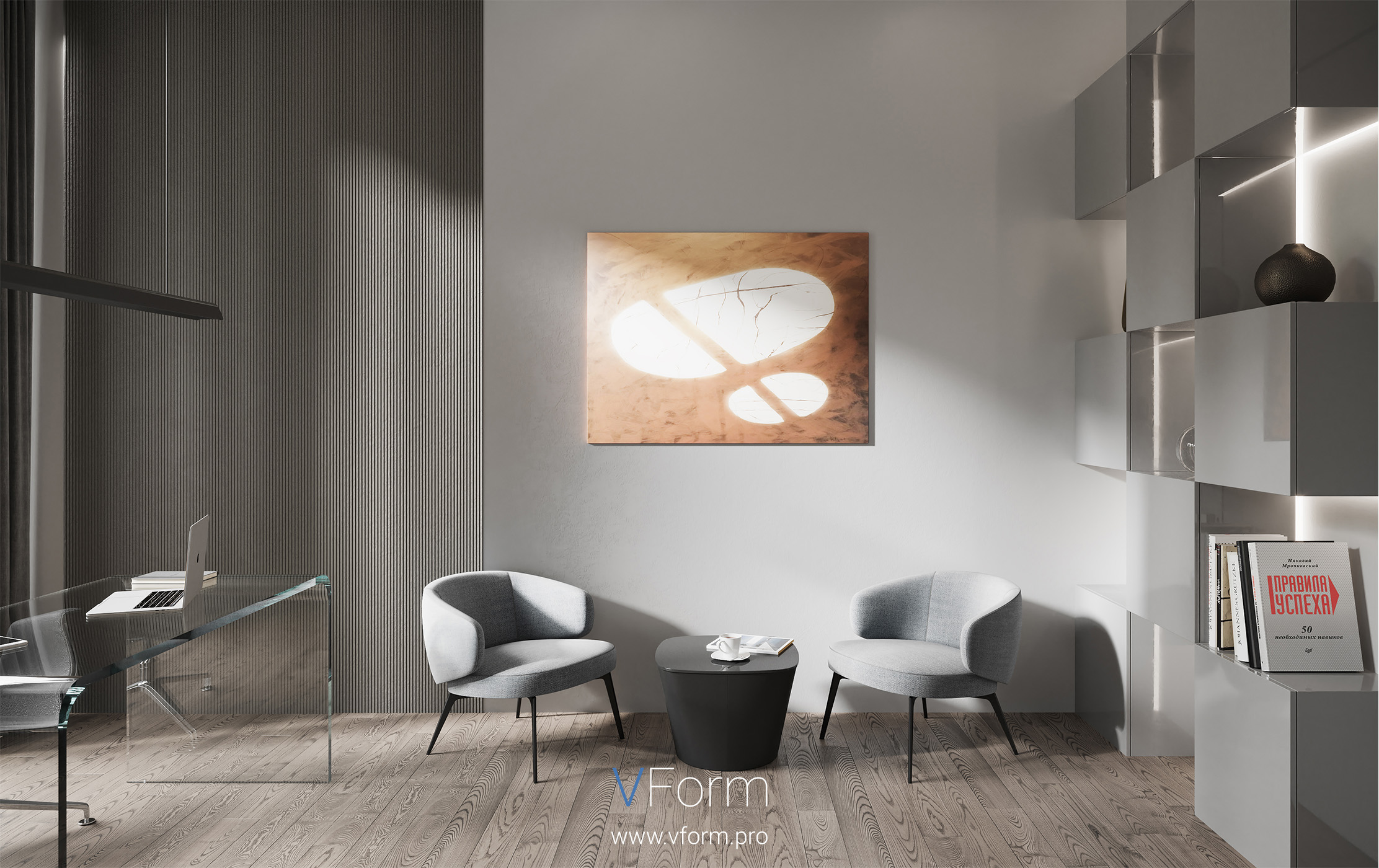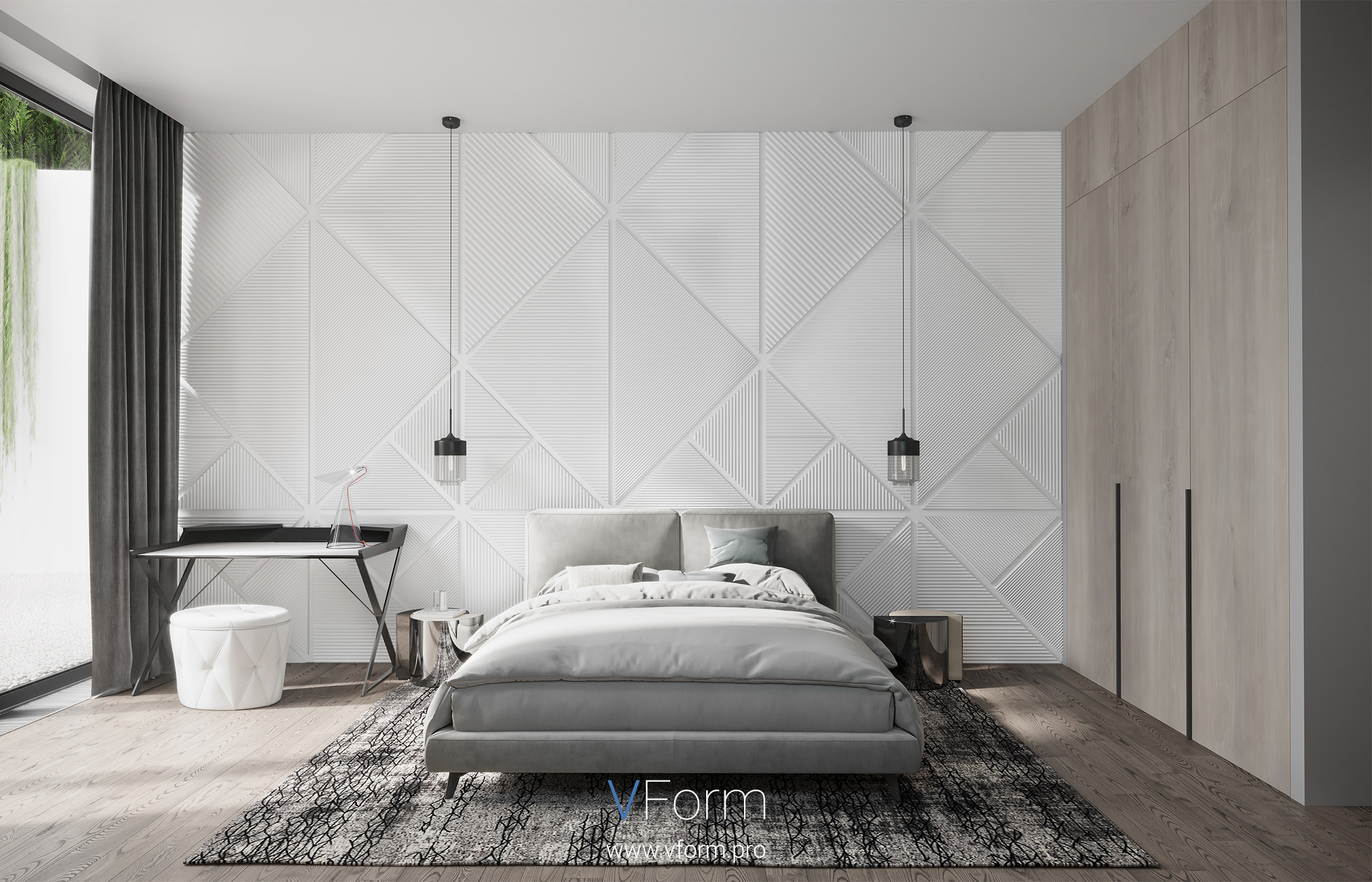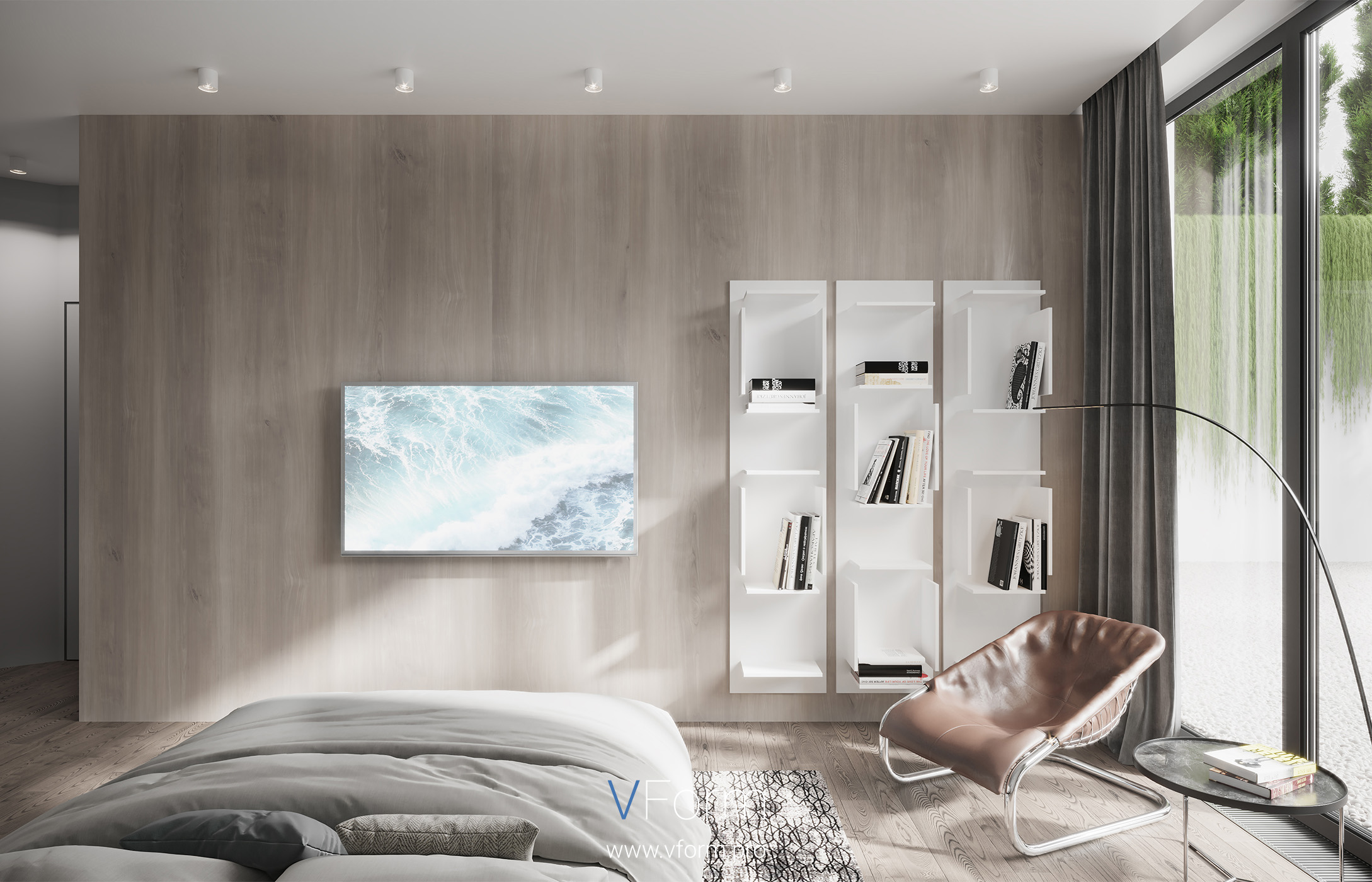 Soaring house
Place:
Russia, Moscow region
The soaring house is a luxury mansion in a modern style on the Rublevo-Uspenskoe highway near the Moscow city.
The compactness and complex shape of the site were a challenge to the design team. Despite the existing restrictions, architects managed to to realize the potential of the plot, form a unique appearance of the object, to create spectacular viewing zones at the second floor level and a functional and cozy space at the ground floor level.
Second floor soar above the plot allowing to create a good area ratio between the site and the house.
In the exterior design used large-sized ceramics, heat-treated wood, metal, natural colors, which allowed to zone the space and visually expand the area of ​​the first floor.</strong>
Building comprises: 4 bedrooms, fitness room, sauna, swimming pool, massage and relaxation room.
Interior project available here.