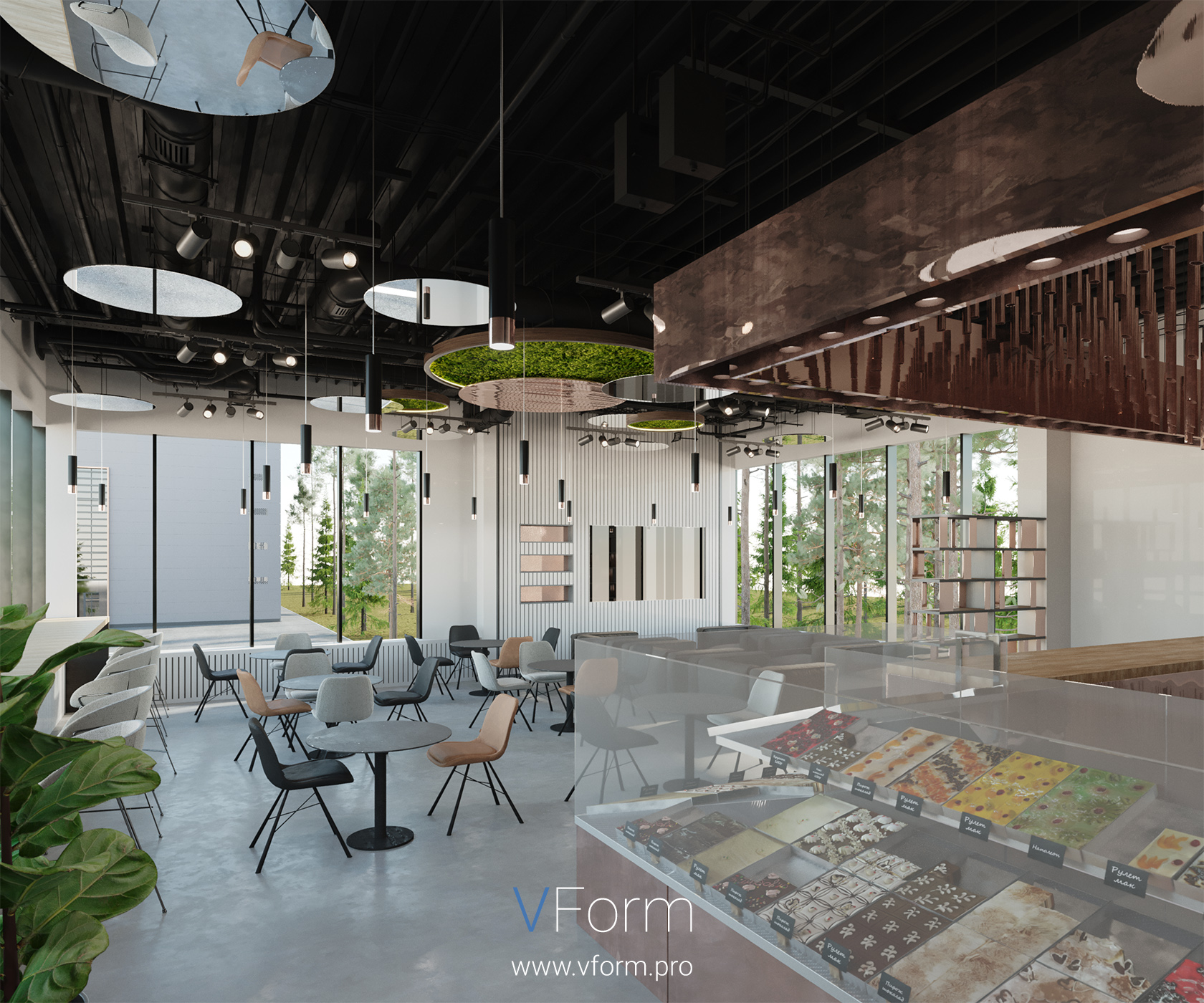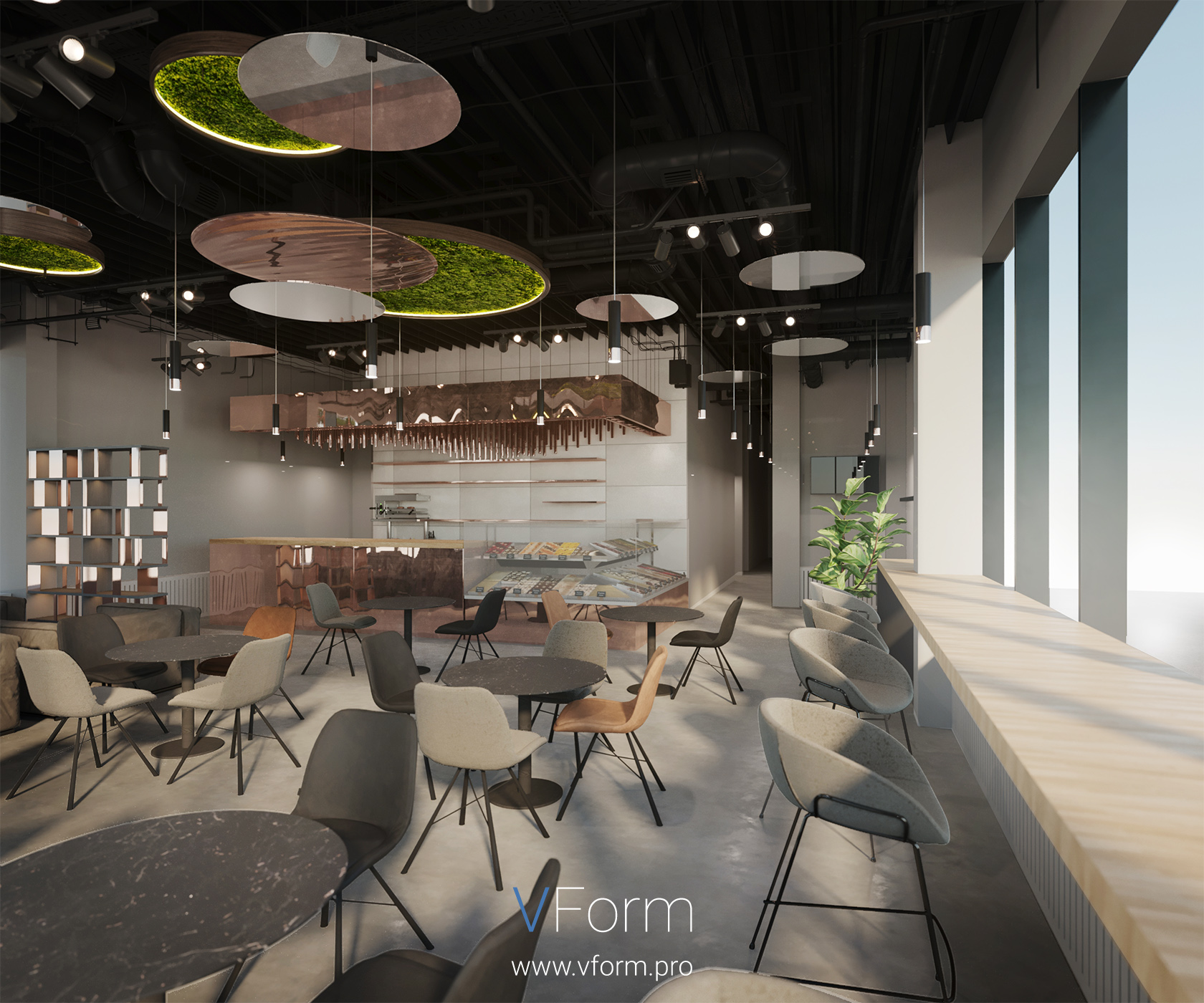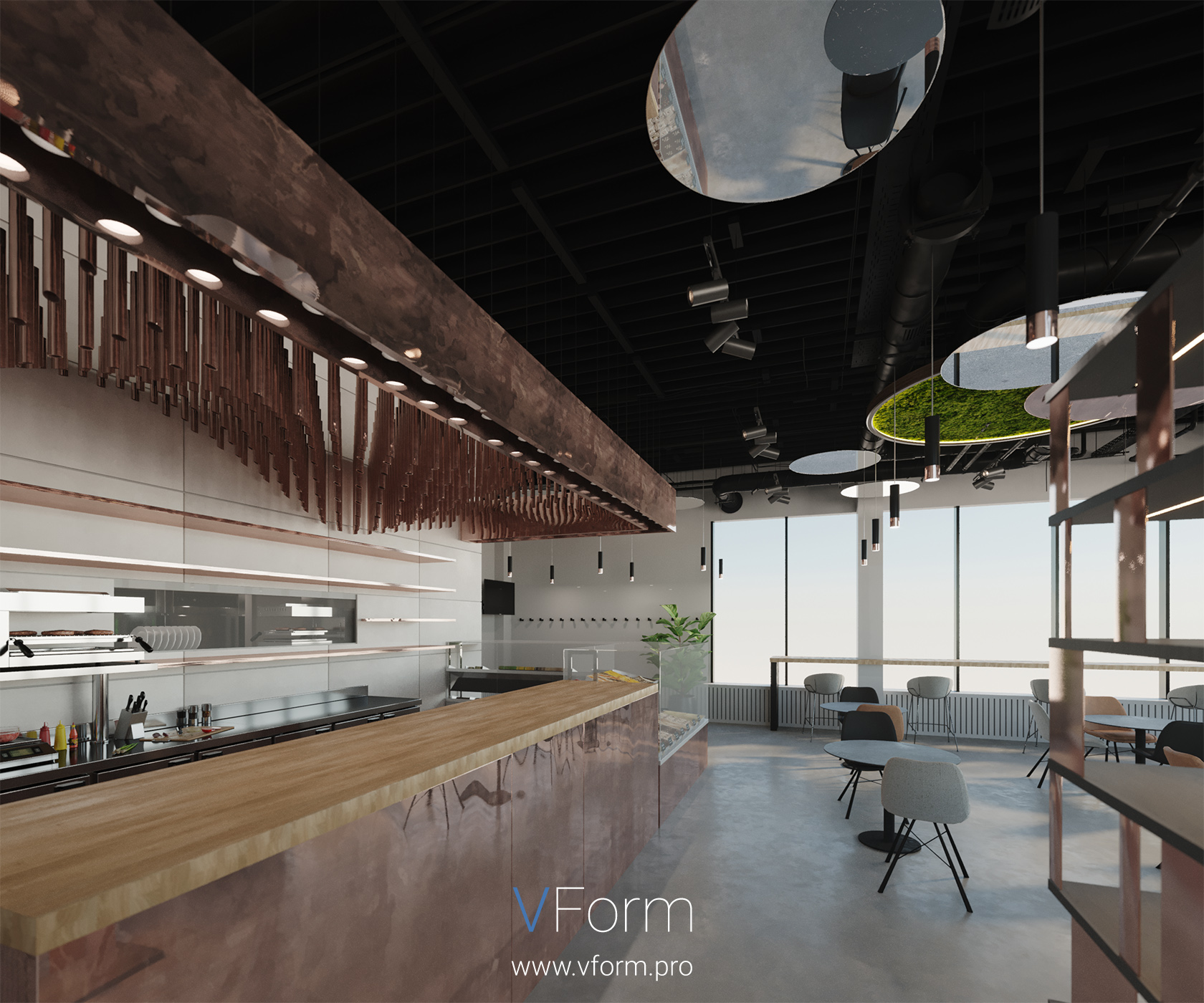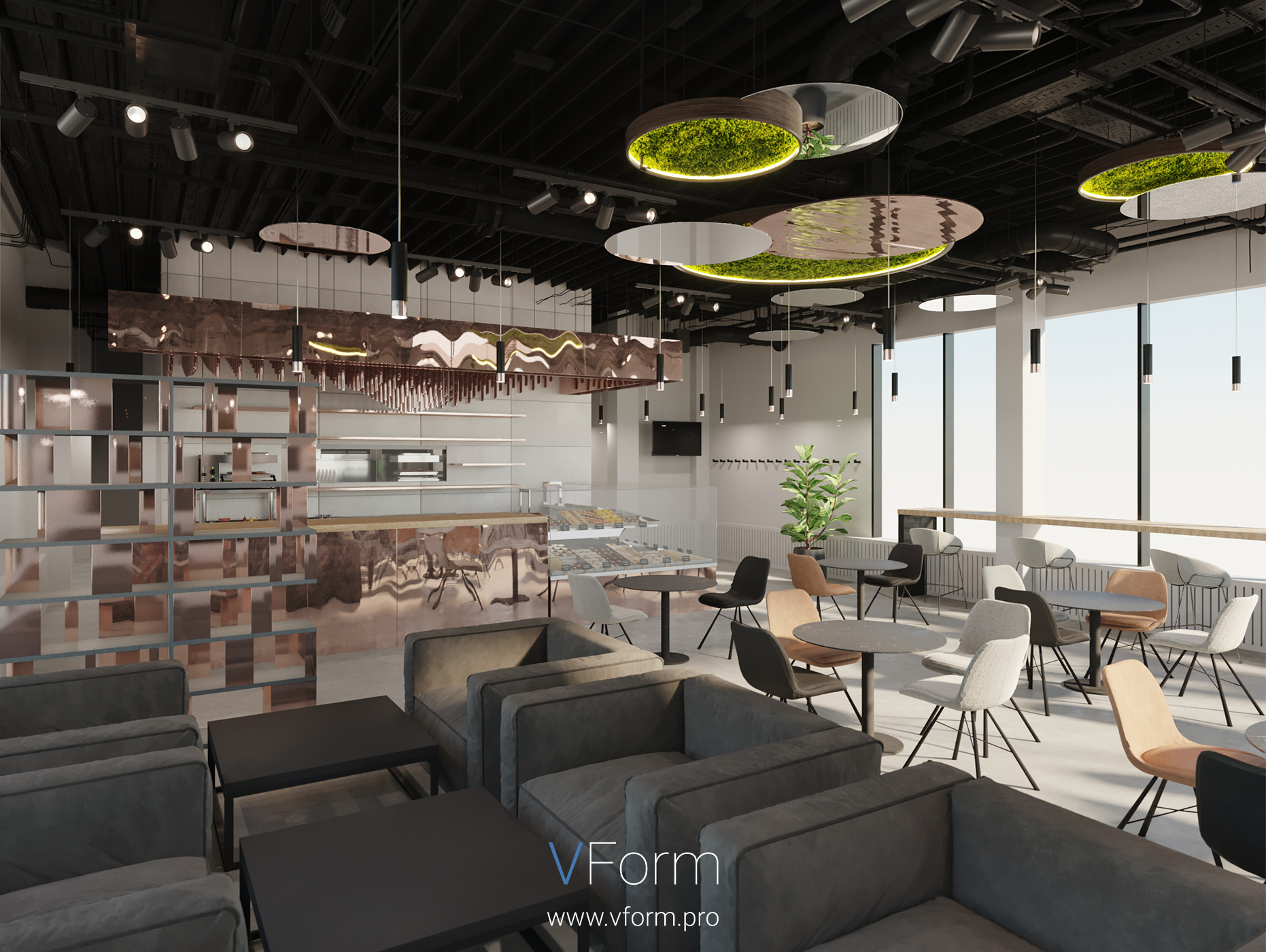 The designers of the VForm architectural studio were tasked with creating a stylish and comfortable environment for visitors to the Cafe project. Visitors to the Cafe will be vacationers and strollers in the nearby park area, customers of the nearest service enterprises (car service, hairdressing salons, entertainment and recreation).
The project is executed in a minimalistic style using natural materials in the decoration. In the interior of the ceiling area, solutions based on stabilized natural moss have been applied, creating a unique eco-style atmosphere.
The visual dynamism of the interior is given by the combination of a large glass area and interior elements in the form of decorative chrome surfaces on the ceiling. The cafe has a capacity of 26 seats.