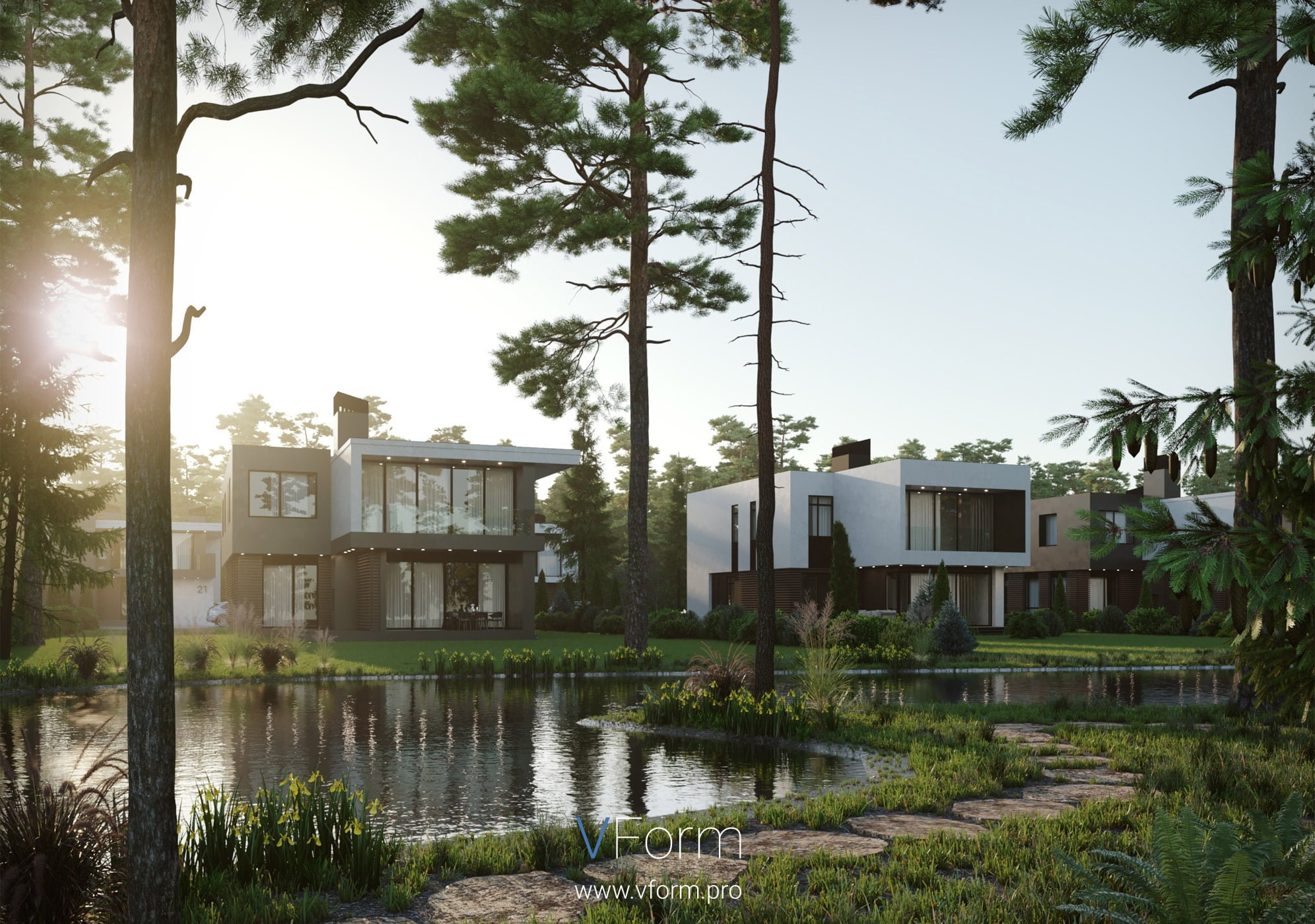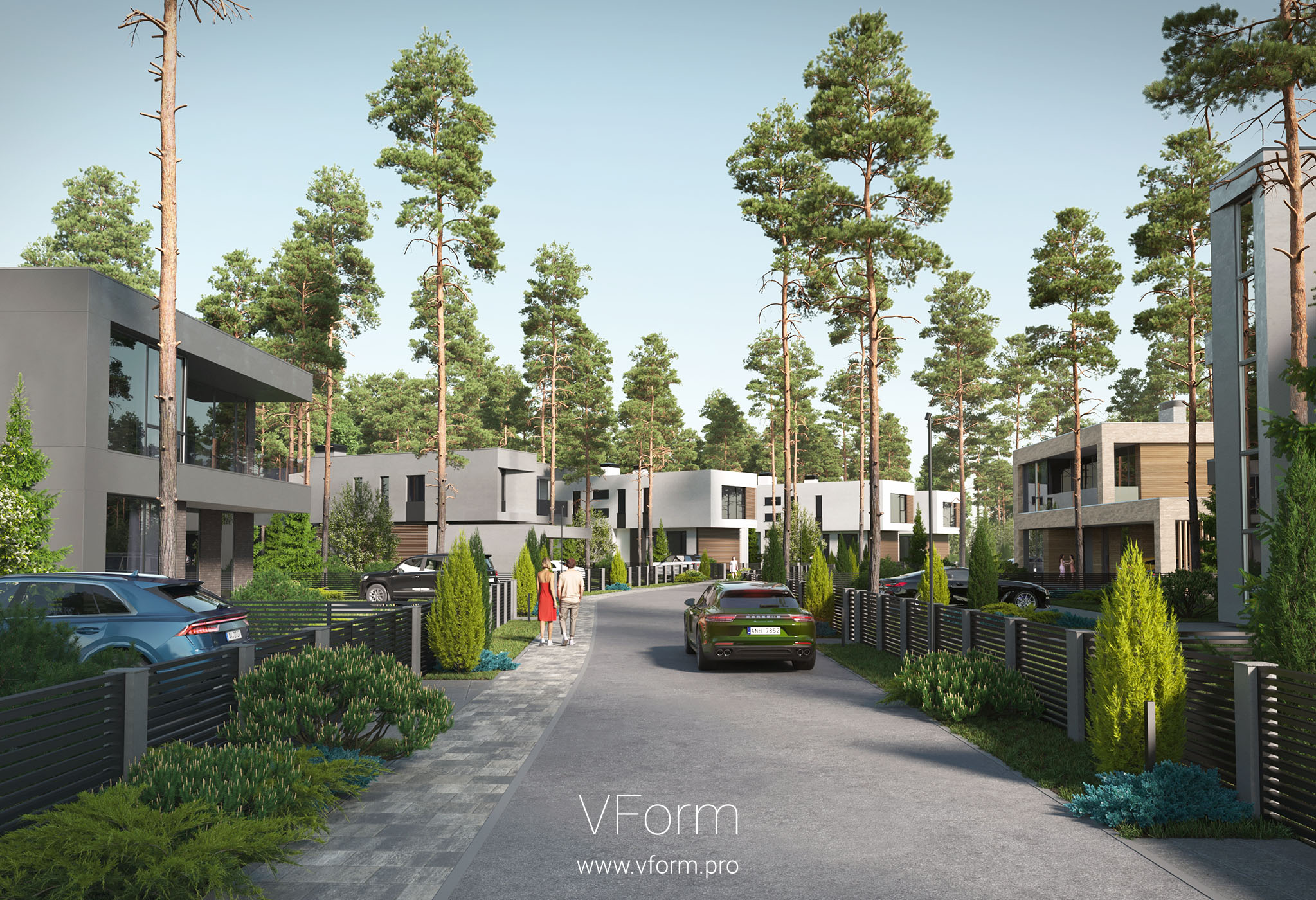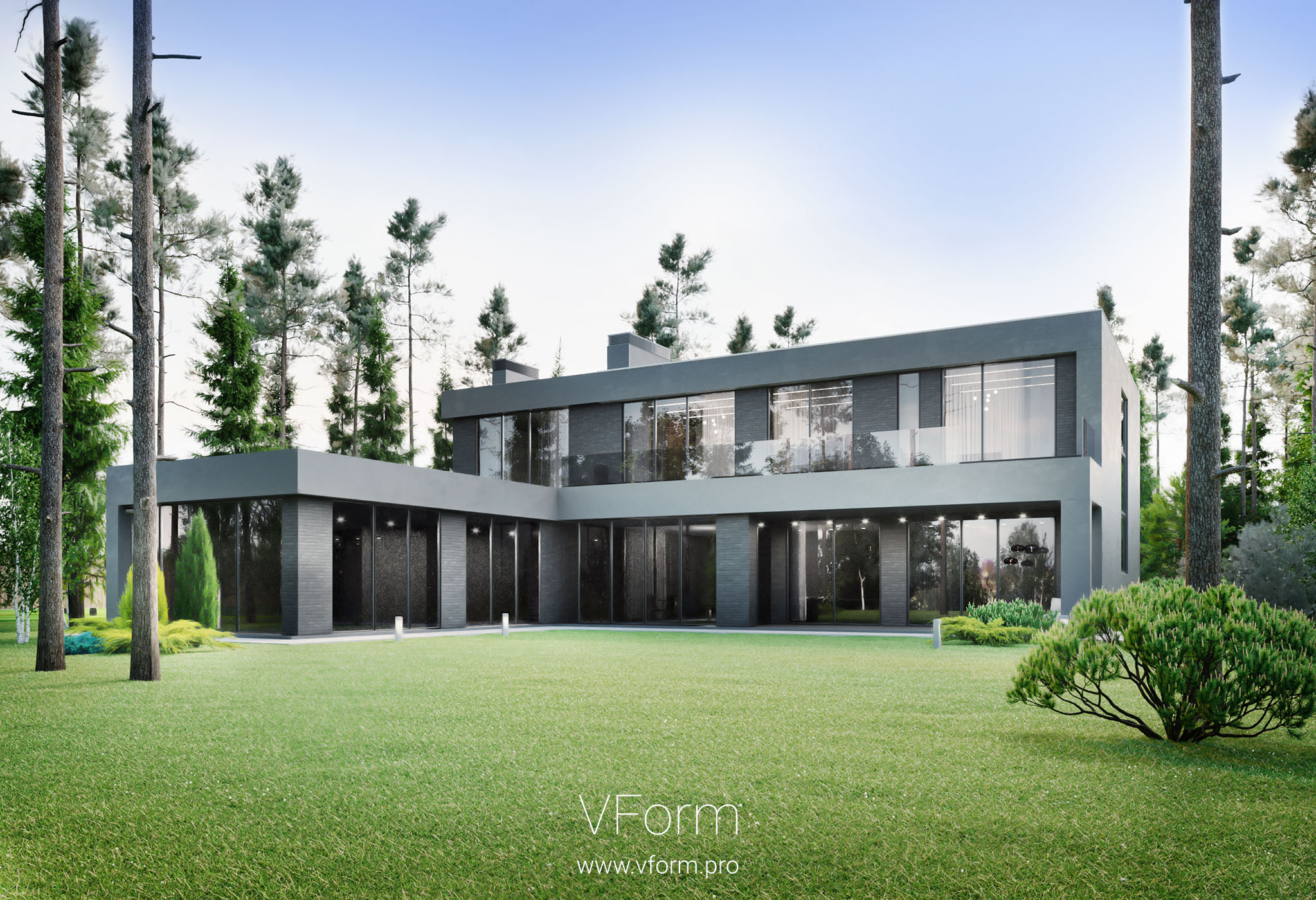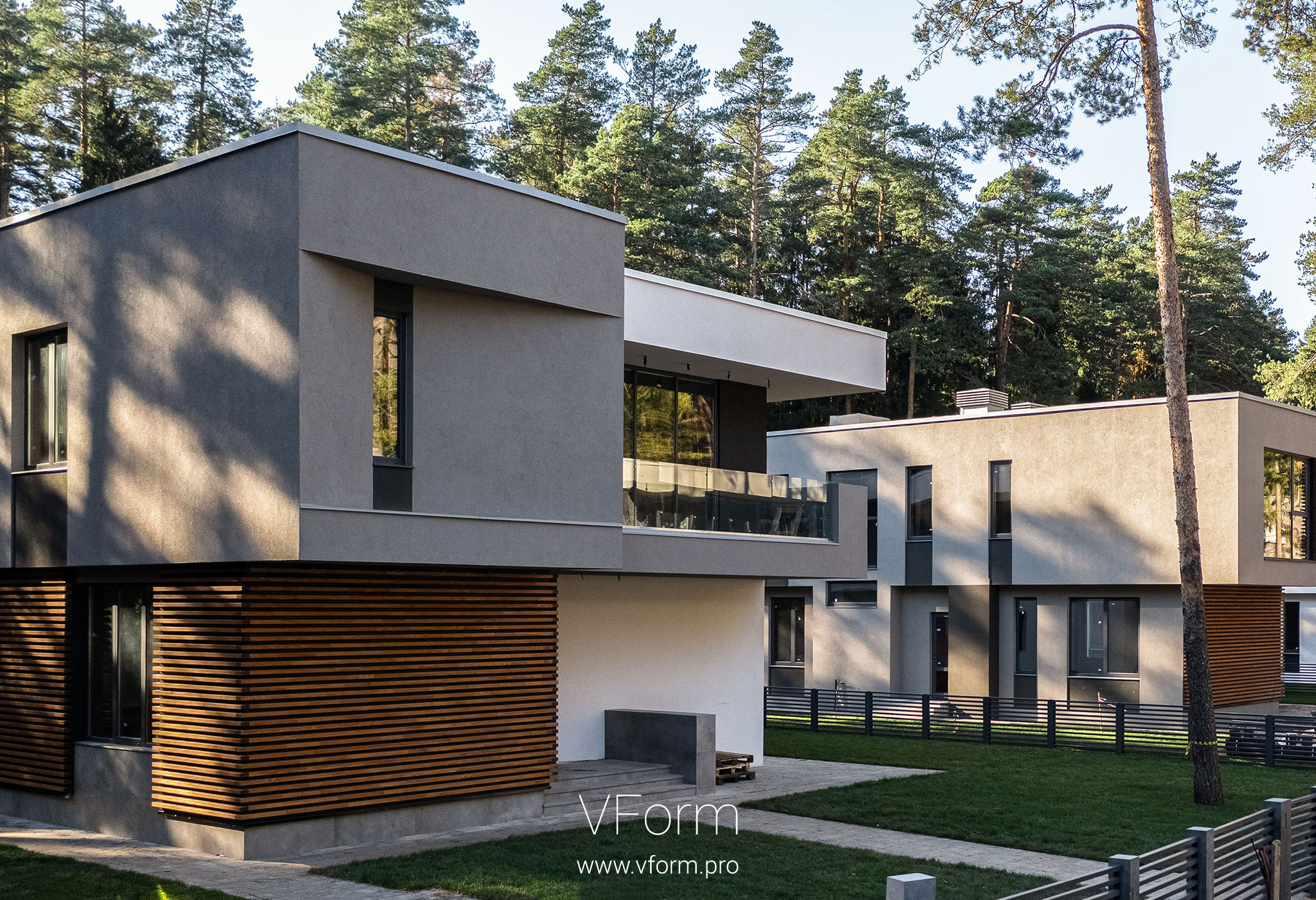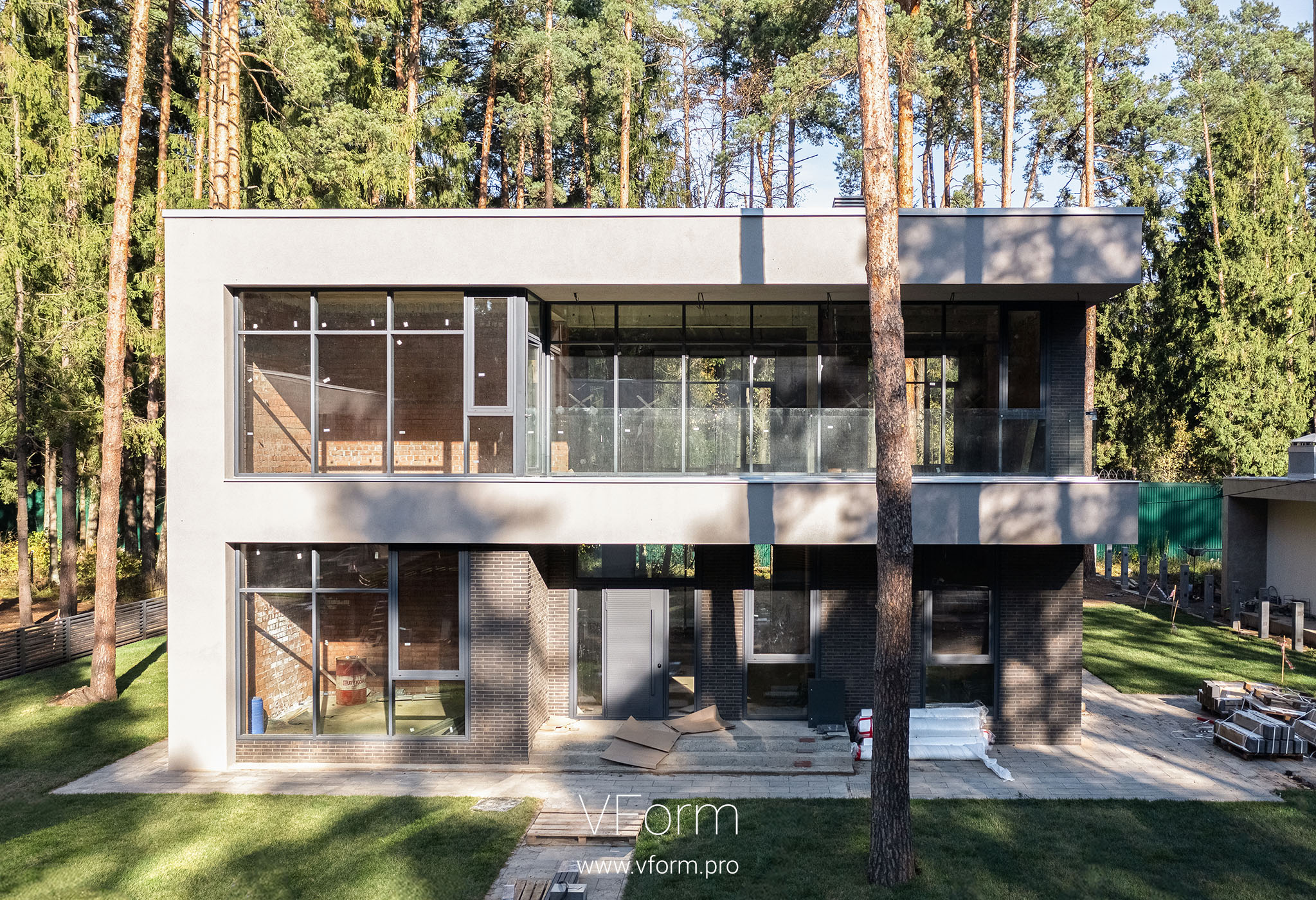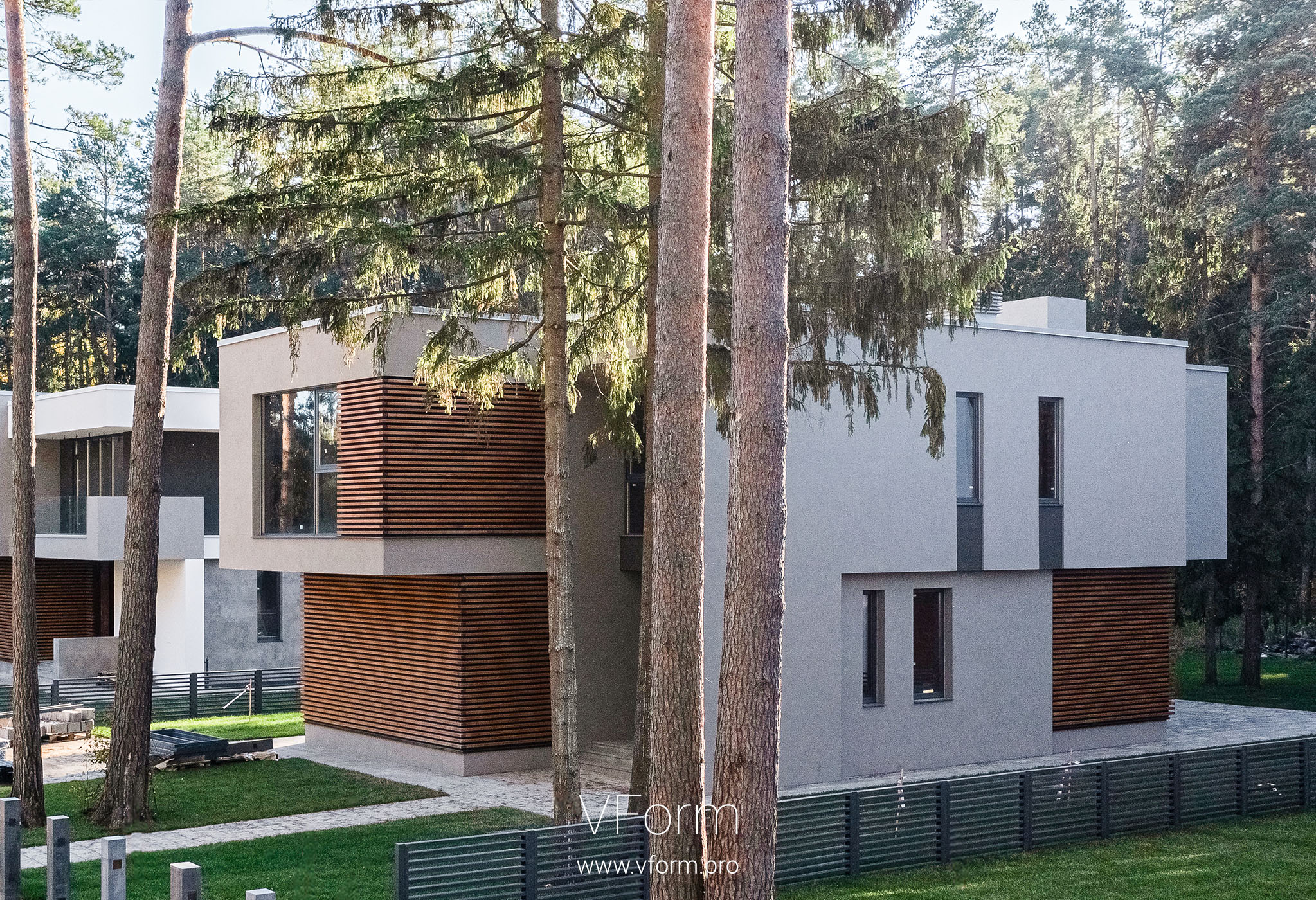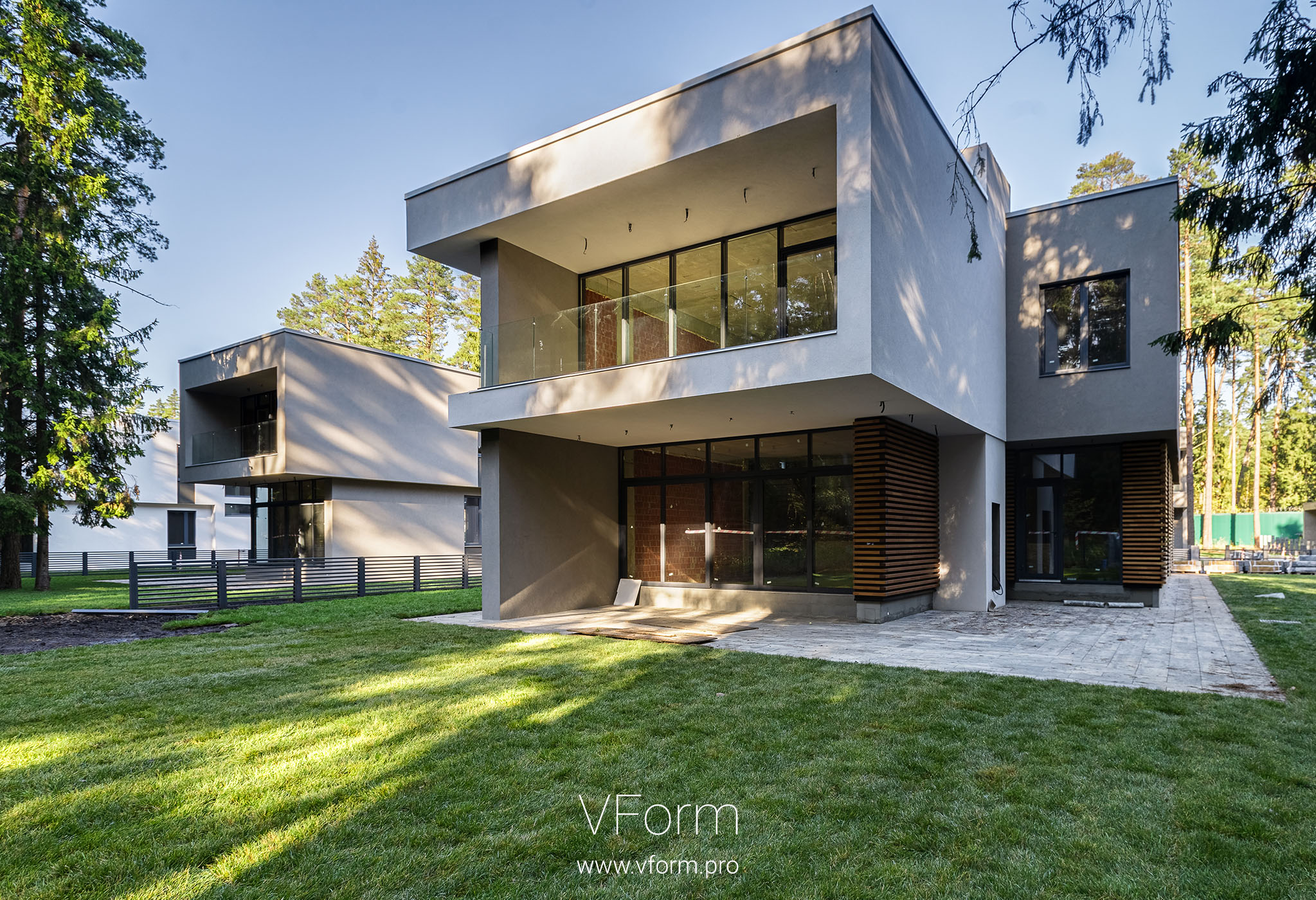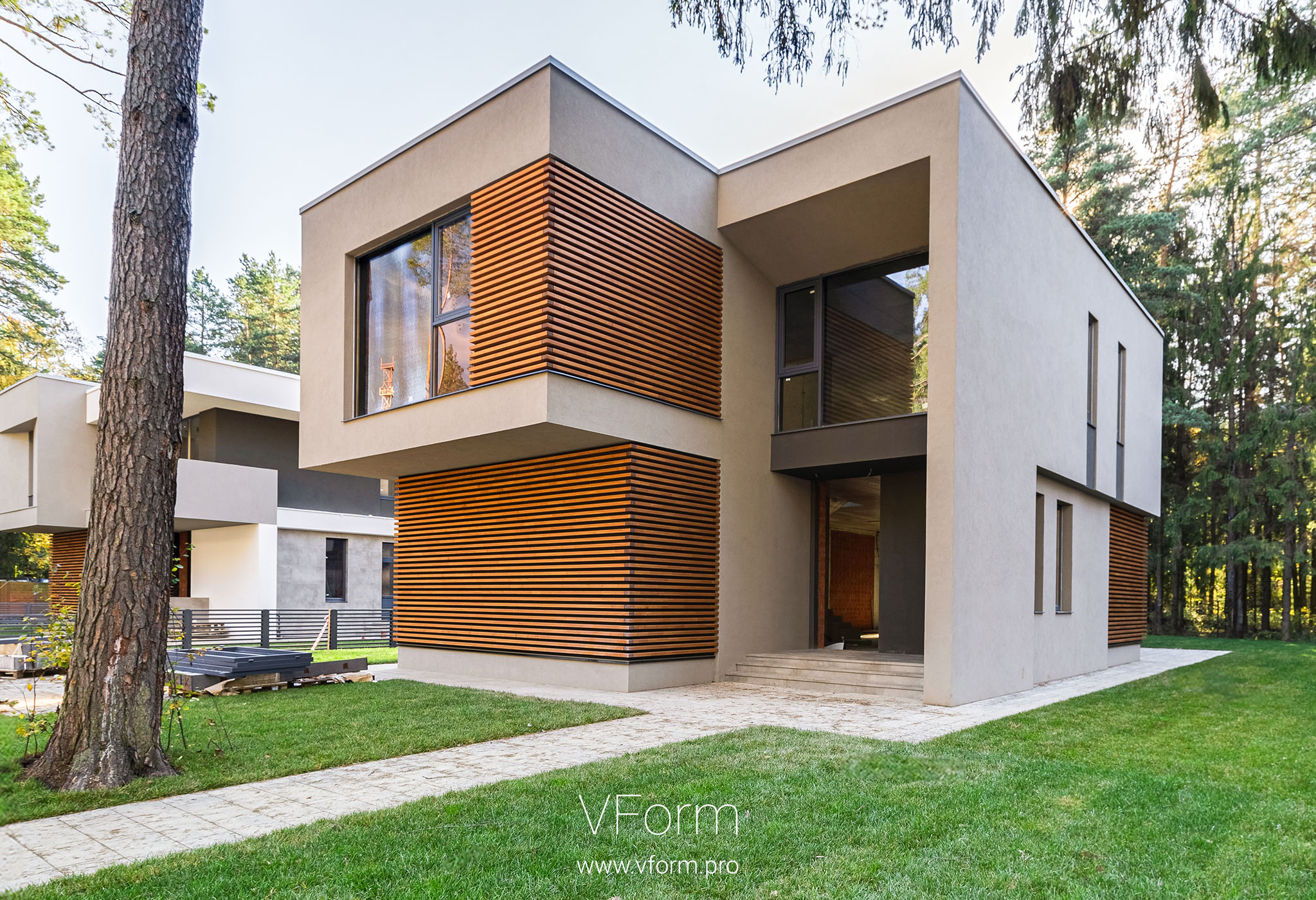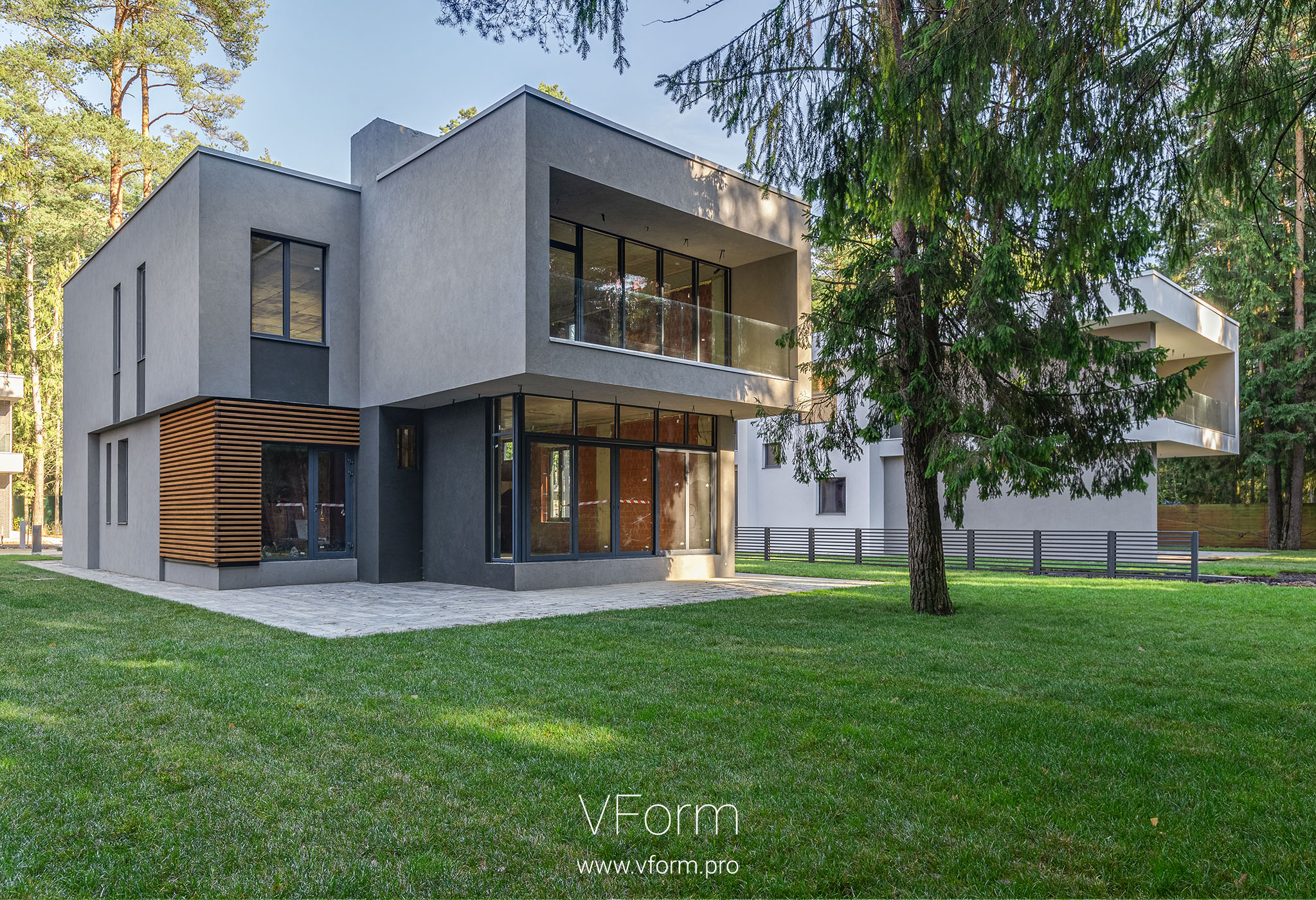 Cottage village in the forest
Place:
Russia, Moscow region
Details:
Area from 280 m2 to 360 m2
Cottage village in the forest project is residential community located in a picturesque forest in proximity to Rublevo-Uspenskoe highway.
Thirty houses designed in minimalistic style using natural materials. Multiple layout variations allowing to create complex environment allowing a view to the forest from every house.