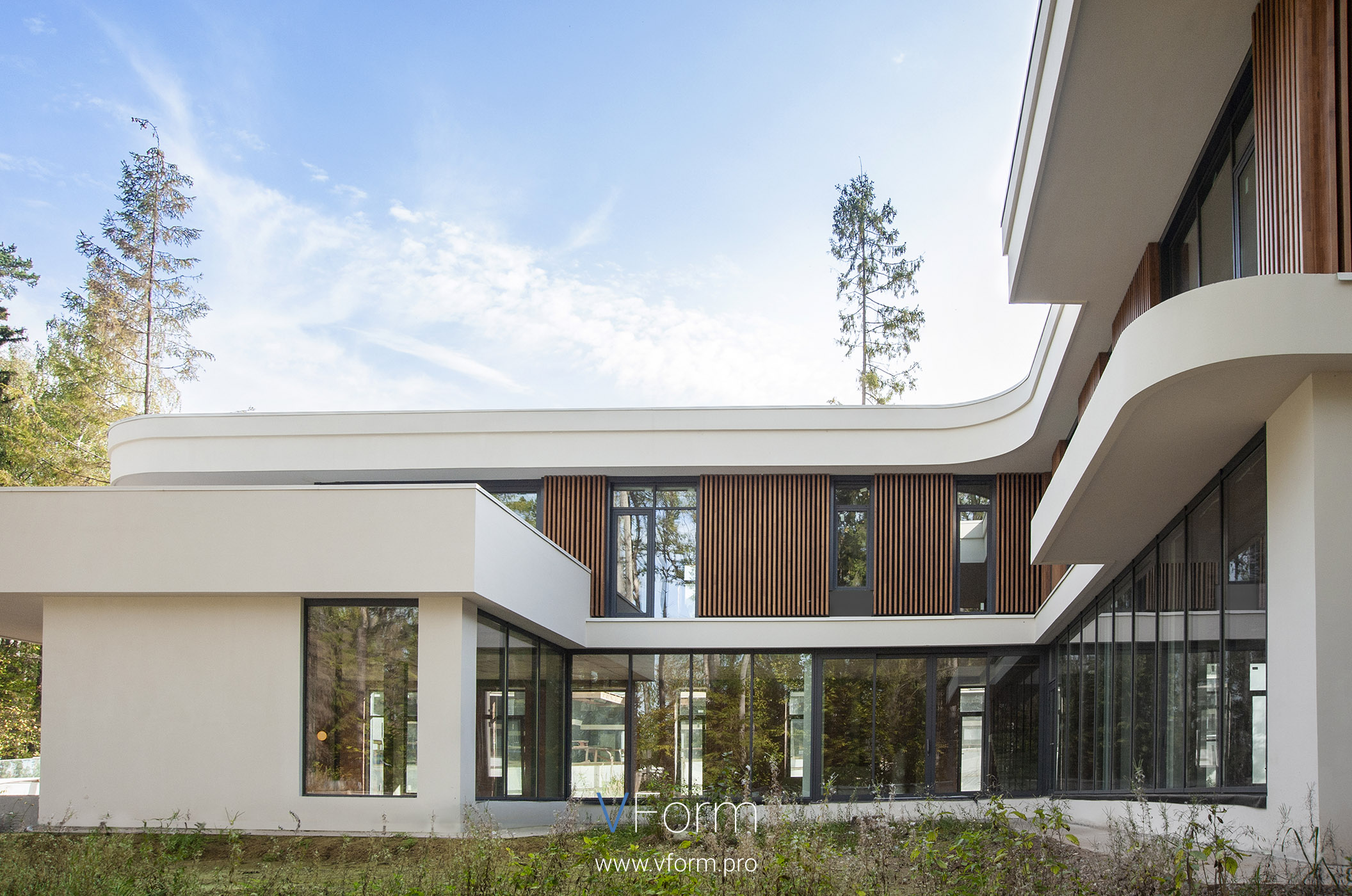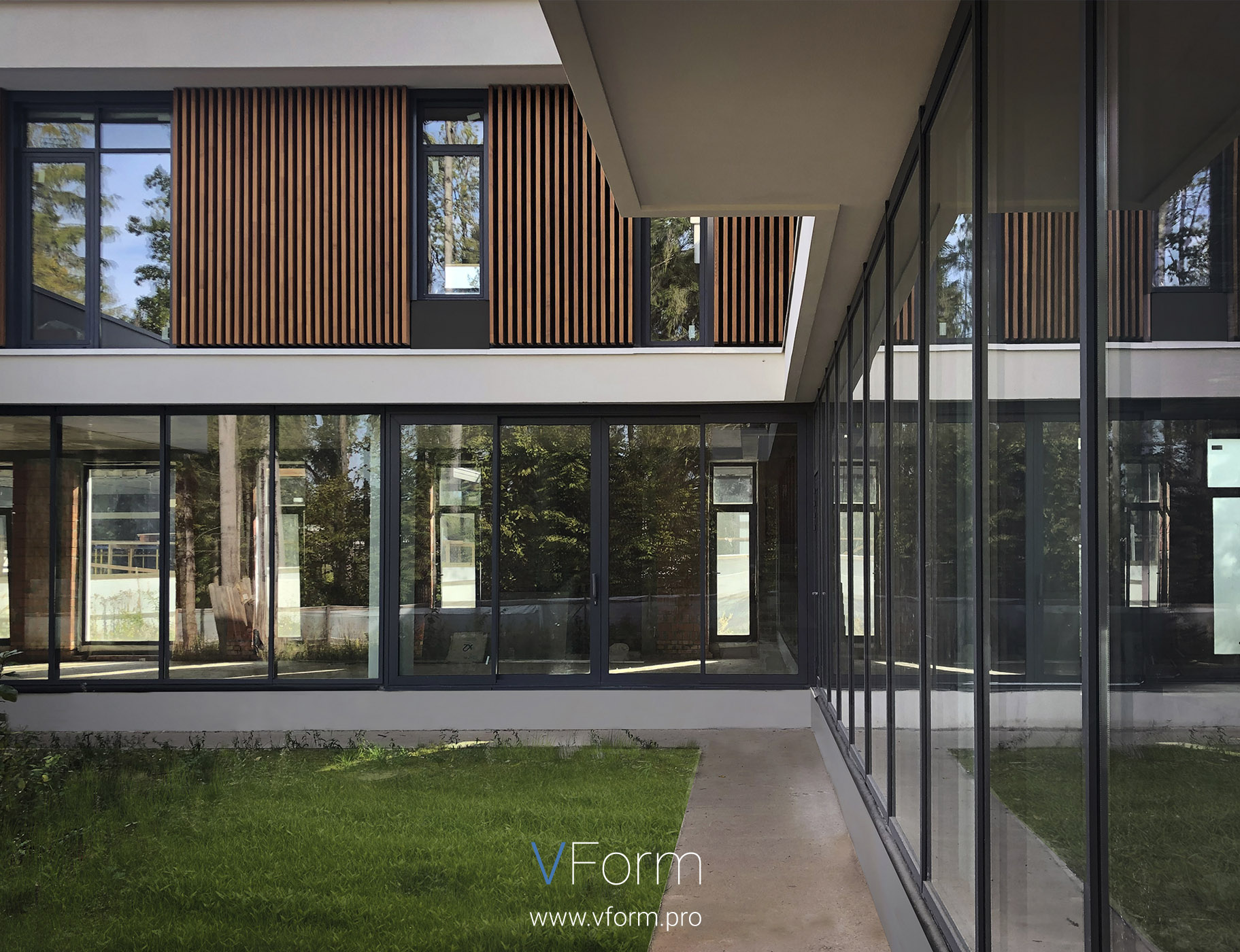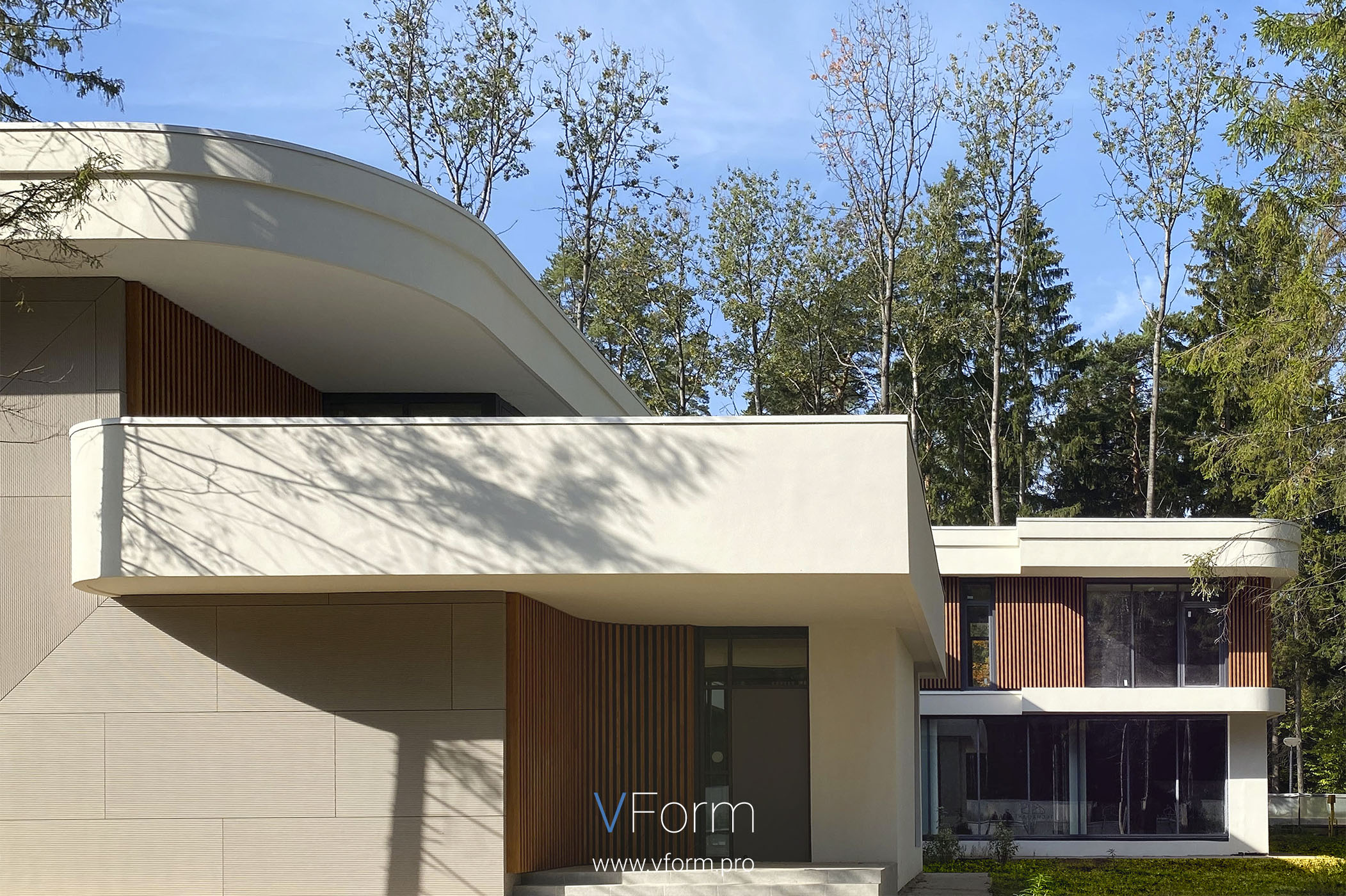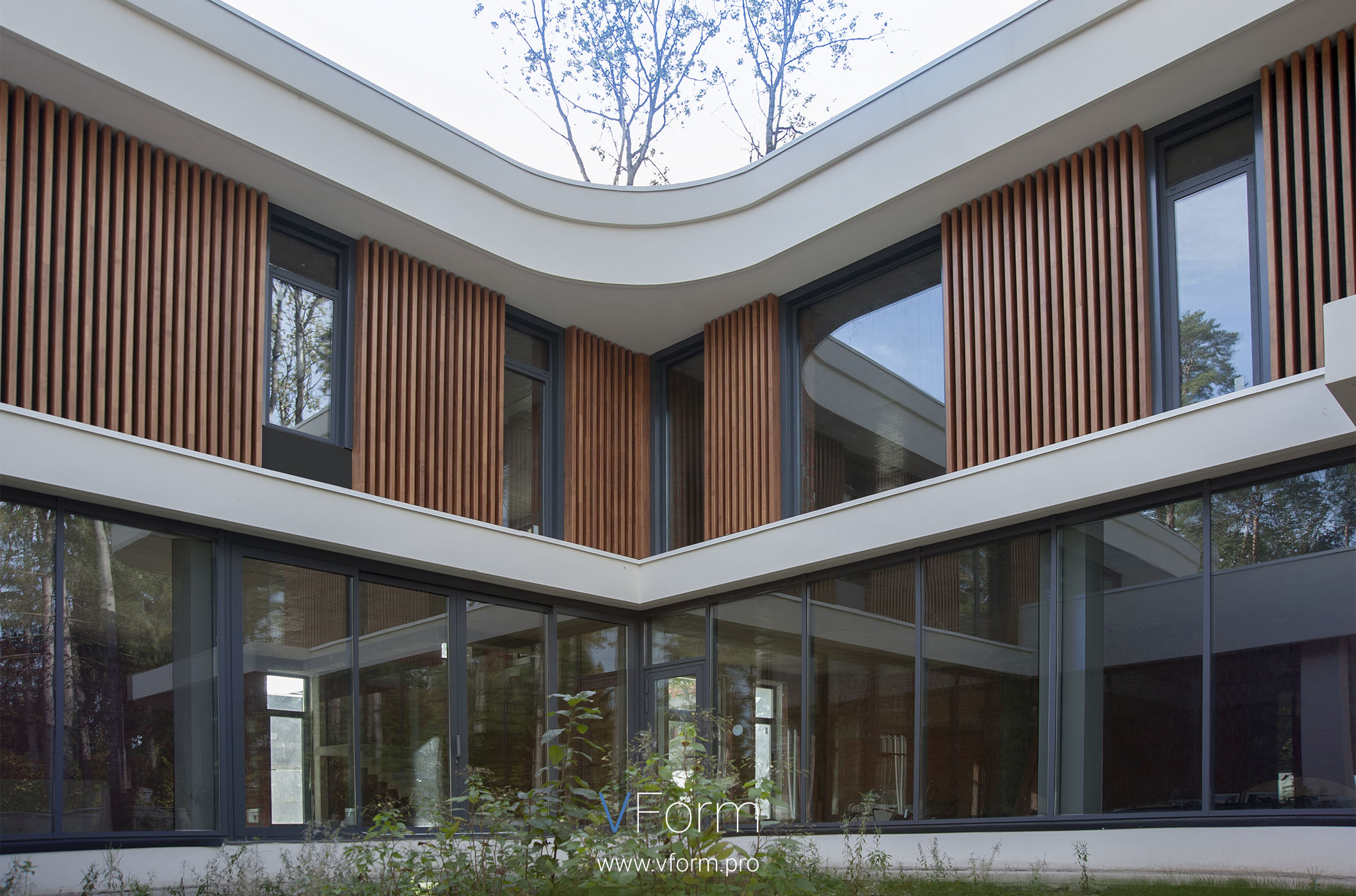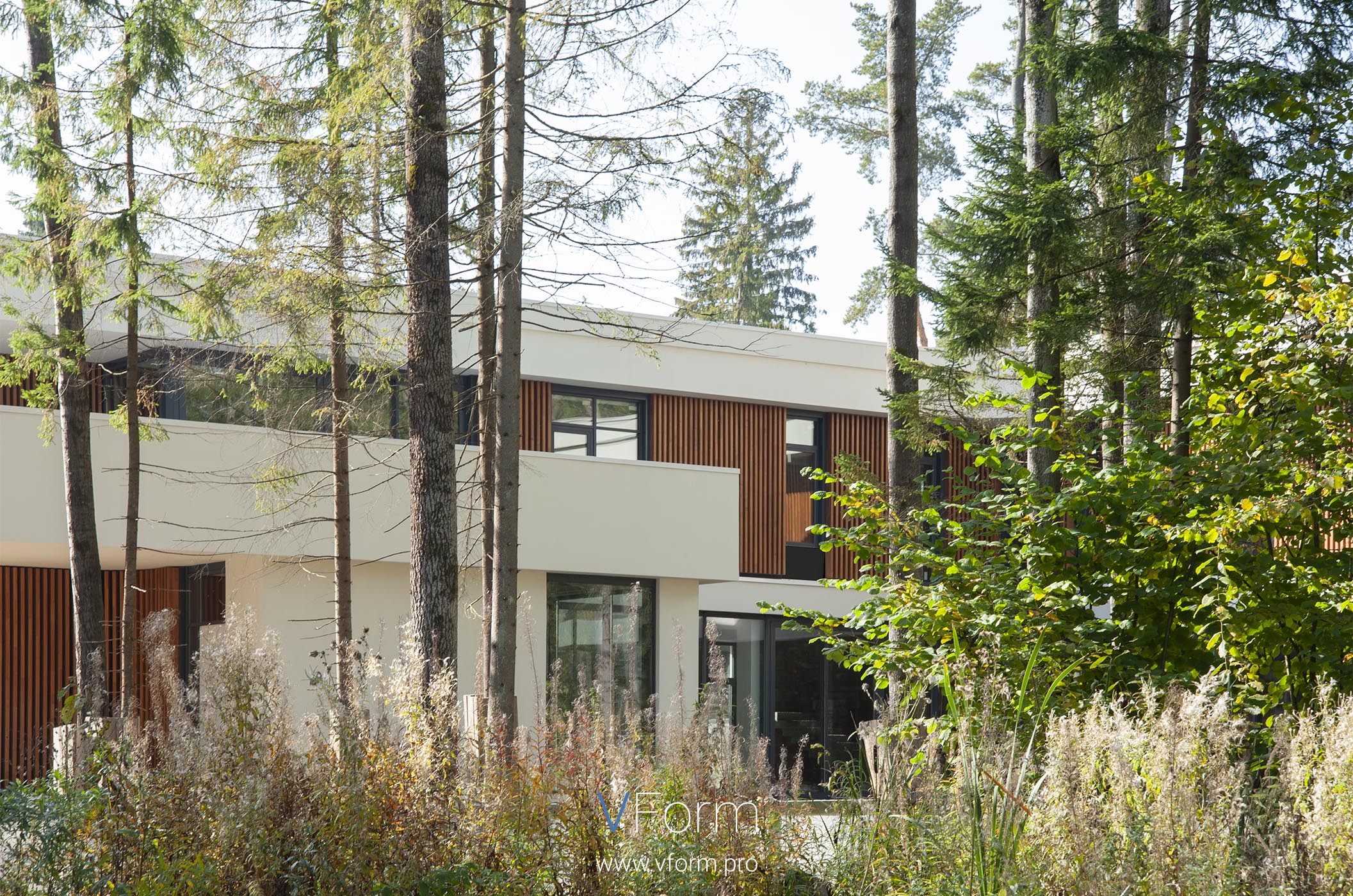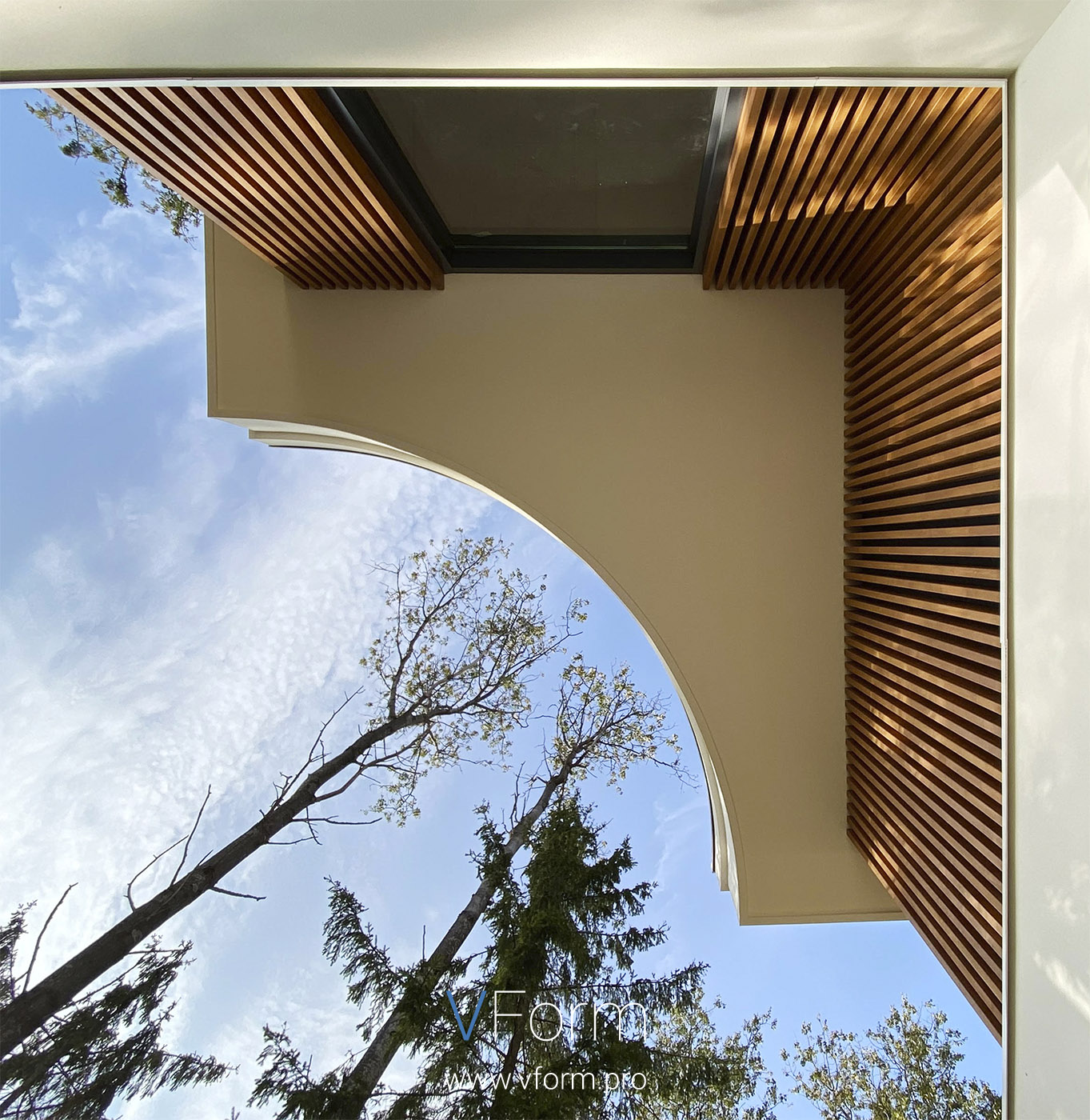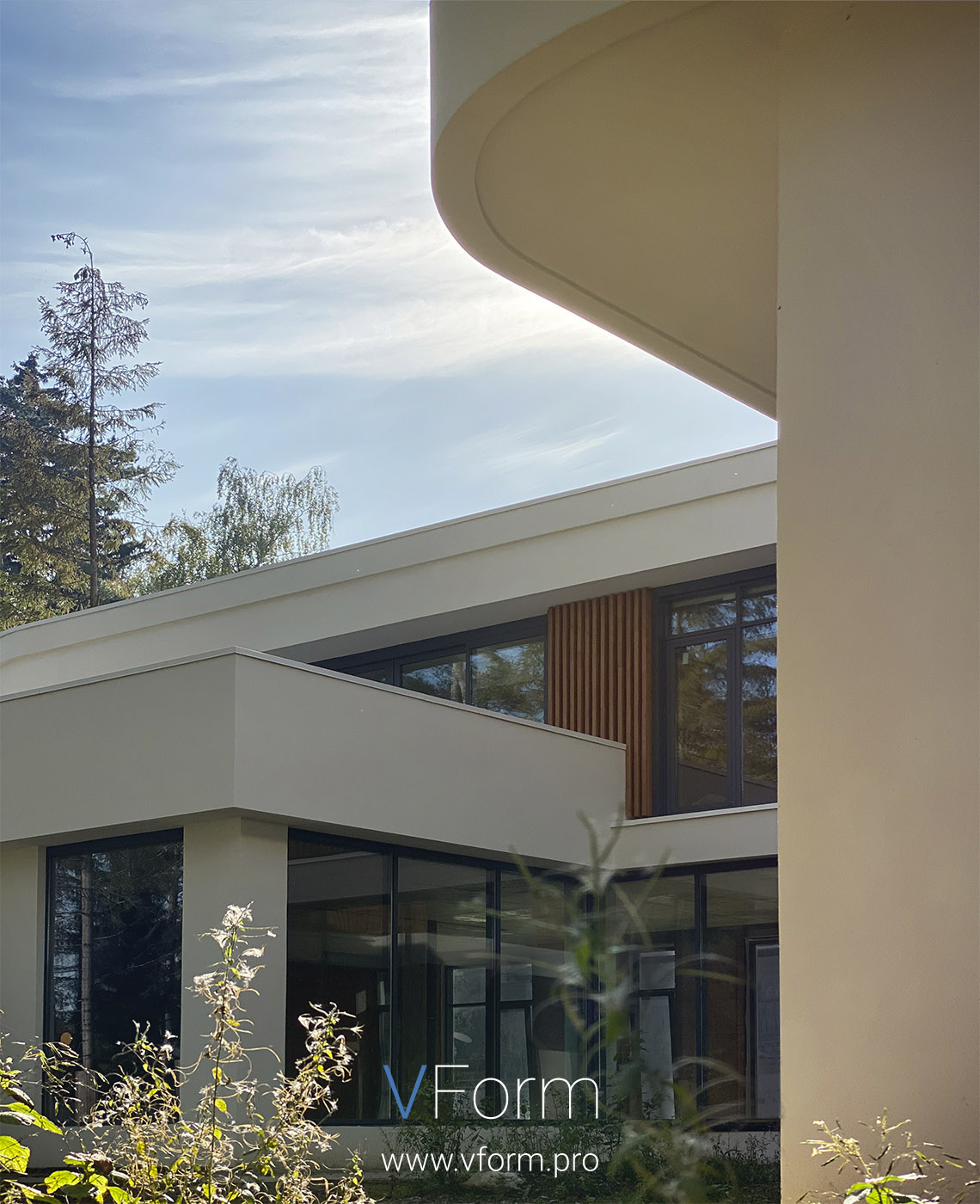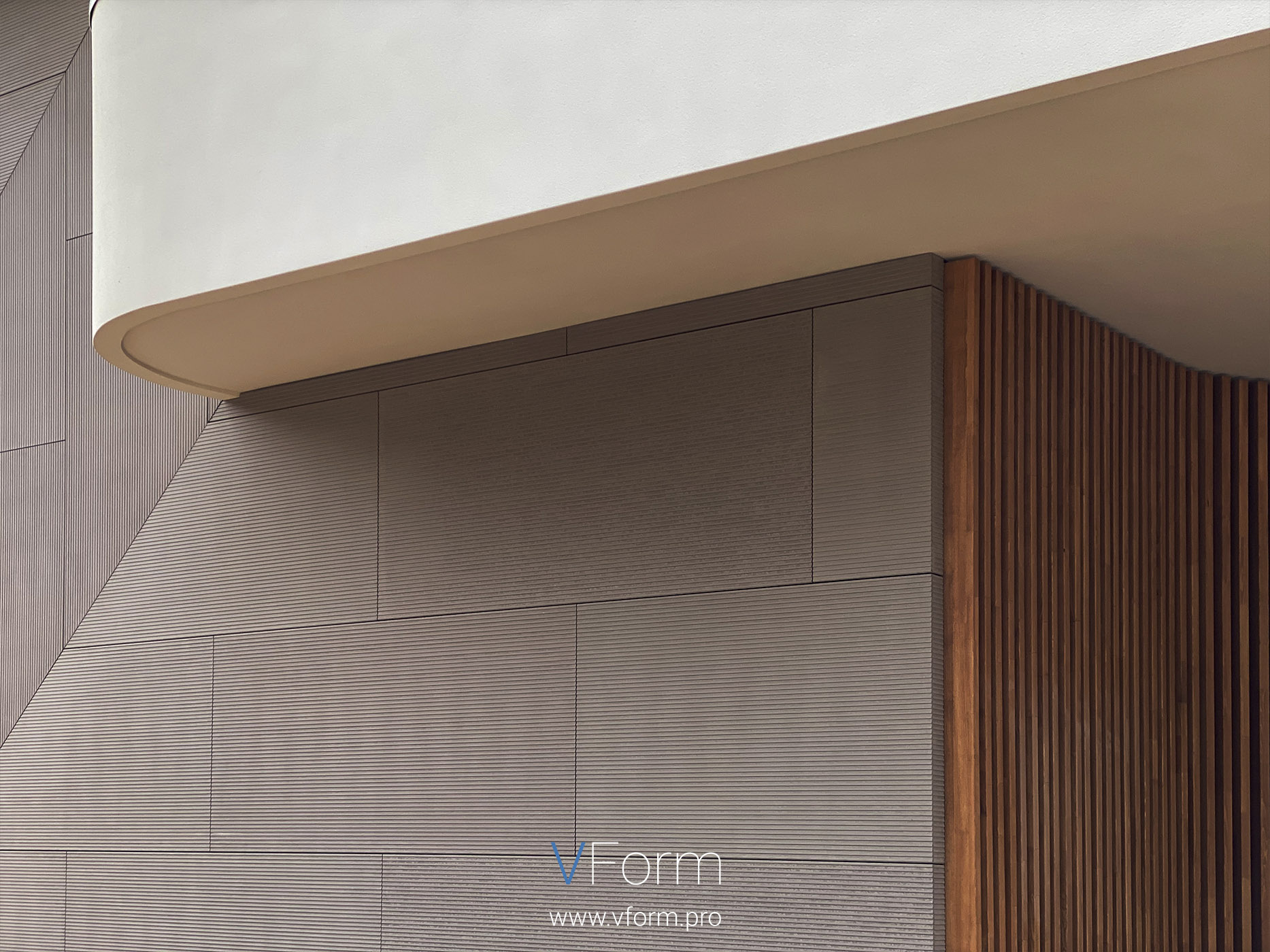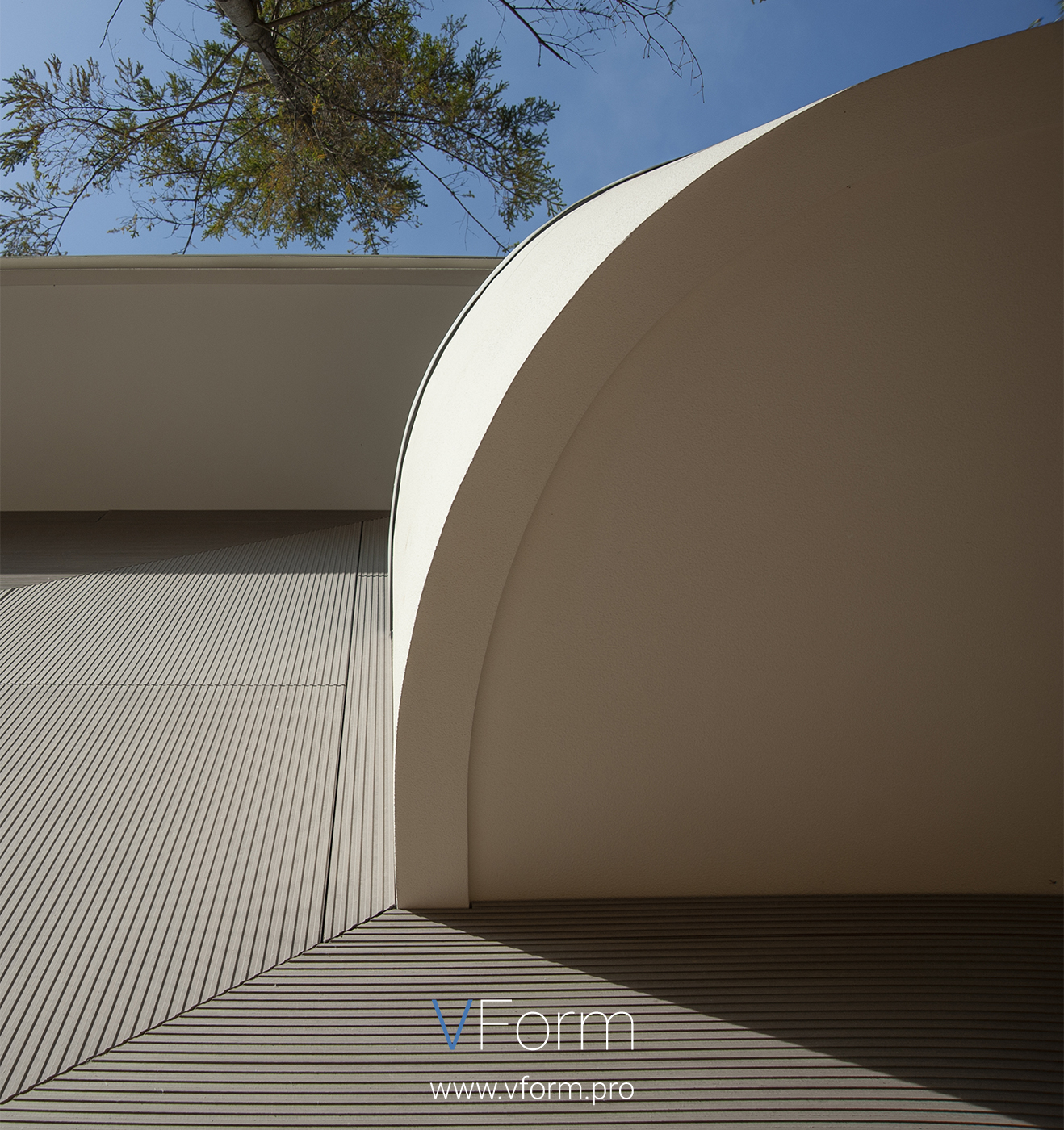 Courtyard House
Place:
Russia, Moscow region
The shape of the plot and the driveway on both sides determined the configuration of the Courtyard House.
The volume of the entrance hall and the guest bedroom, not only separates the living rooms and the SPA zone from the driveway, but also creates complex space with diverse scenarios.
The configuration of the house creates a comfortable and diverse space, allowing to save all the trees on the site.
The house comprises 5 bedrooms, sauna, swimming pool and parlor.