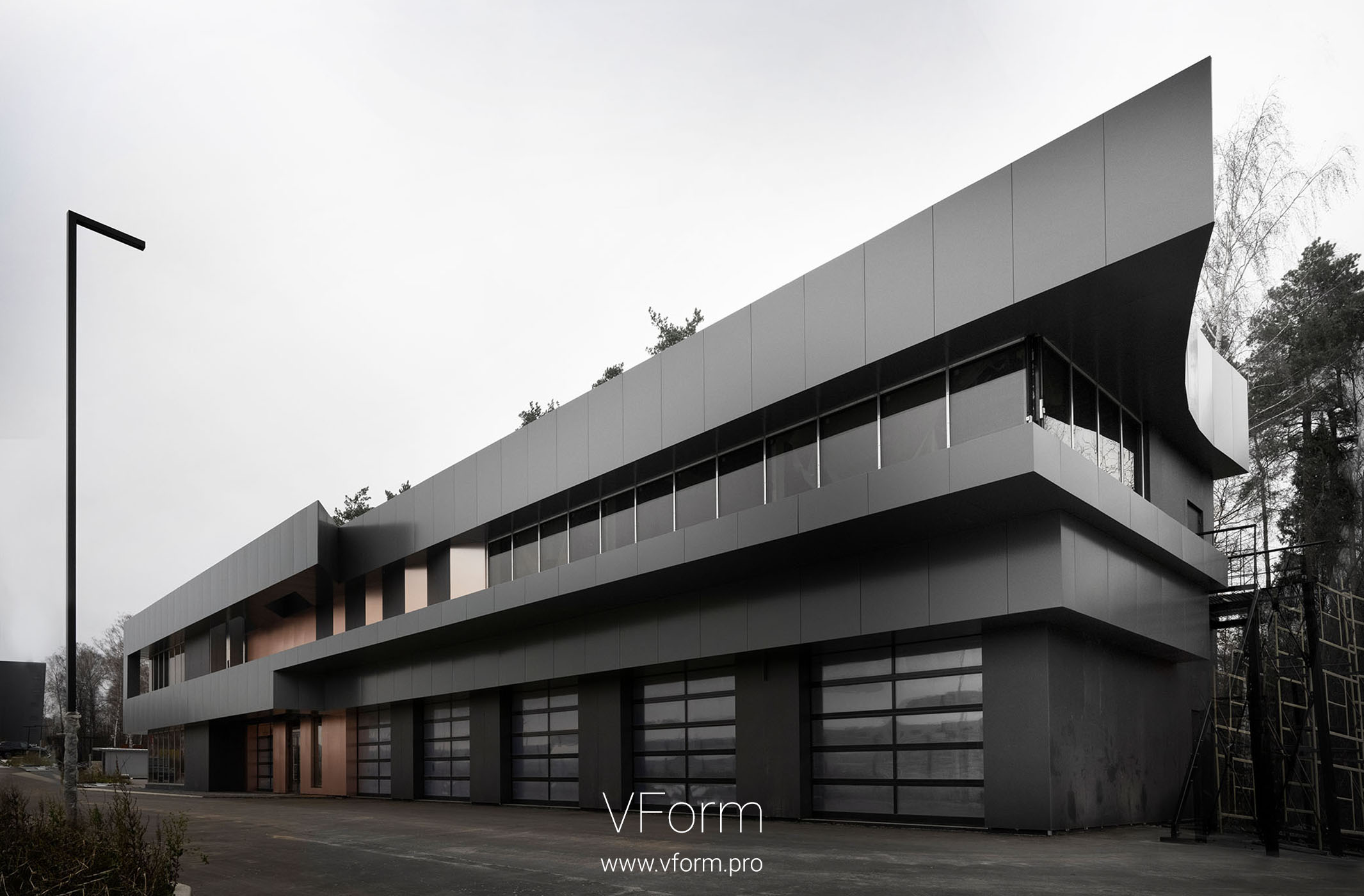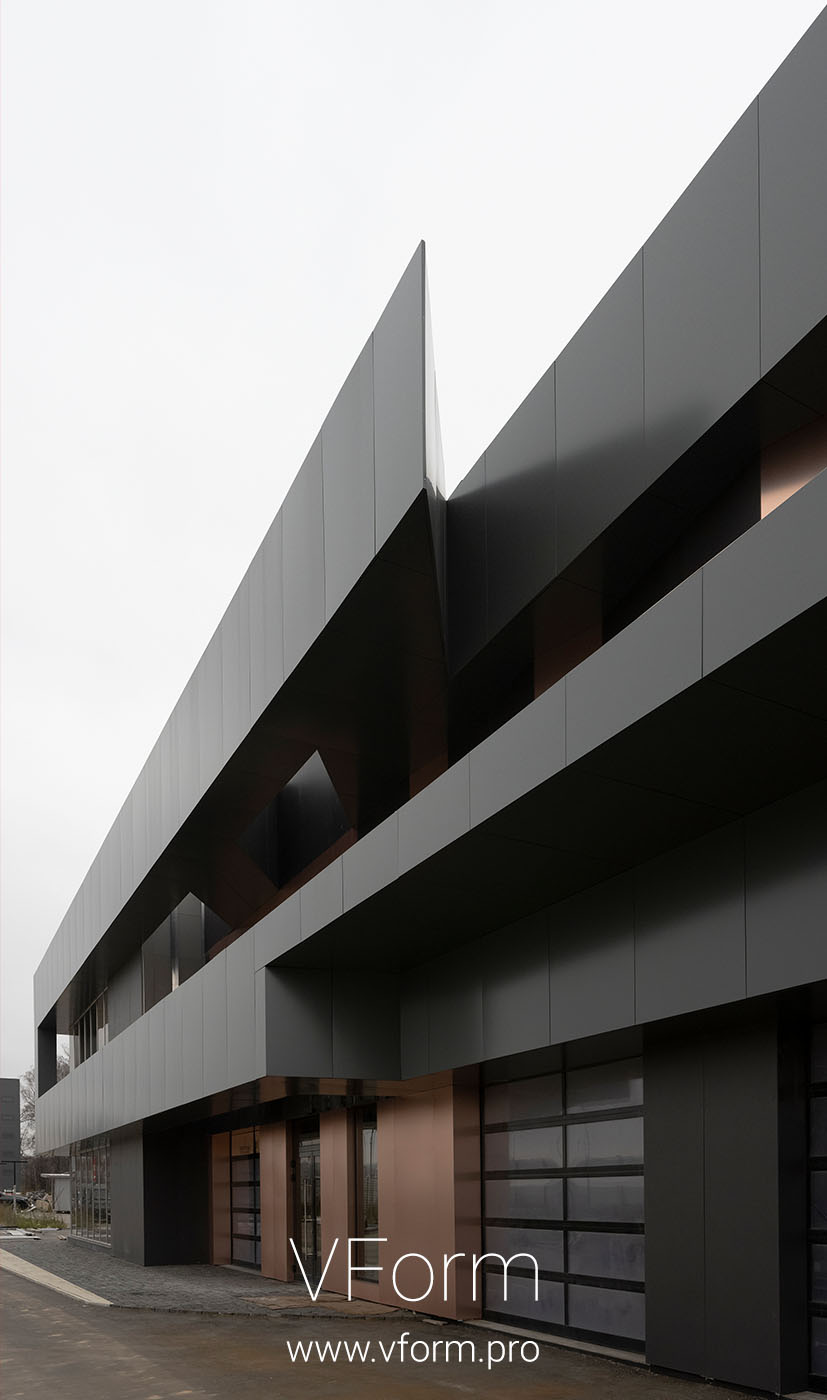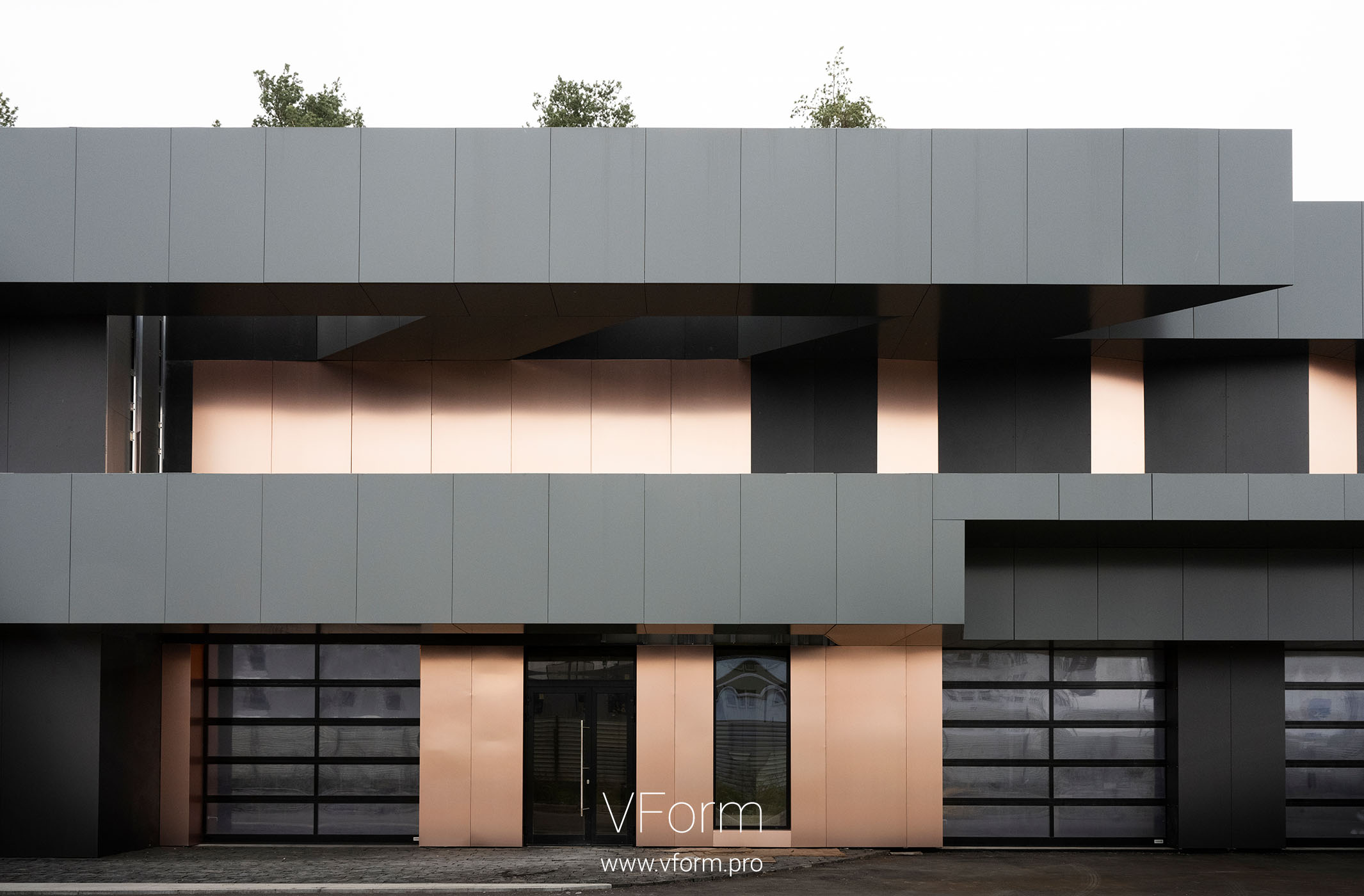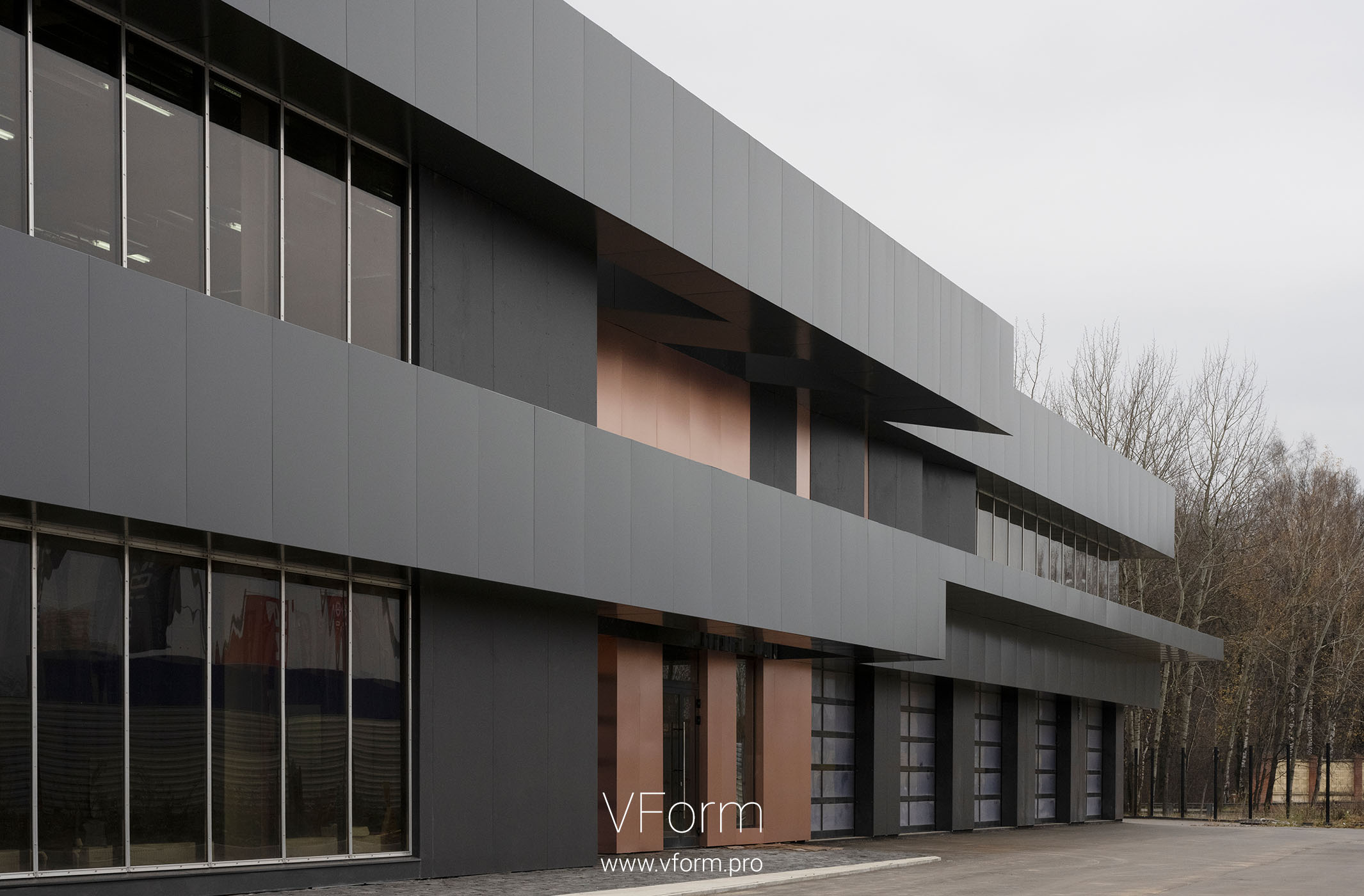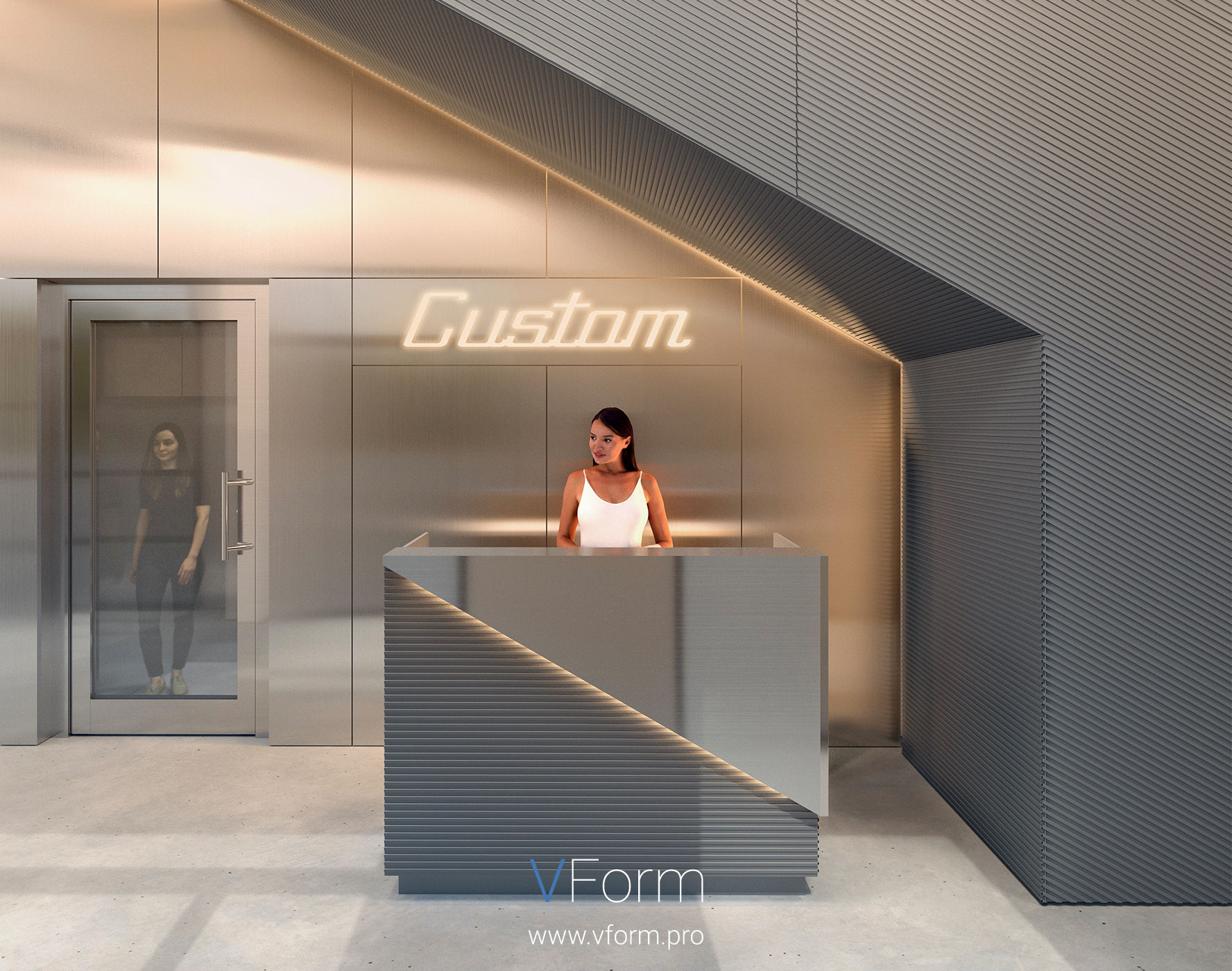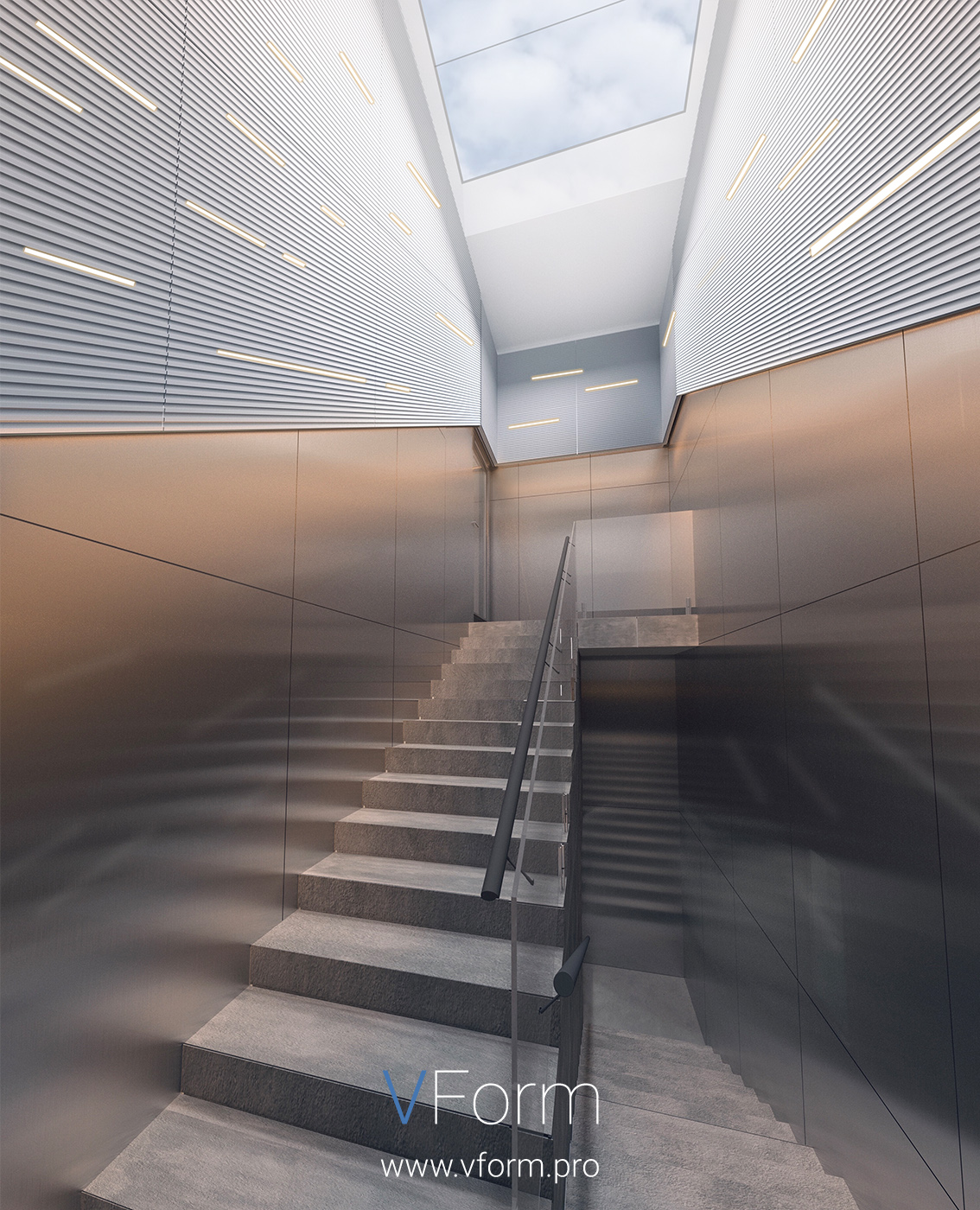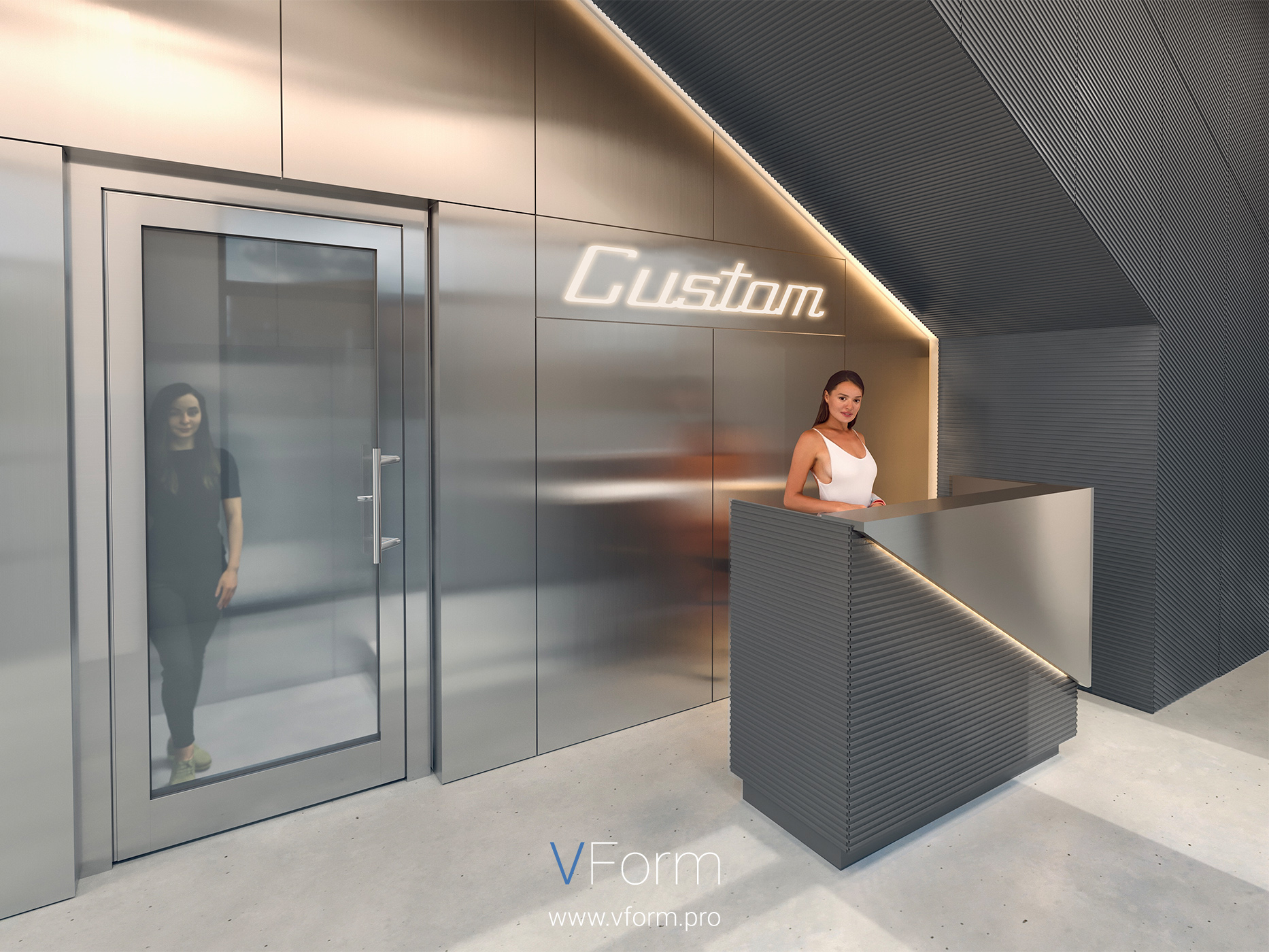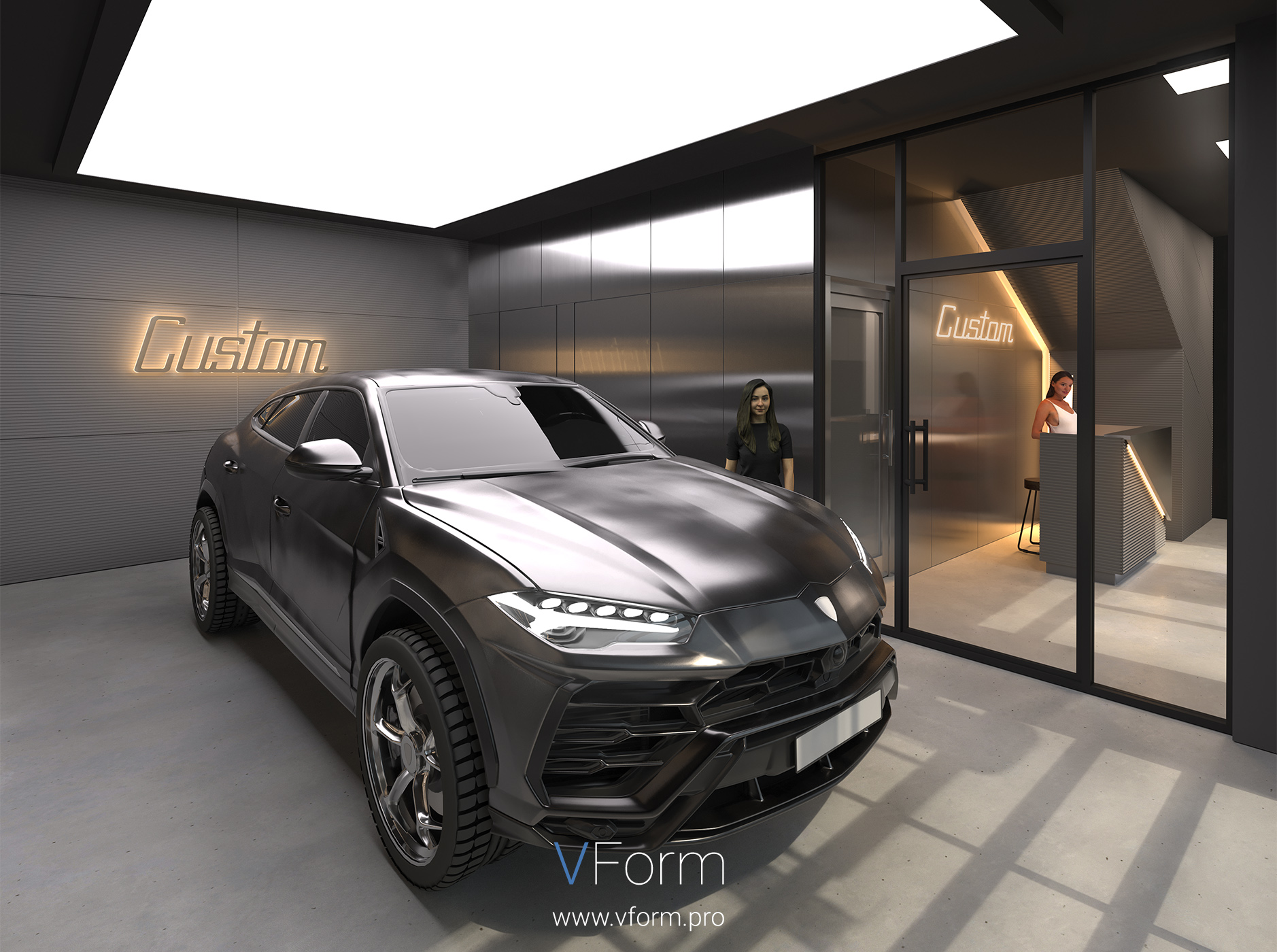 Architectural studio VForm set the task to give the project – the Detailing Center, the dynamism of lines and attractive forms characteristic of the automotive industry. The automotive industry introduces the latest design solutions into the exterior of the car and is at the top of design ideas and trends. Has a huge impact on all areas of human activity, including the entire infrastructure serving the needs of the auto industry and its customers.
In the process of elaboration of architectural solutions and work with the Customer of the project, bright ideas appeared that made it possible to make the building dynamic and use more daring combinations of materials and forms.
The following materials were used for the facade: fiber cement panels, alucobond and copper.