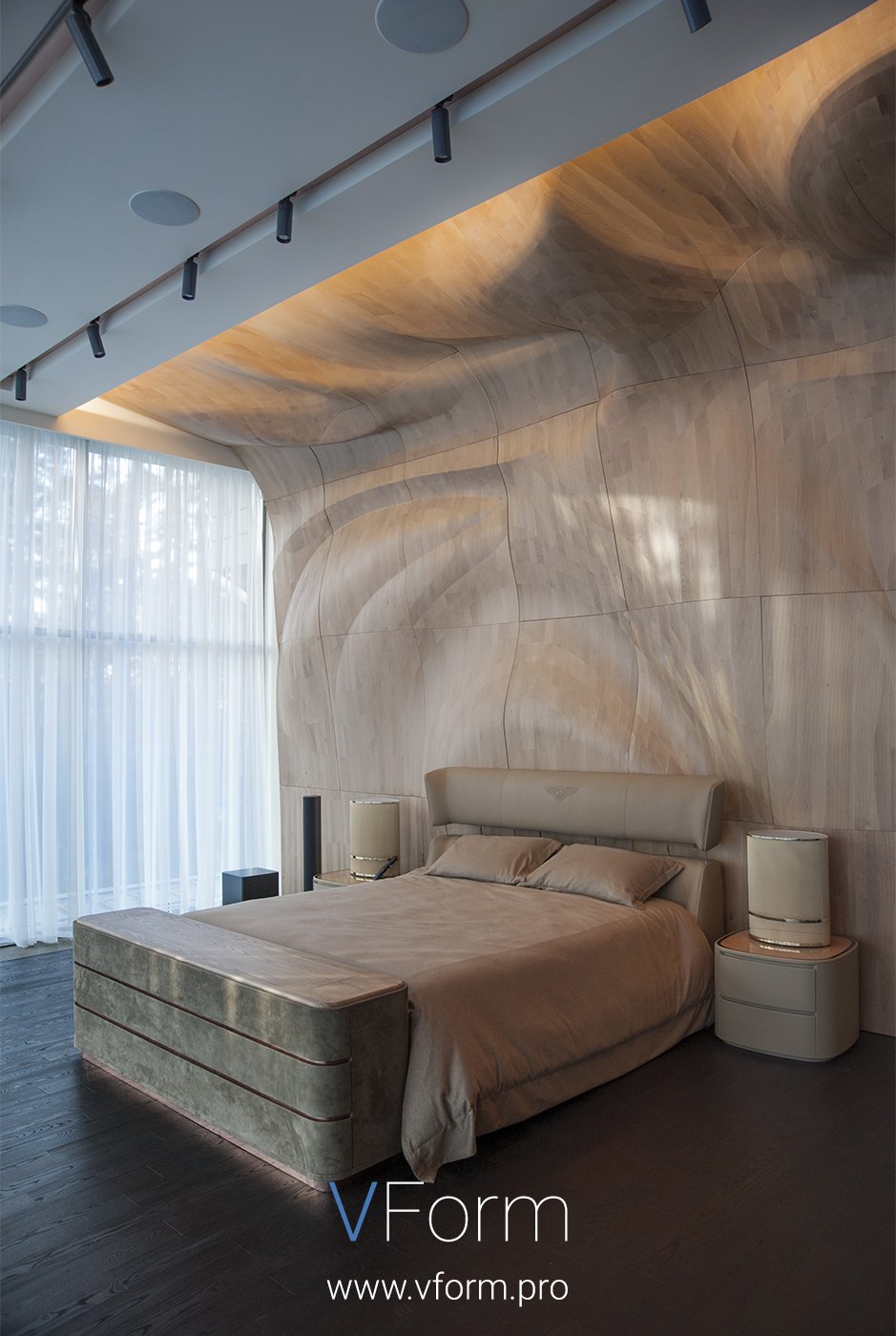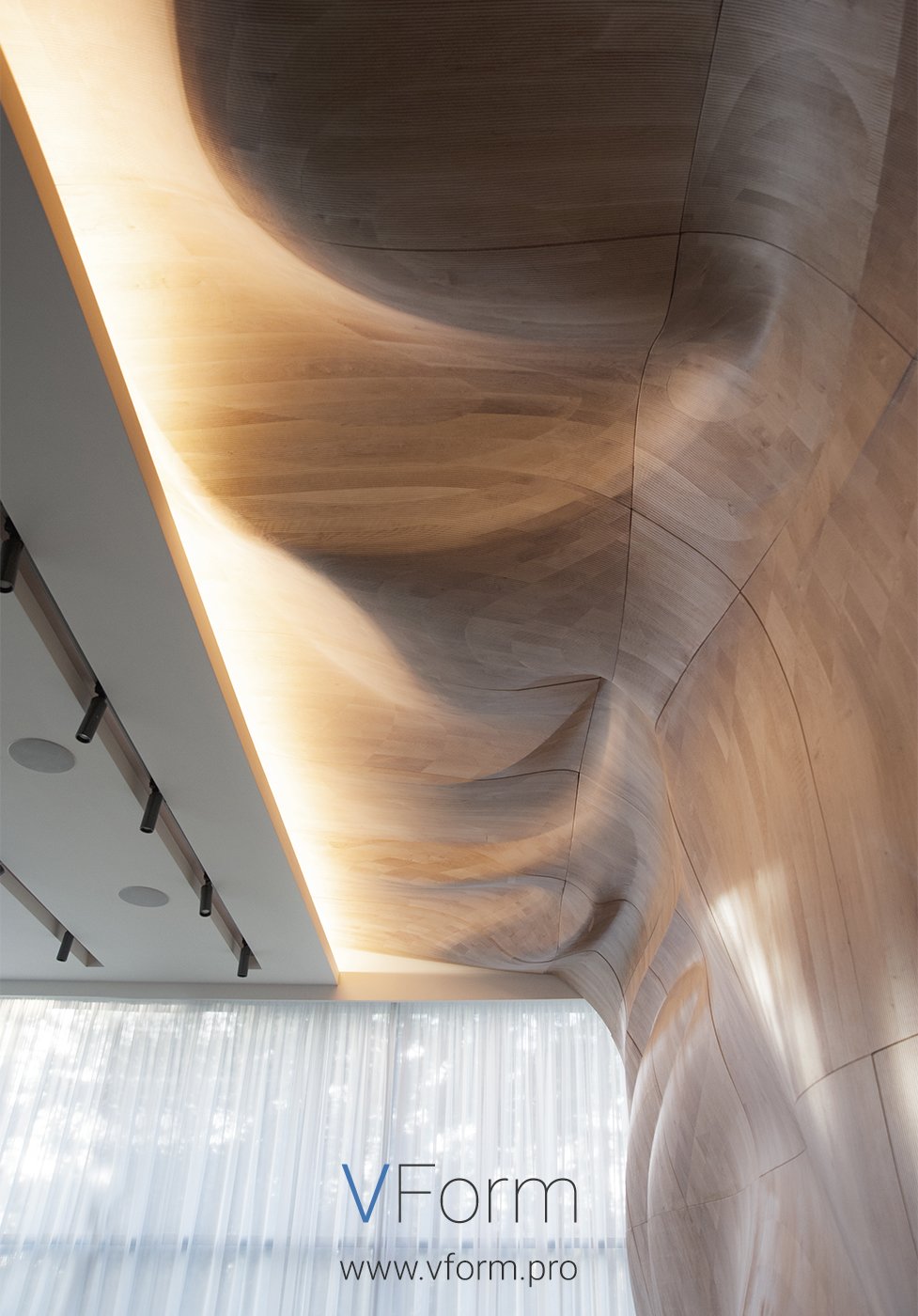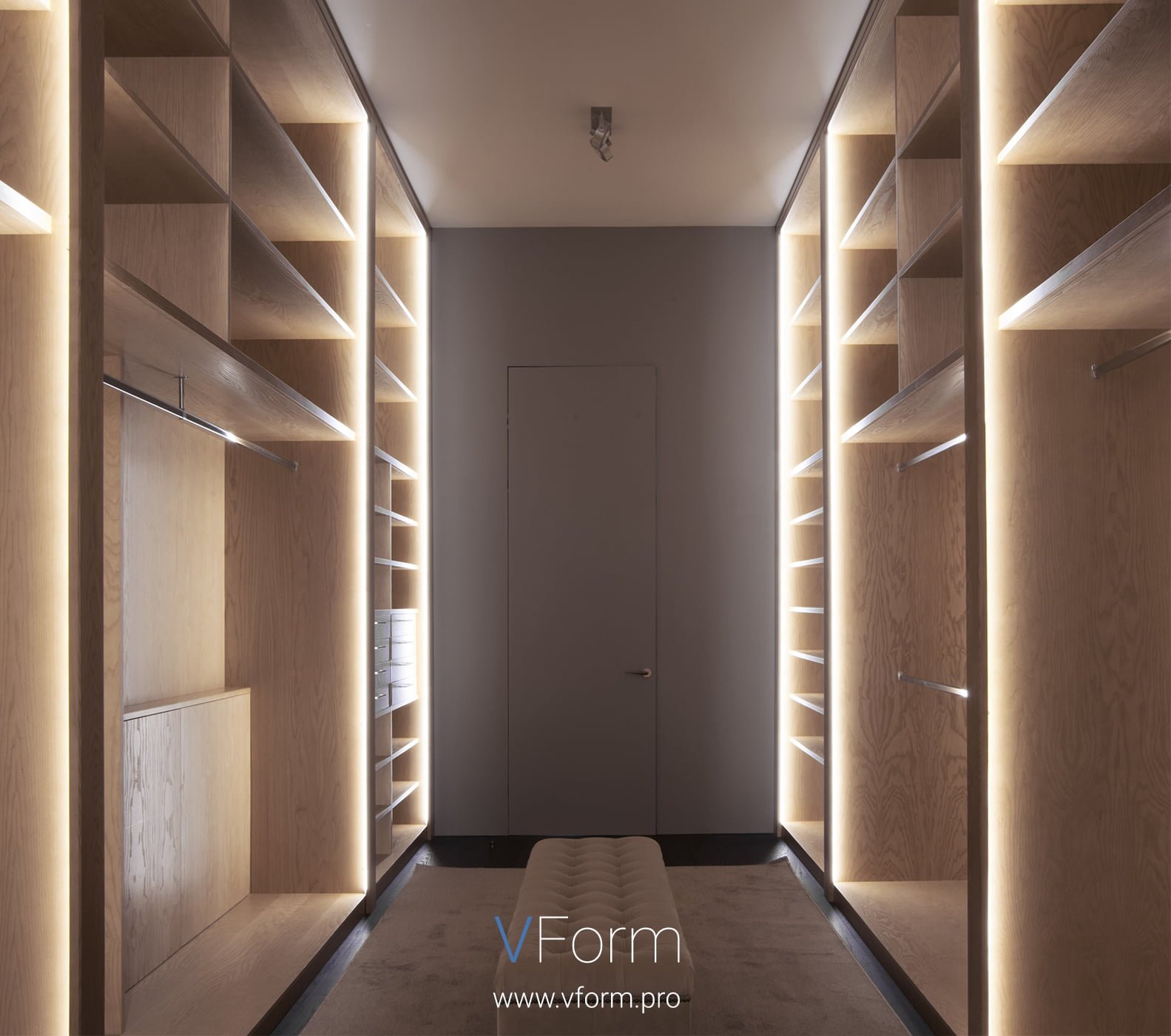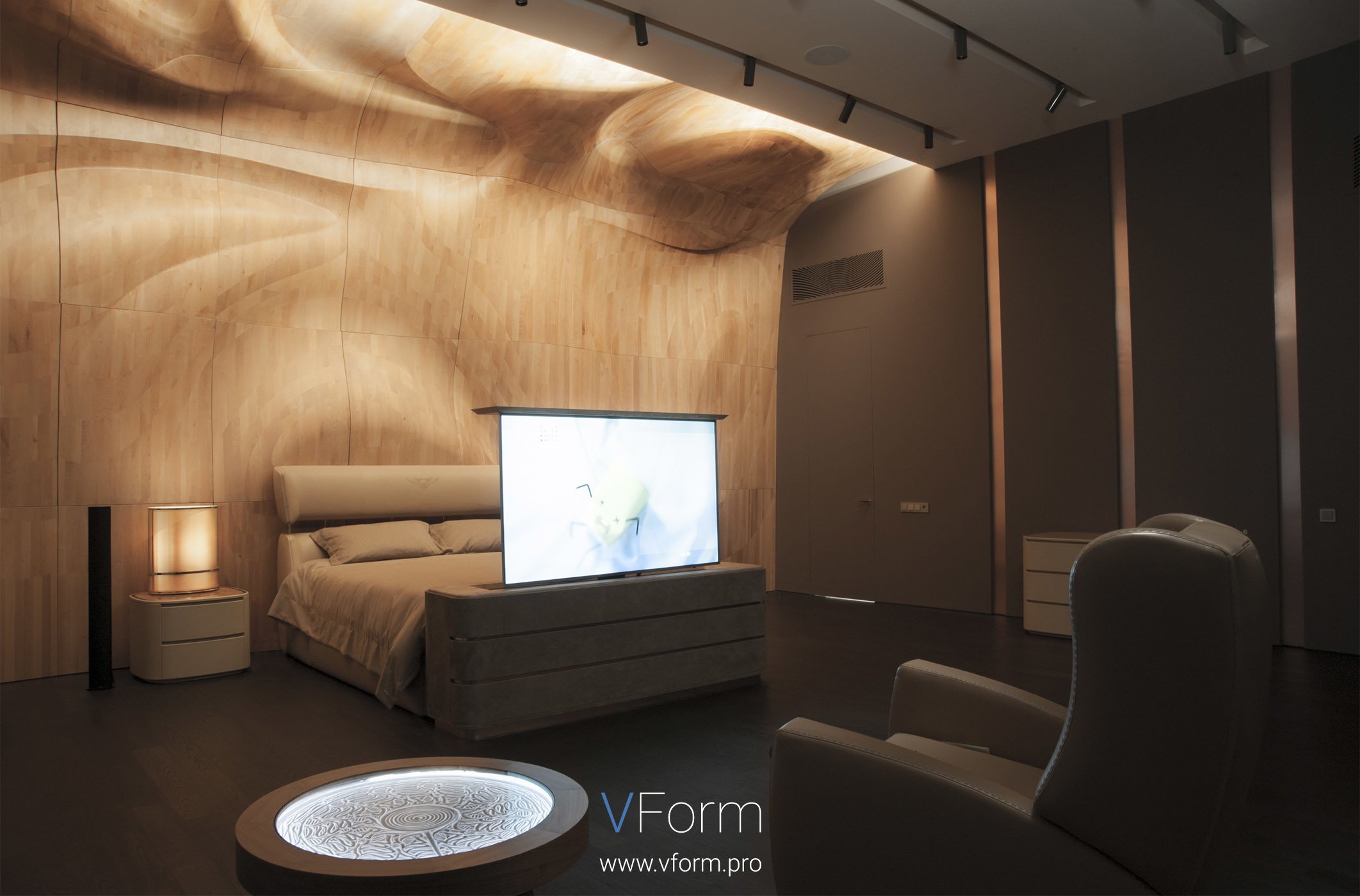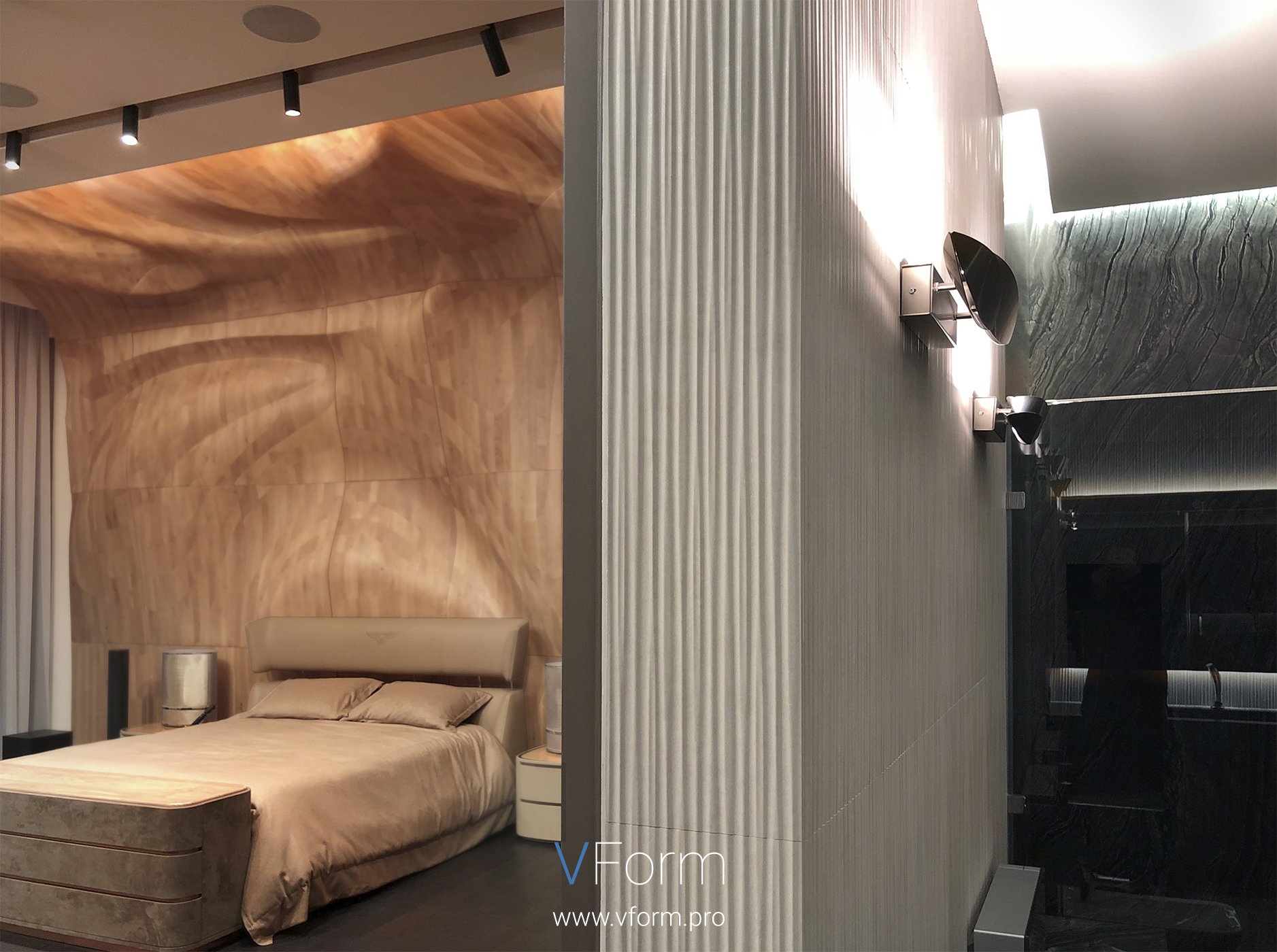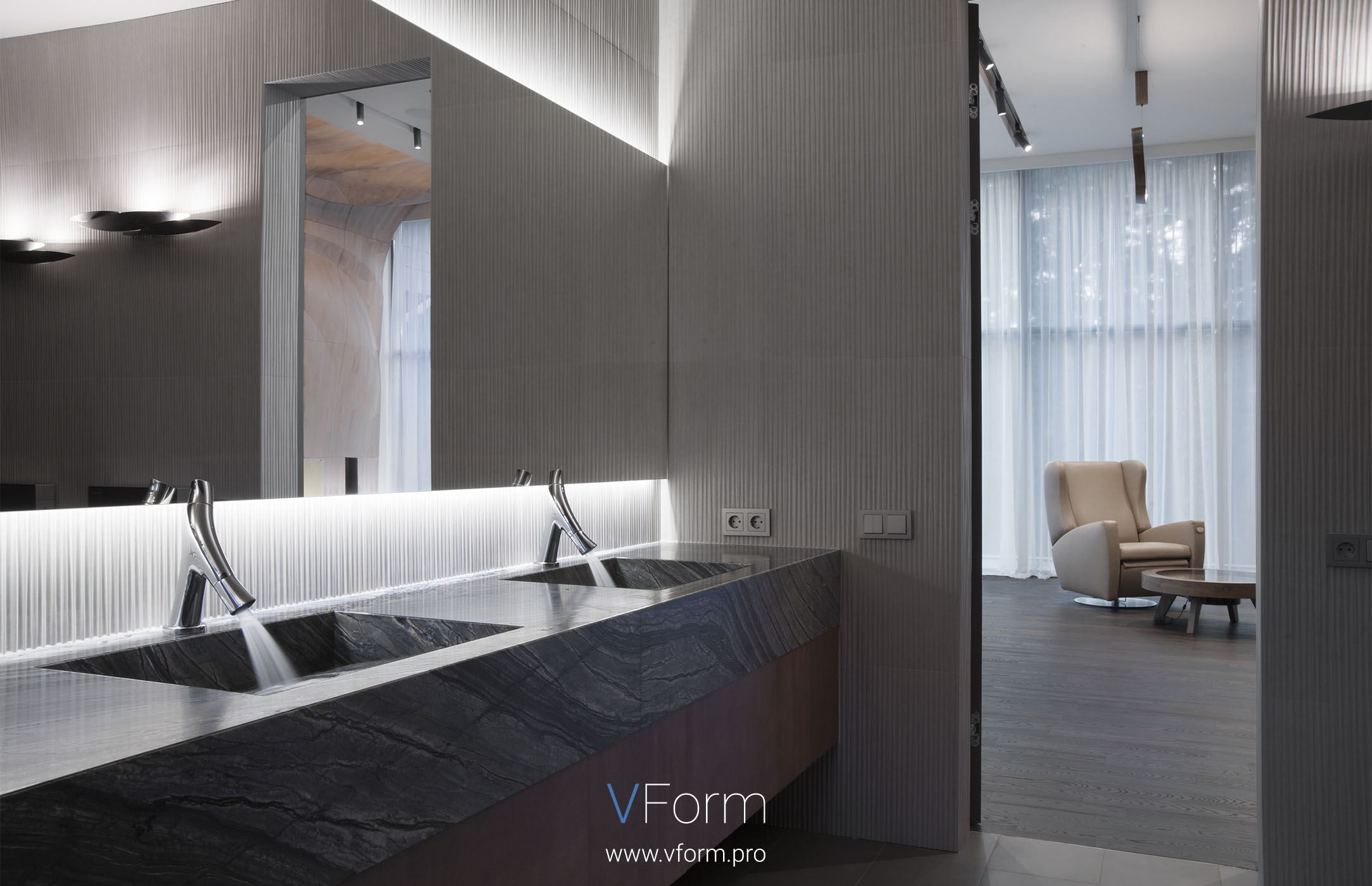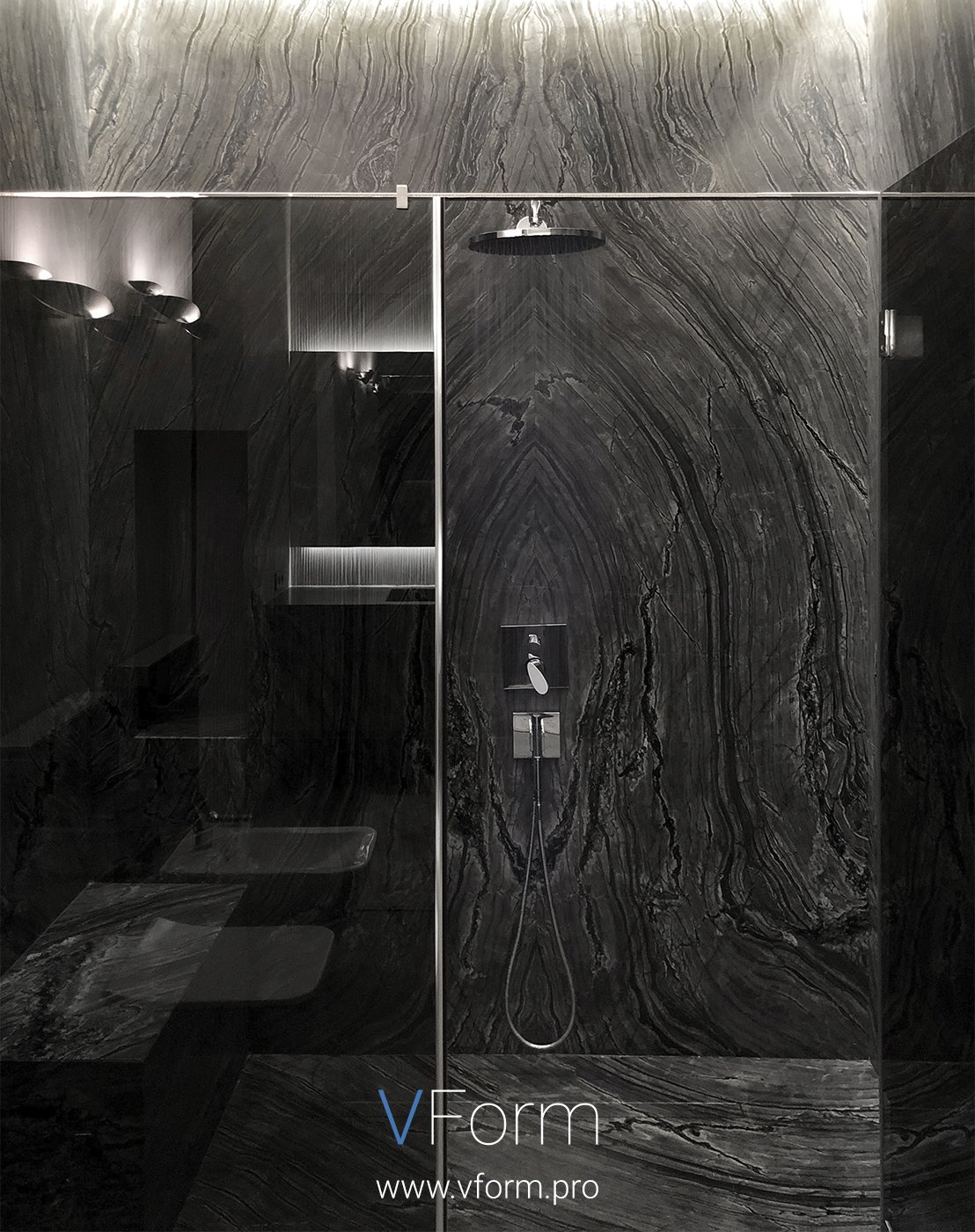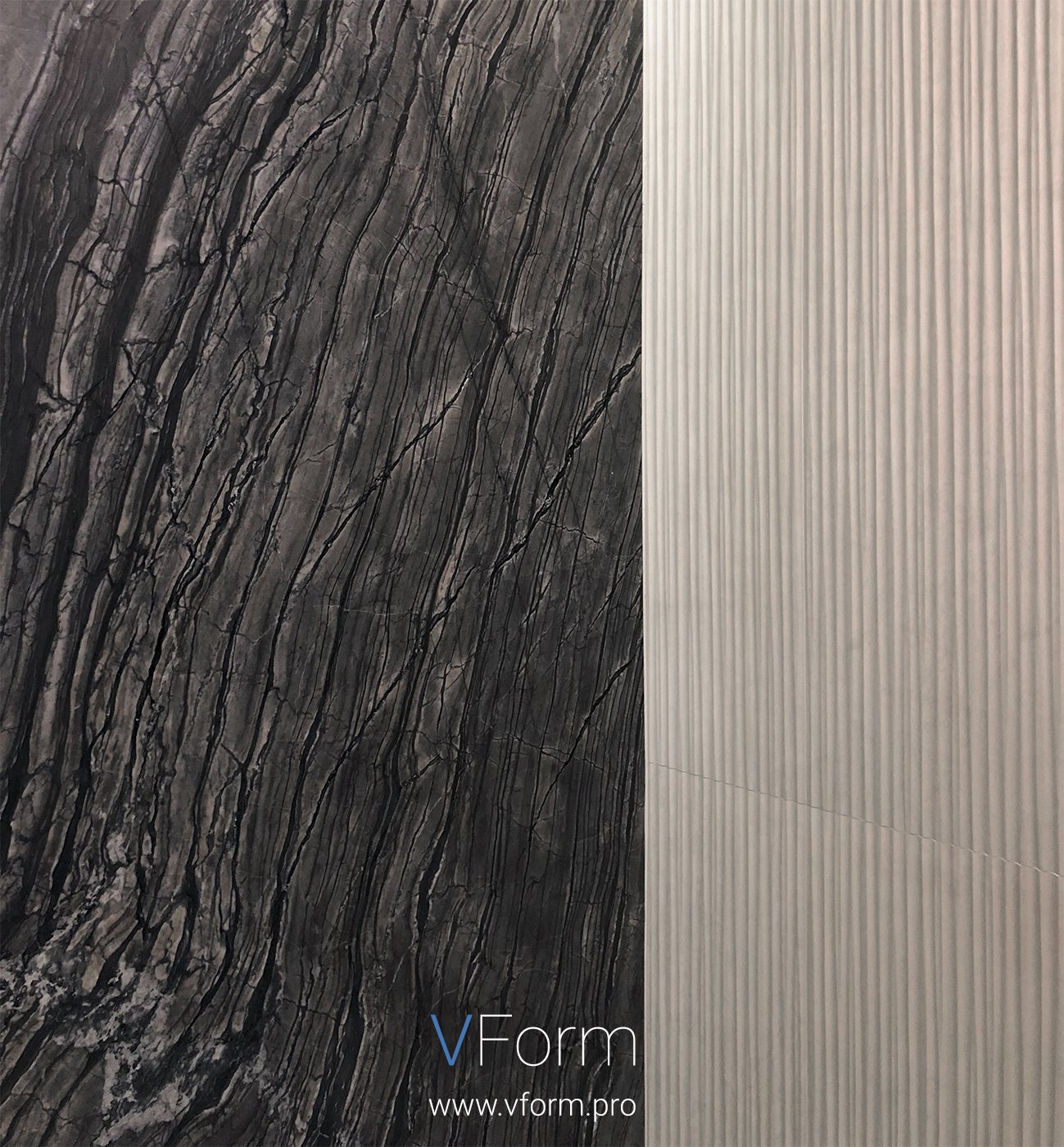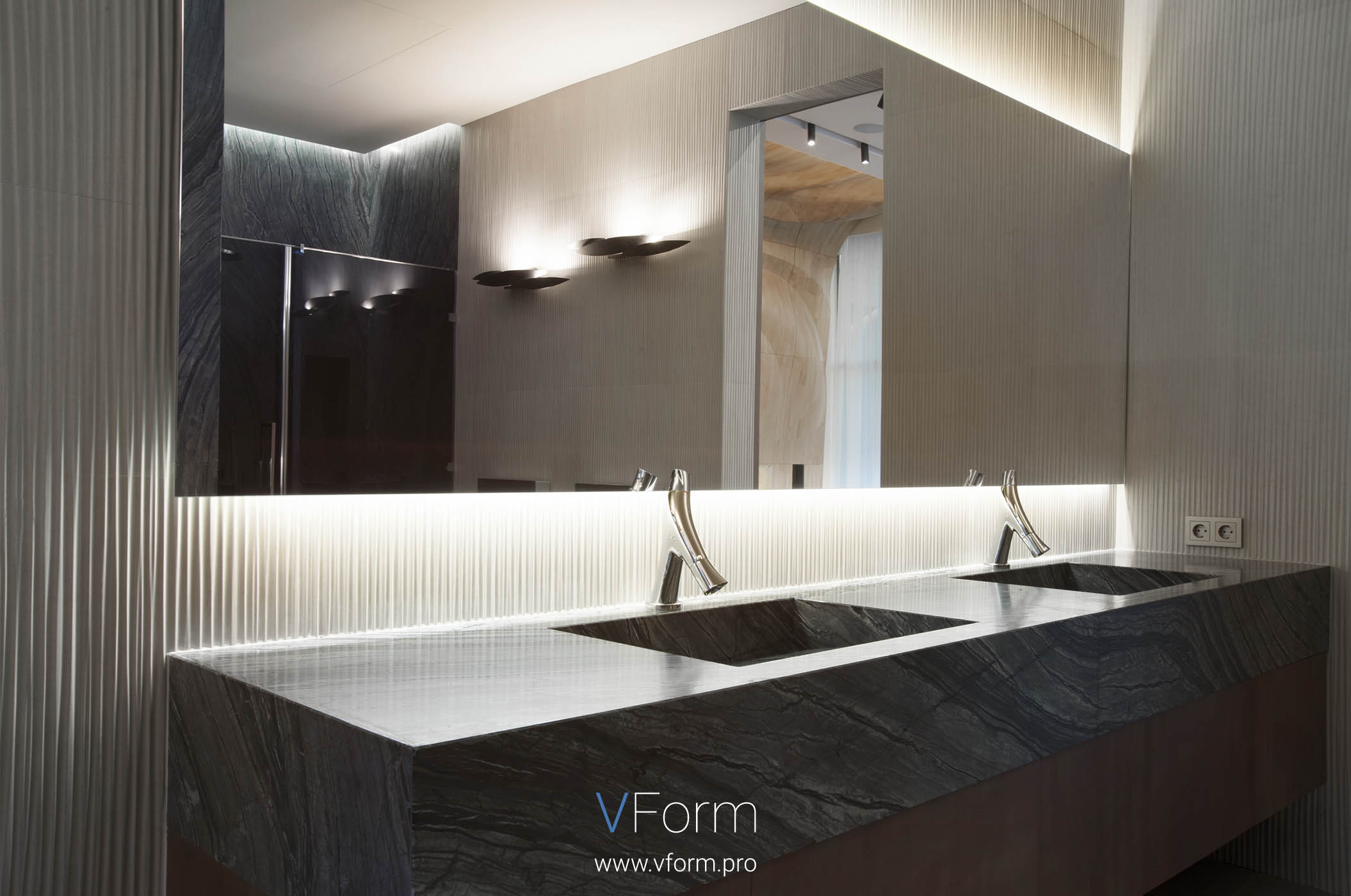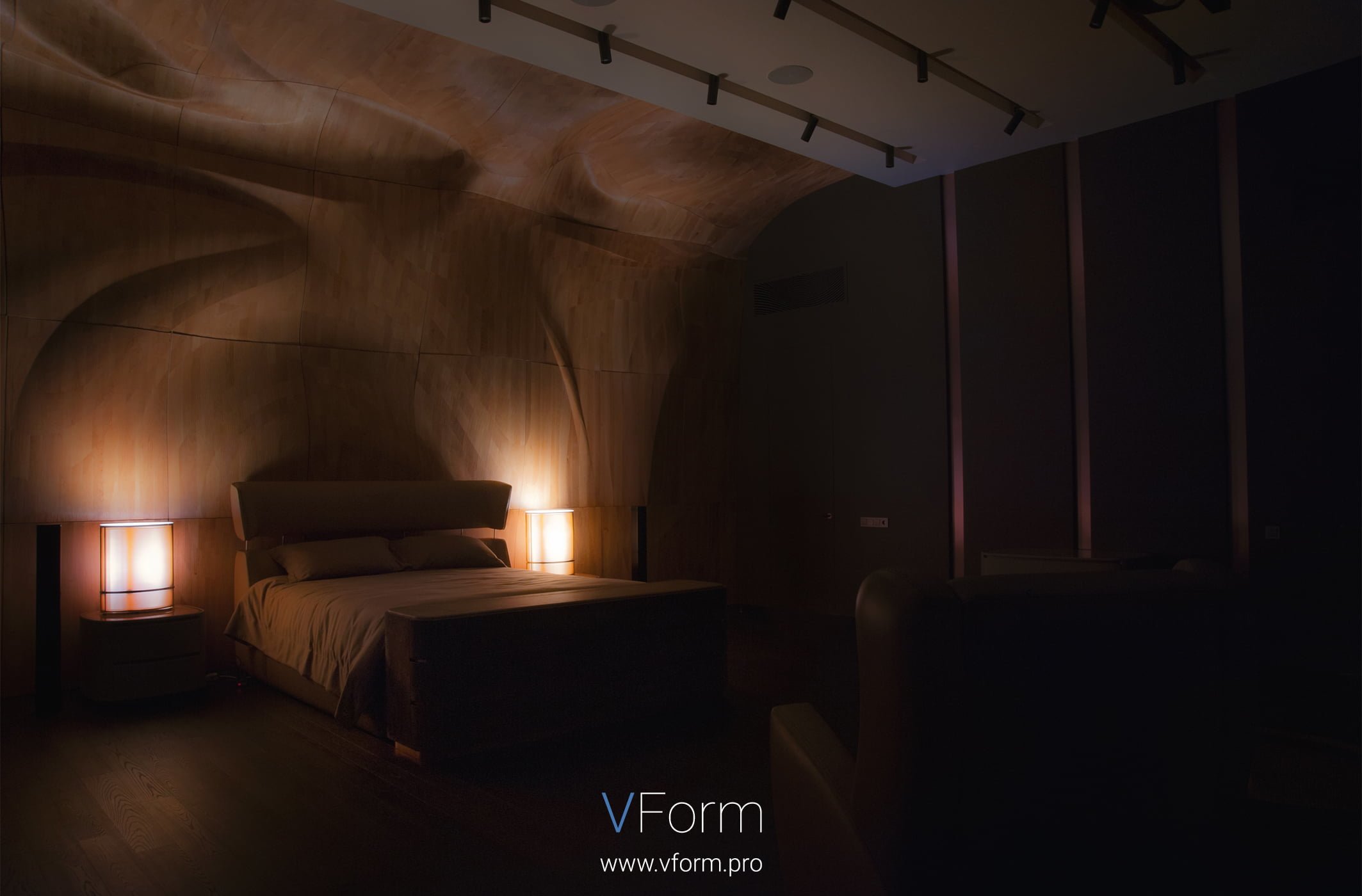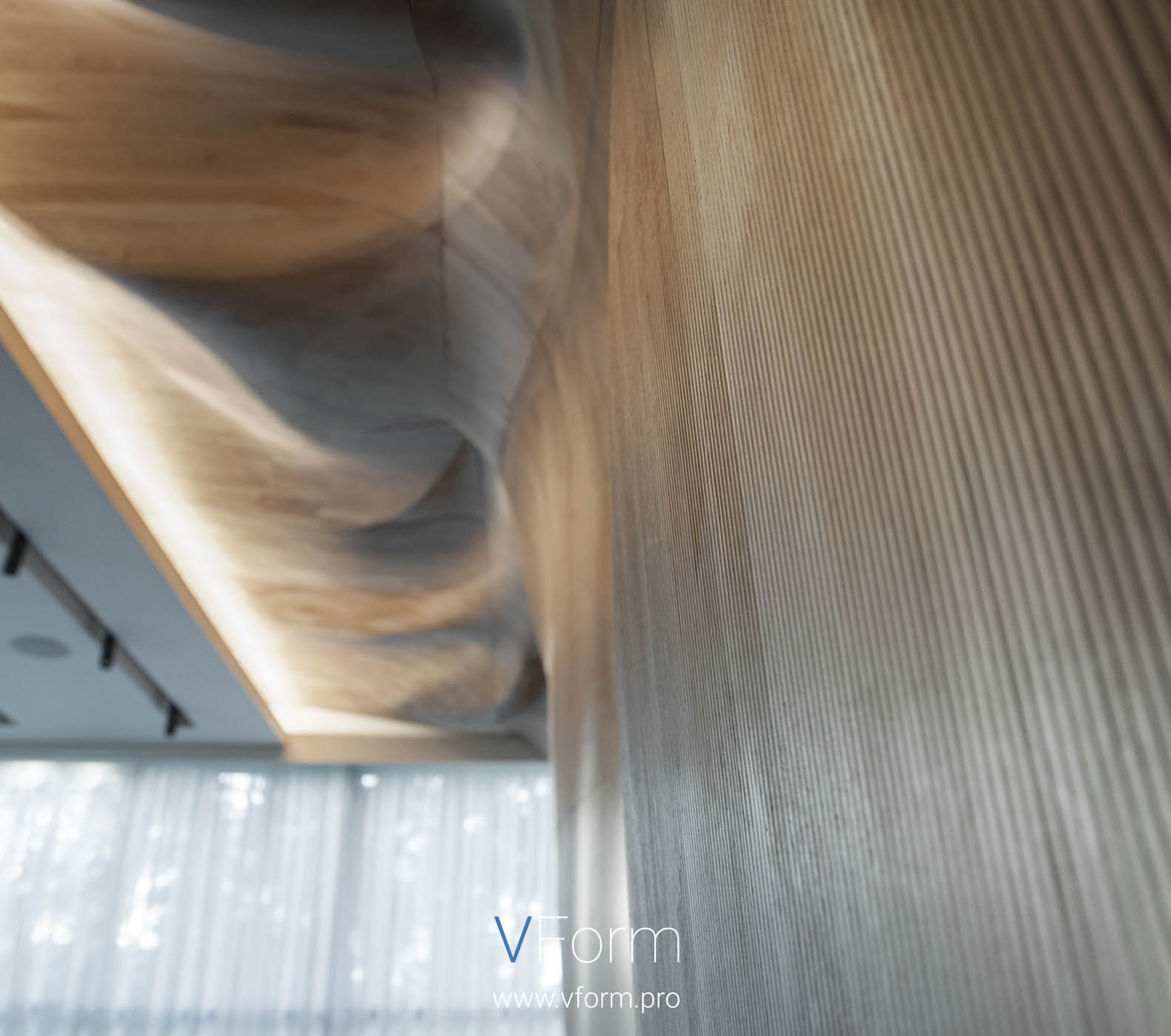 Dune
Place:
Russia, Moscow region
The project of reconstruction of the master bedroom area in luxury mansion demanded a special author's approach to its design.
The main feature of the bedroom is a wooden installation. The size of the installation: width 7 meters, height 4 meters, the size of the ceiling part 7 by 1.7 meters. The depth difference of heights on the plane is up to 40 cm.
Not ordinary is not only the appearance of the panel, but also the method of its manufacture. For the manufacturing of panels used digital fabrication methods, for the first time in Russia, milling of large-sized solid wood using a robotic arm.
Premium quality materials were used in the decoration of the premises: natural stone slabs, copper panels, heat-treated wood.
The selection of color solutions, processing methods, location and design of lighting equipment, made it possible to express the wooden panel's texture with natural and artificial lighting especially expressively.
Each element of the interior is designed and selected with special care and attention to detail.