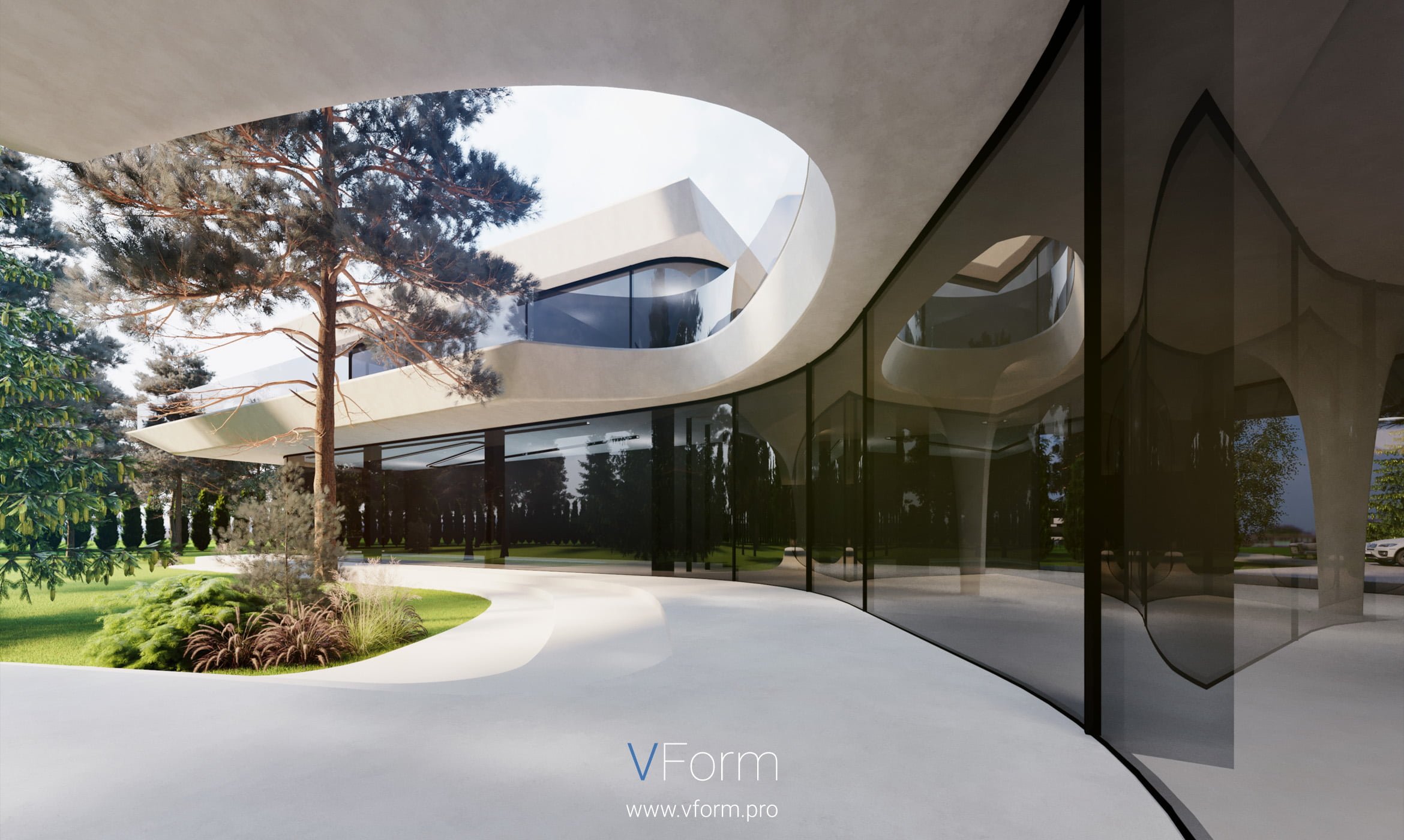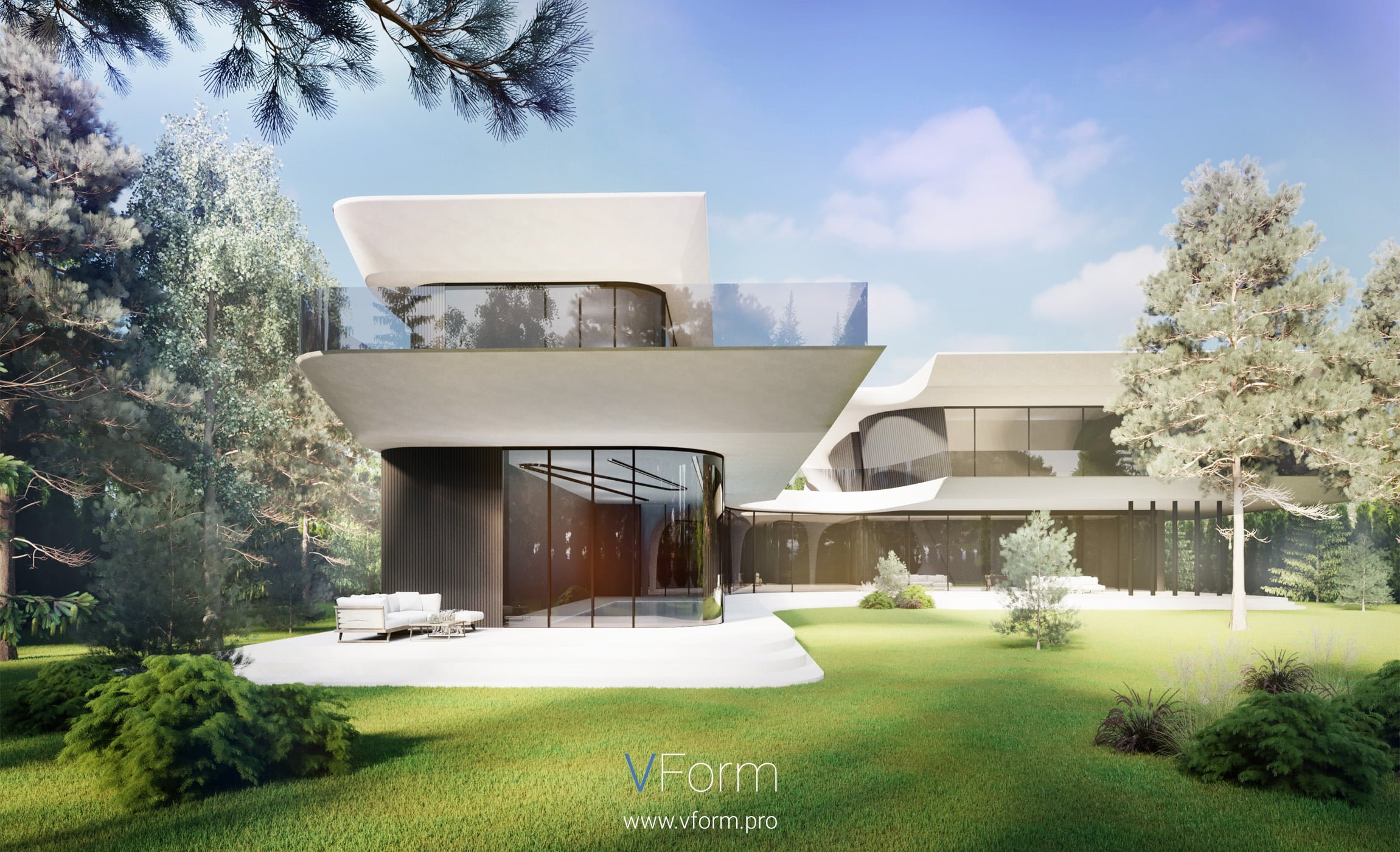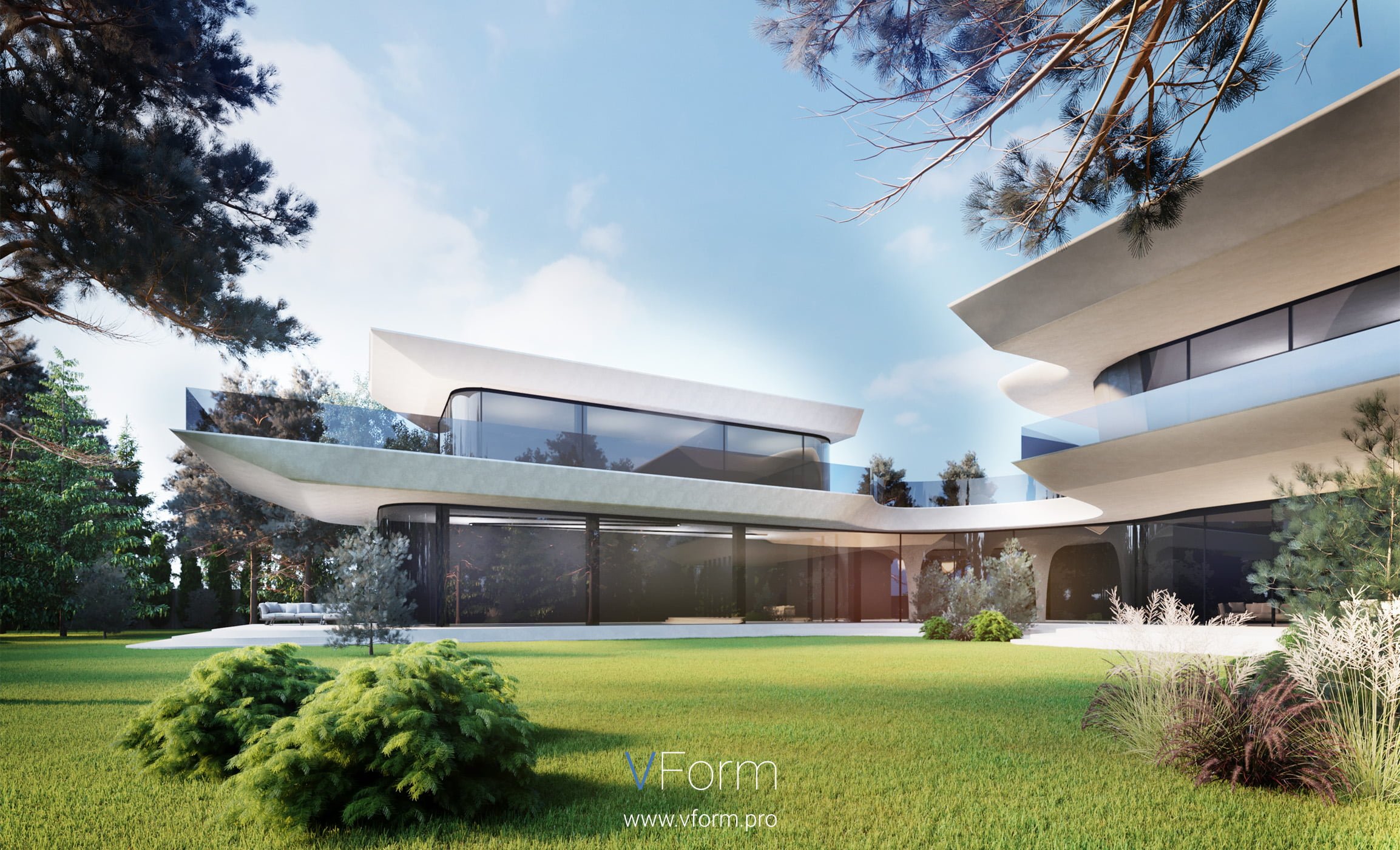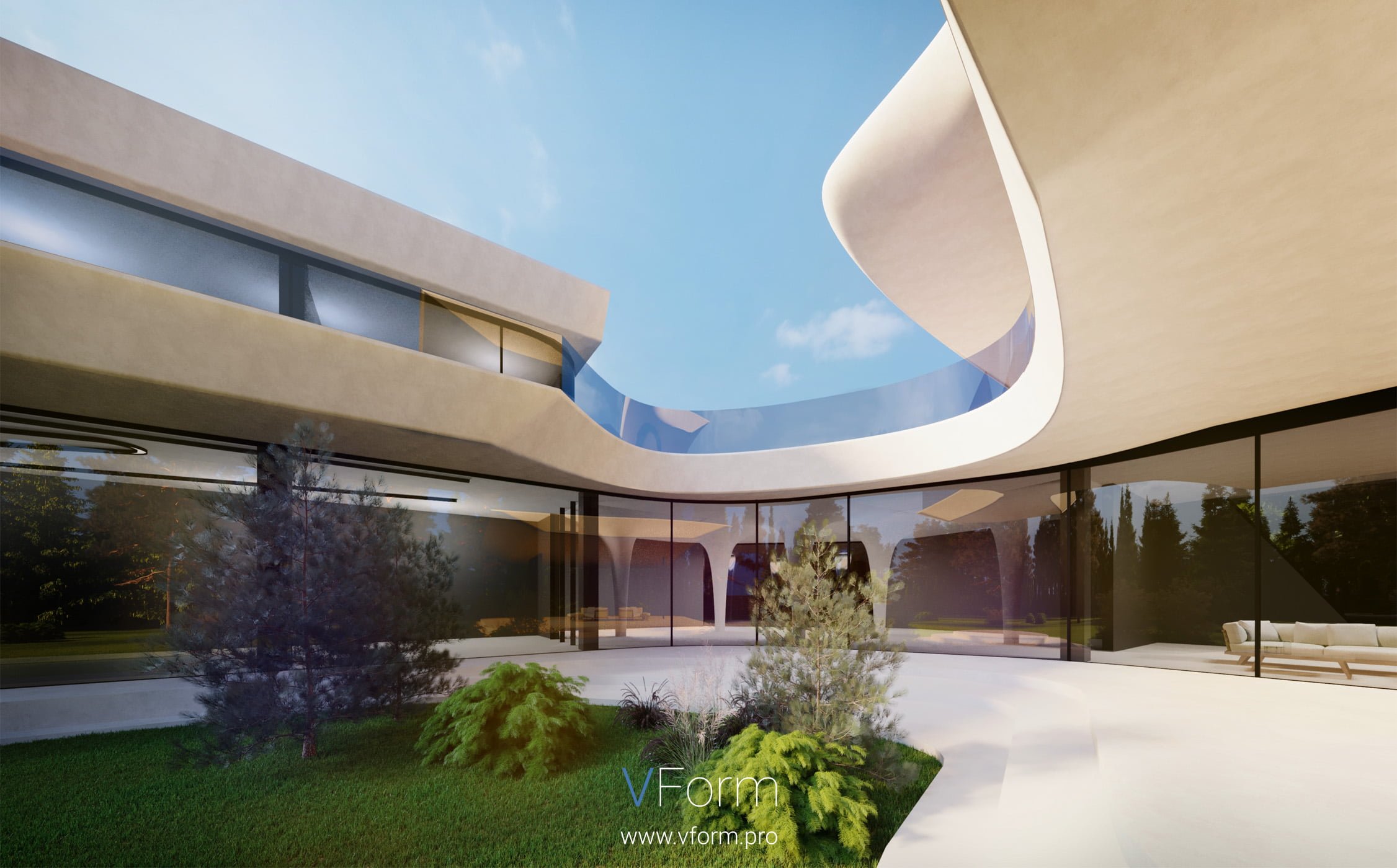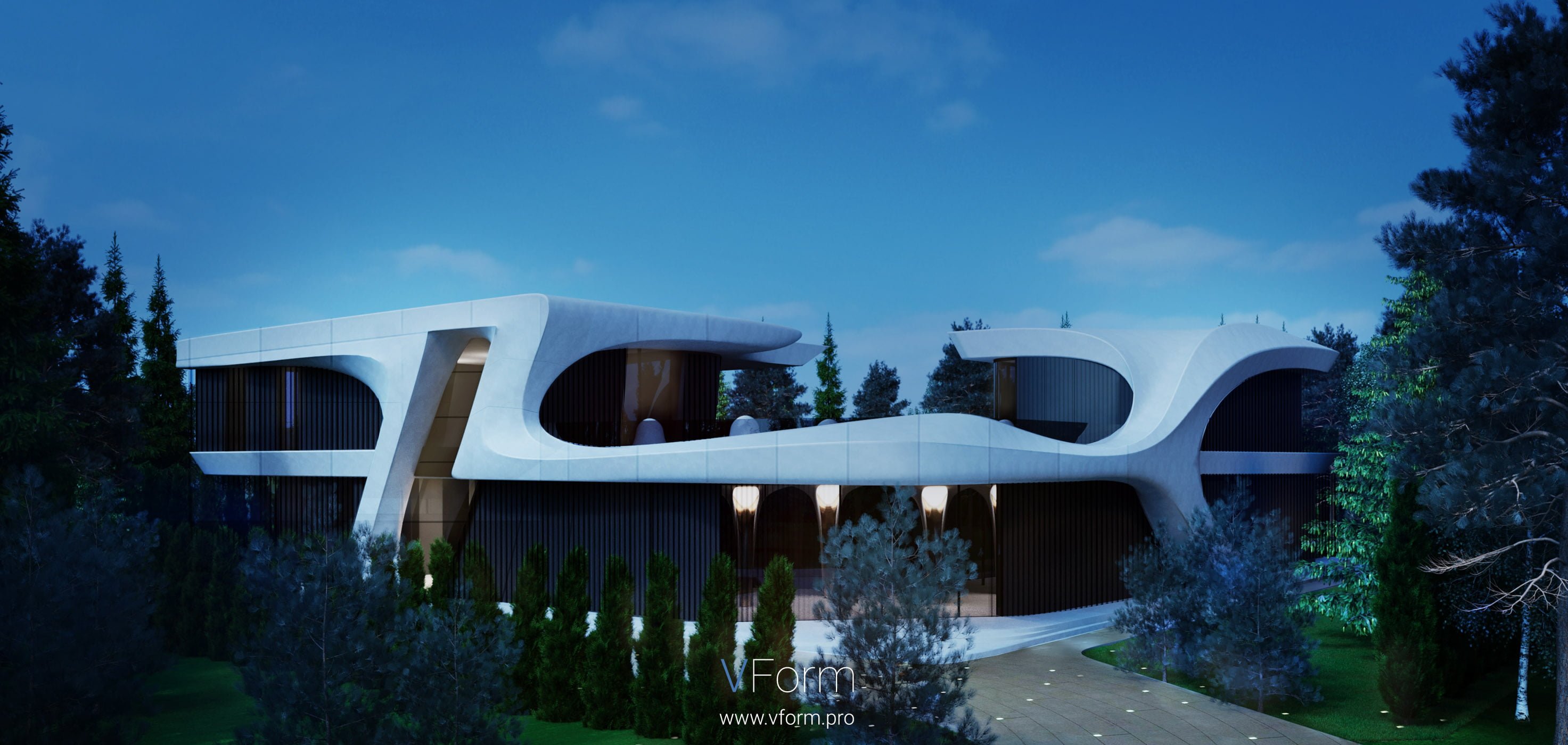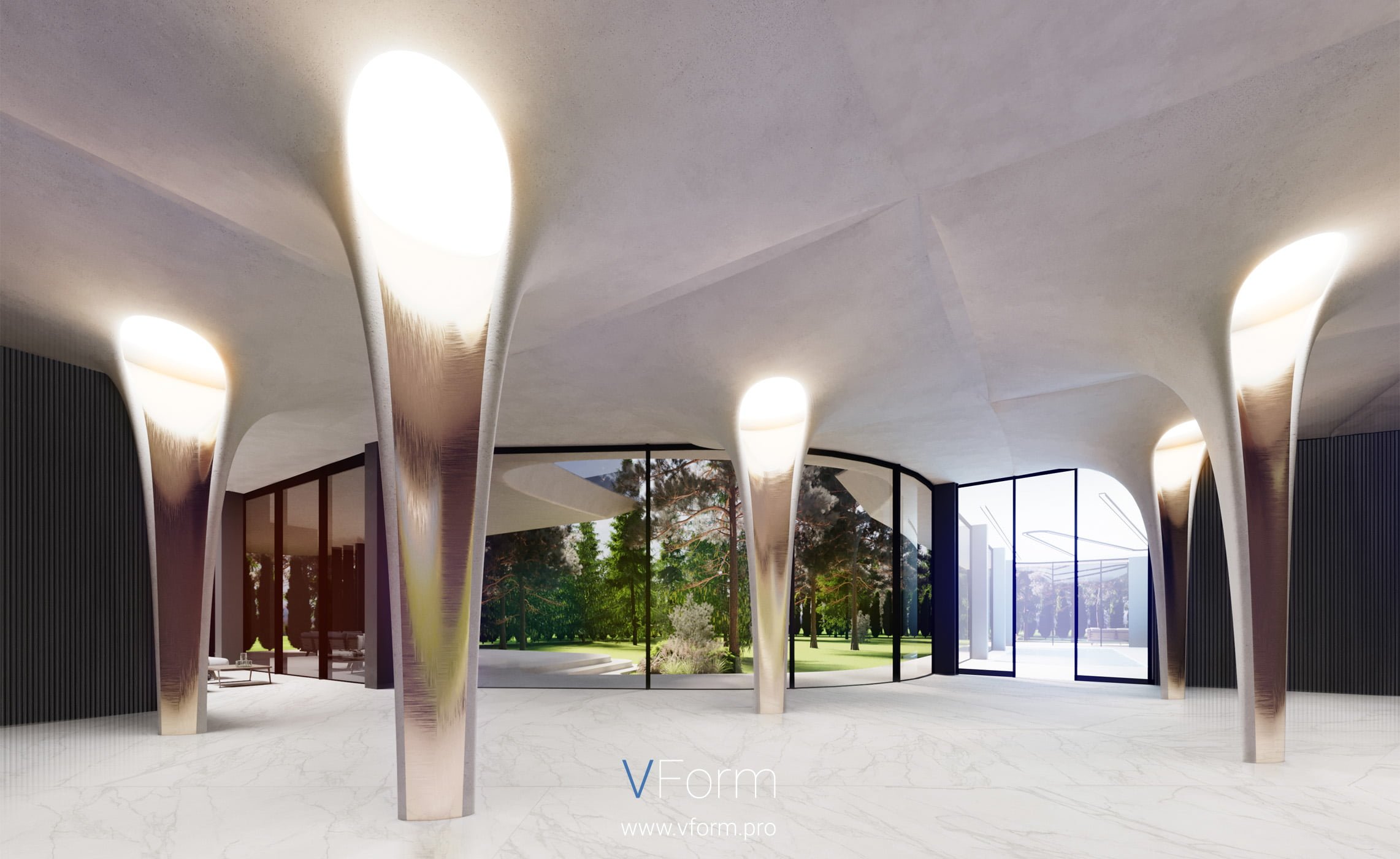 Flowing House
Place:
Moscow region, Russia
Details:
Area of the house 750 m2.
Flowing House is an author's style luxury mansion on Rublyovo-Uspenskoye Highway. In this project, the futuristic design allows you to achieve the unity of the functional component of the house and the environment. The curvilinear form allows you to create optimal characteristics of light, to reveal the key premises of the house on the specific points of the site as this geometry allows you to create the maximum level of privacy.
The use of parametric optimization tools, fiber cement UHPC and digital fabrication methods allows to create a unique space and stay within budget.