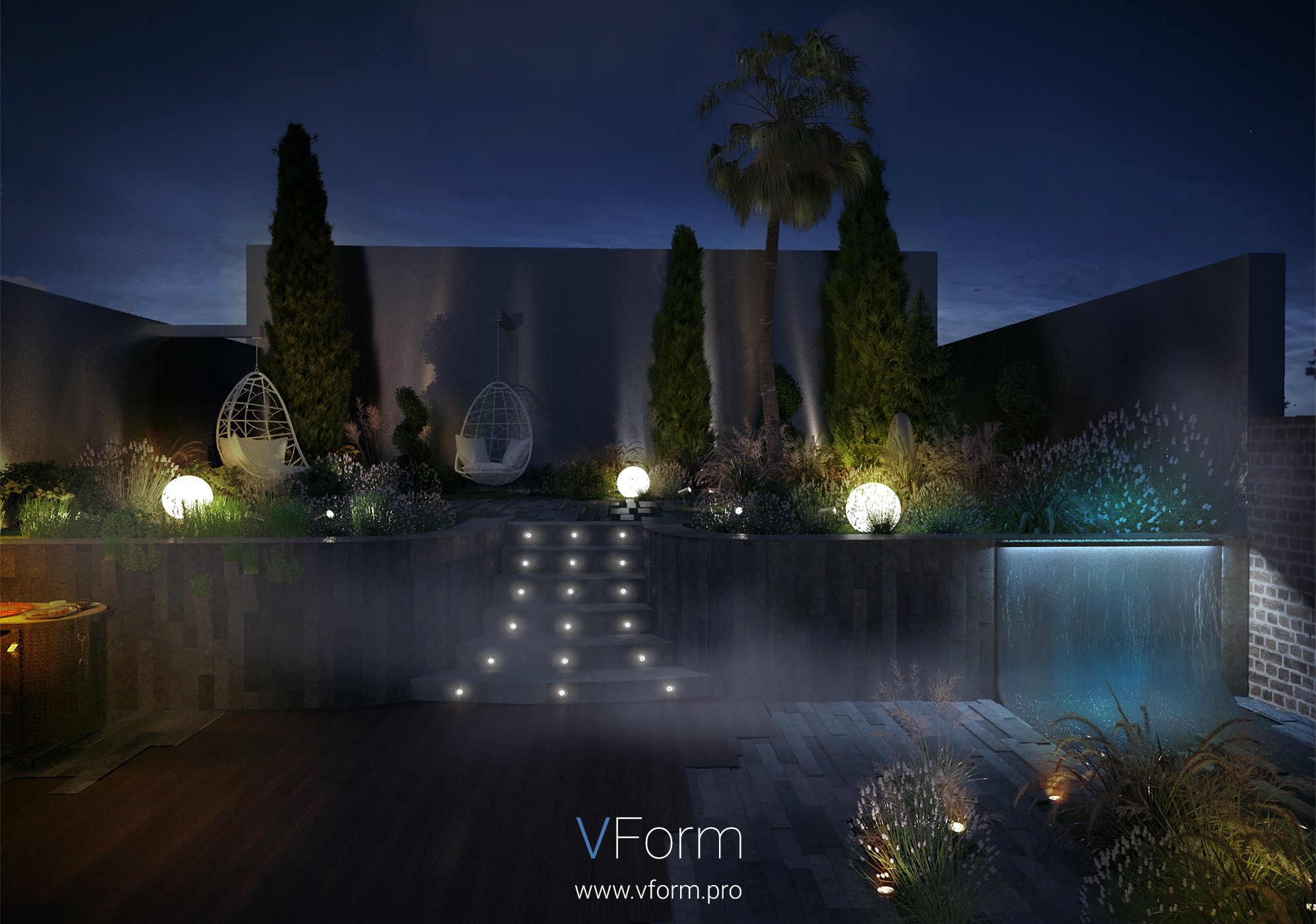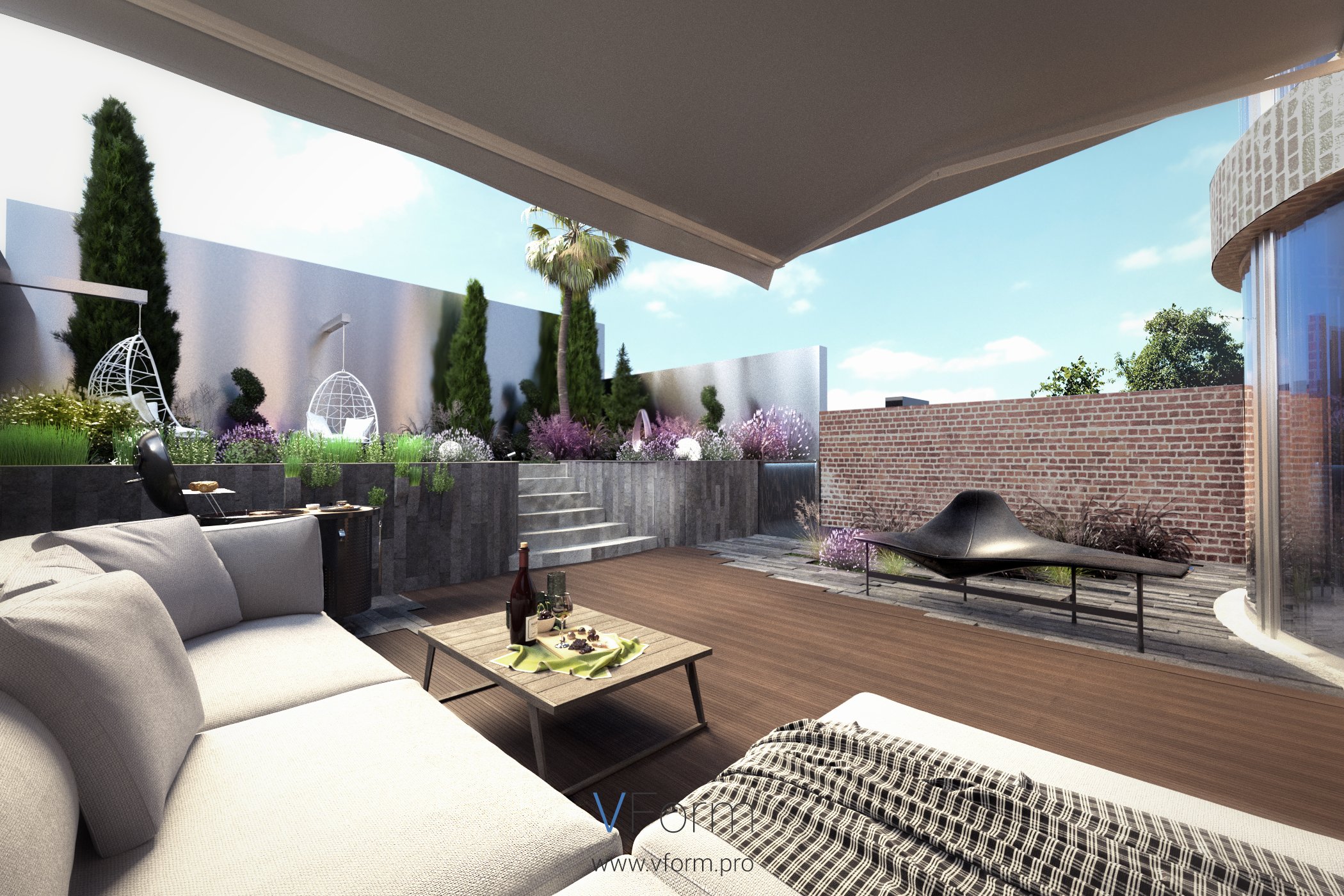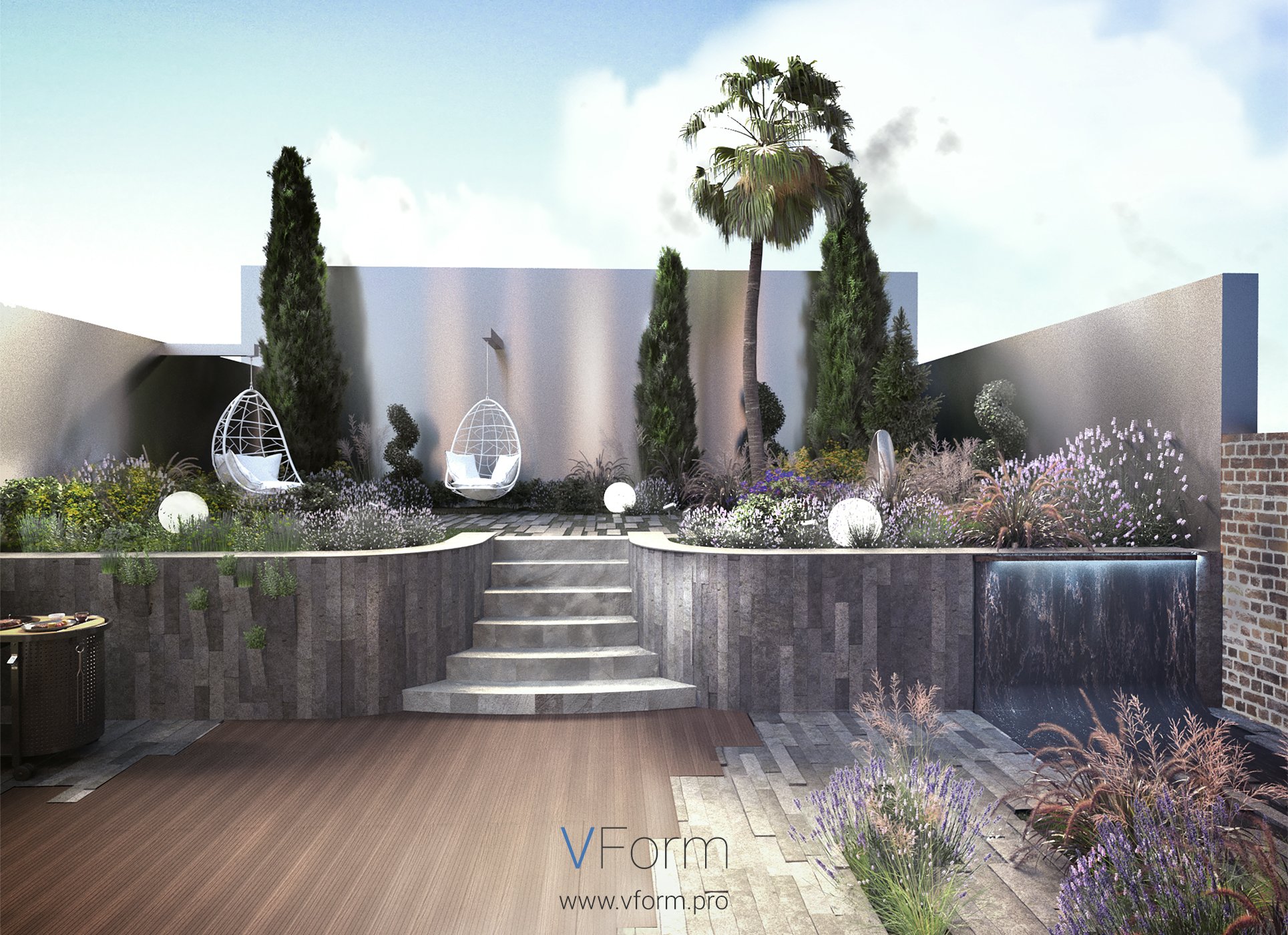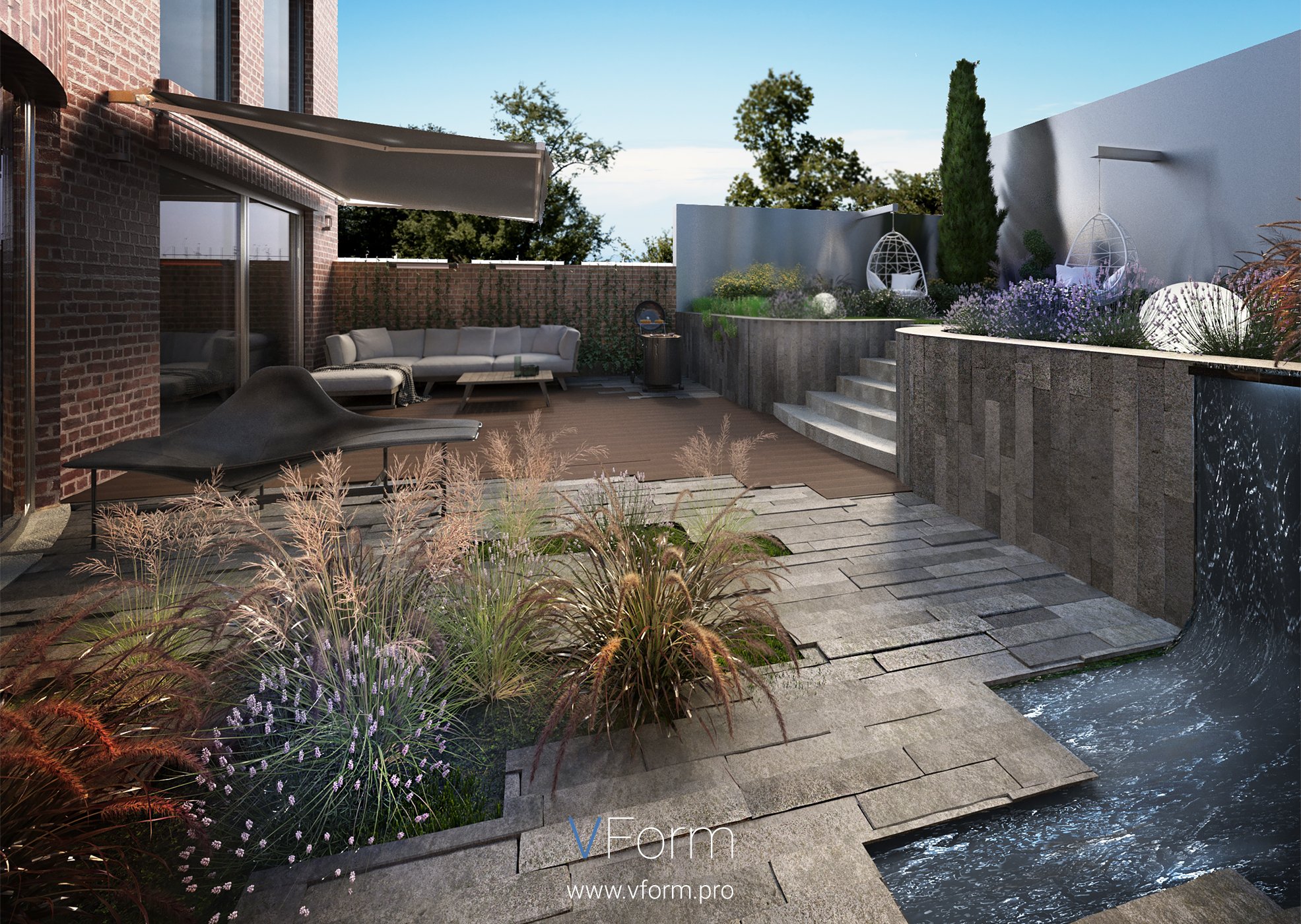 Garden
The layout comprises 3 main zones, indicated by different types of paving.
The first zone is a patio area, provided with all the necessary furniture and equipment for relaxation and events. In case of either rain or intense sun, awnings can be used, remaining folded in case of comfortable weather. During cold periods, an infra-red heating system can be used. Near the barbecue area, placed a herb garden, herbs may be added to a dish, while cooking.
The second zone is a fountain zone that alludes to a running mountain creek. A stream with depth about 3-11 mm circulates on a sloped surface. The fountain system runs without sound of falling water. Fountain area surrounded by ornamental grasses.
The third zone is garden zone, due to the small scale of the garden, only compact trees are used. Another important criteria for trees is minimal shading area, to allow an appropriate insolation for plants on the lower level.
Walls are covered with semi-glossy stainless steel panels, in order, to create a feeling of a larger space (without mirror-like effect).