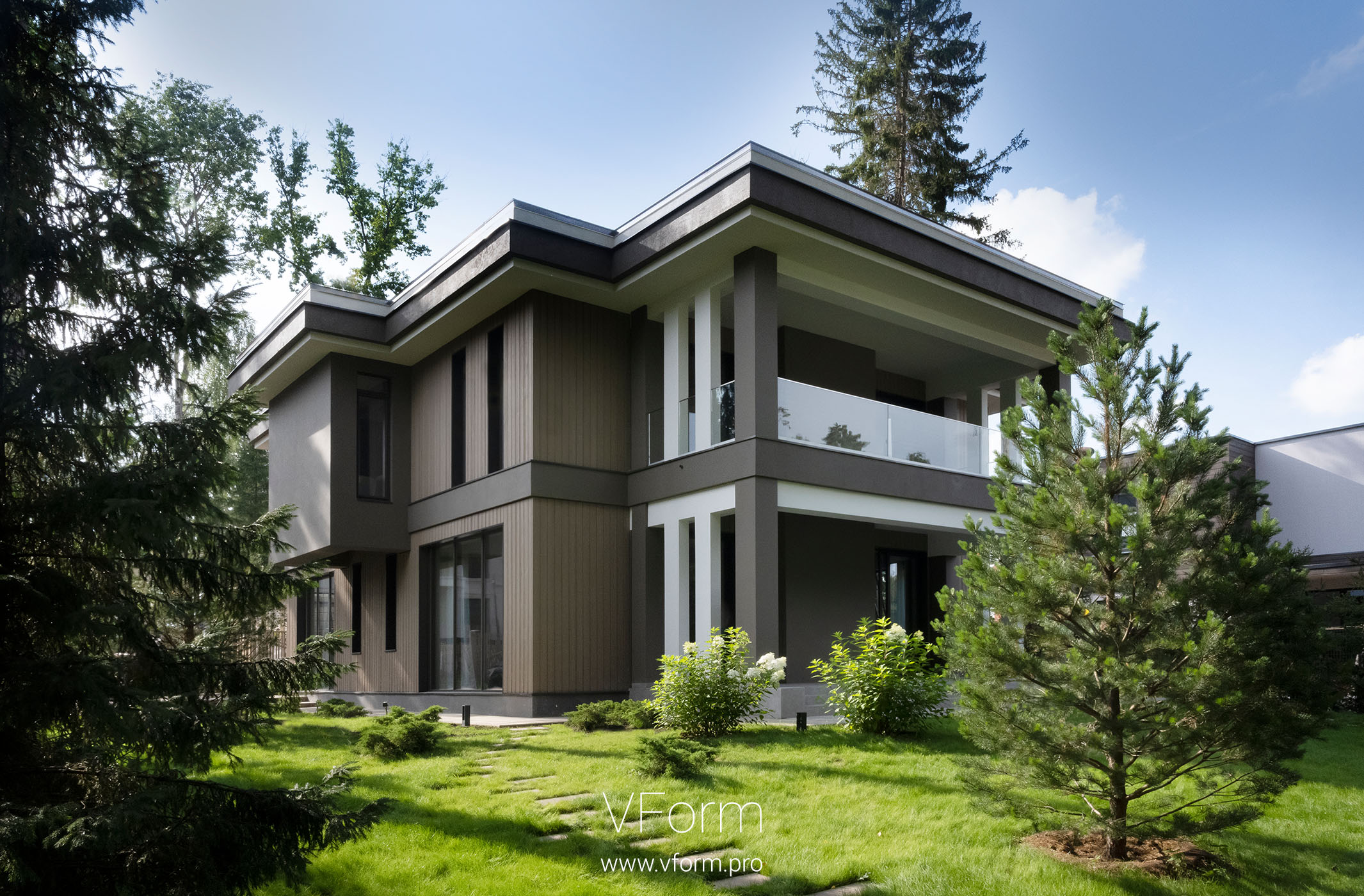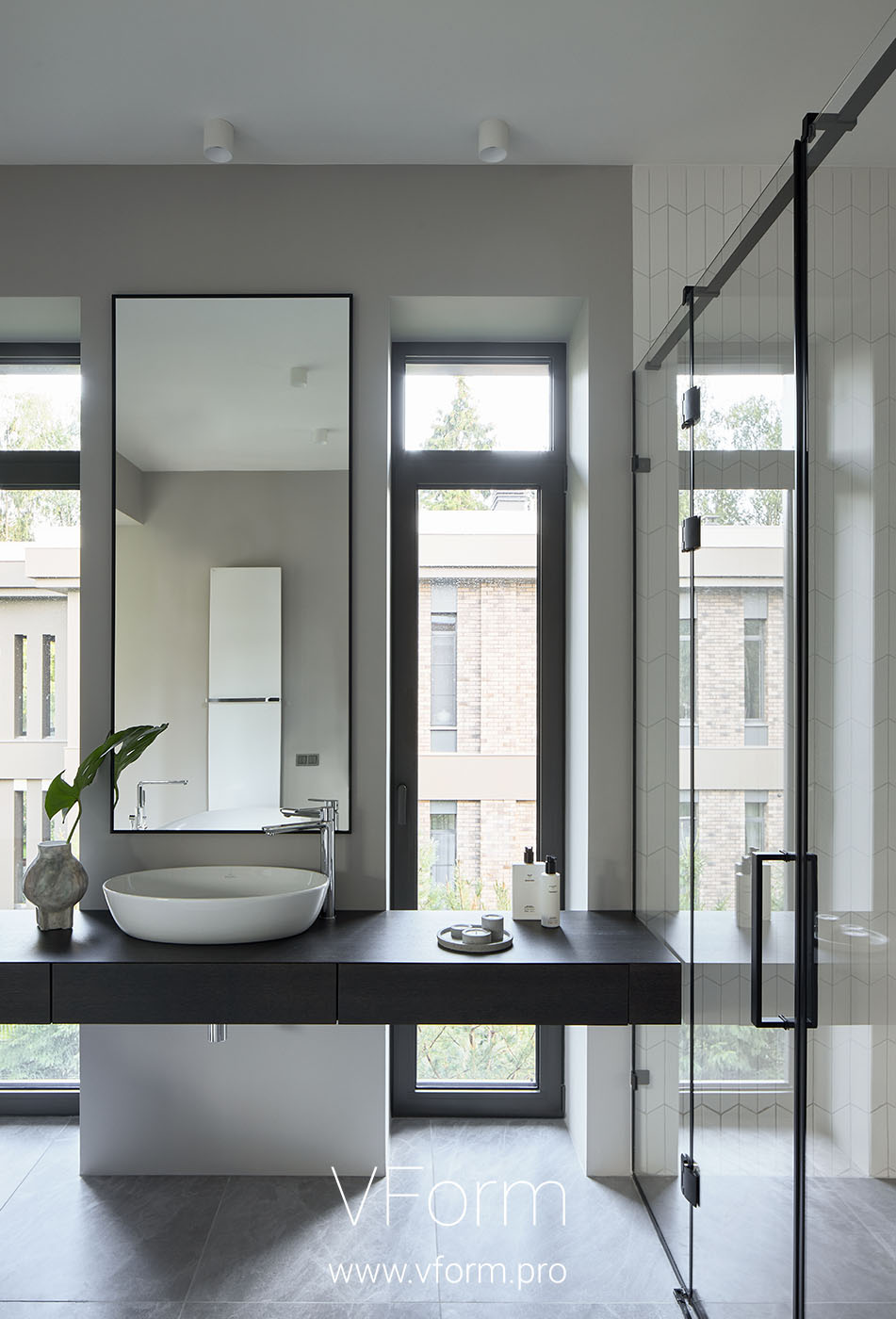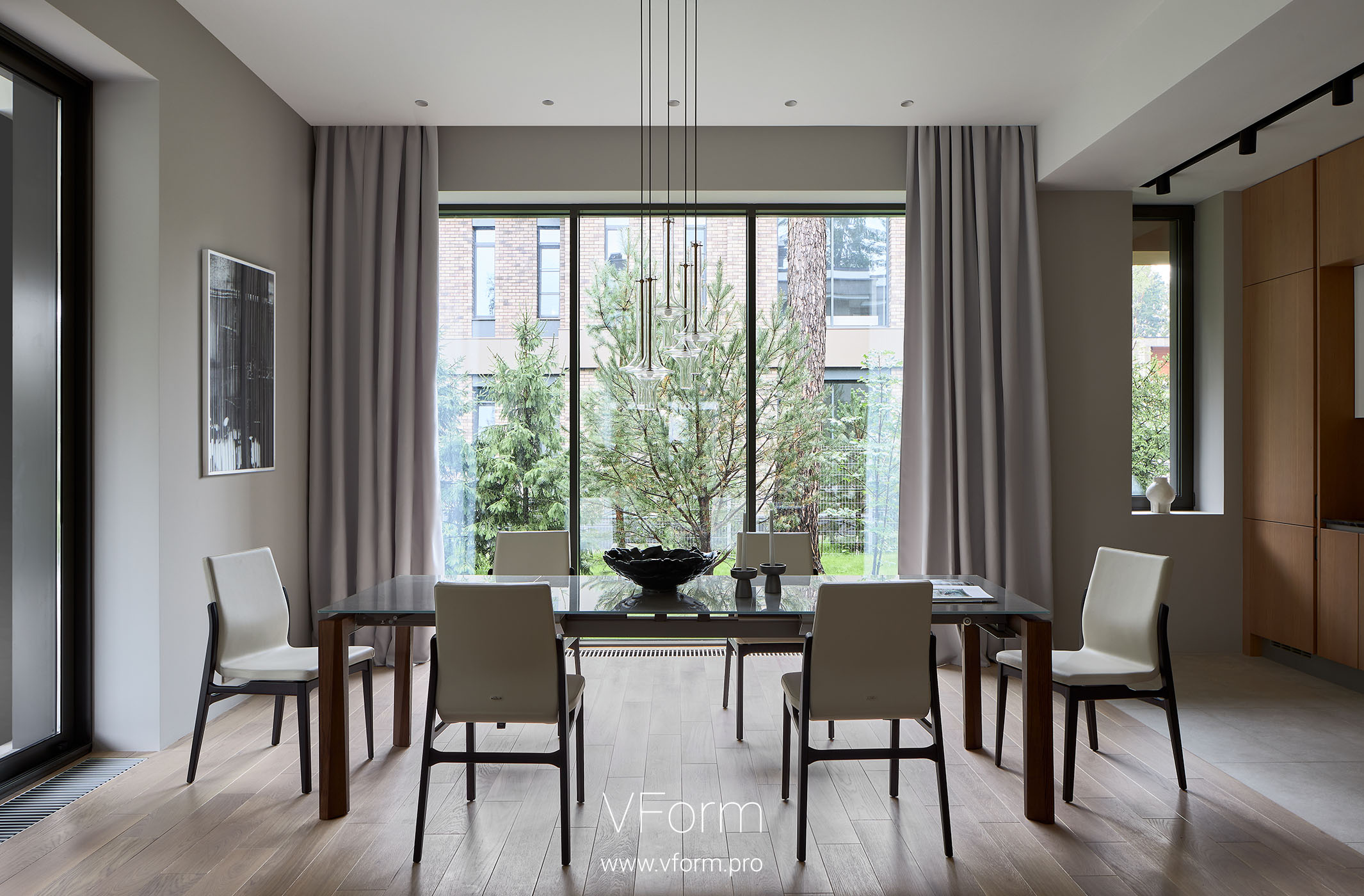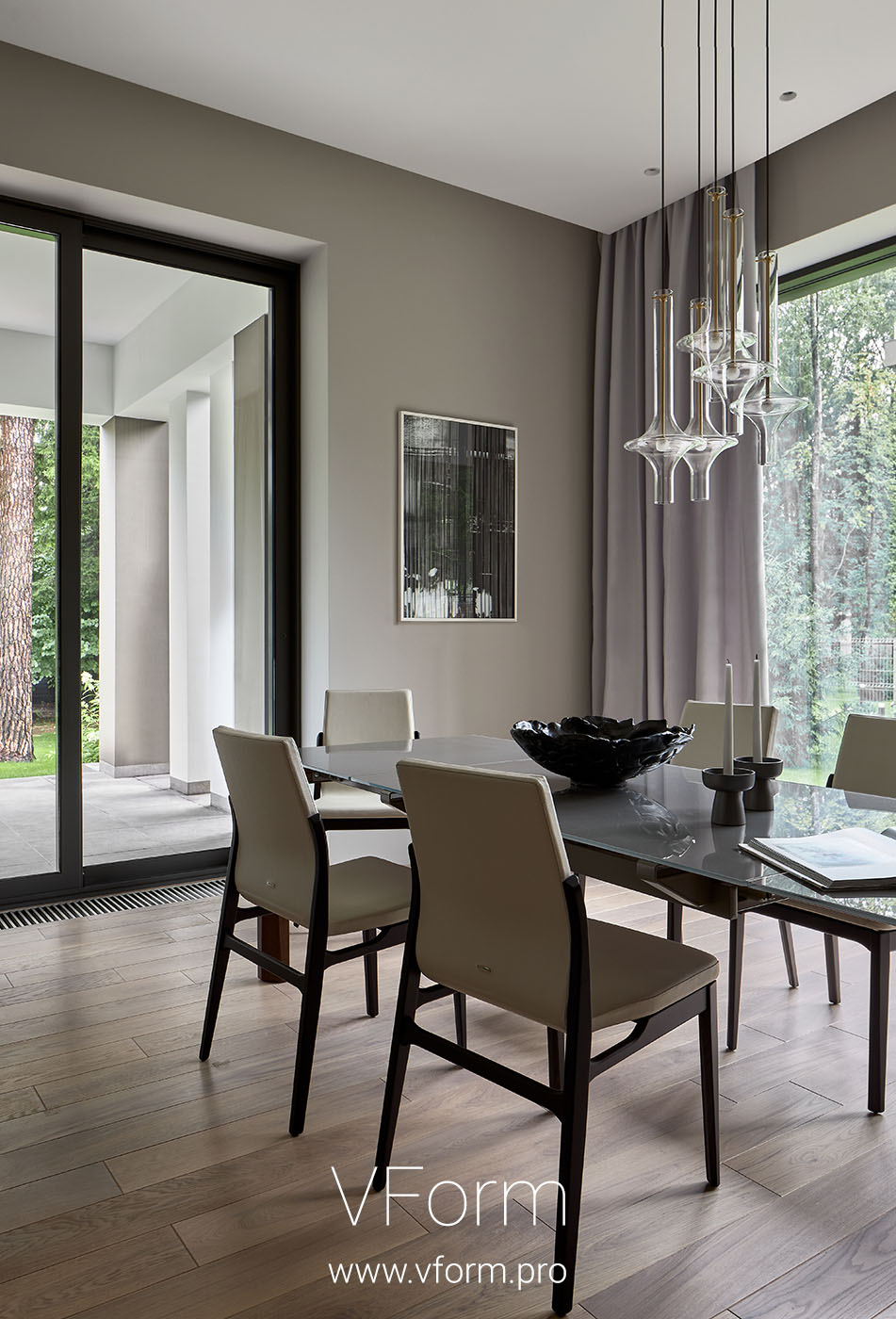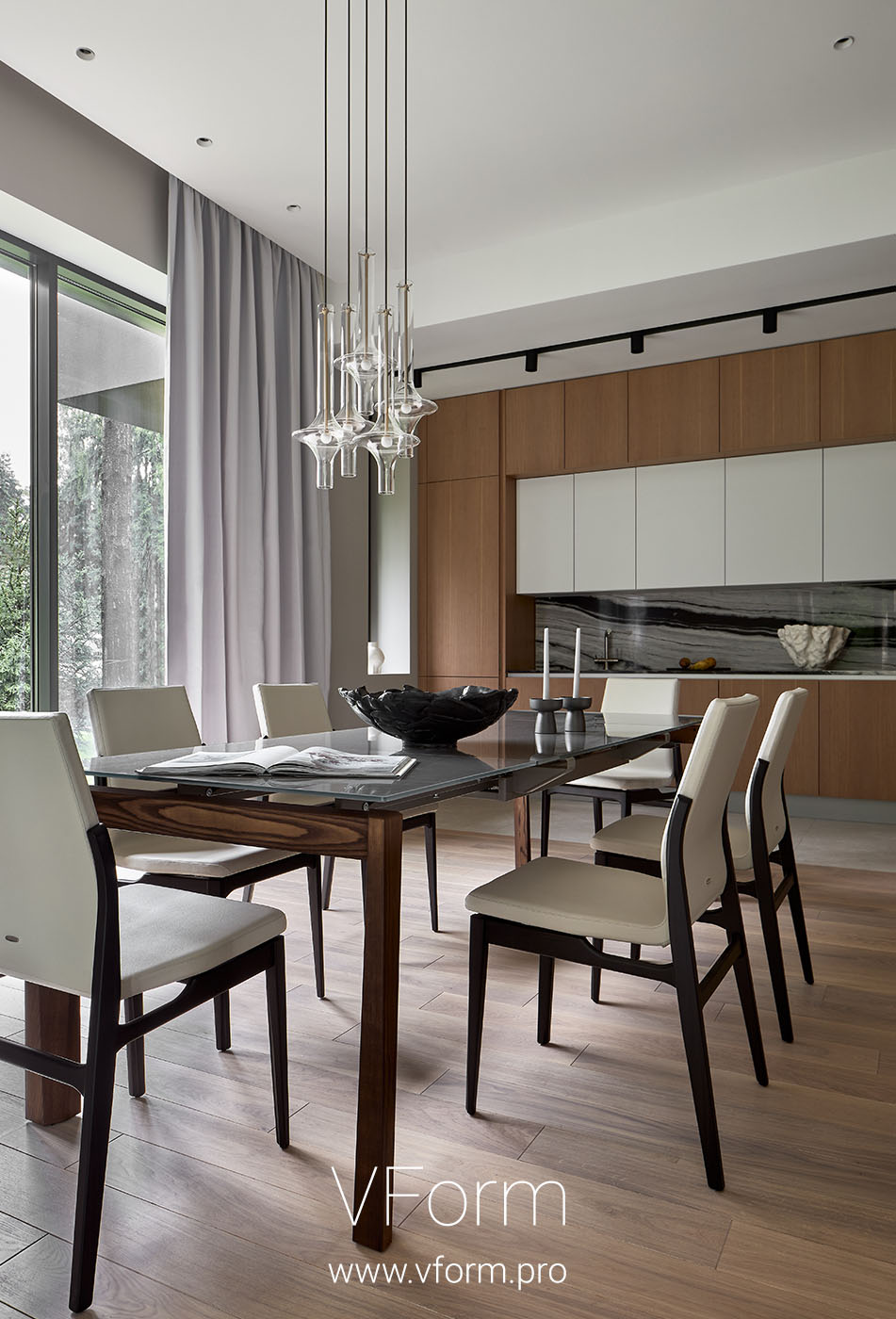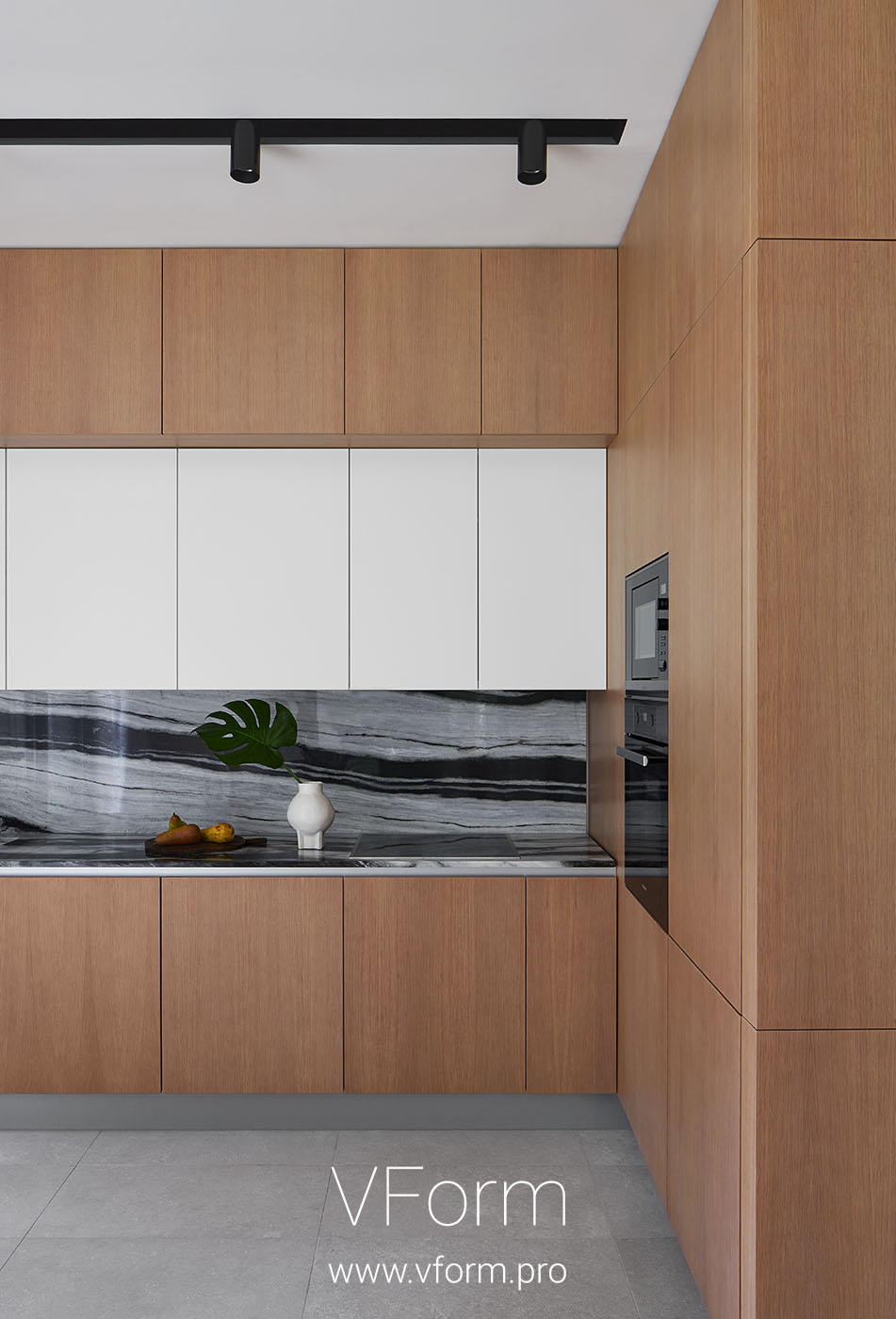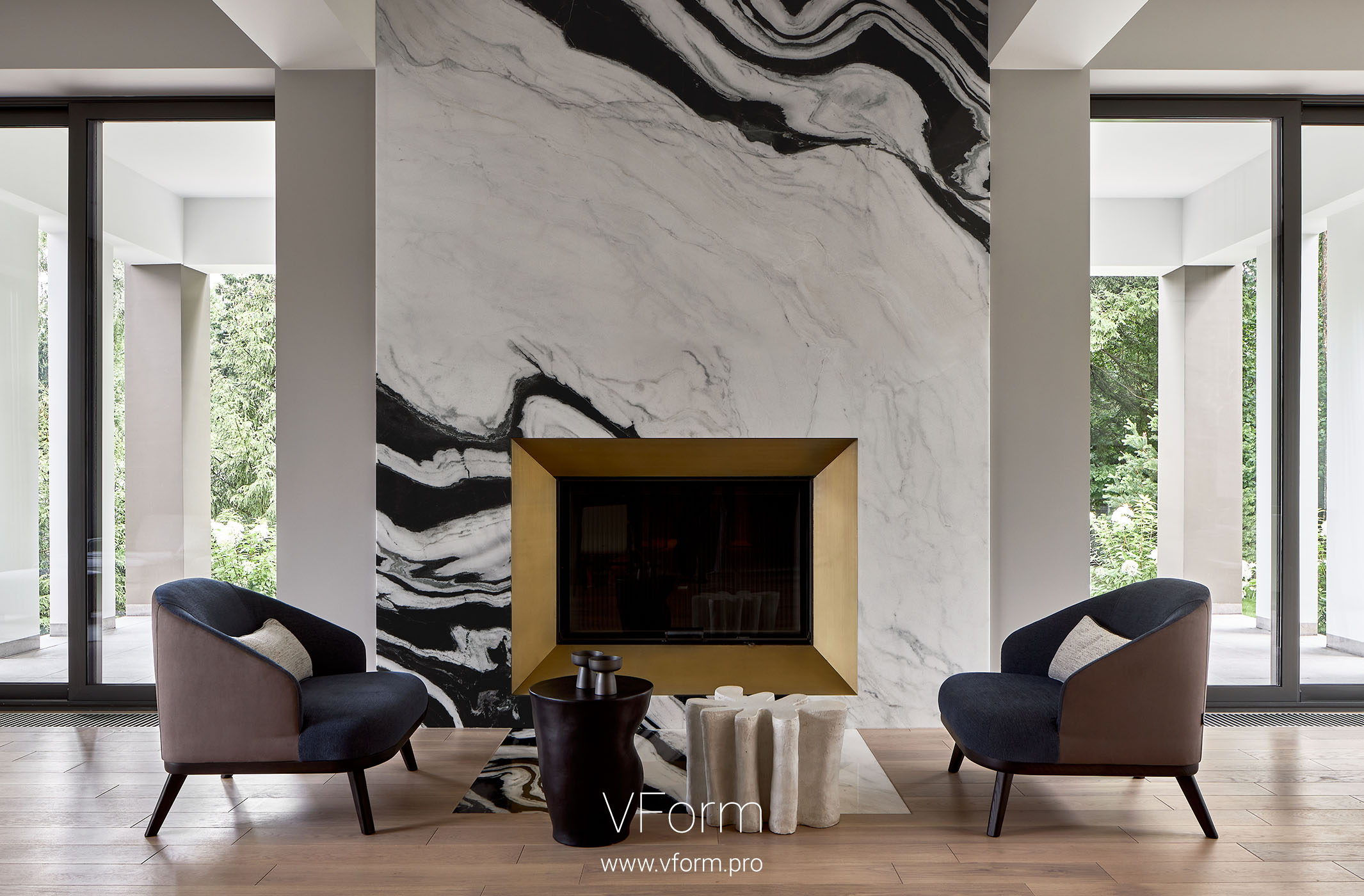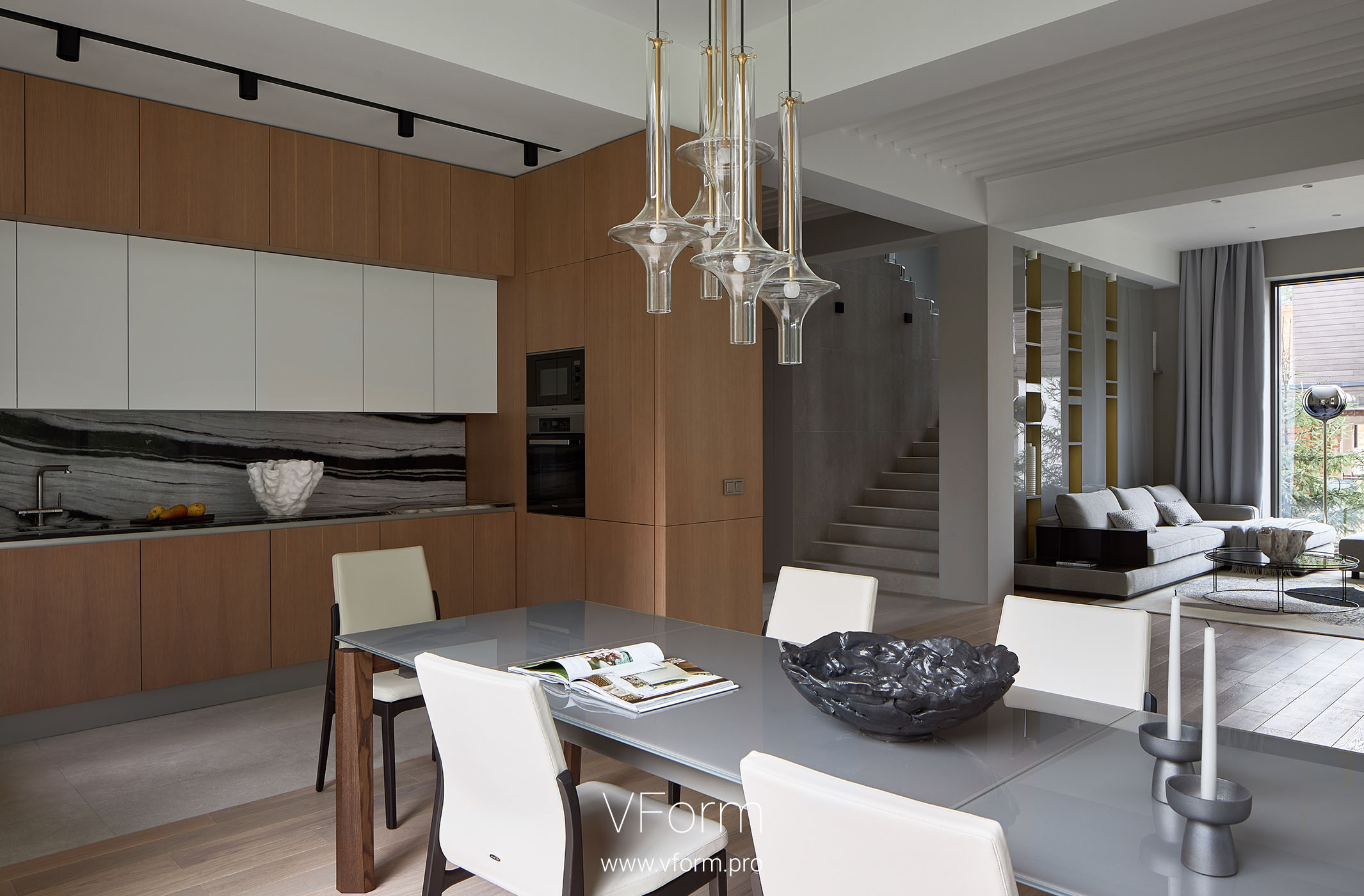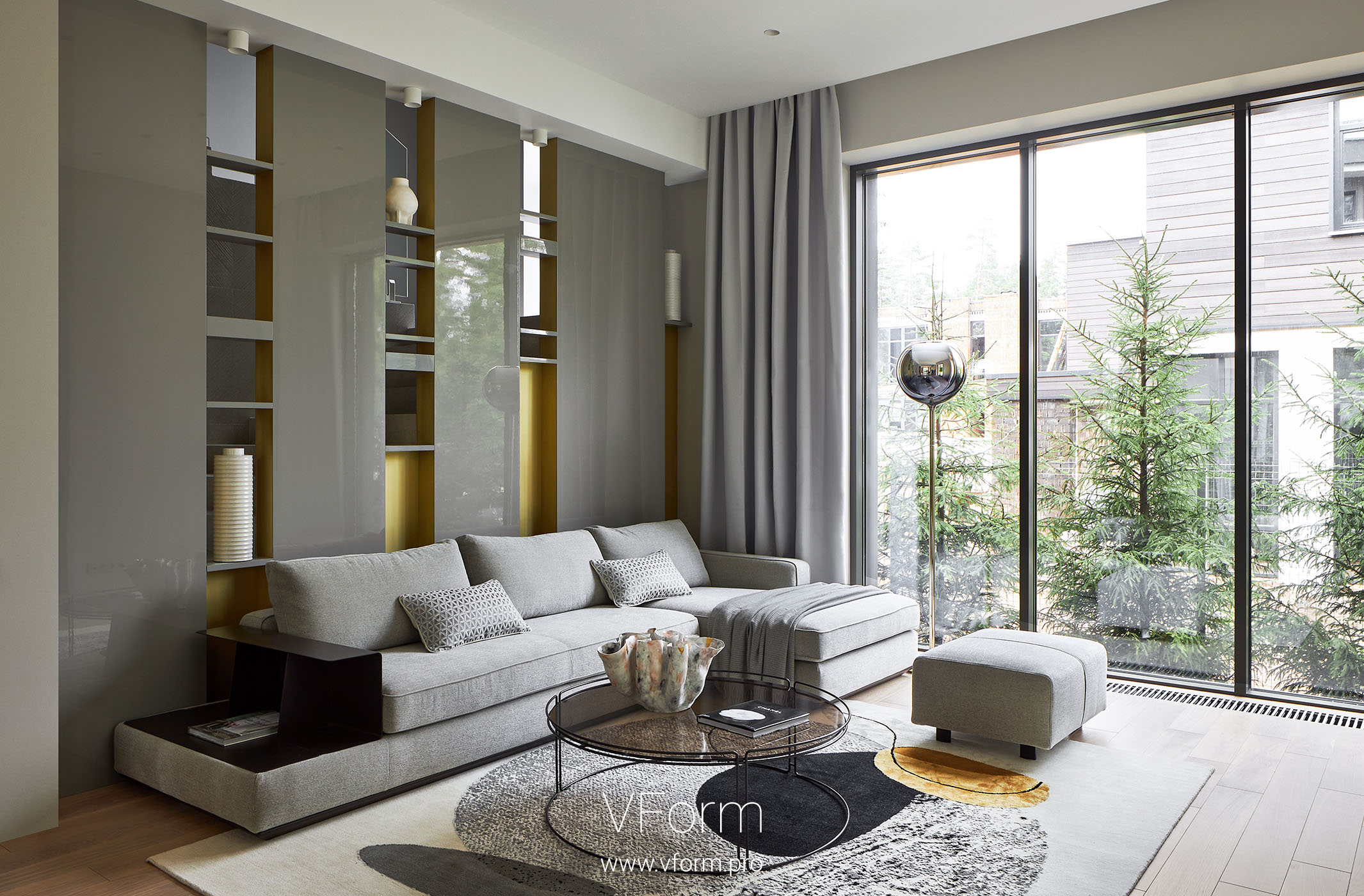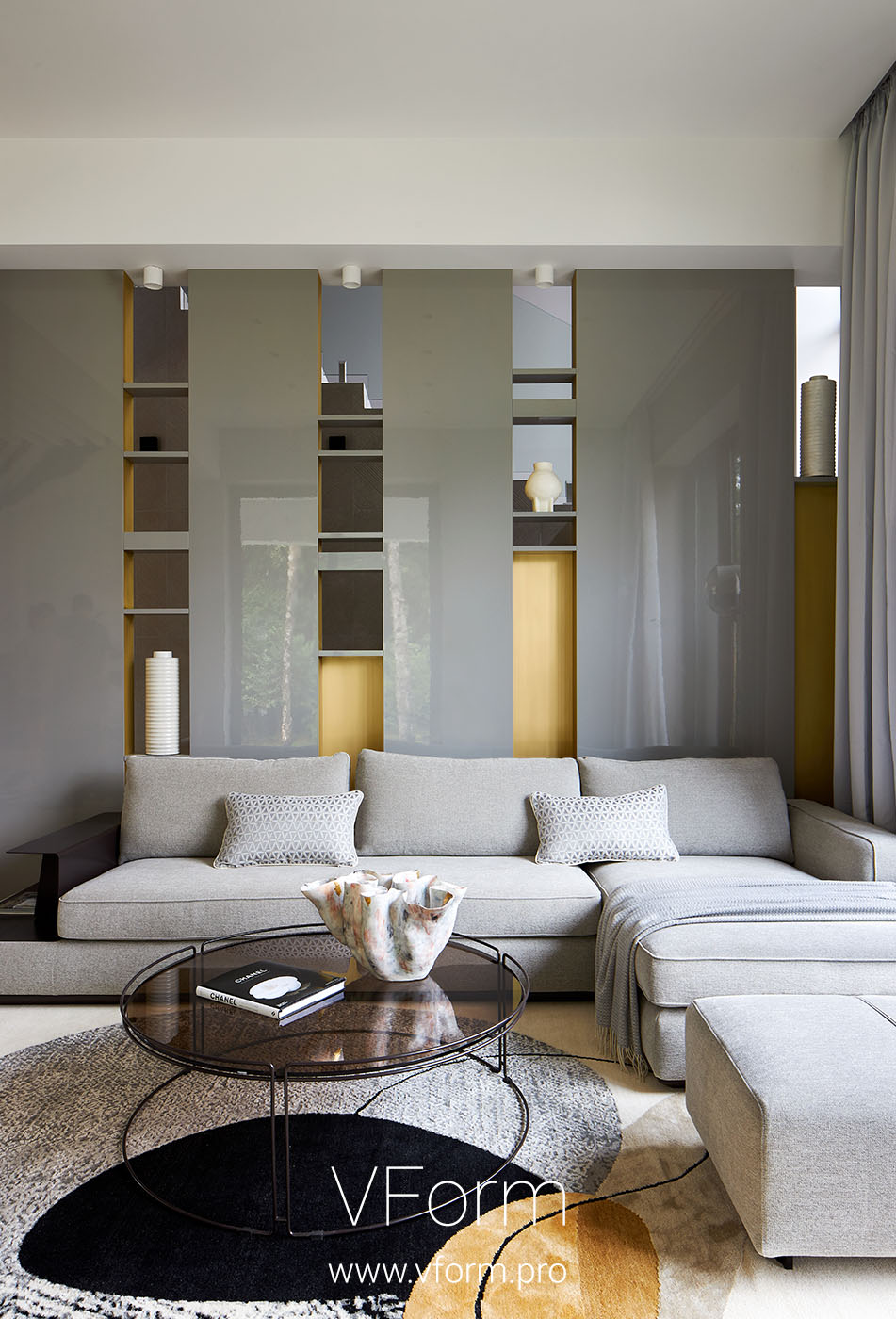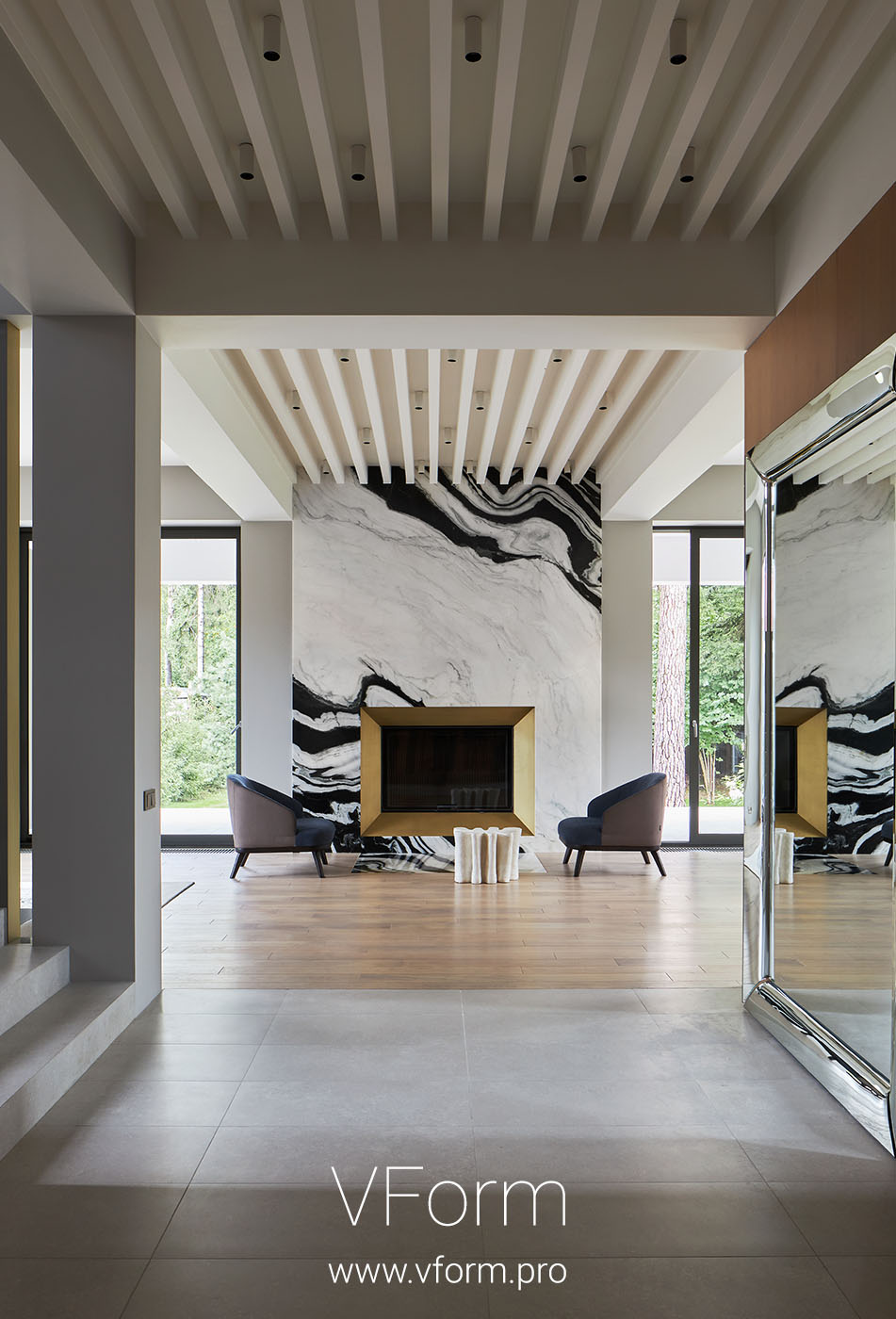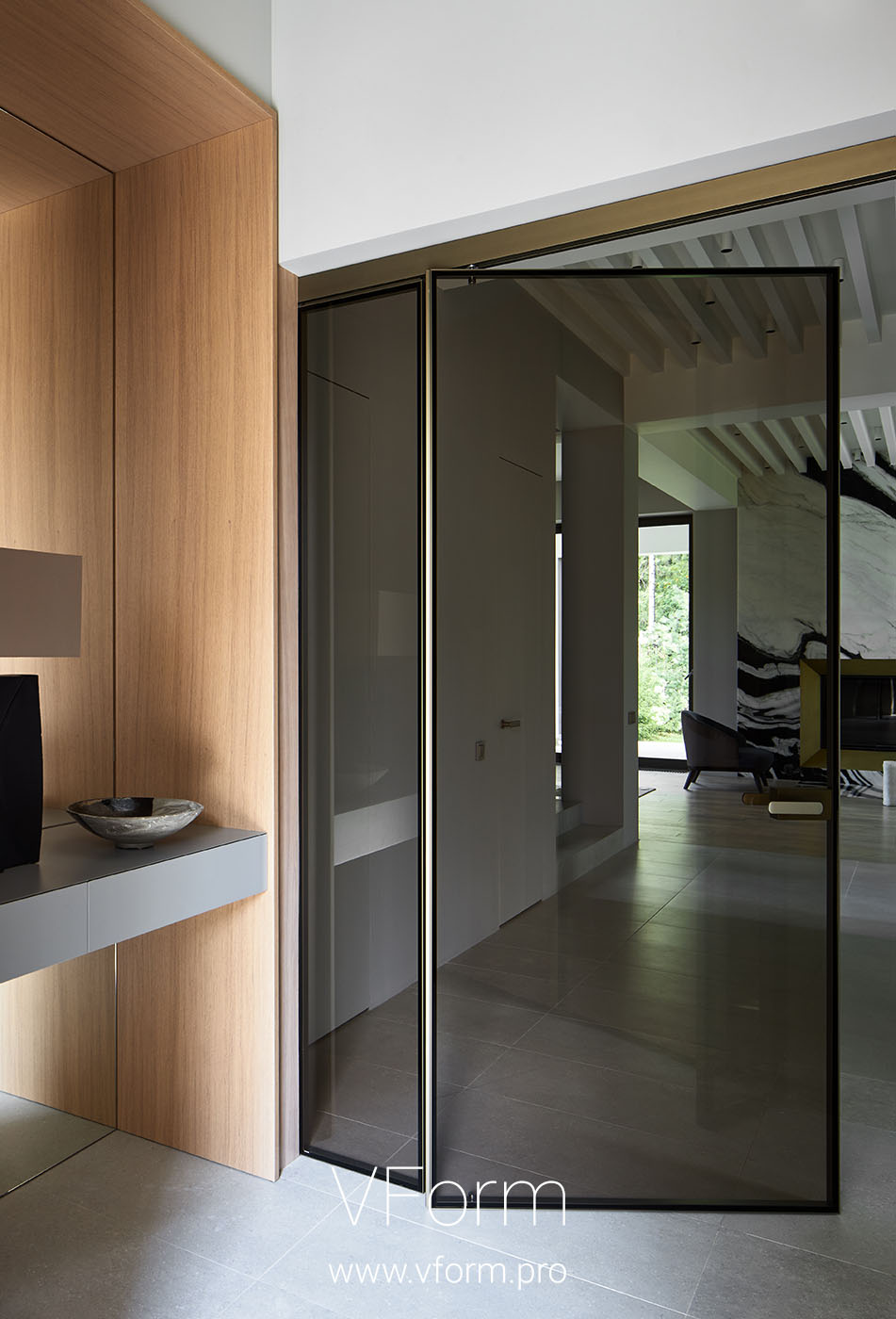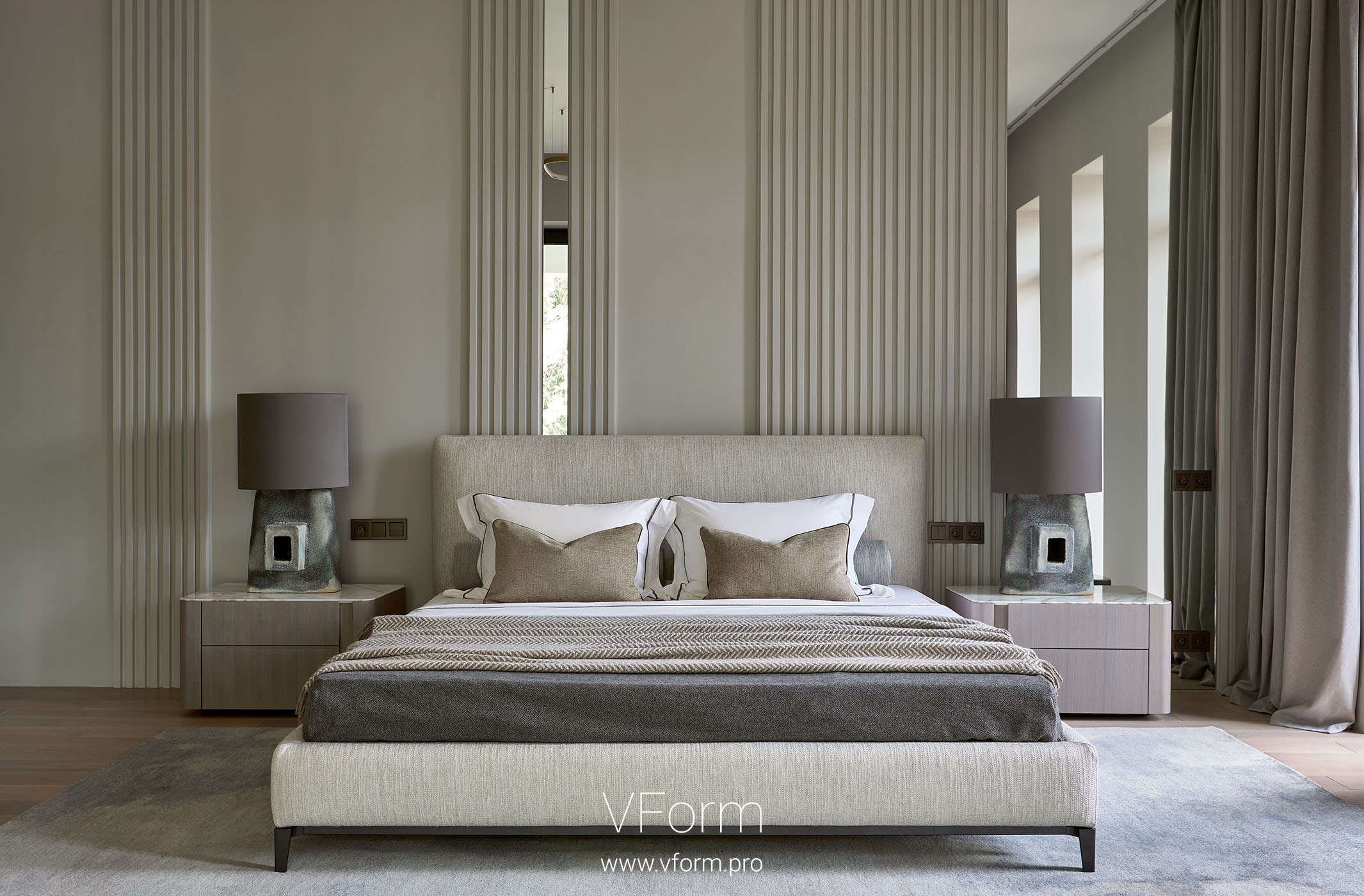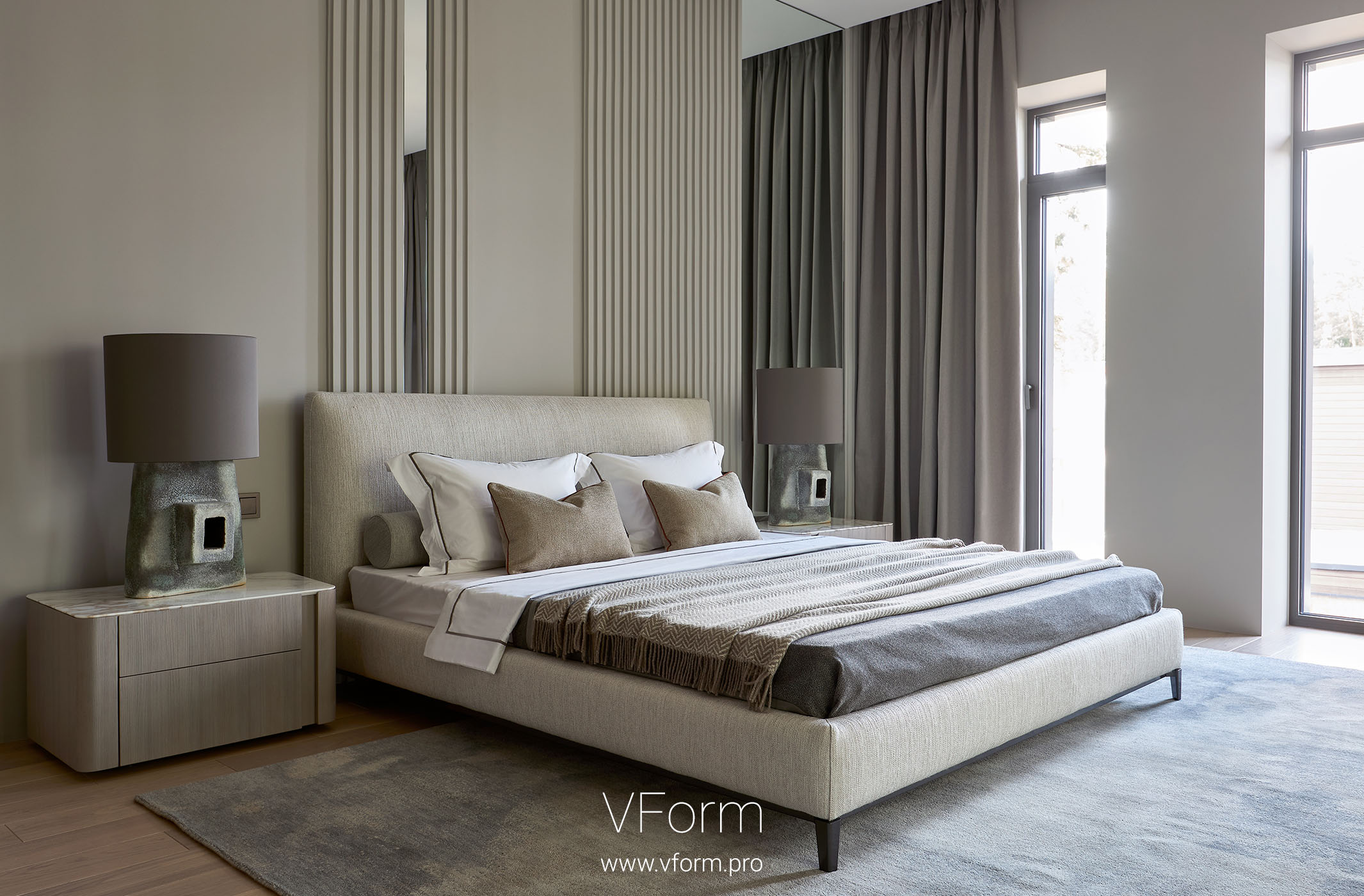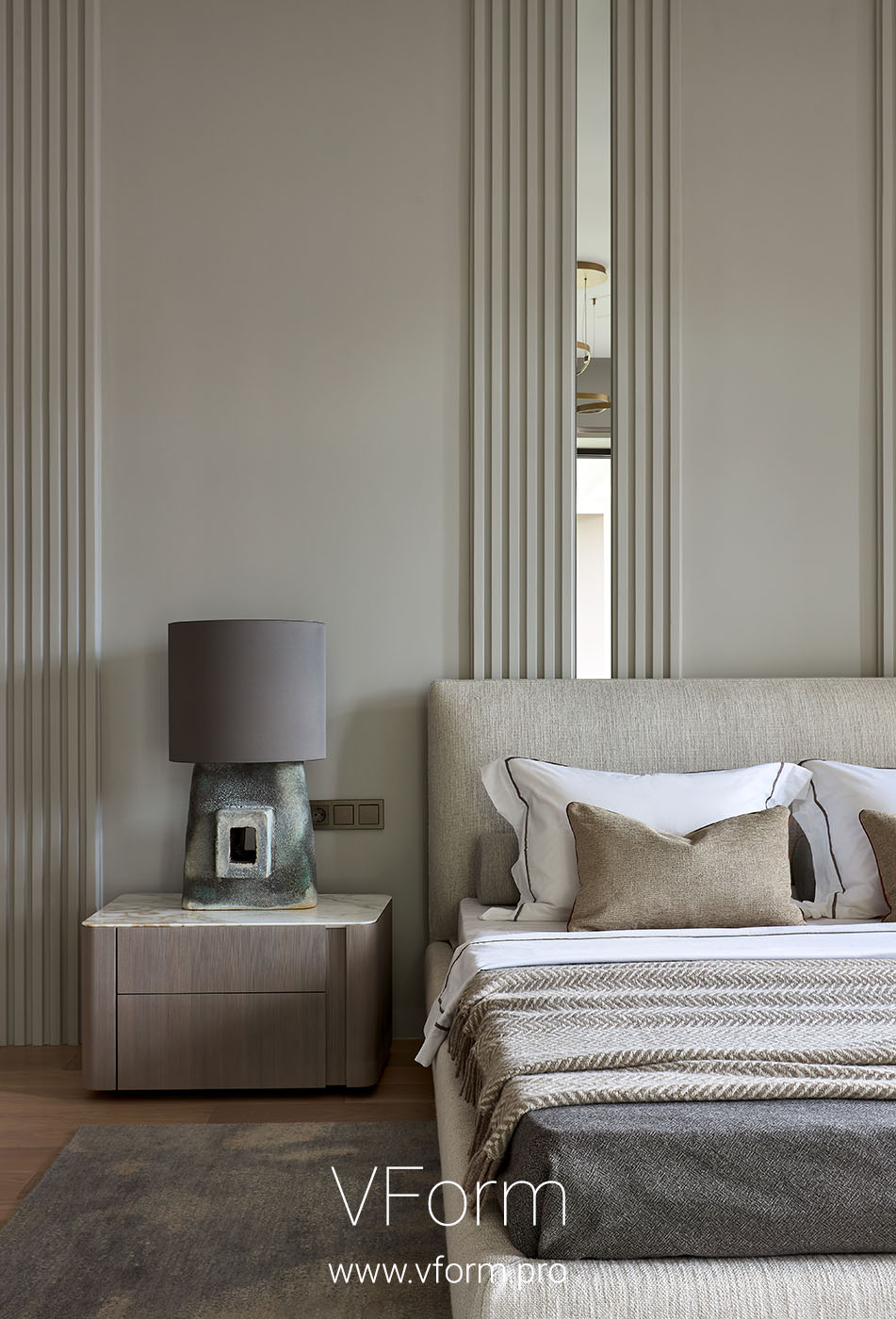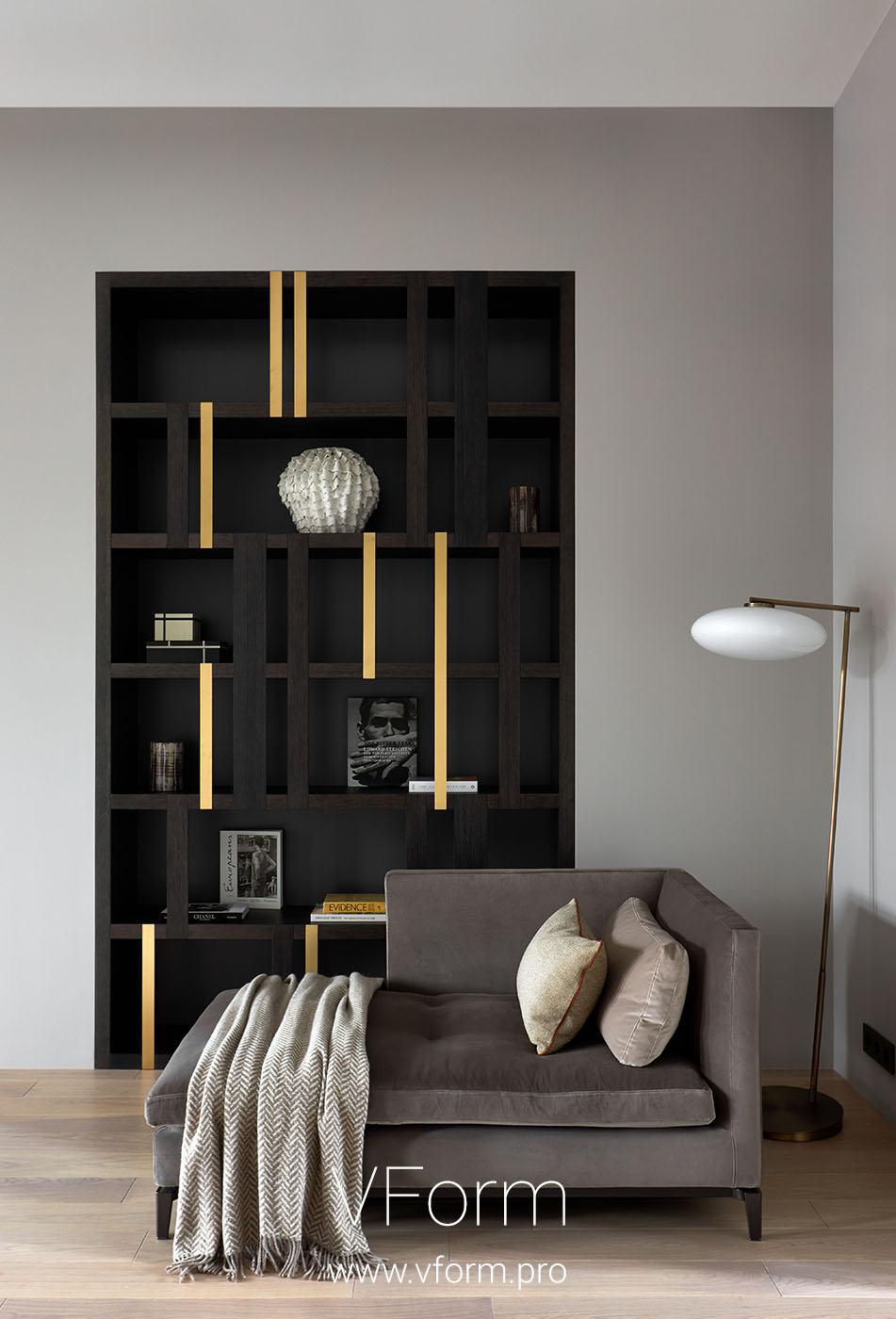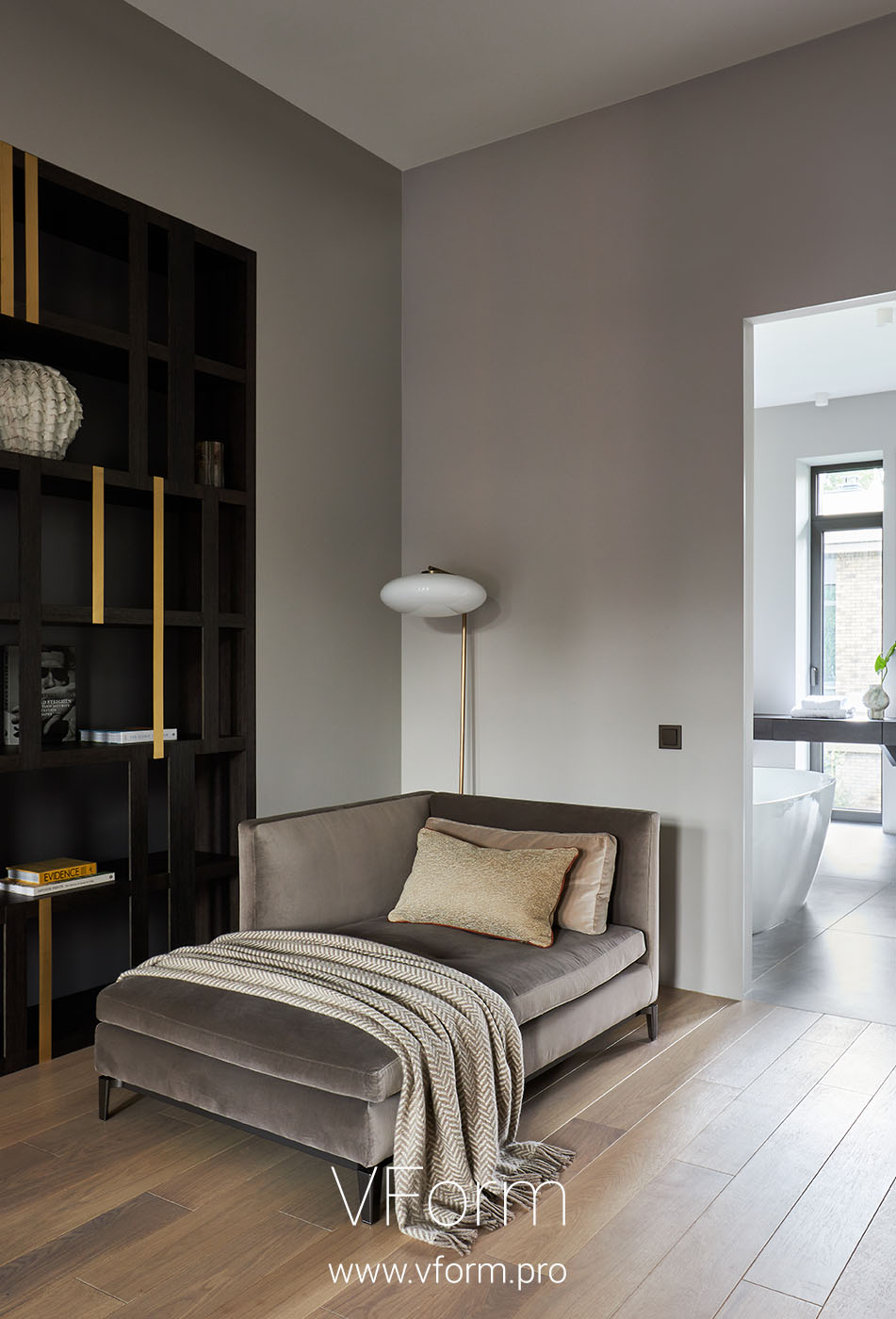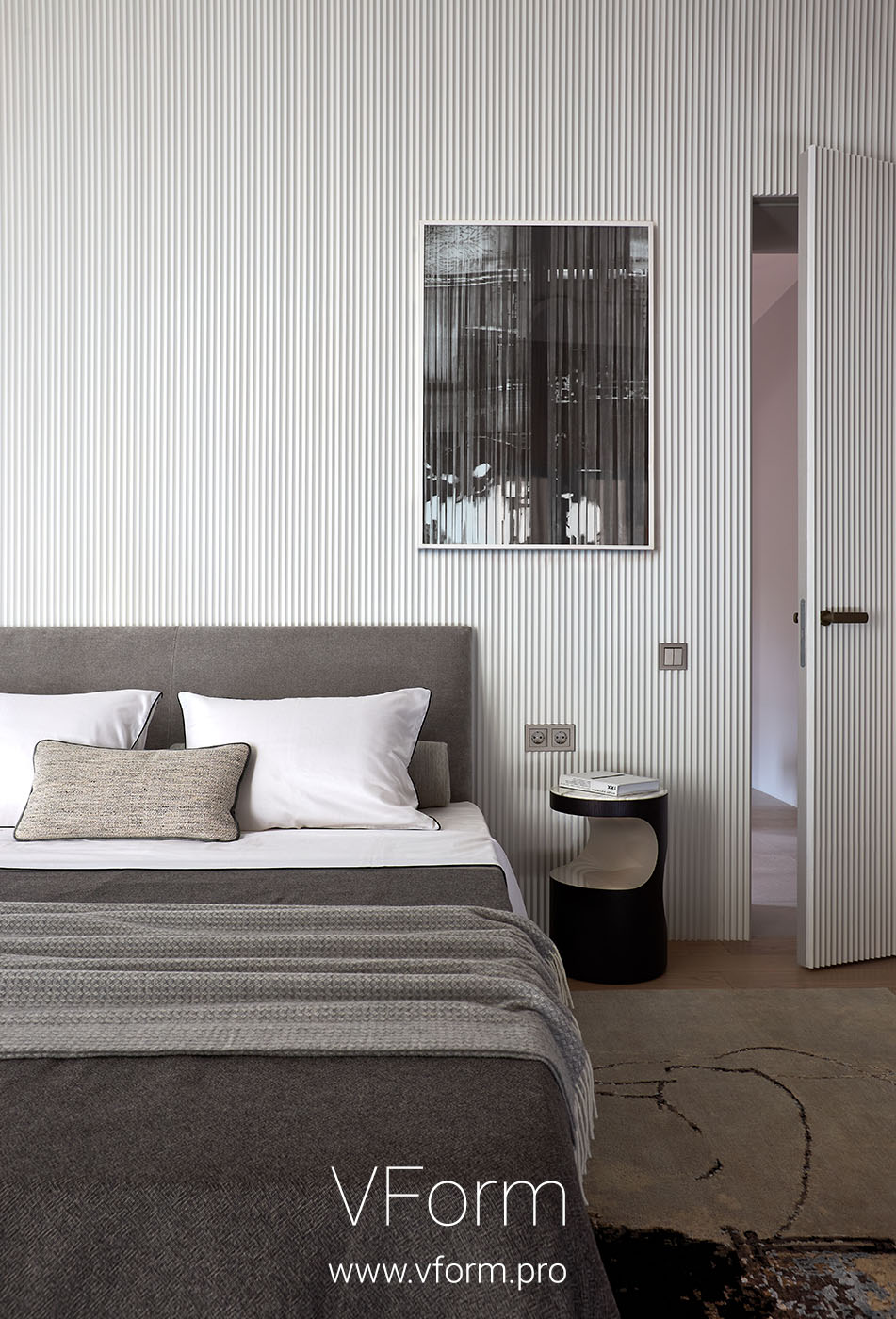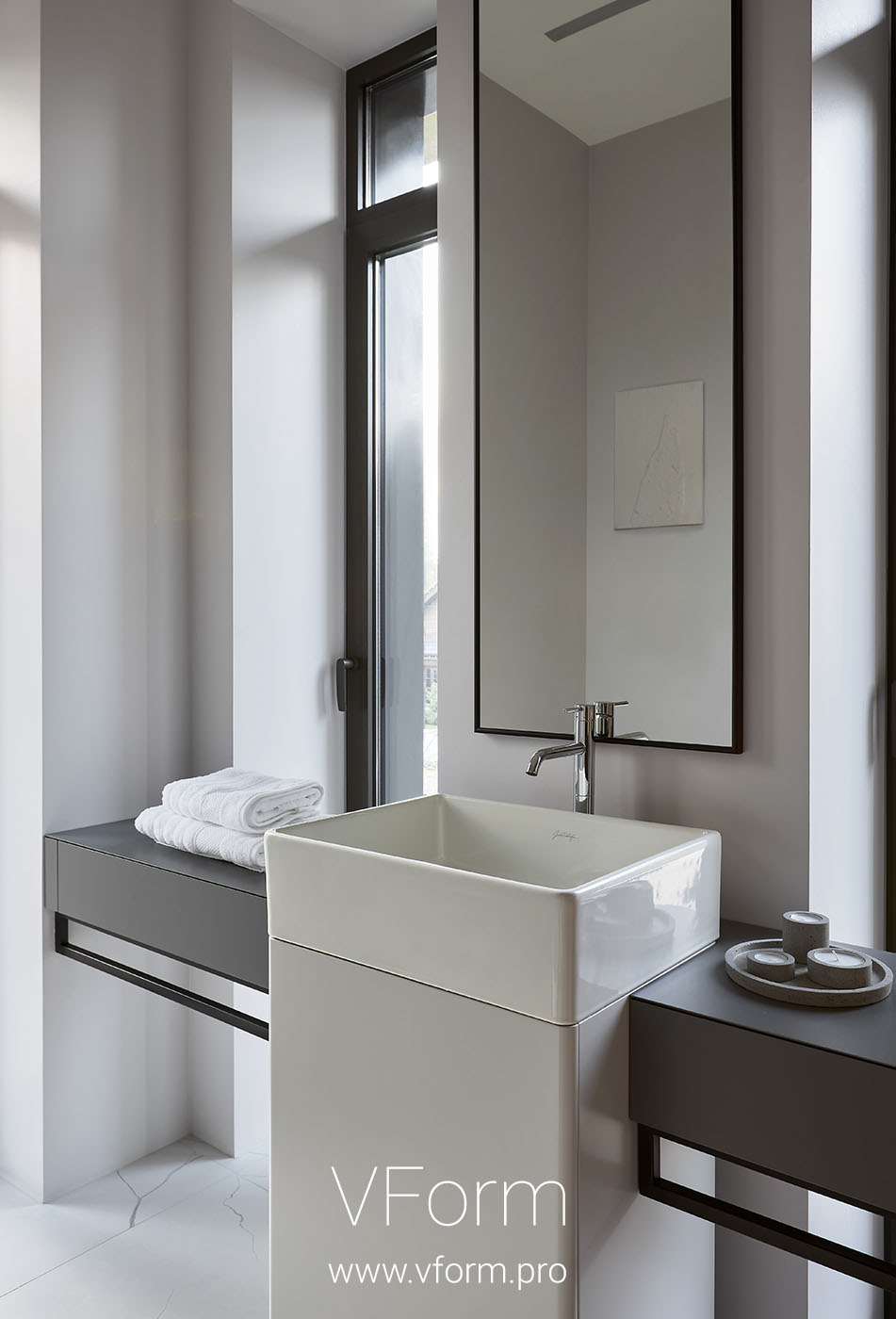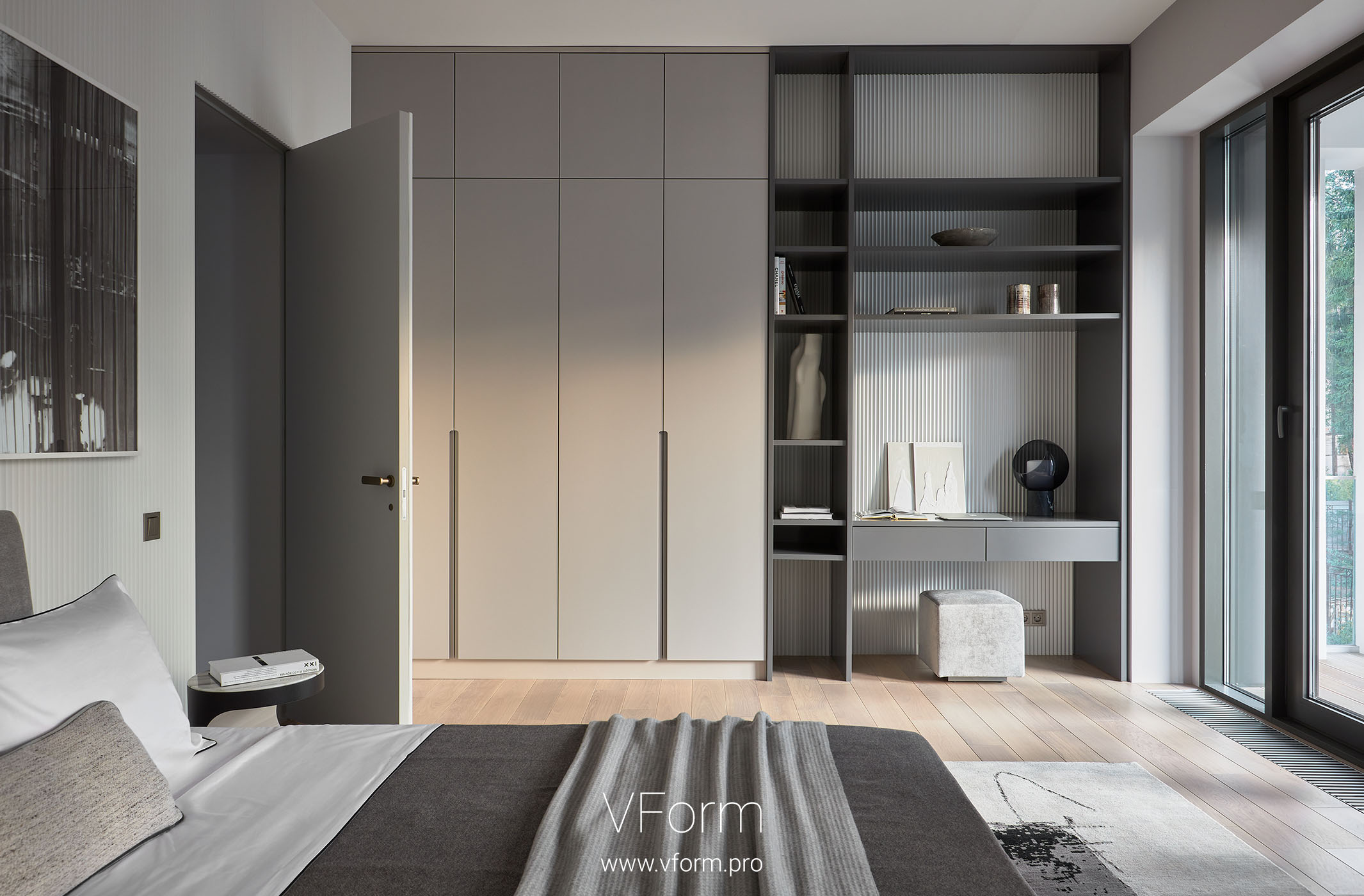 House in the Forest
Place:
Russia, Moscow region
The Нouse in the Forest is located in a cottage village on the 1st Uspenskoye Highway in the Moscow region.
The source of inspiration for the authors of the project was nature. The house is surrounded by forest, which required delicate work with color. The color scheme is dominated by calm and natural background shades: gray, wood color, white. They create a harmonious and relaxed atmosphere. To harmonize the active green reflexes that appear in the interior, a shade of gold was used as accents, as well as warm and cold powdery tones.
On the ground floor there is a public area in the form of a combined living room-kitchen-dining room, a guest bedroom, a boiler room, a laundry room, a dressing room and a guest bathroom.
On the second floor there is a master bedroom with its own bathroom and dressing room and two more bedrooms that can serve as guest or children's bedrooms.
Each room has different types of lighting scenarios depending on the functionality of the room. Basically, this is a general ceiling light, represented by built-in lights; accent light for highlighting individual pieces of furniture, decor; and local soft light to create an atmosphere of peace and home comfort.