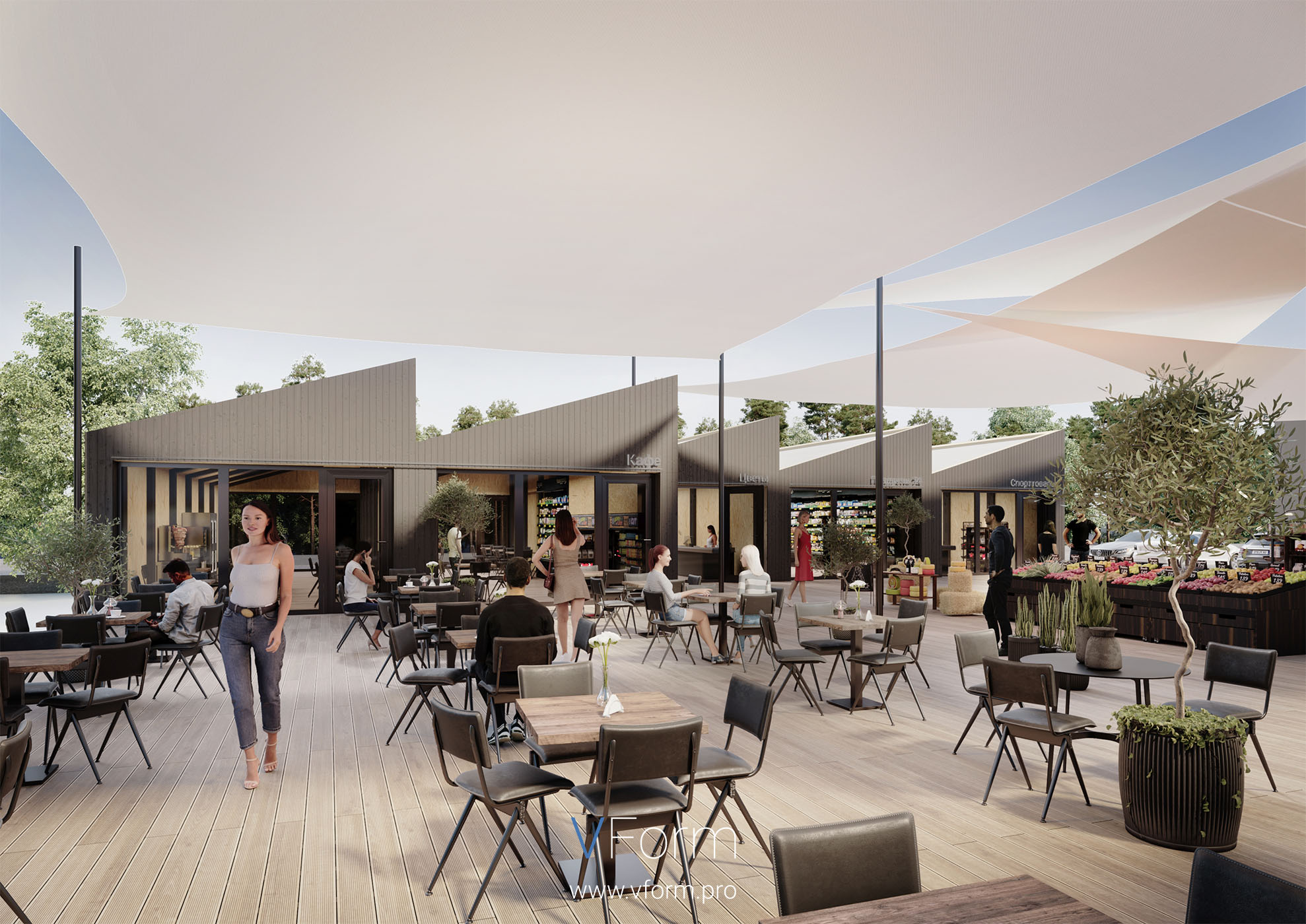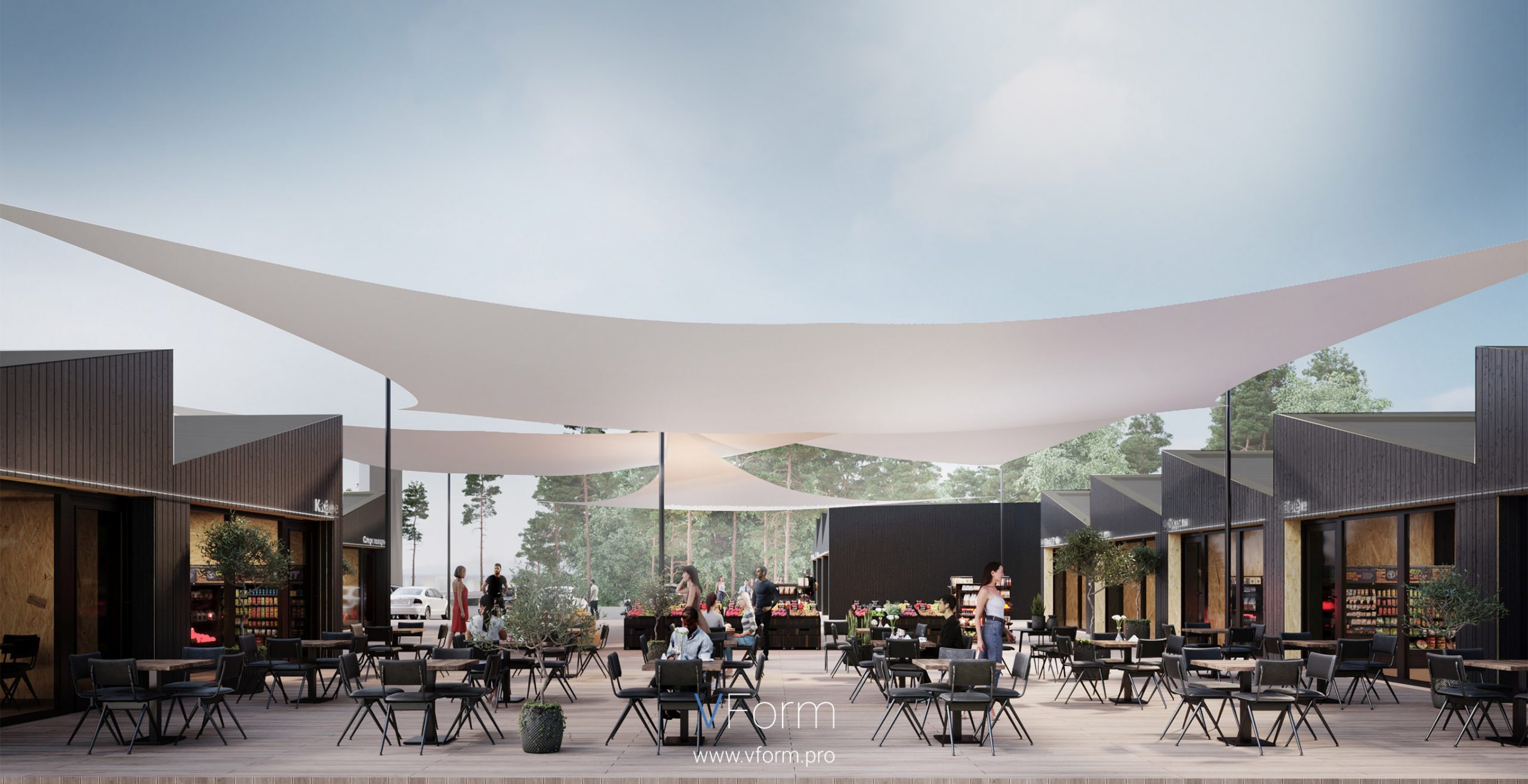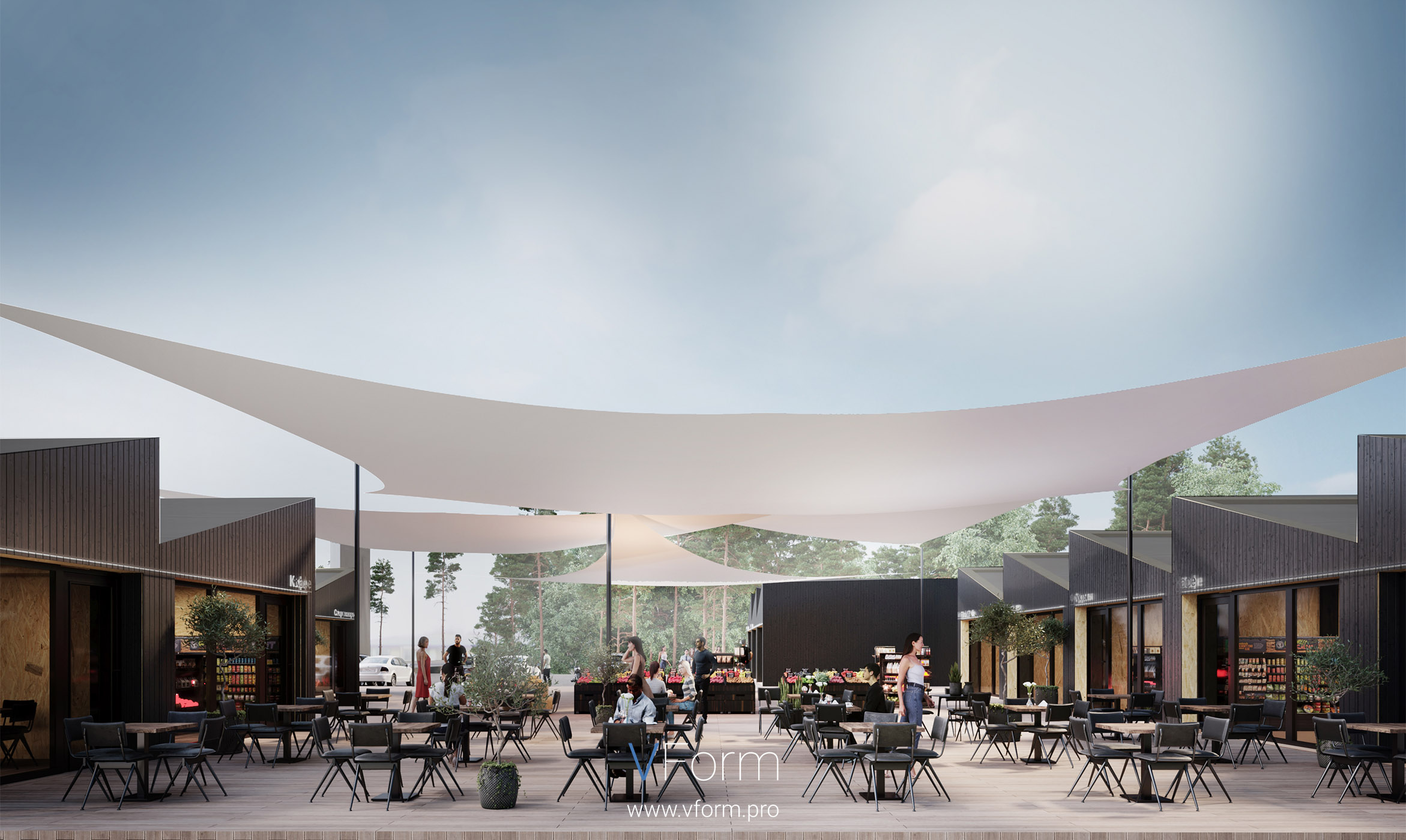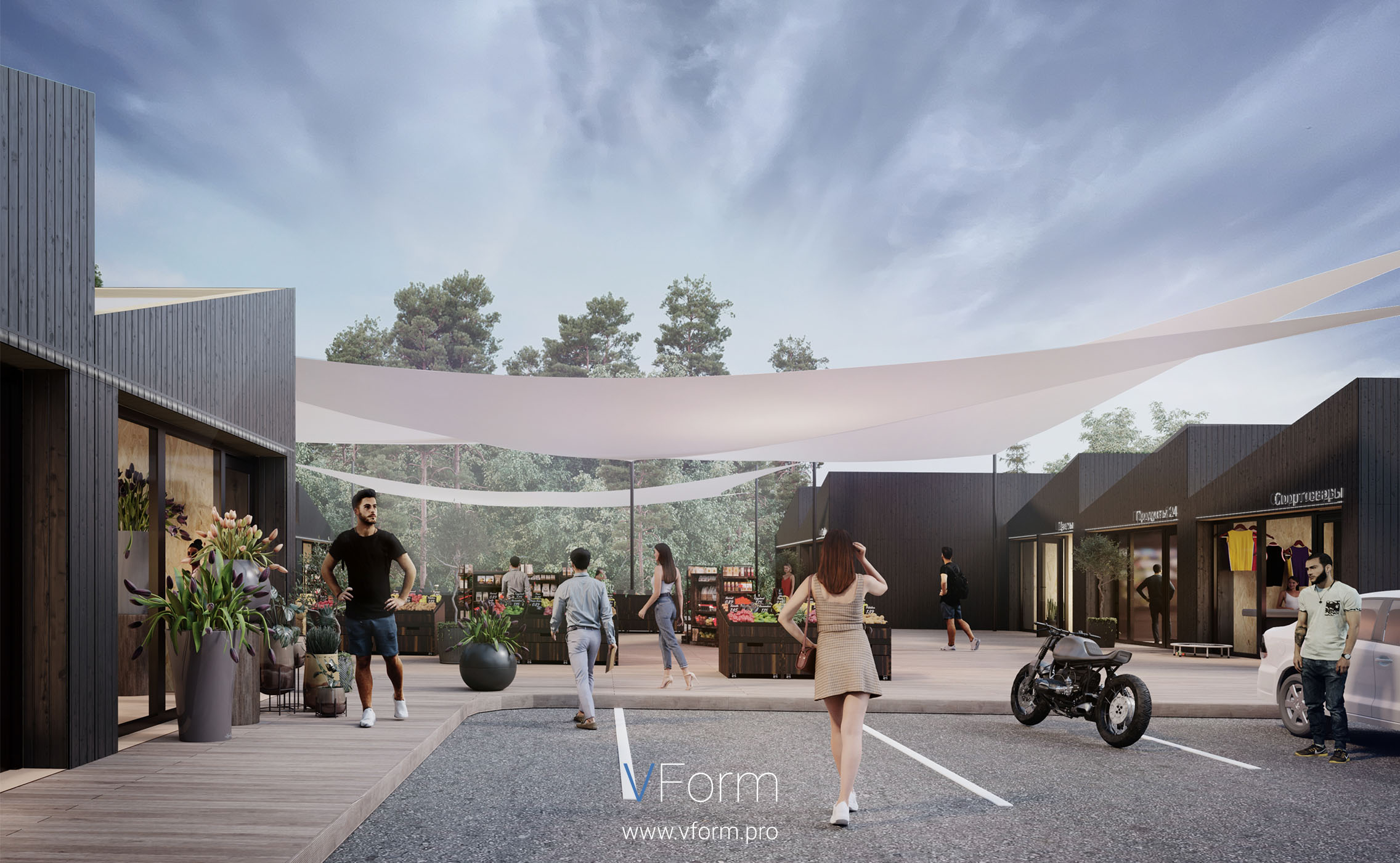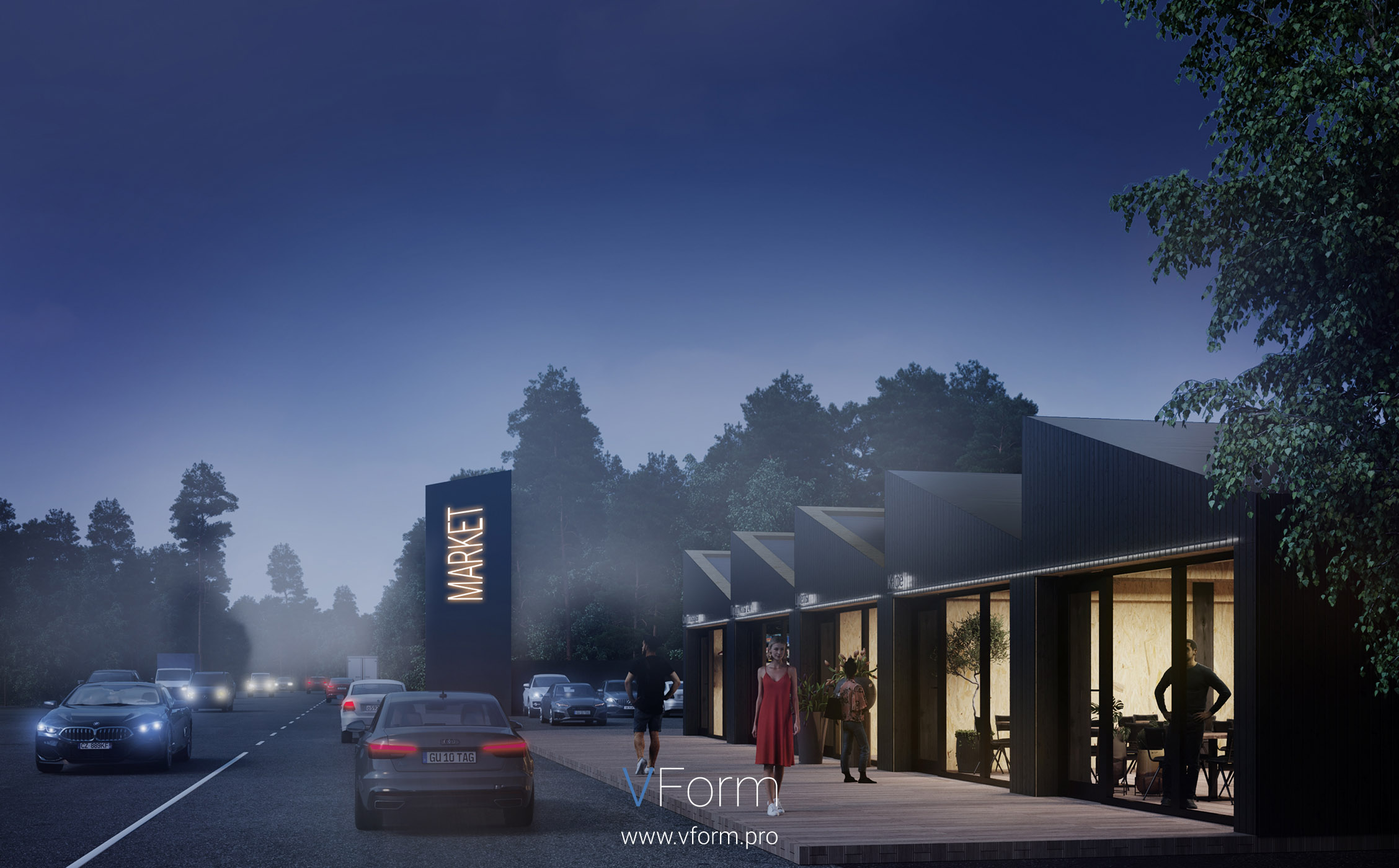 The development of domestic tourism, a significant increase in consumer demand for high-quality public catering services and trade in related products are becoming more and more relevant and require the corresponding development of infrastructure along the major highways.
Based on the results of a marketing study of one of the regions of the Moscow Region, adjacent to the intersection of the largest highways, the VForm Architectural Studio has developed a project – Market.
The market is located on an irregular quadrangle plot, the southern side of which is adjacent to the highway. The other three sides border on the forest belt.
The Market includes: two catering restaurants, food pavilions, shops for household and sporting goods, a pavilion with flowers and ornamental plants. The shops are united by a pedestrian area of ​​330 m2 and a fast food area of ​​170 m2, the parking lot is designed for 25 cars.
The pavilions are made in a minimalist style from environmentally friendly materials, the pedestrian area is made of decking.