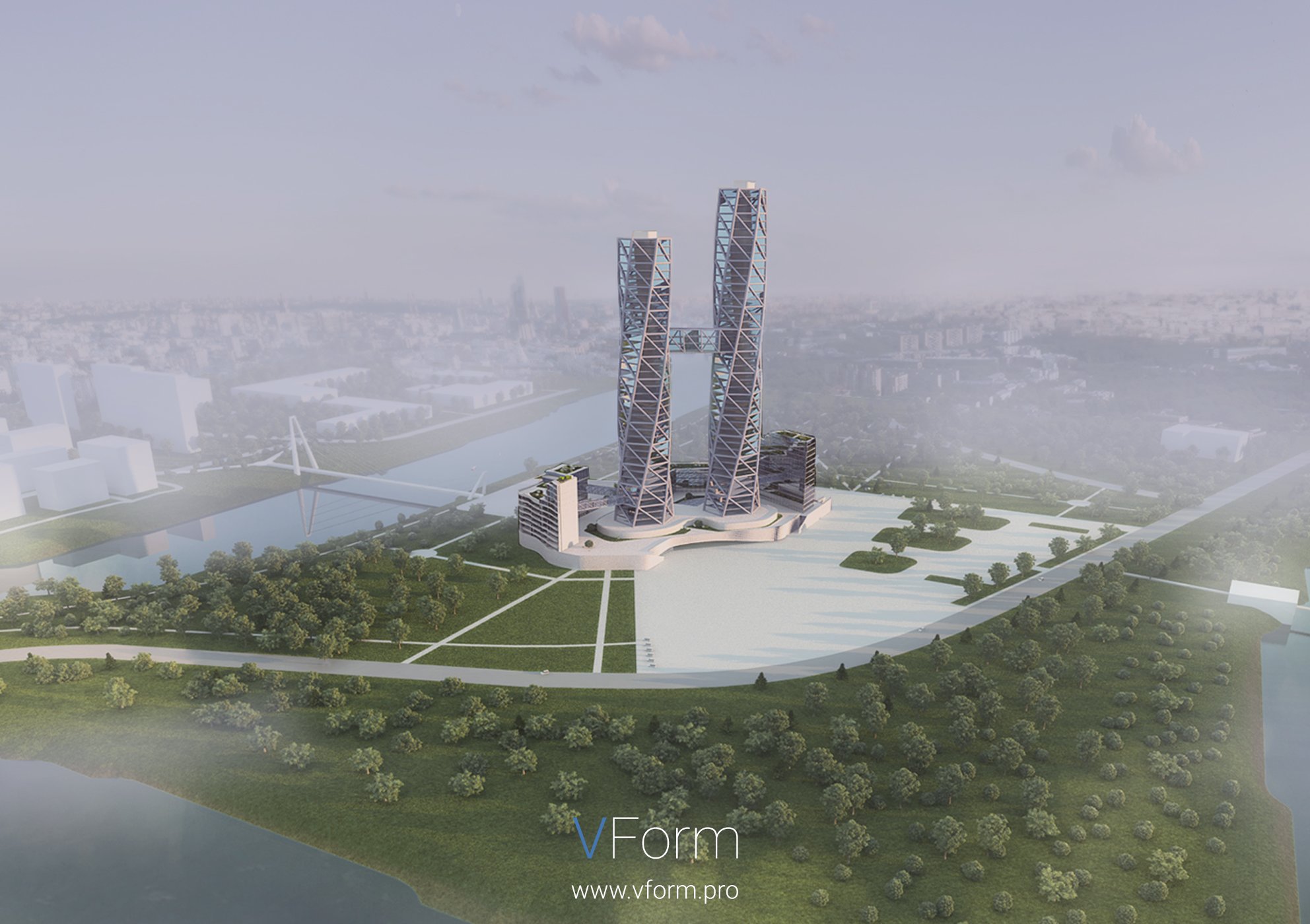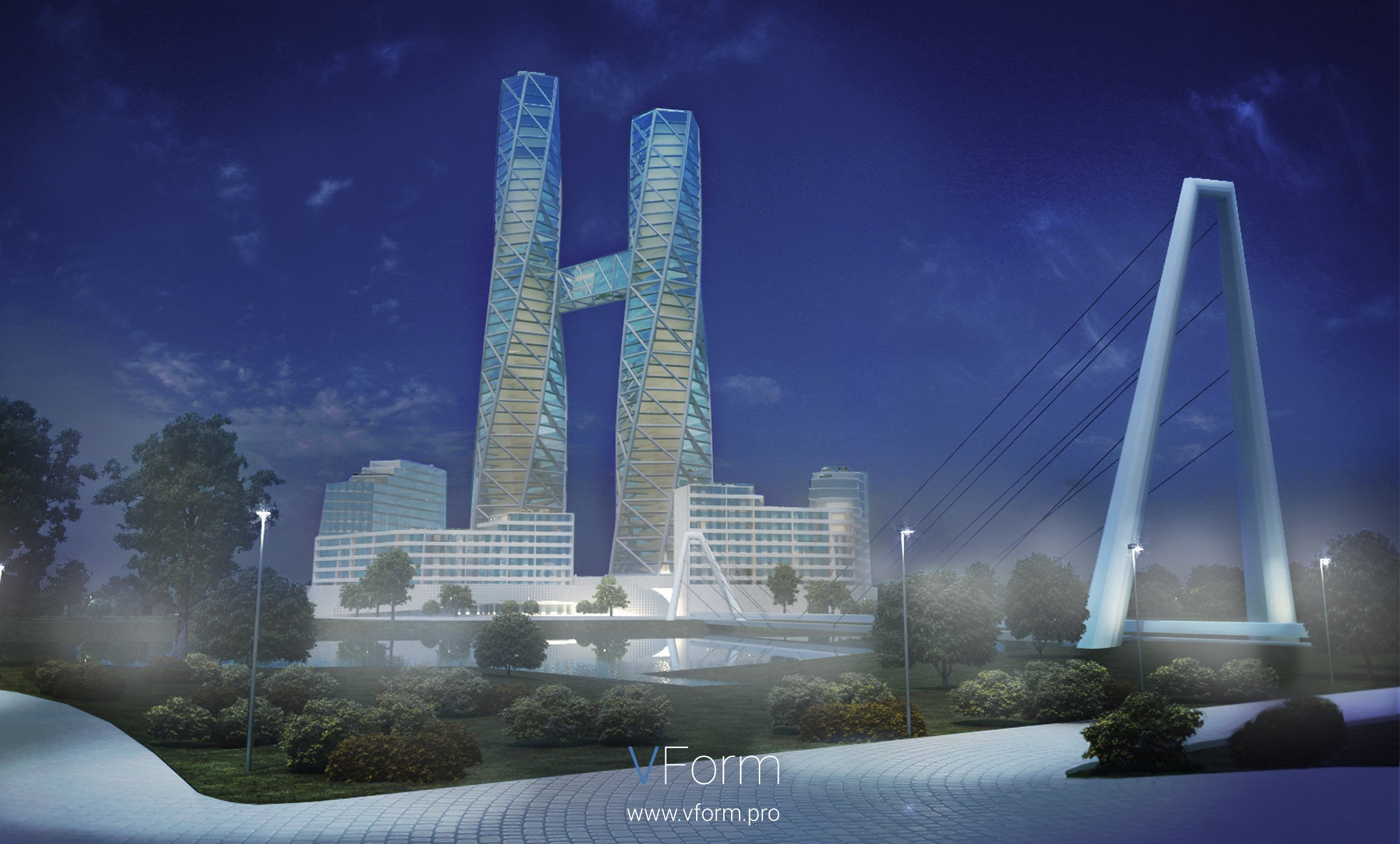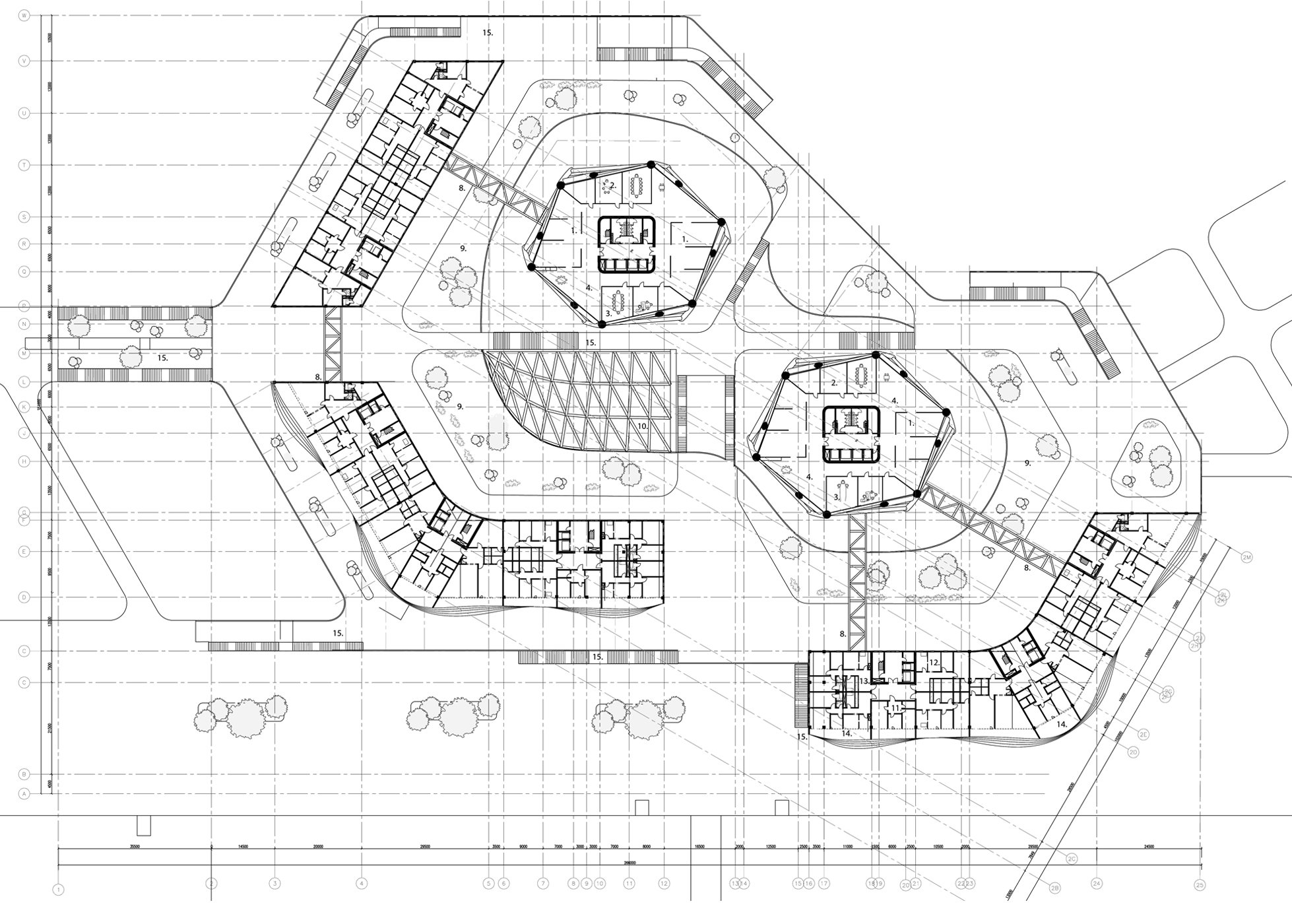 Details:
Exhibition of Innovative Architecture
"Green Project"
Sustainable architecture.
Moscow 2013
Multifunctional Complex.
The proximity to Moscow City influenced the appearance of the building, while driving along the main transport axis, the complex's towers frame the view of the Moscow City.
One of the most important urban decisions of the project is a pedestrian cable-stayed bridge, which will connect the complex with areas on the other side. This pedestrian connection will increase the commercial potential of this complex and make the project more integrated into the fabric of the city.
Two towers of 100 and 125 meters in height form the volumetric composition of the complex. They are mainly used as offices. Three residential blocks are located in close proximity to the river. The stylobate combines volumes and creates public space with various functions. The towers are connected by above-ground crossings, which not only improves communication within the complex, but also creates public areas at different levels. Parking and service rooms are located on the -1 floor. The roof of the complex is a continuation of the park, located nearby.
The structure of the towers of the complex consists of a metal exterior frame and an internal reinforced concrete core. The metal structure forms a paraboloid, which increases the rigidity of the structure with less material consumption. The structure was created using parametric modeling tools, which allowed us to dynamically change the number and area of ​​floors, as well as the section of bearing elements. The proximity of the Moscow River makes it possible to use heat pumps, which will increase the efficiency of the air conditioning system in the summer and provide heating in the winter.