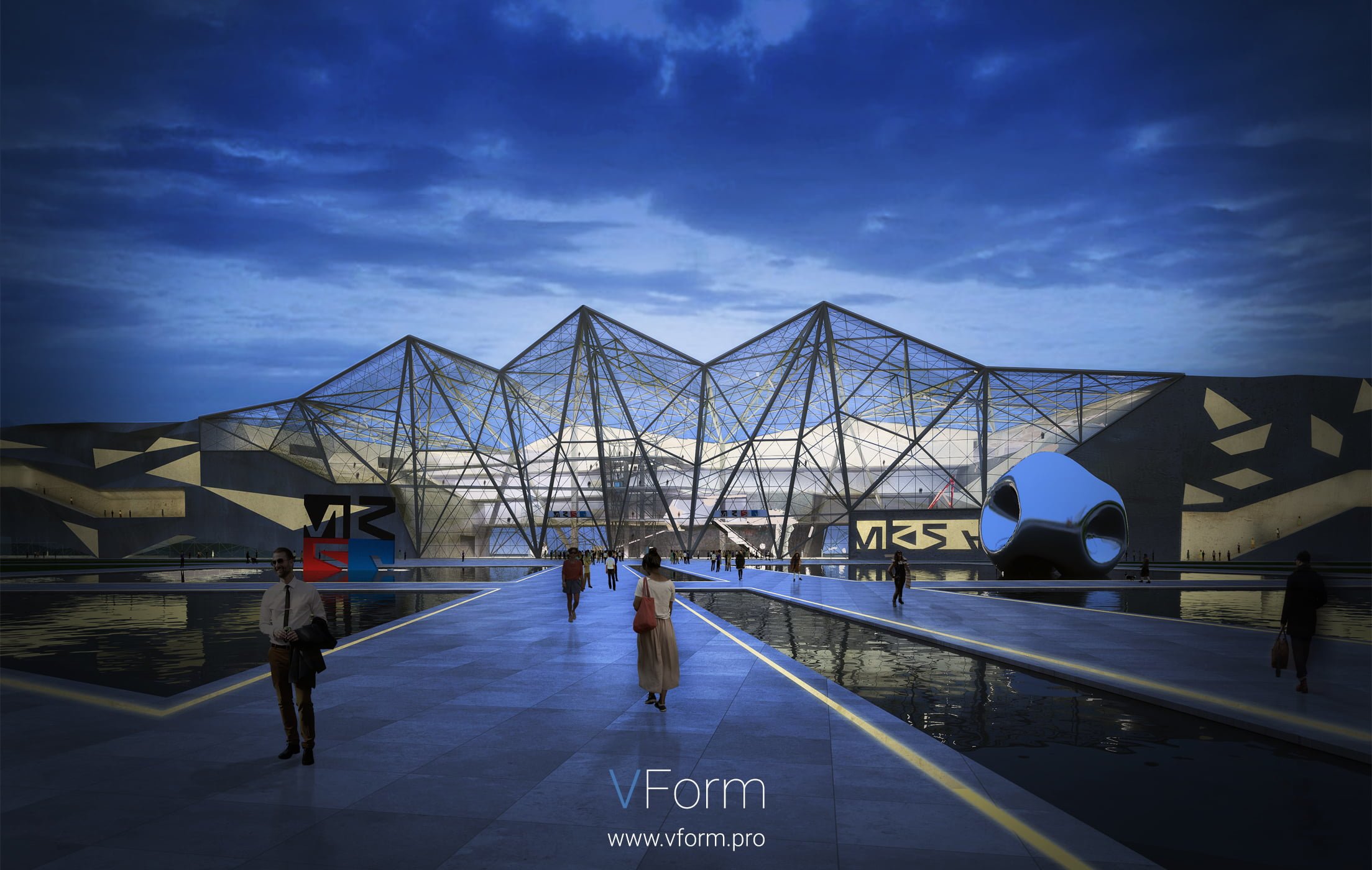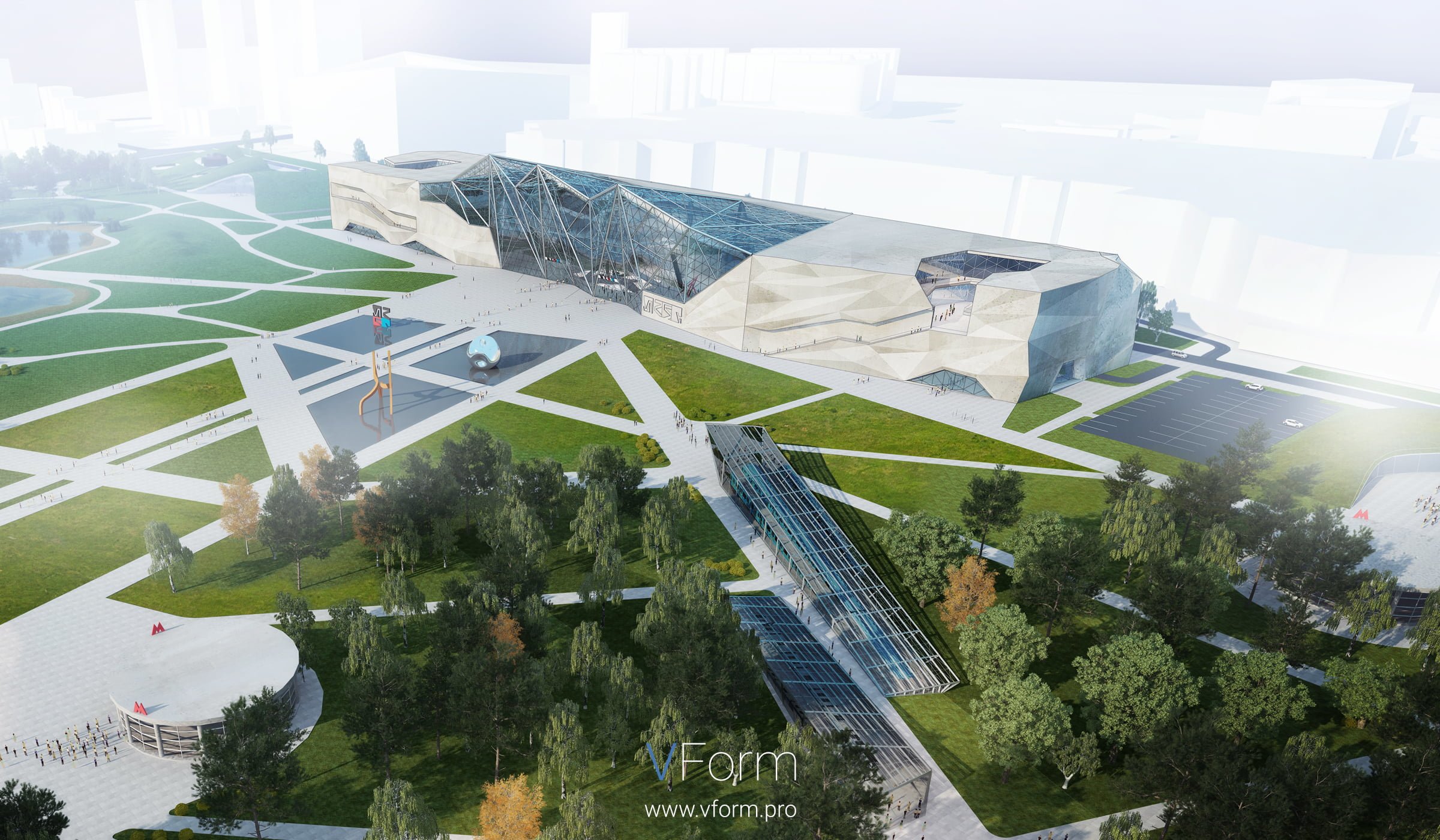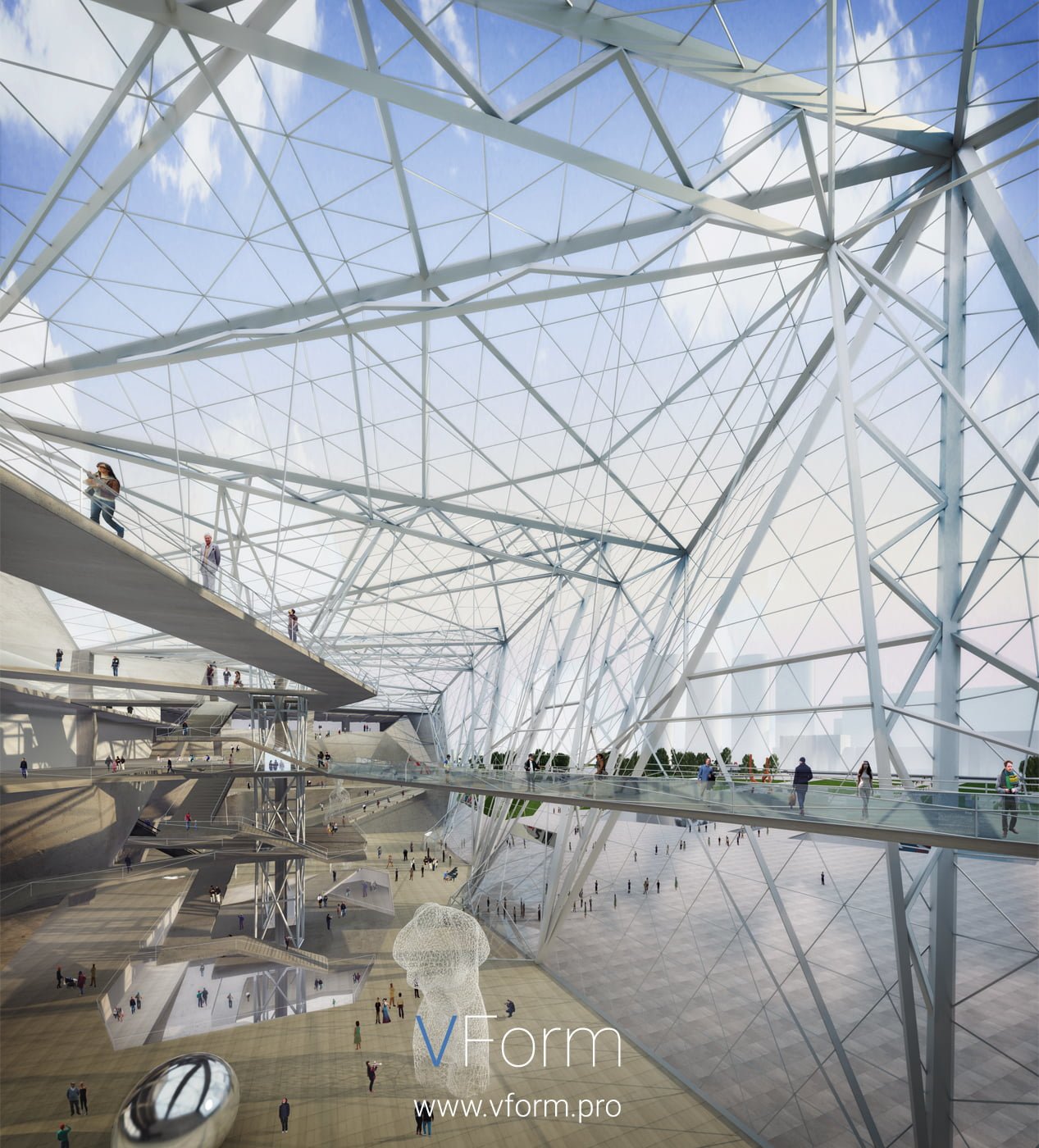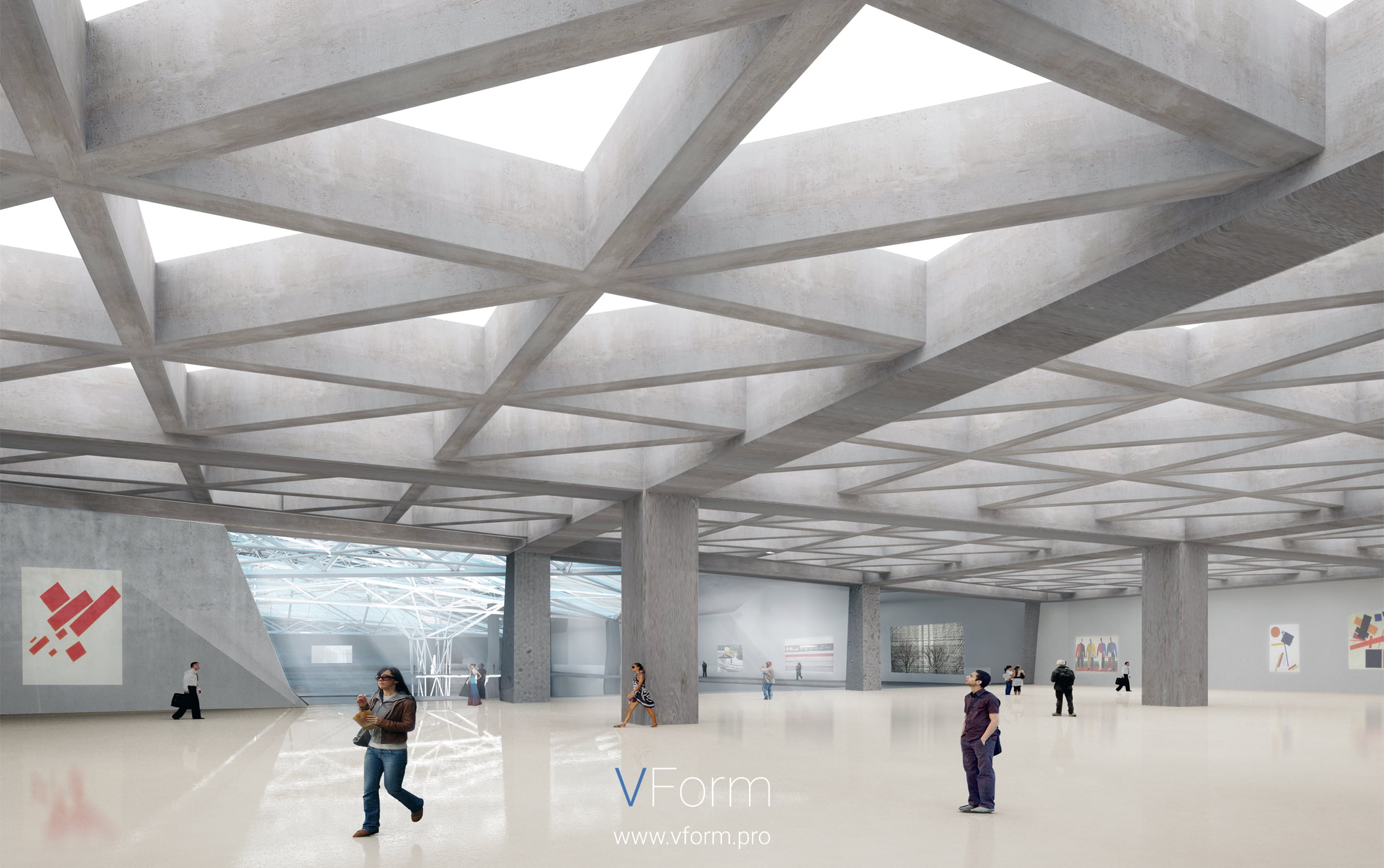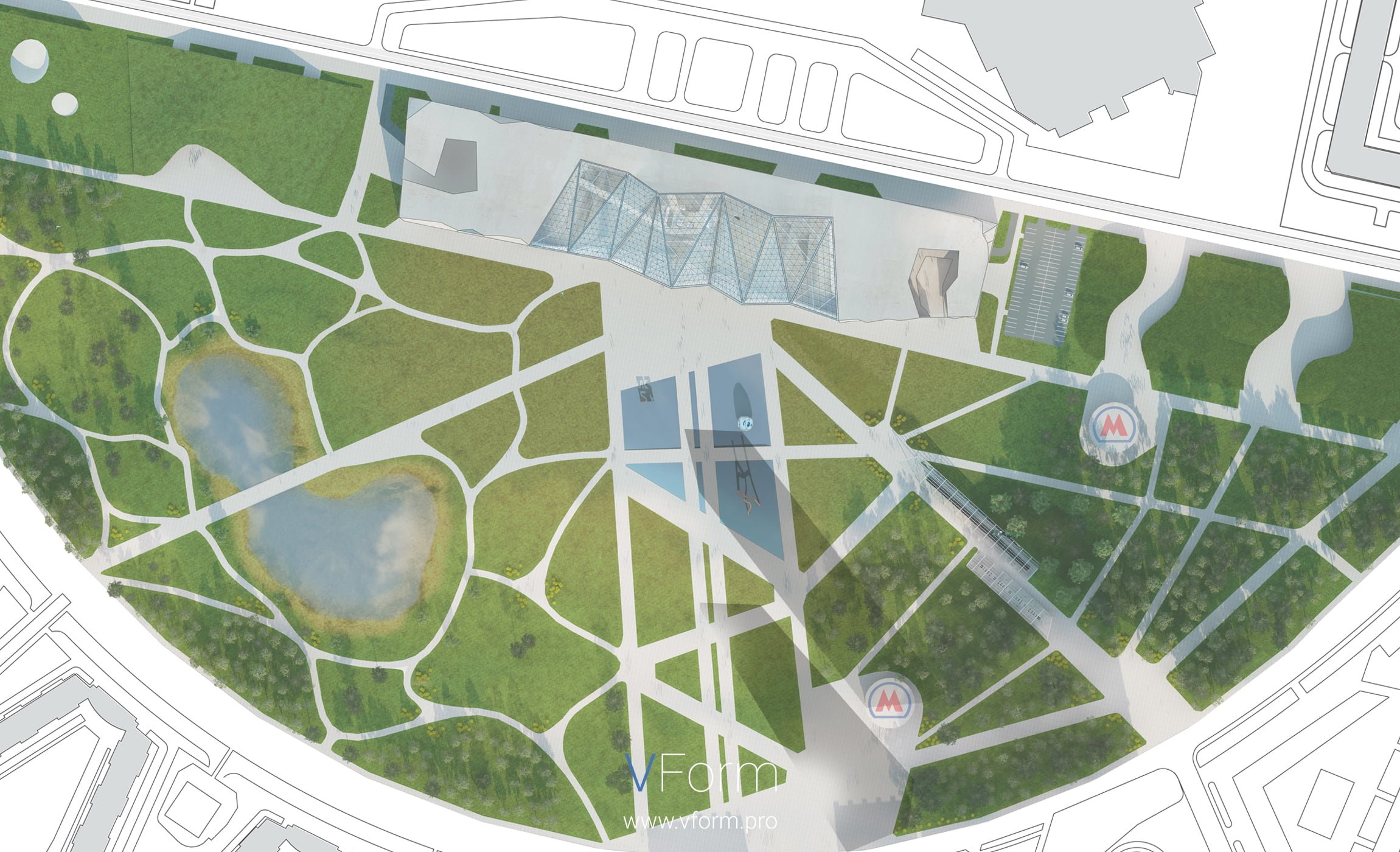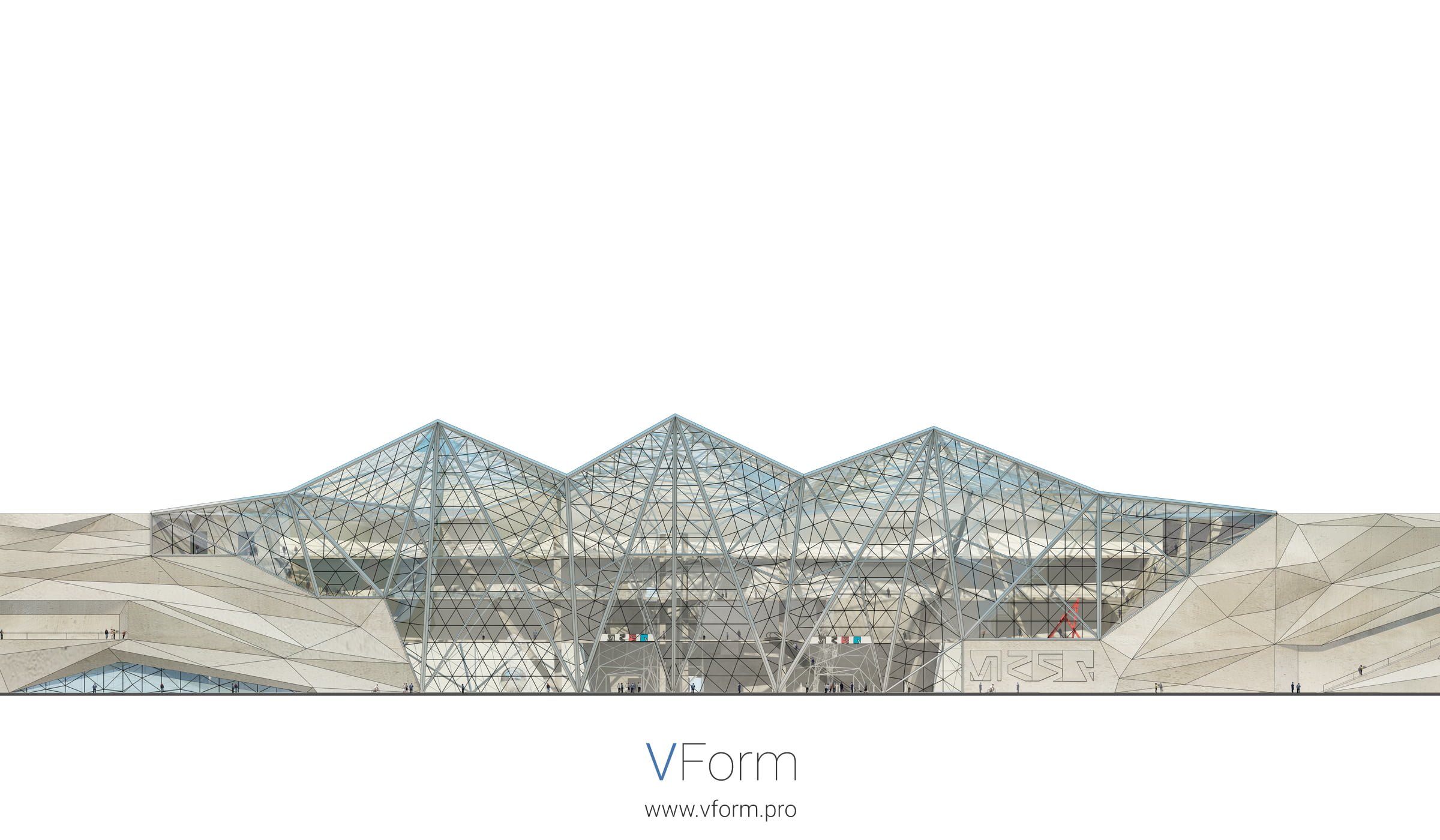 Museum of Contemporary Art in Moscow
Details:
1 place
"International Review Competition"
Category: public buildings
3rd place
"European Architecture Contest for ETICS Facade" Design Competition
Category: public buildings
Munich. Germany 2015
The project is conceived not only as an exhibition complex, but also as a platform conducive to the emergence of new forms and ideas in art through discourse.
Space-planning solution of the Museum
Internal space unites various functional zones and contributes to social communications, forms a comfortable and cozy public space. The public space is covered with an openwork two-layer steel structure consisting of frame structures combined with diagonal rods. The structure of the internal space implements the concept of artificial relief with smoothly flowing spaces and resembles a kind of caldera, allowing visitors to explore all layers of the museum infrastructure. The main axis of vertical communications, consisting of panoramic elevators and stairs, is the core of the complex, combining all levels from -2 floor to 4th floor.
The vault and workshops are designed to be partially open. Visitors are separated by stained-glass windows from the staff and premises of the vault, which allows for a deeper understanding of the principles of the museum.
Exhibition halls provide for the possibility of transformation, depending on the subject of the exhibition. The exhibition halls used a grid column with a pitch of 24 * 24 meters with a cross section of 1.8 meters in order to create a large, easily changeable space, which in the shortest possible time can be divided into smaller rooms.
Light – transparent concrete is used to fill openings in certain areas of enclosing structures, allowing to insolate the interior spaces, as well as create unusual lighting effects at night.
The concept of the general plan
The museum will create a new point of attraction in the city, located outside the Garden Ring, which will contribute to the development of the Khodynsky field, which is currently underdeveloped. Design site has a minimum slope. An important role in the decision of the general plan of the Museum is played by the historical past of this territory, which until recently was an airfield. The boulevard, which is the main pedestrian axis, leads visitors to the building of the Museum, repeats the outlines of the airstrip and thus reminds of the past of this territory. The boulevard divides the park zone into two conventional parts. The western part is designed as a landscape park, reminiscent of natural landscapes. Regular planning of the eastern part of the park represents scientific and technical progress. In the future, in this area of ​​the park, aircraft exposure is planned.
At the moment, a subway museum is under construction in this area, which will become another cultural institution of the district.