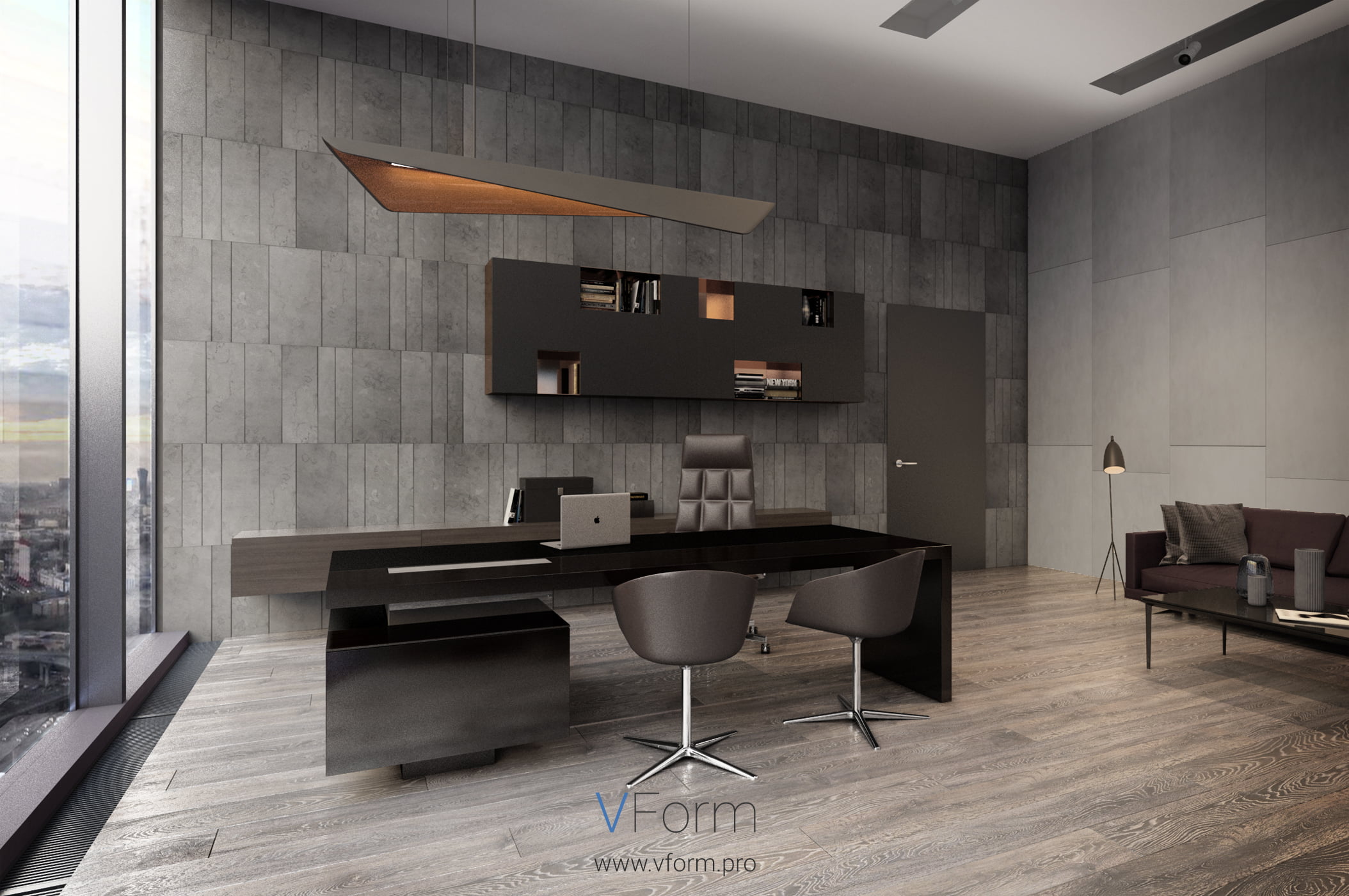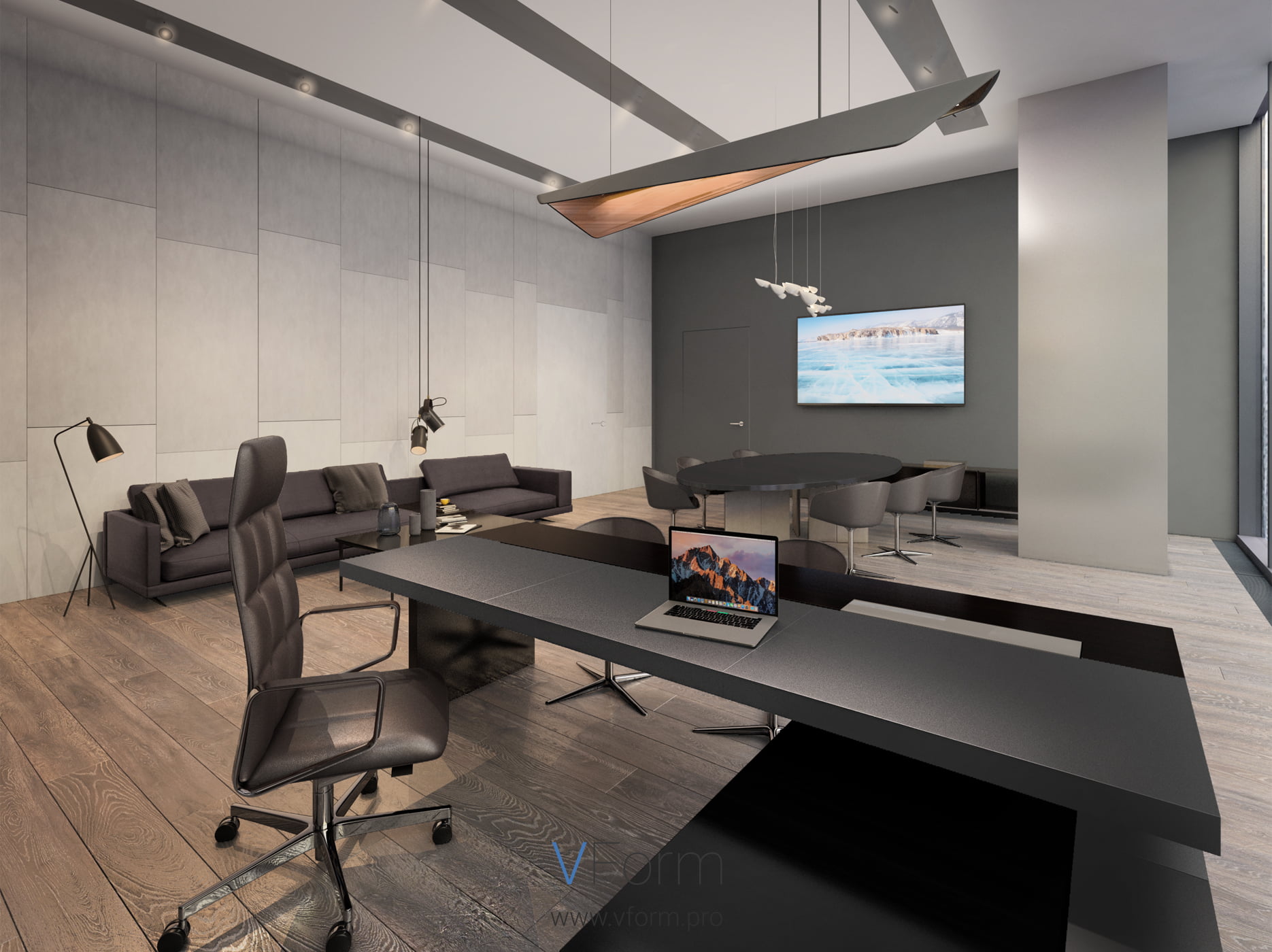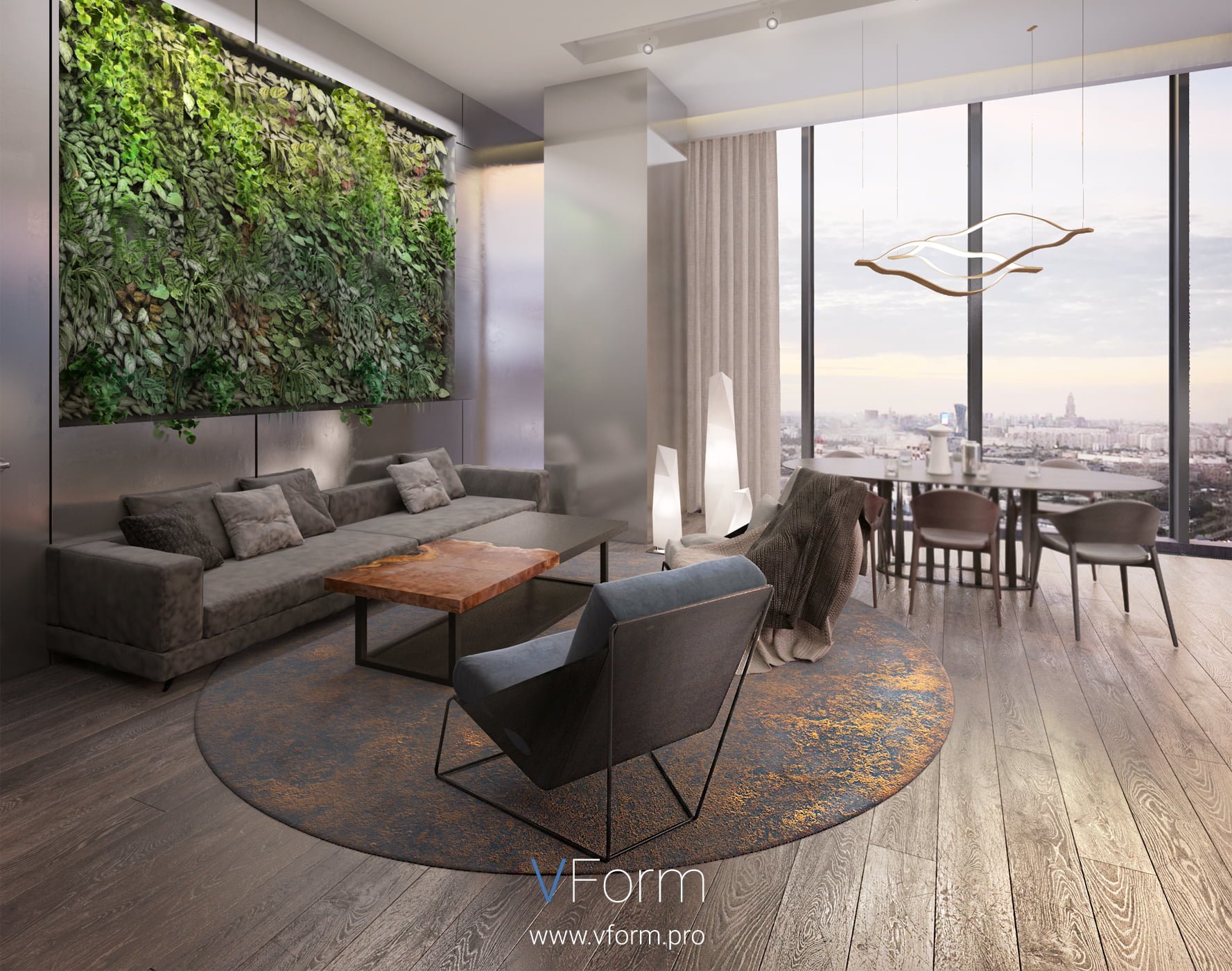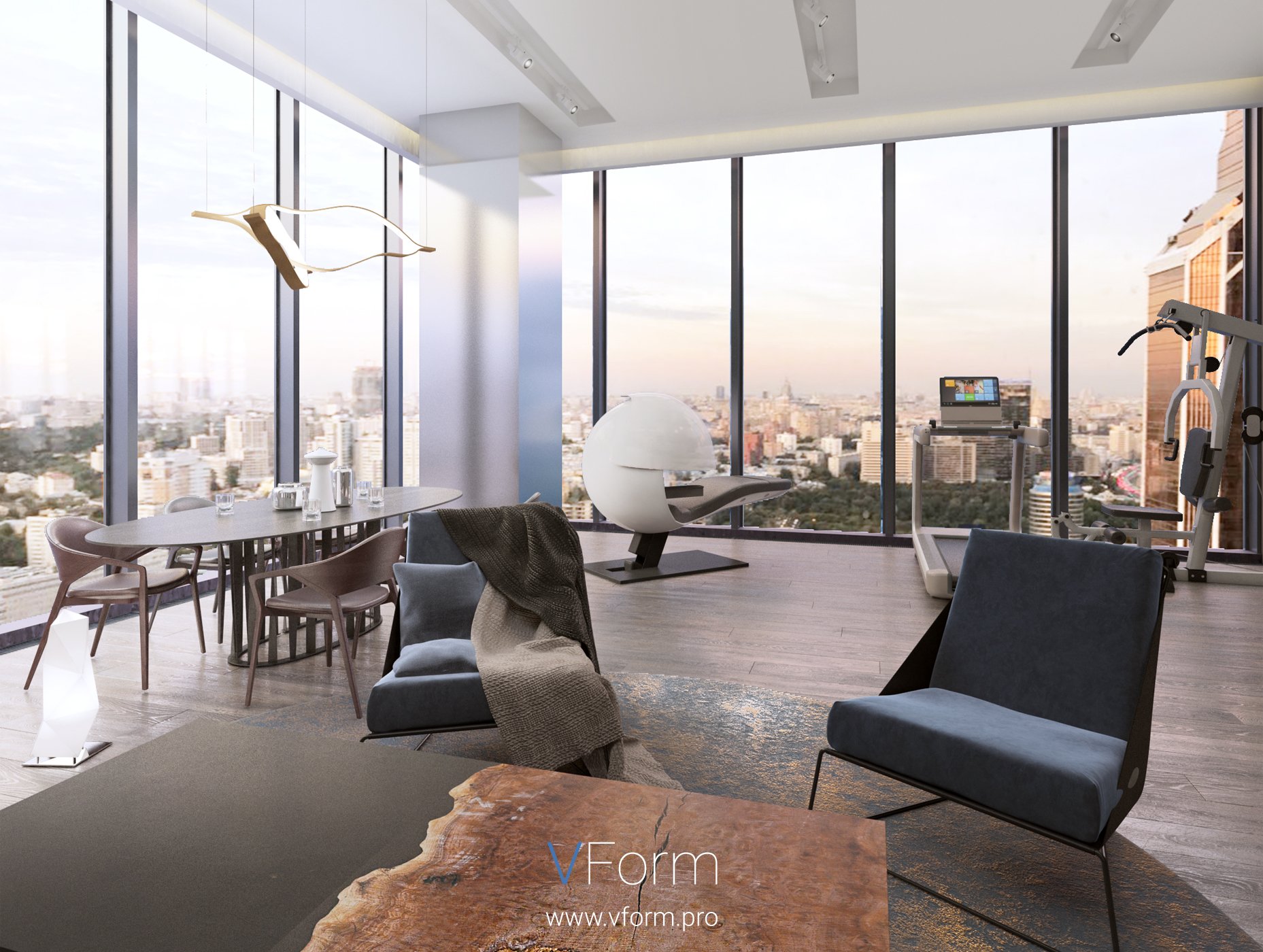 Office in Moscow City VIP zone
The design site is located in a complex of towers in Moscow City. The building has a panoramic view.
The main objectives of this conceptual project: creating a functional and expressive office space that provides high labor efficiency.
The main axis organizing the office is looped and located as close to the core of the tower as possible to reduce the distance from the entrance to the office to the employee's workplace, and this technique also allows for more efficient use of space.
The layout of this space provides convenient communication between departments and allows you to evenly distribute the main flows of people. The plan combines both open spaces and isolated rooms, depending on the specifics of the work of the department or employee.
The main attraction point in the input group is the video wall, which consists of many seamless screens. The video wall will allow you to demonstrate content created taking into account the architectural features of the room, as well as ordinary video materials.
It is proposed to use systems in the meeting rooms that allow for video conferencing, efficiently exchange and present materials on the projector screen.
In addition to the workspaces in the departments, there are areas for communication and short breaks, which generally contributes to the exchange of ideas and increase labor productivity.