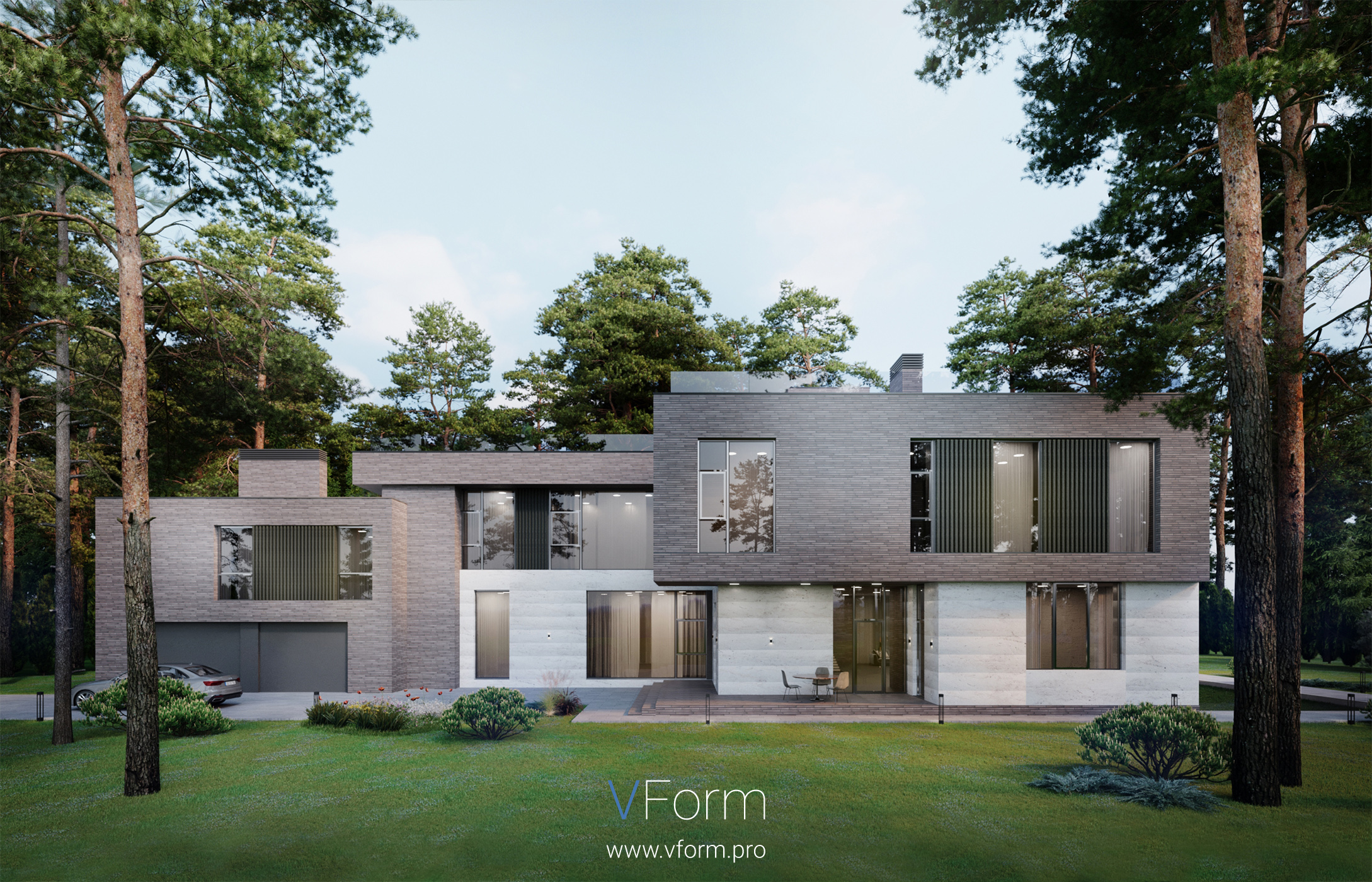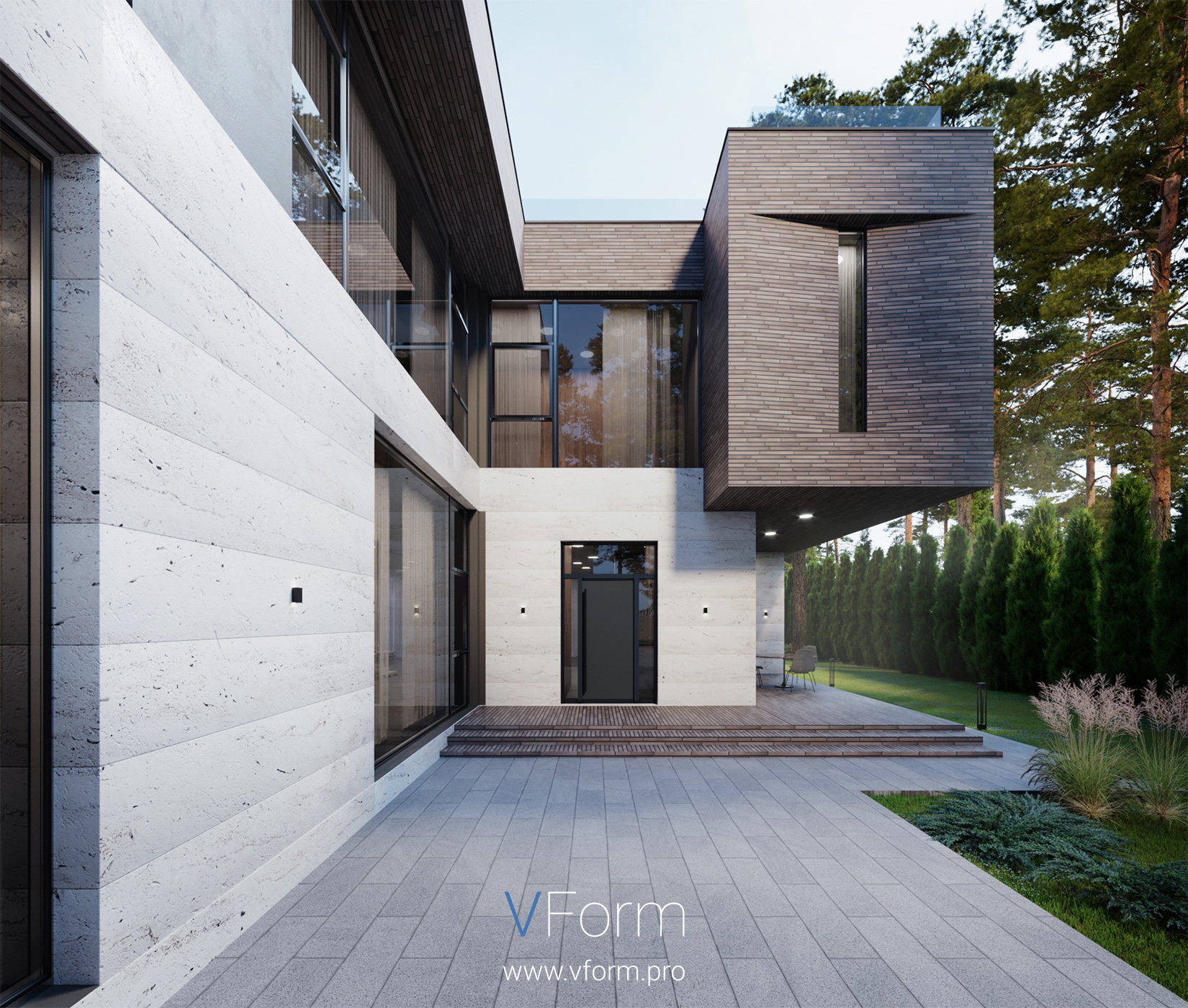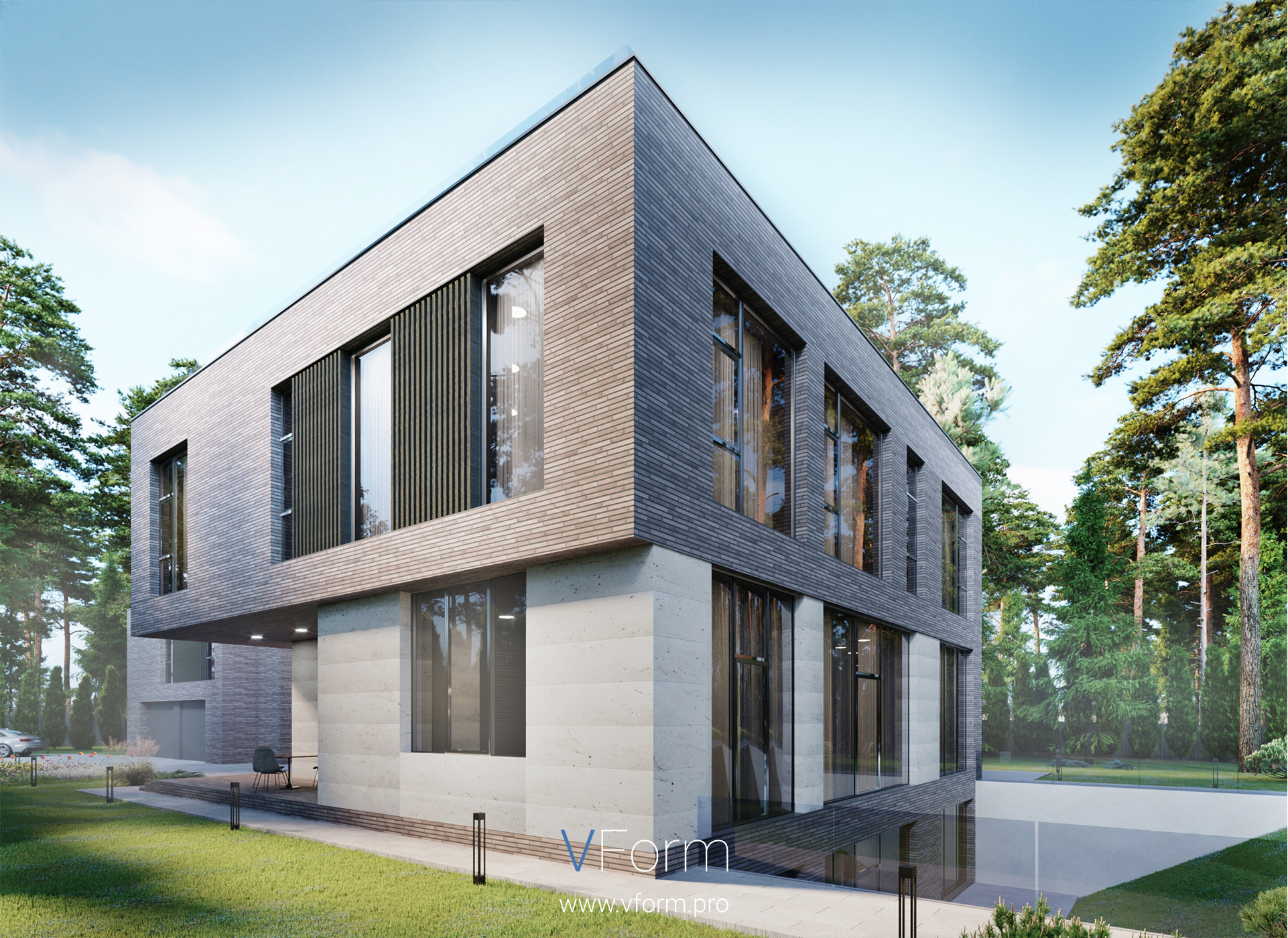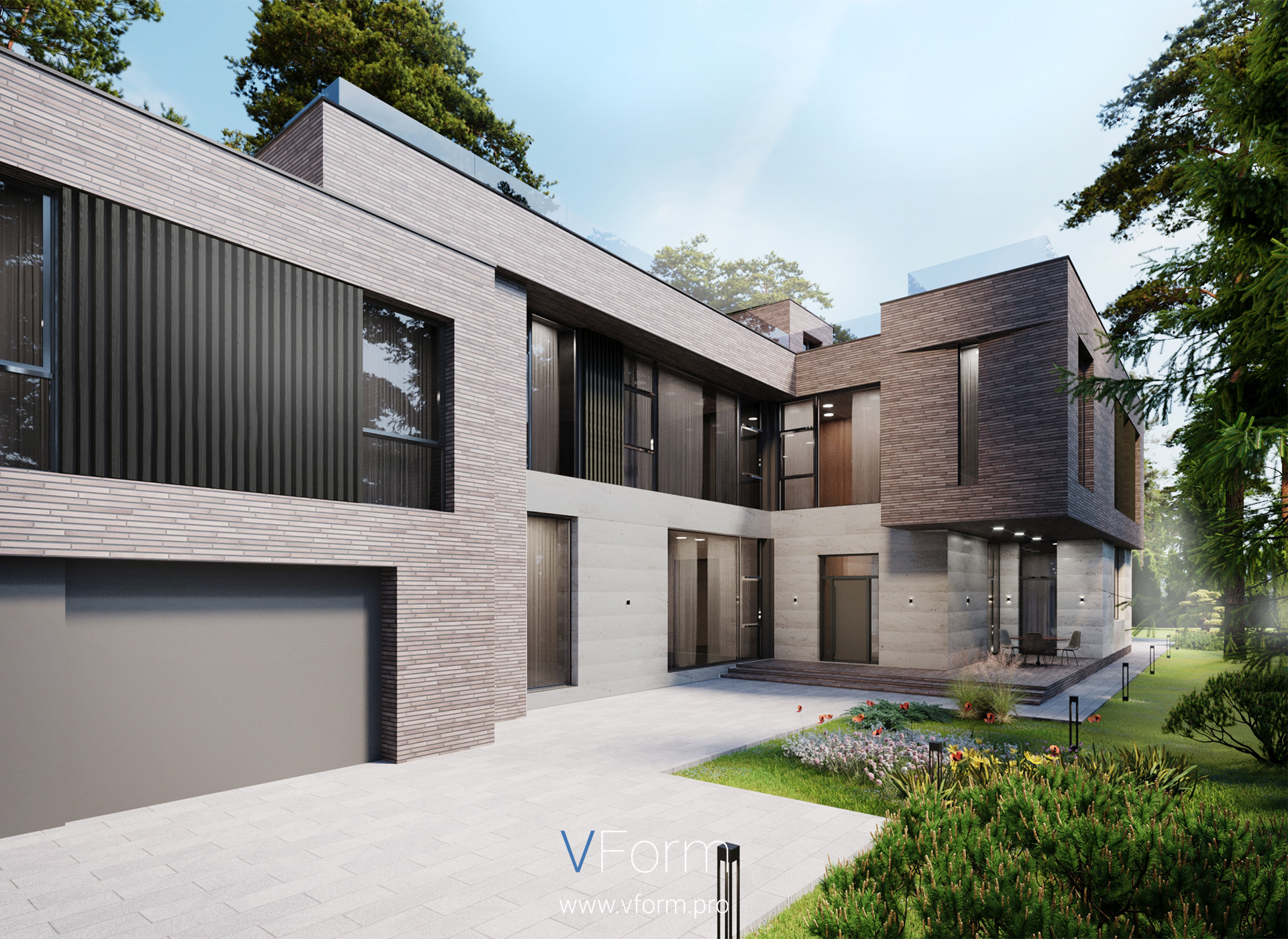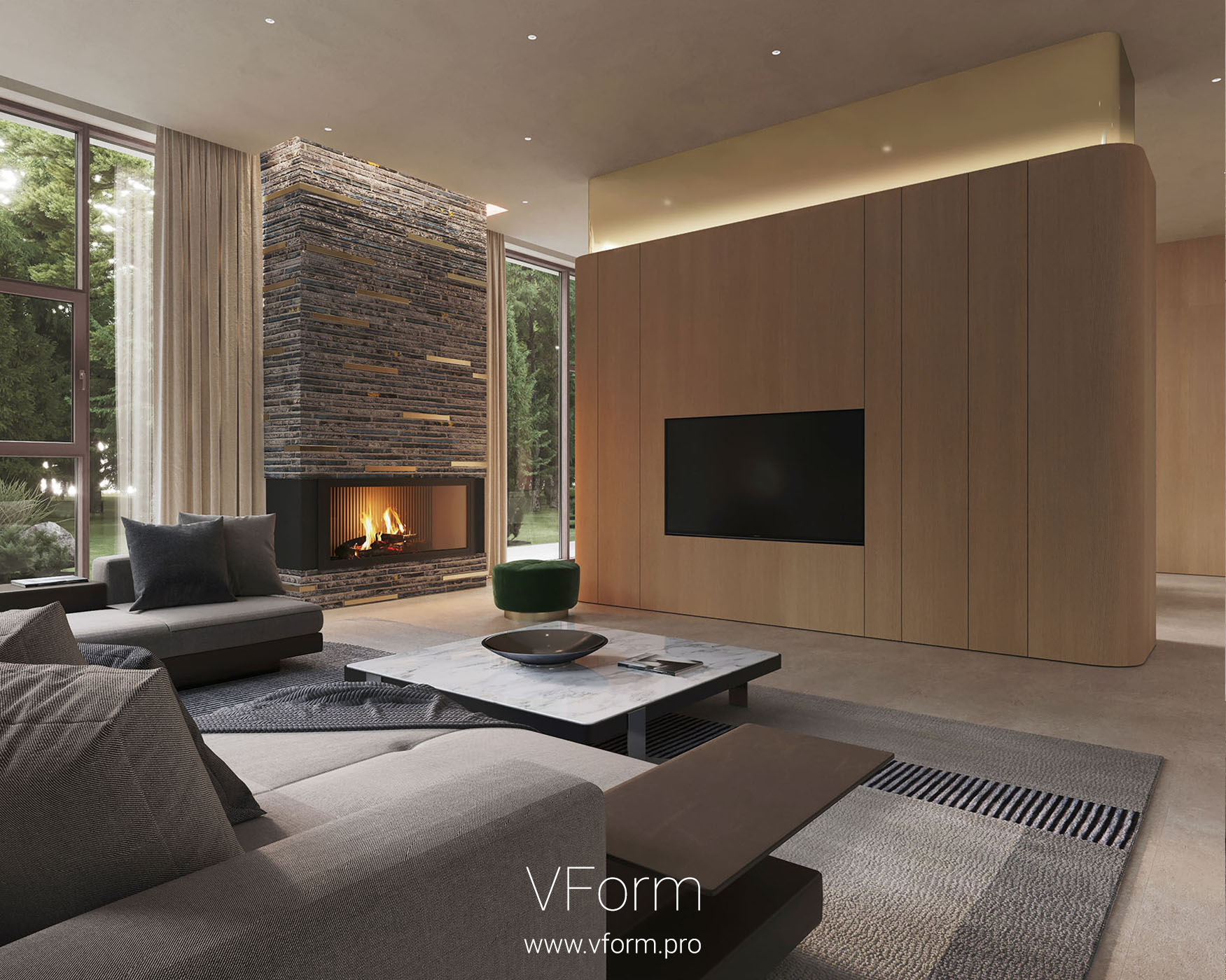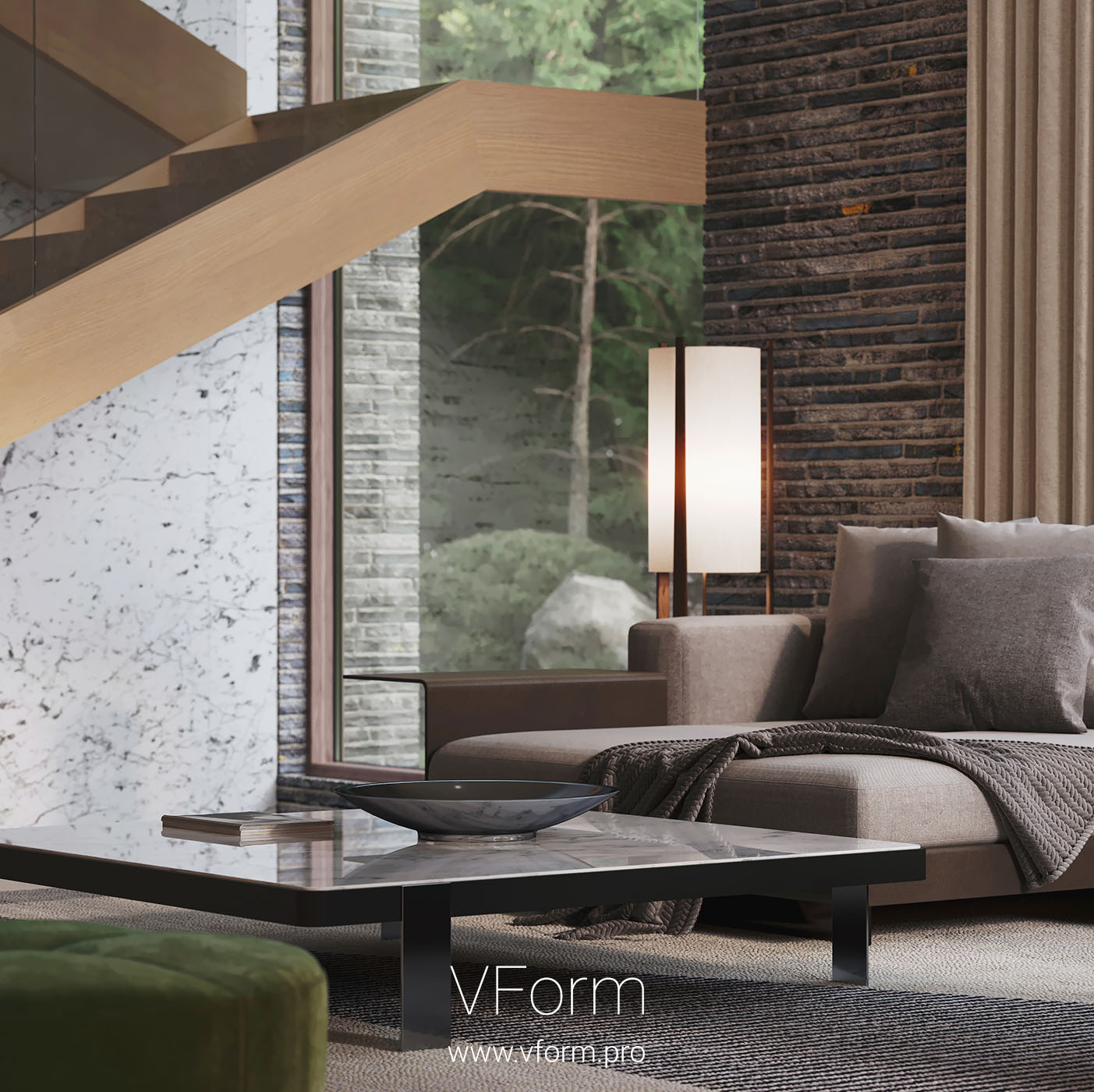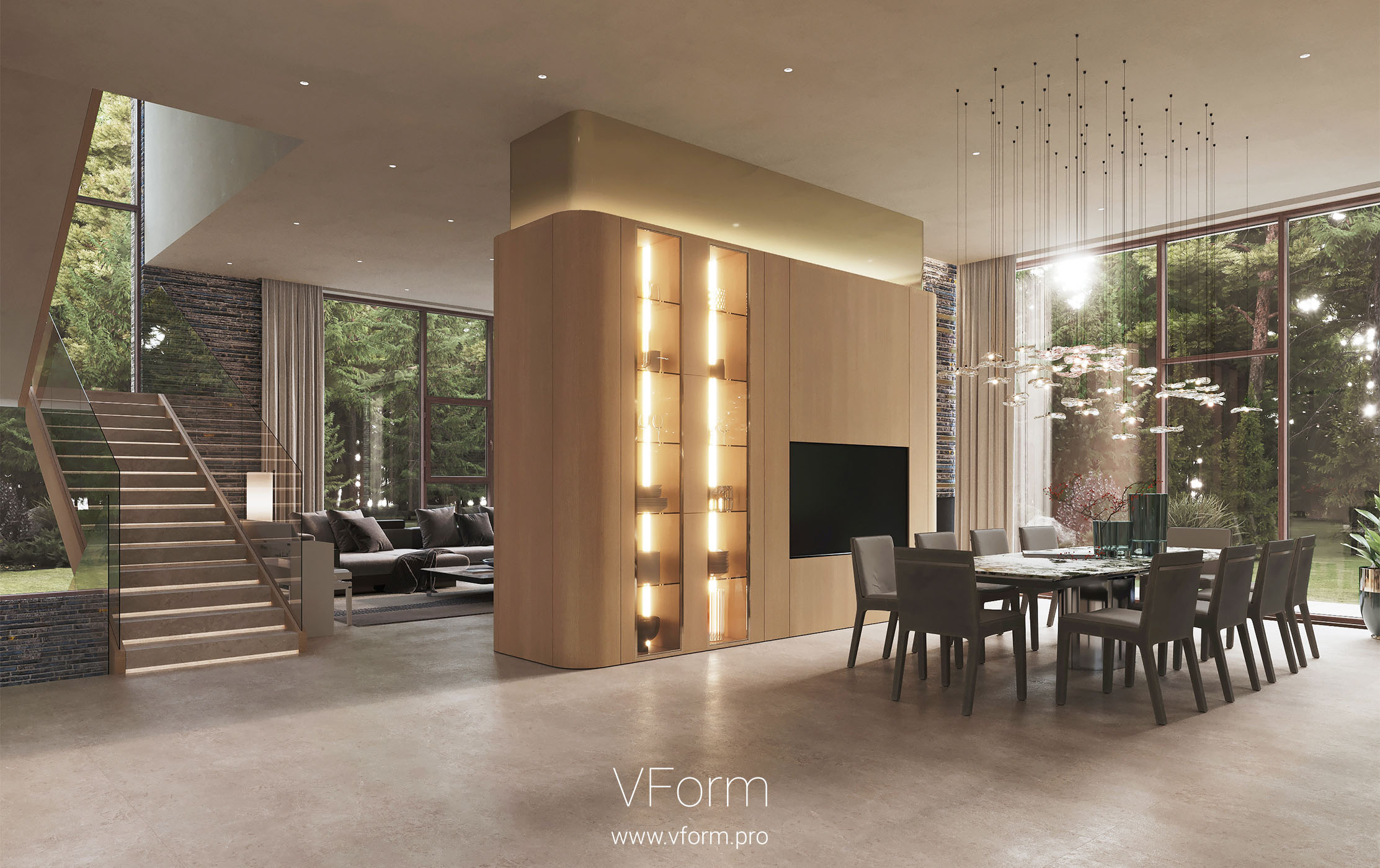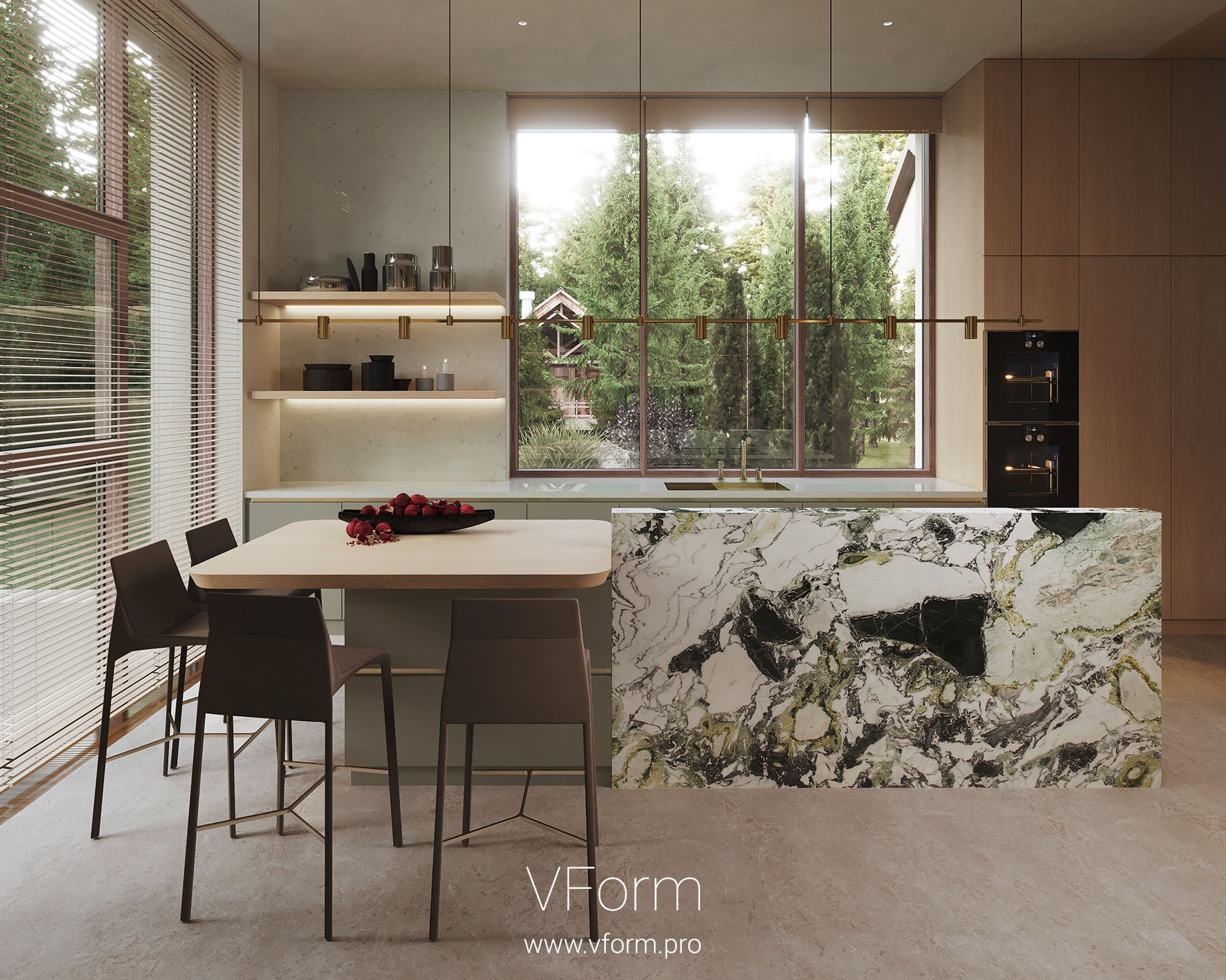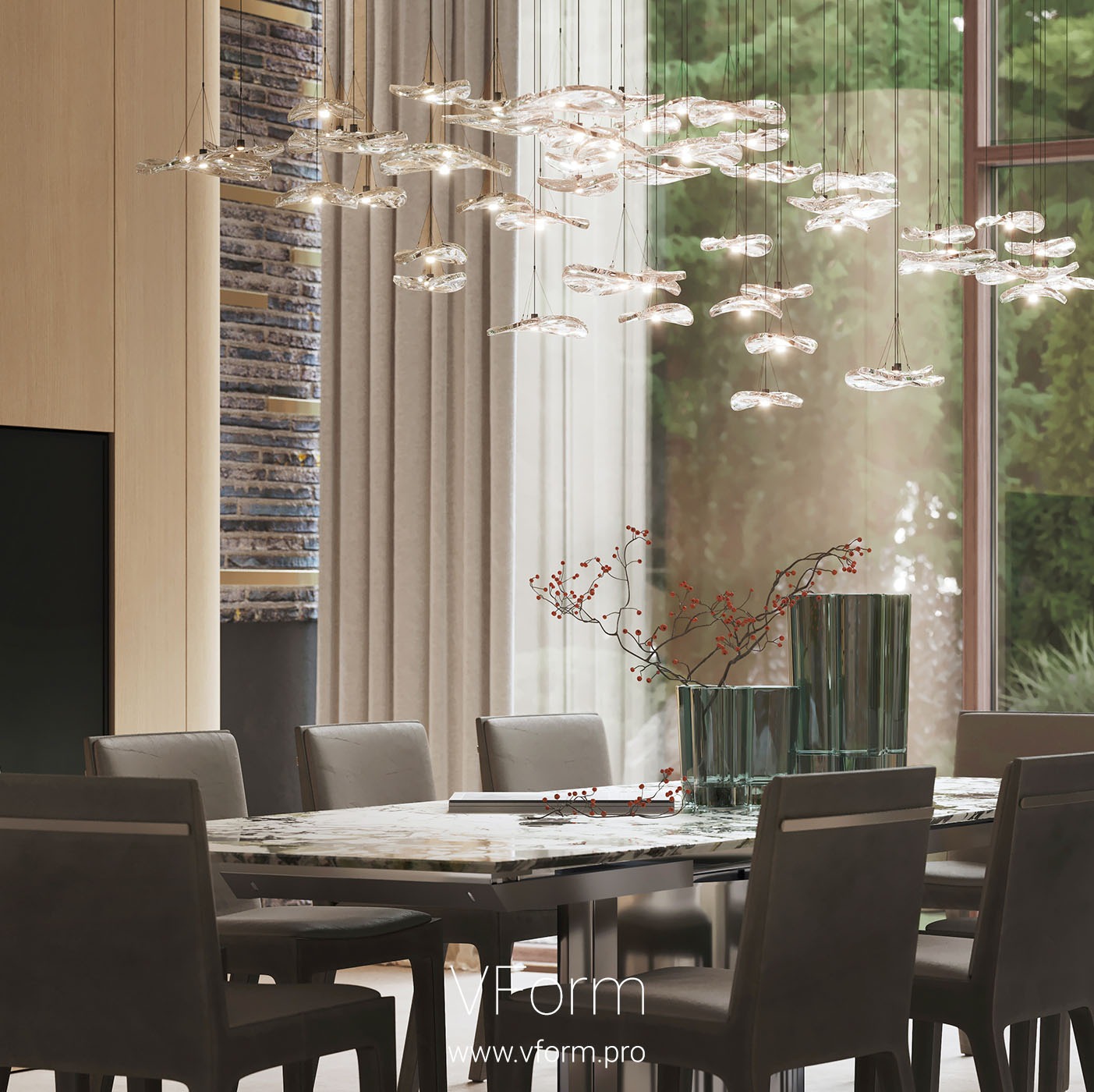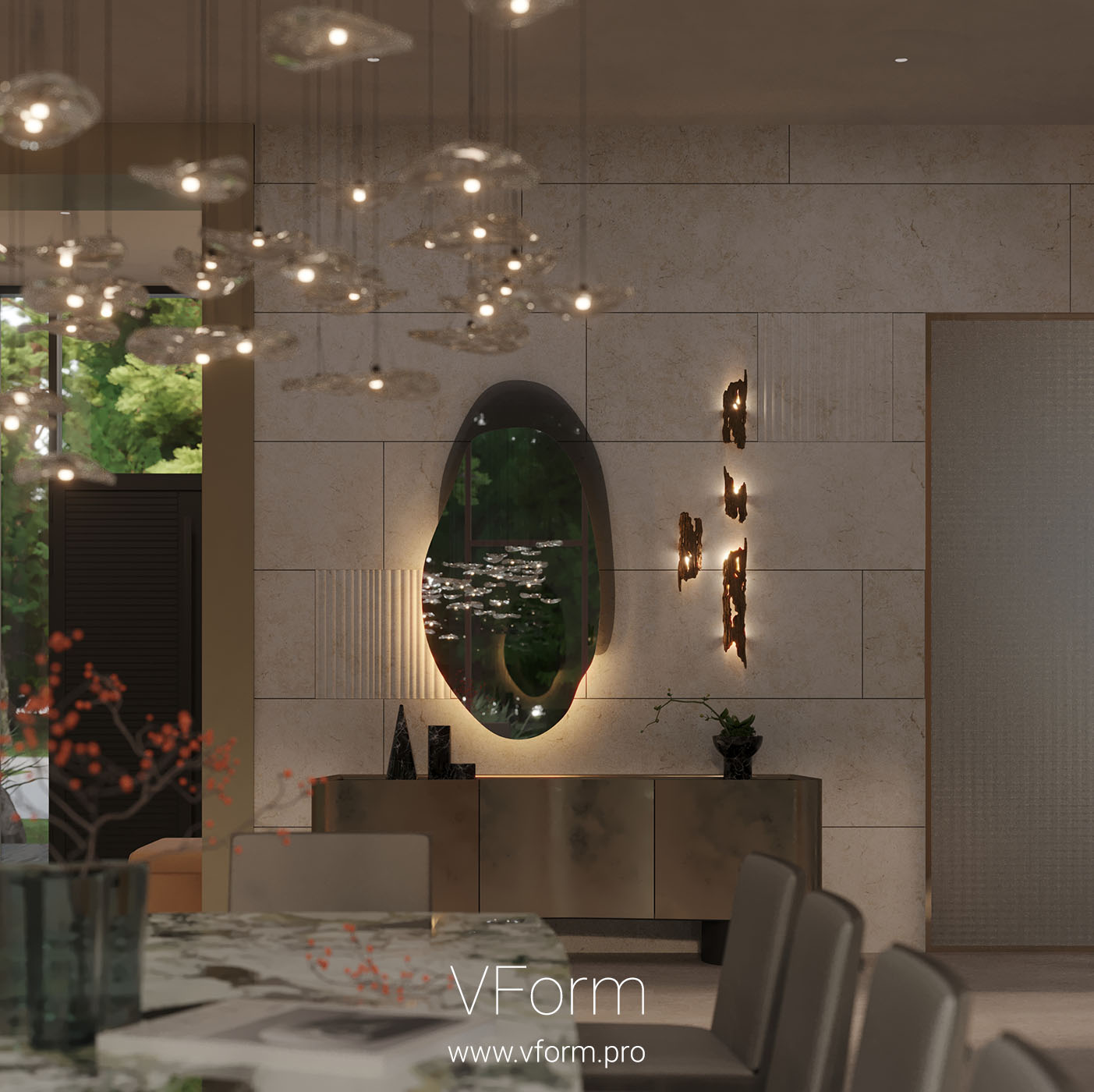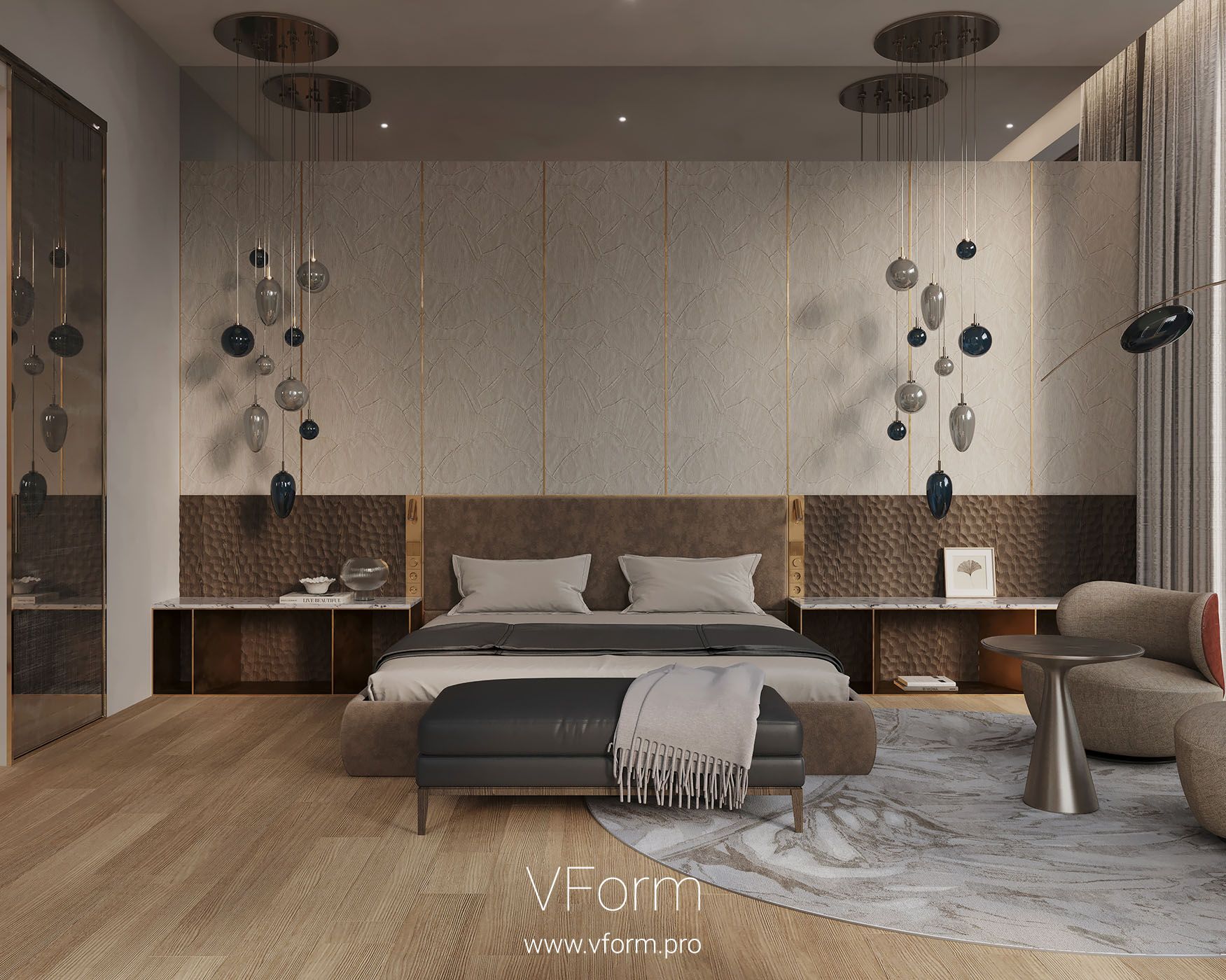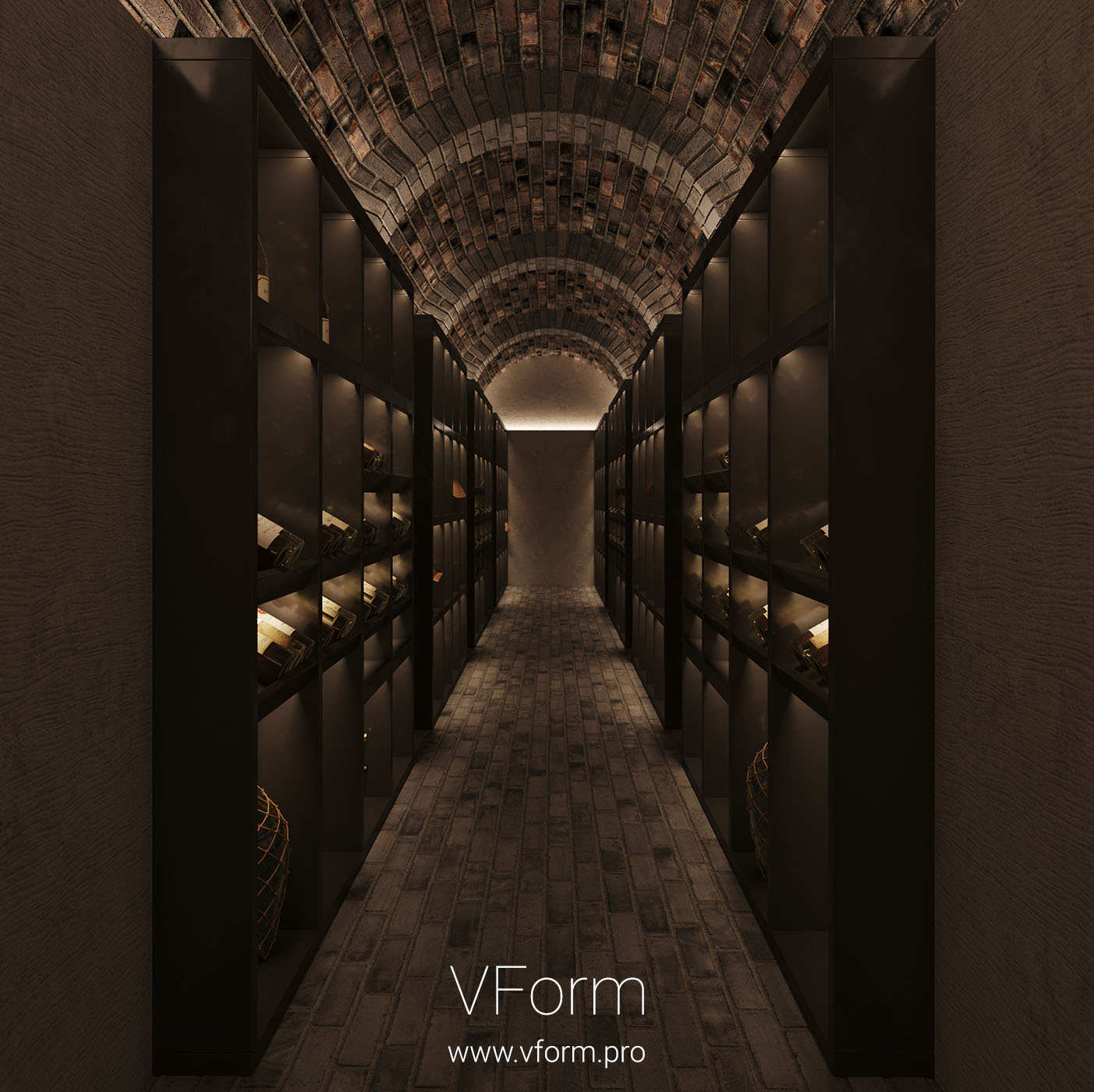 Residence in a Pine Forest
Status:
Under construction
Details:
The total area of ​​the premises is 1149 m2.
The residence is located in a pine forest on Nikolina Gora in the Moscow region.
A compact plot, where it is possible to place capital objects and a large area of forest lease adjacent to the plot, determined the dynamic composition of the house.
Different functional zones are articulated with different volumes. The house of about 1200 m2 includes a living area, seven bedrooms, a sports area with a swimming pool, a garage, a staff room and technical rooms.
In the basement there is a sports area, in order to provide a view of the forest and insolation for this area, a terraced hill was formed.
Separately, there is an entrance to the block for personnel and a technical area.
Petersen Kolumba transom bricks and Jurassic stone are used in the facade and interior decoration, these natural and picturesque materials make it possible to organically fit the house into the forest landscape.