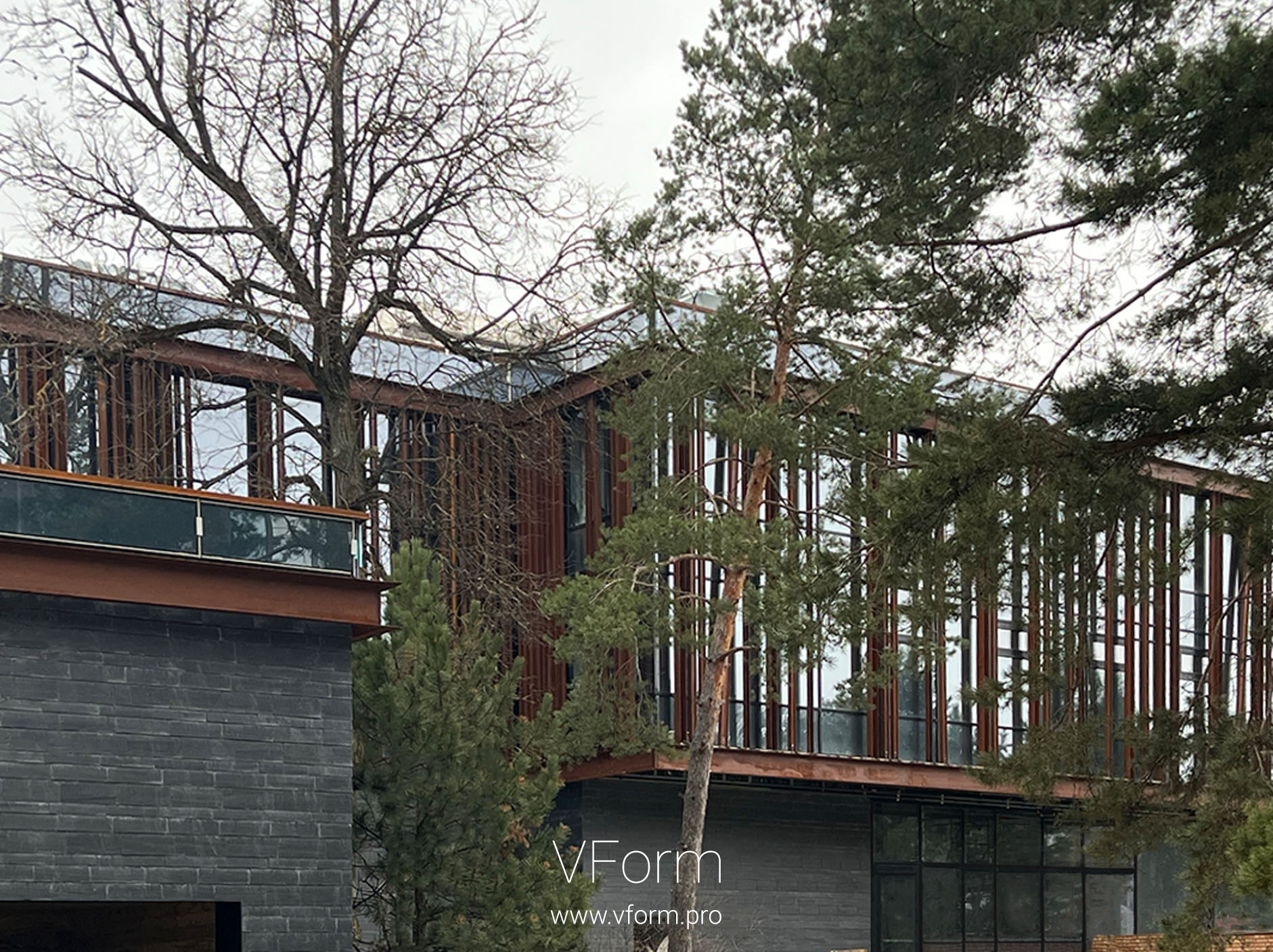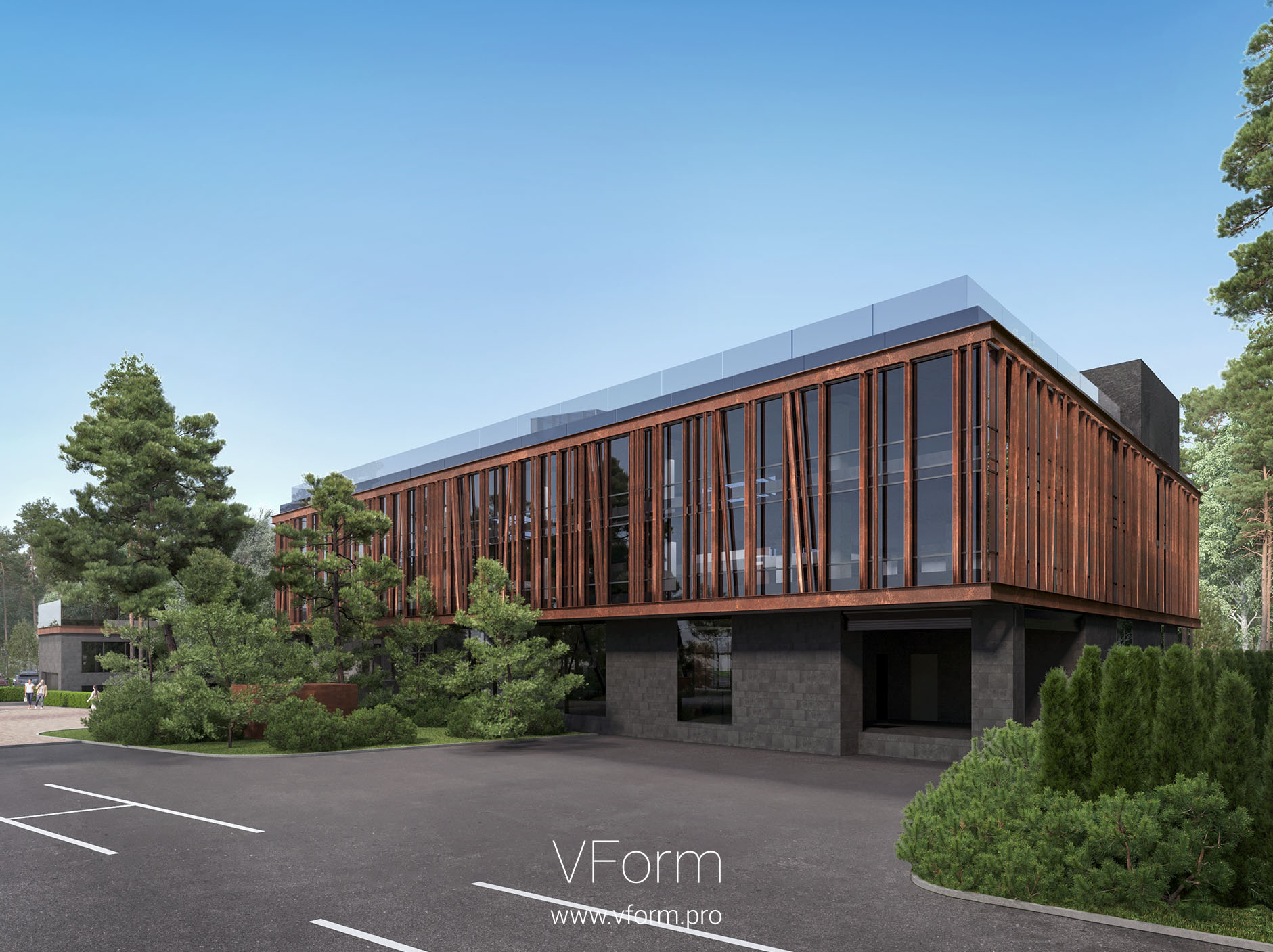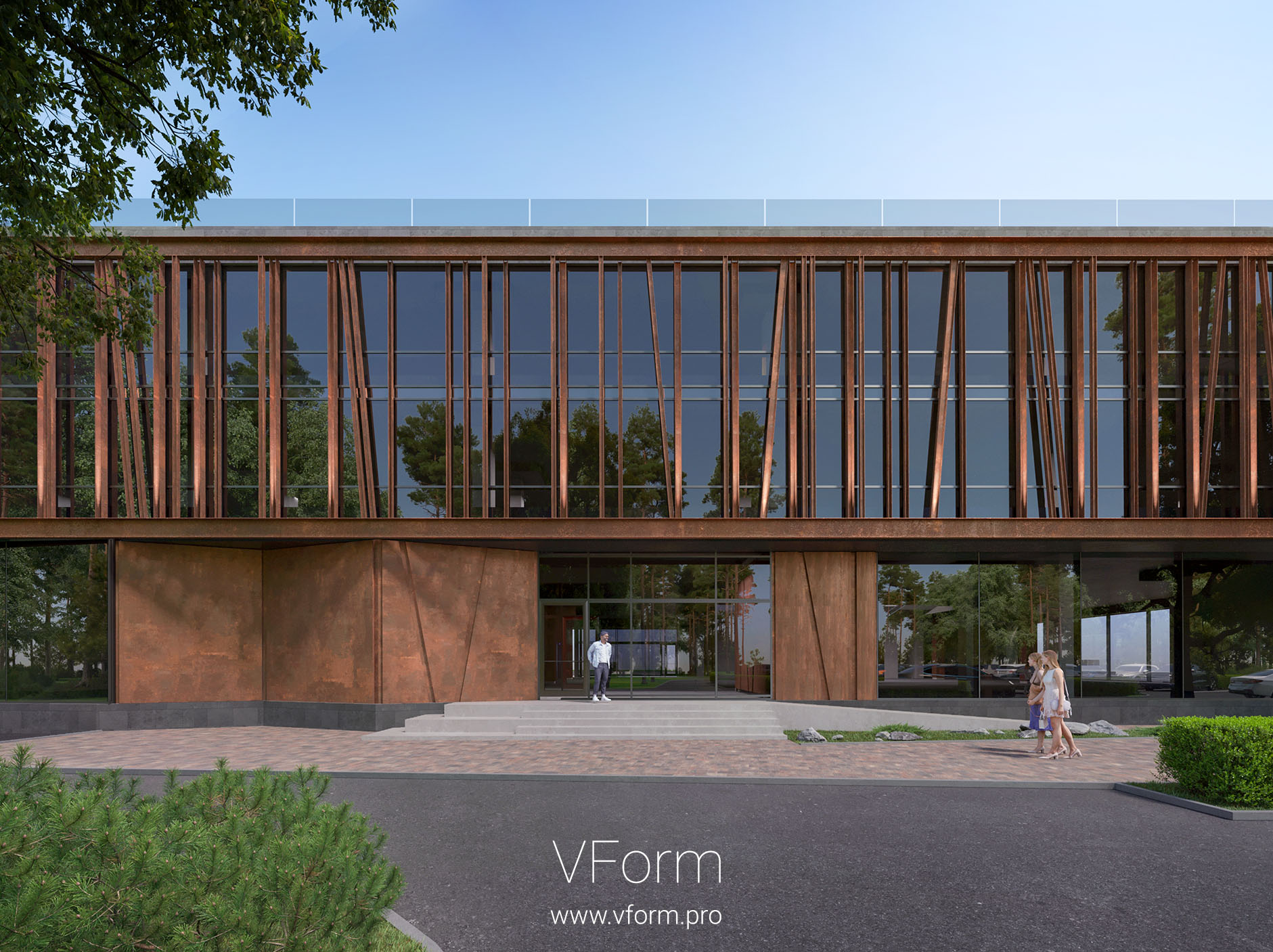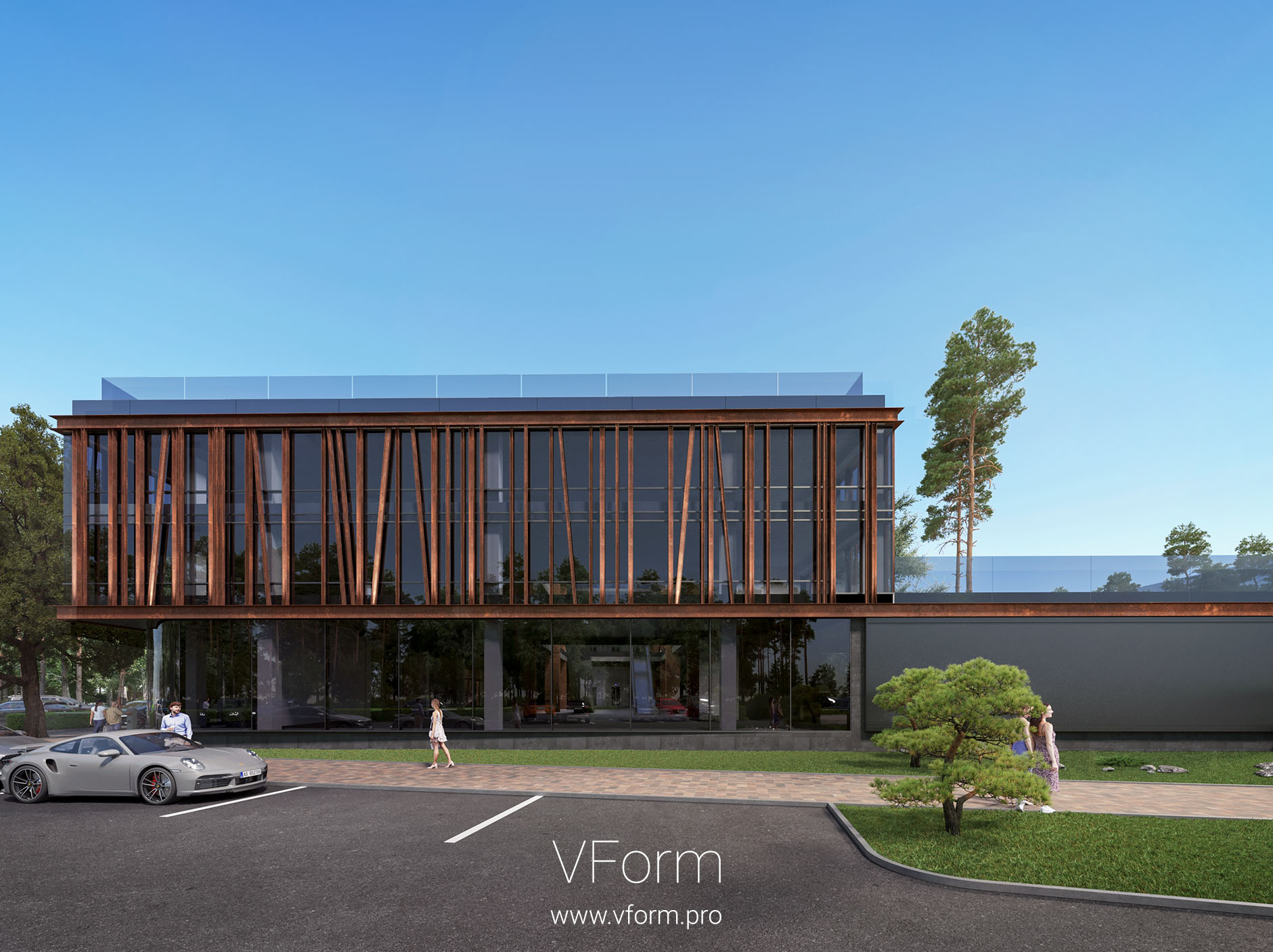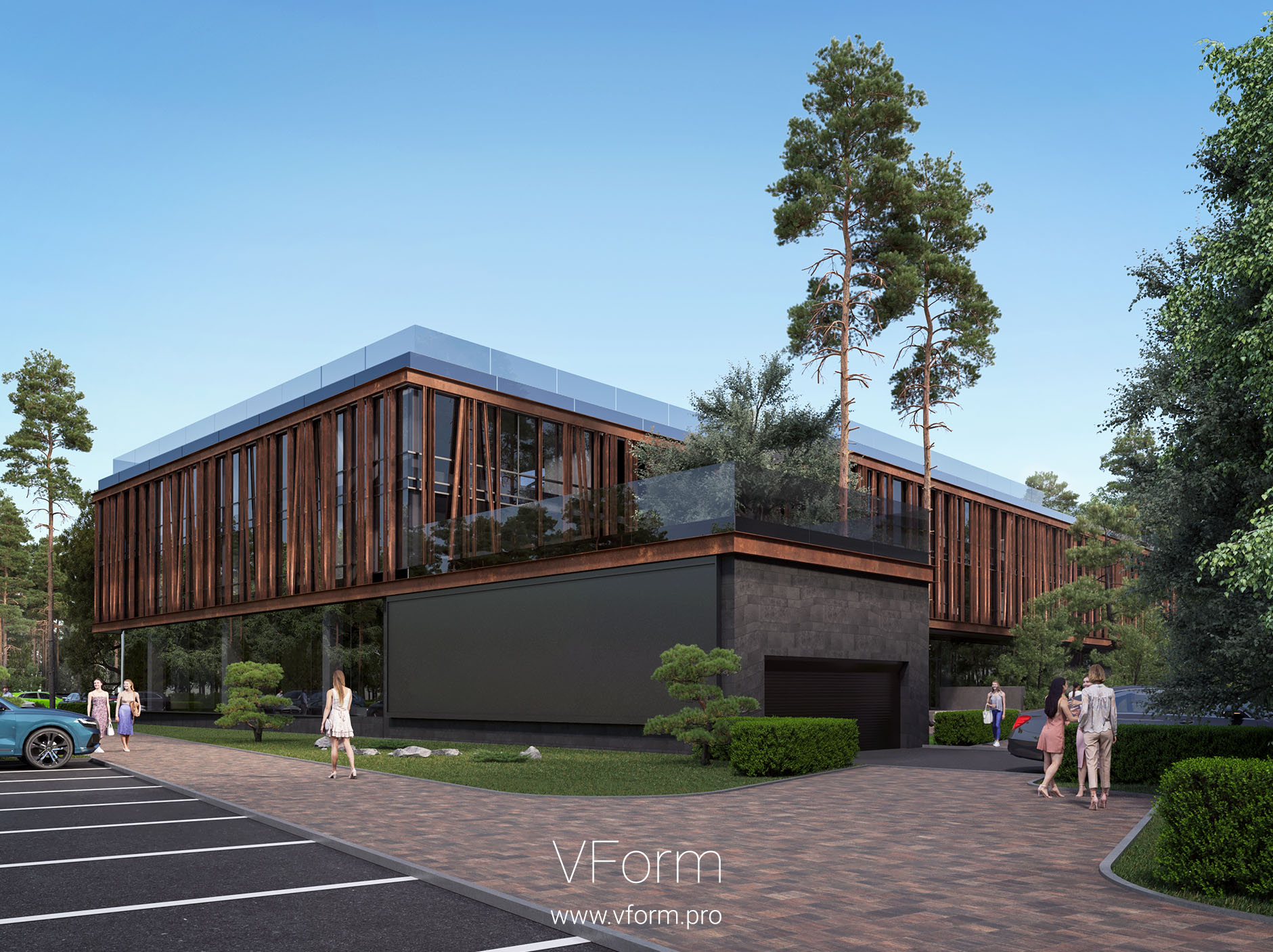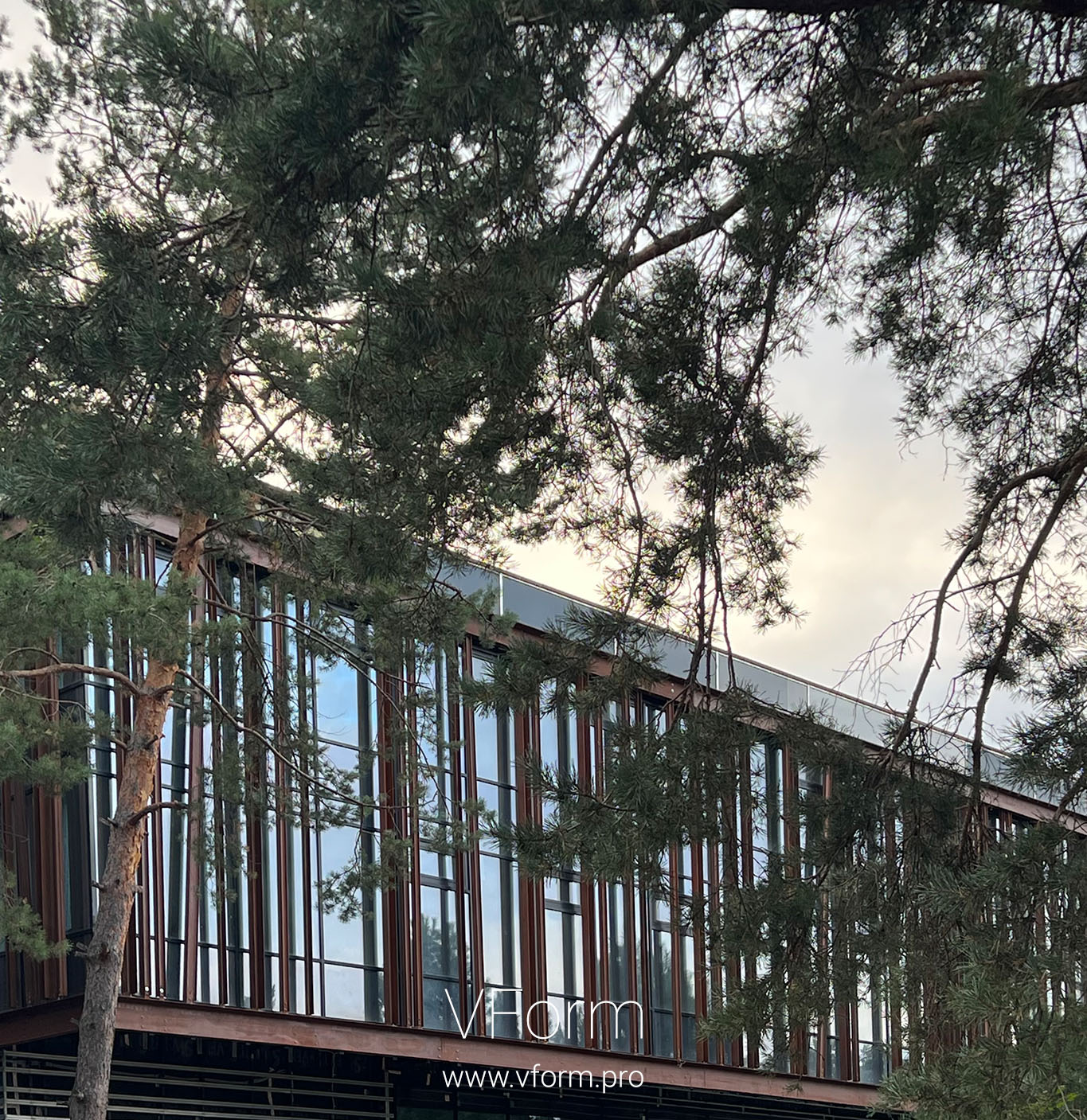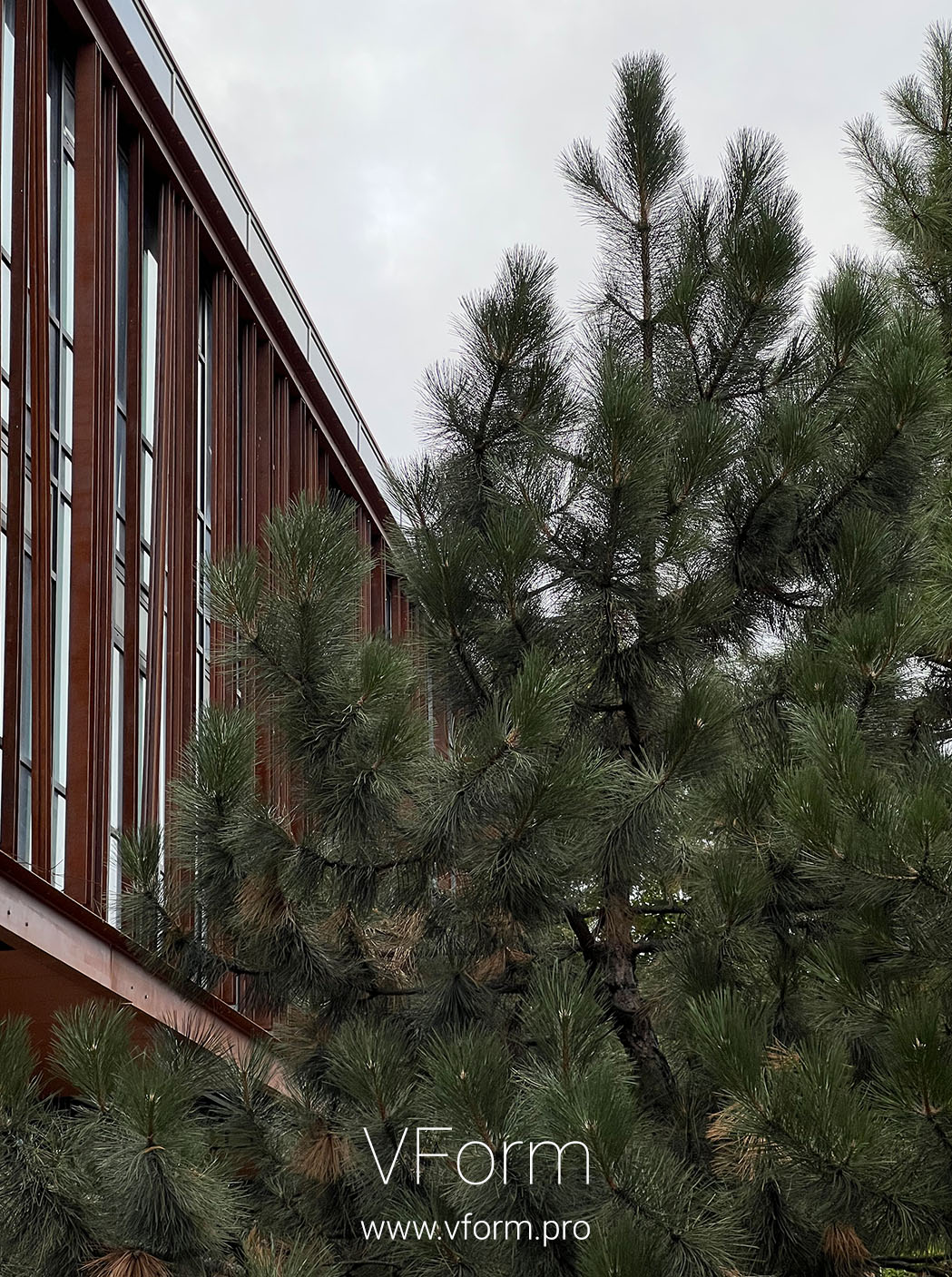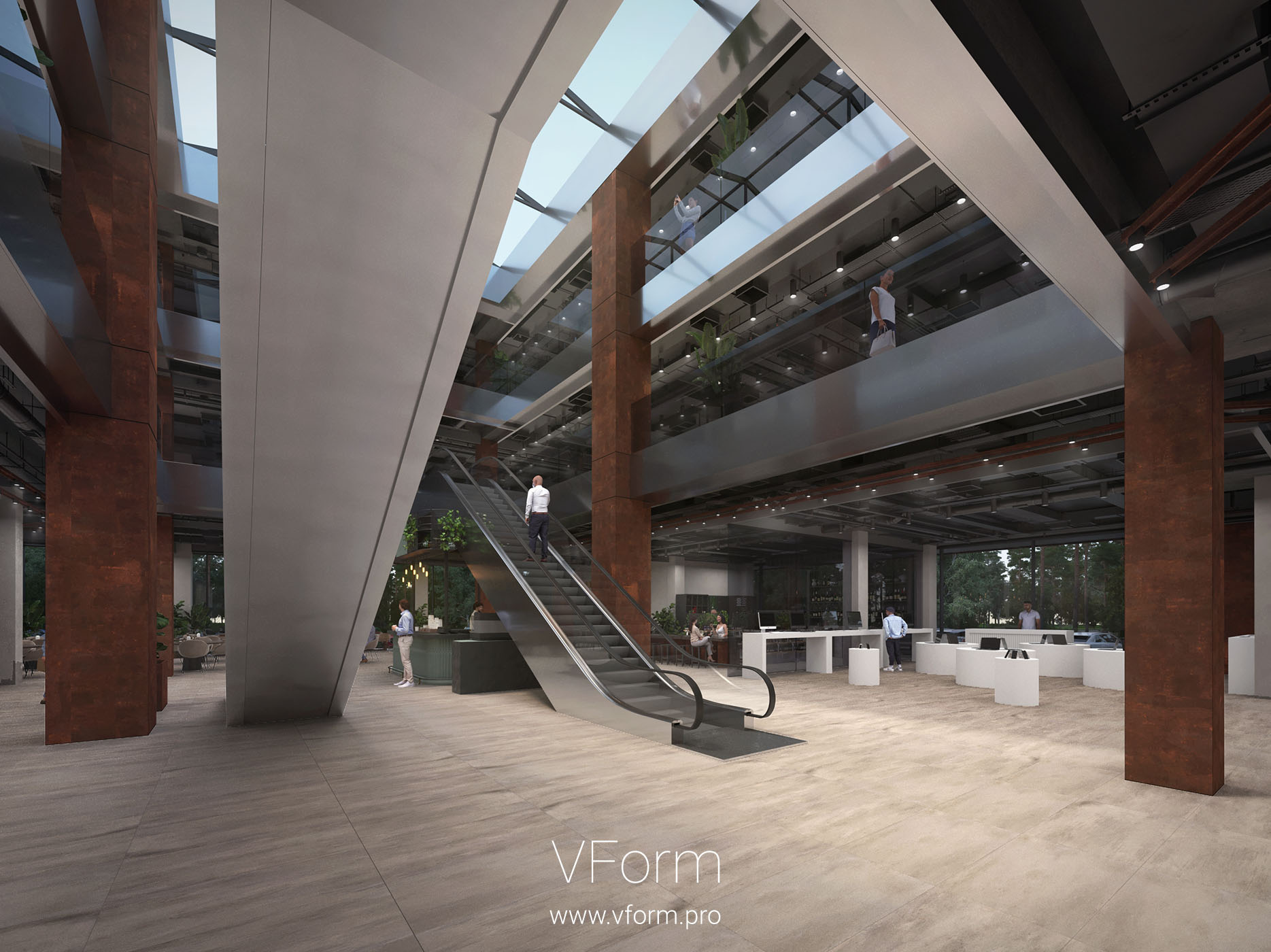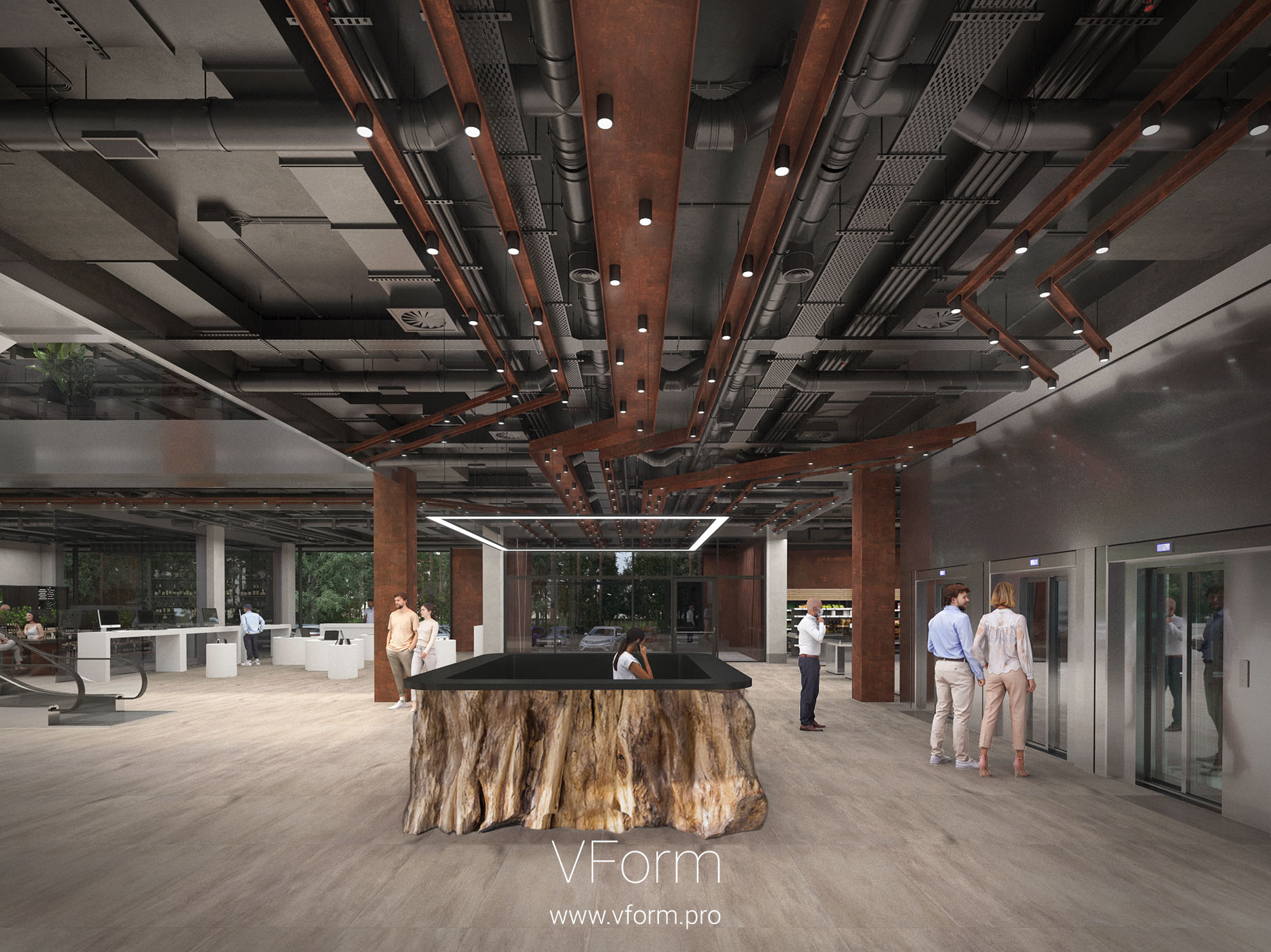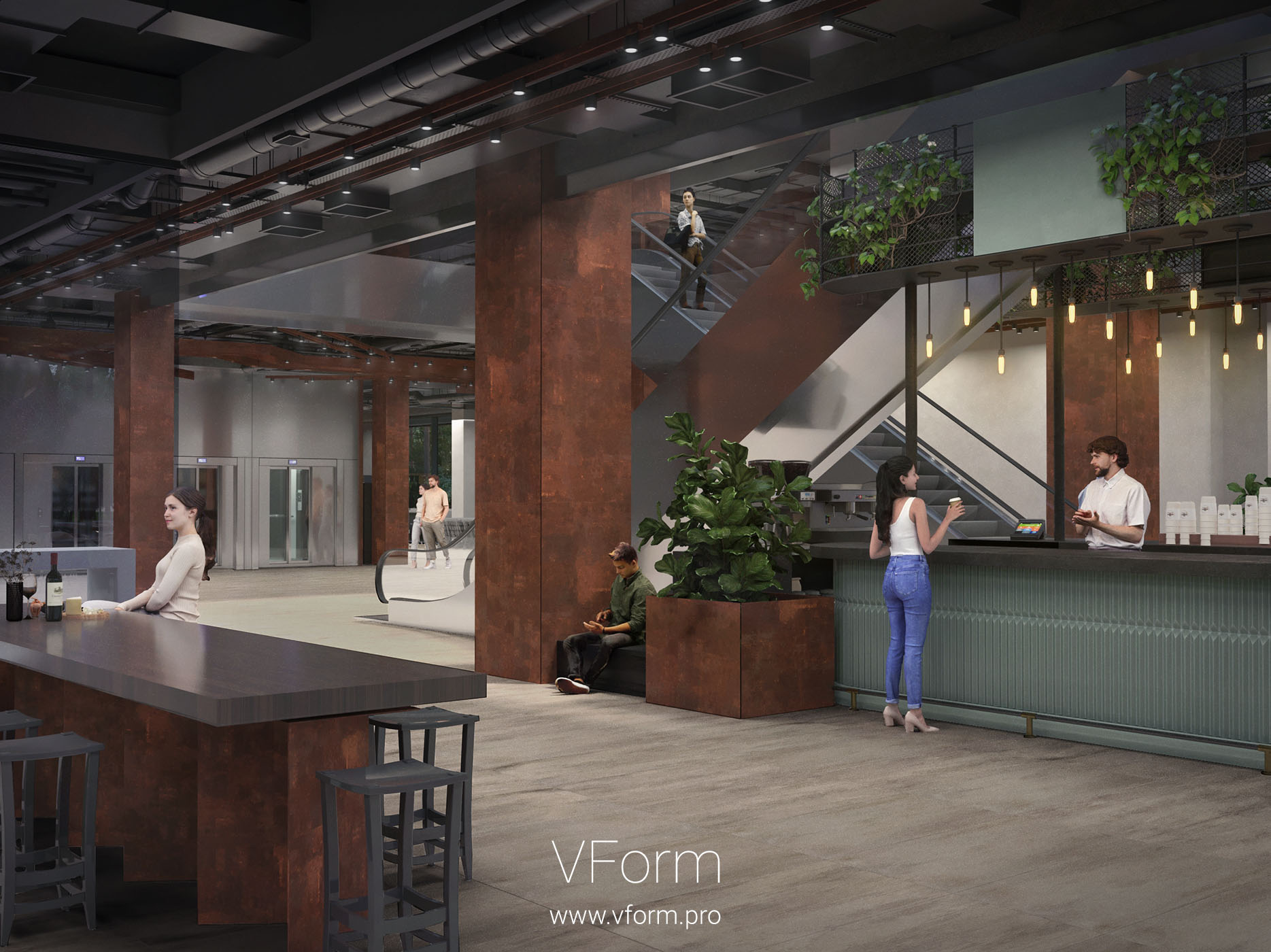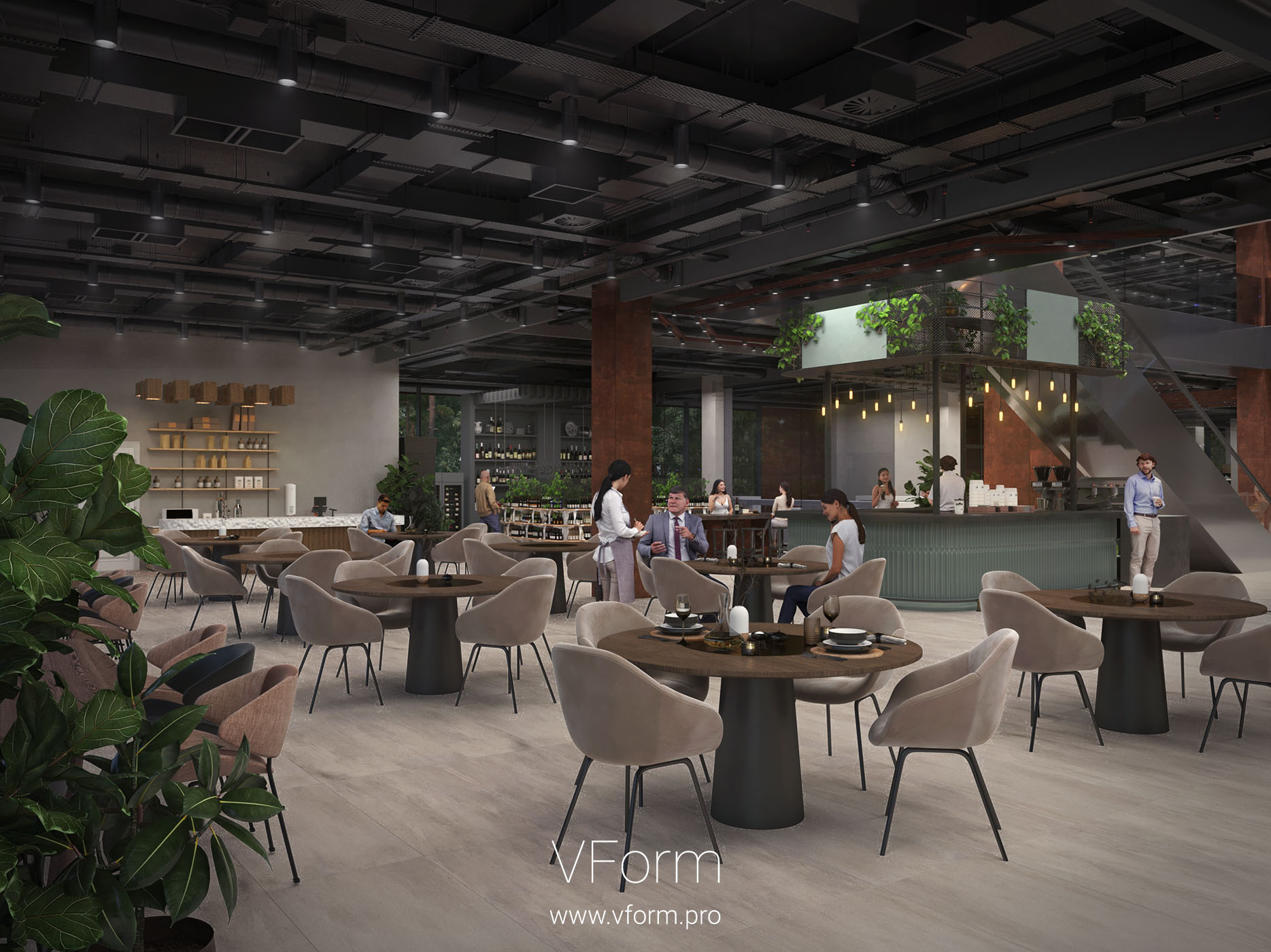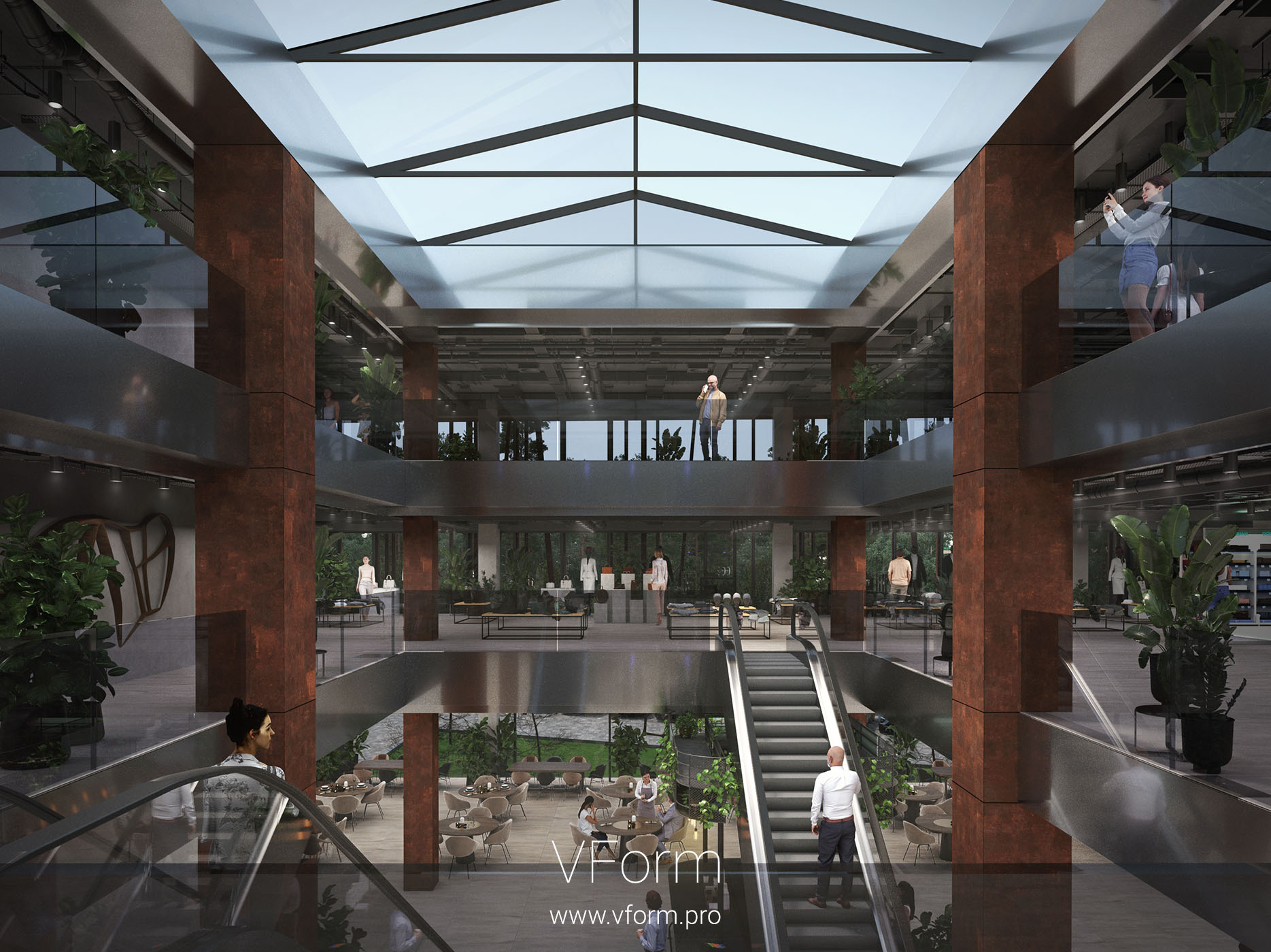 Moscow region
Place:
Rublevo-Uspenskoe Highway
The project to develop a new architectural concept for the "LES" shopping and business center is made in a modern minimalist eco-style.
The team of the VForm Architectural Studio developed an architectural concept, the implementation of which allowed the building to be successfully integrated into the surrounding pine grove. The appearance of the facade structure is made of metal structures located with a slight deviation from the vertical and made of steel profiles of the brand "Corten" ("Corten®"). During operation, under the influence of weather factors, the metal surface of the Corten structures acquires a natural light brown color and becomes similar to the pine trunks that surround the shopping center. Therefore, the combination of color and shape of the facade element and the appearance of the shopping center with the pine forest surrounding it formed the basis of its name – the LES shopping center.
The shopping center "LES" is a three-story building with an operated roof and a two-levels underground parking.