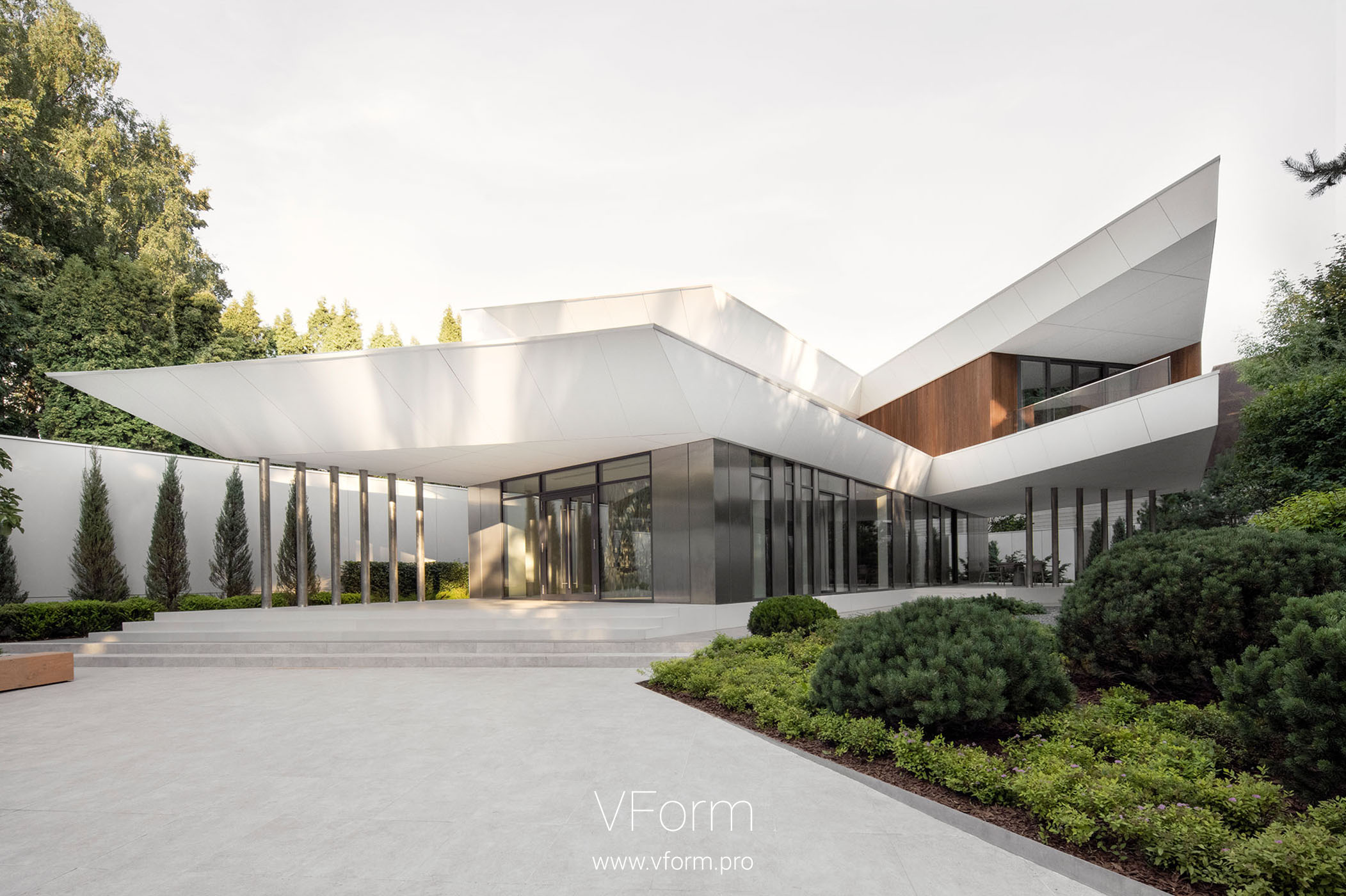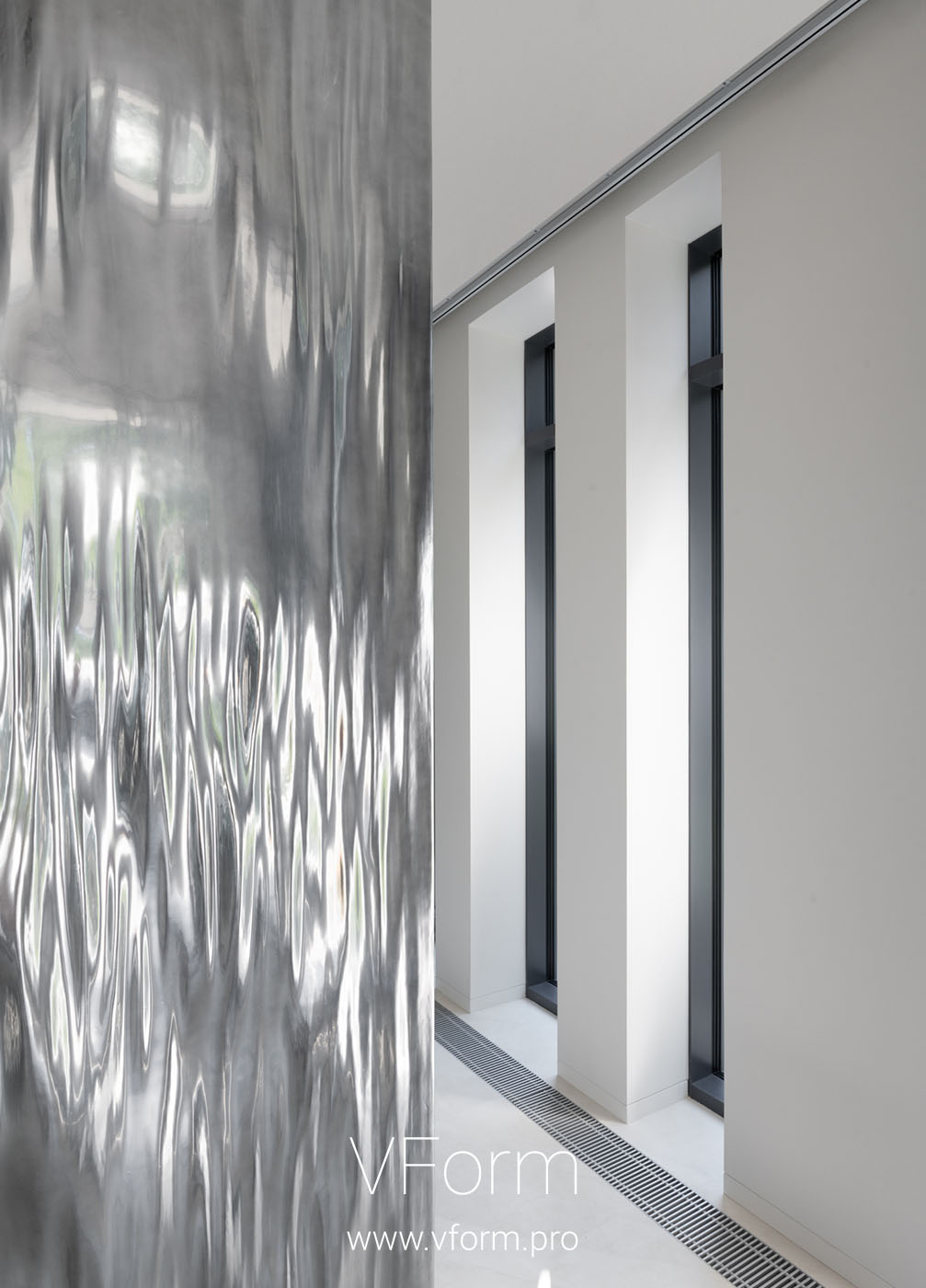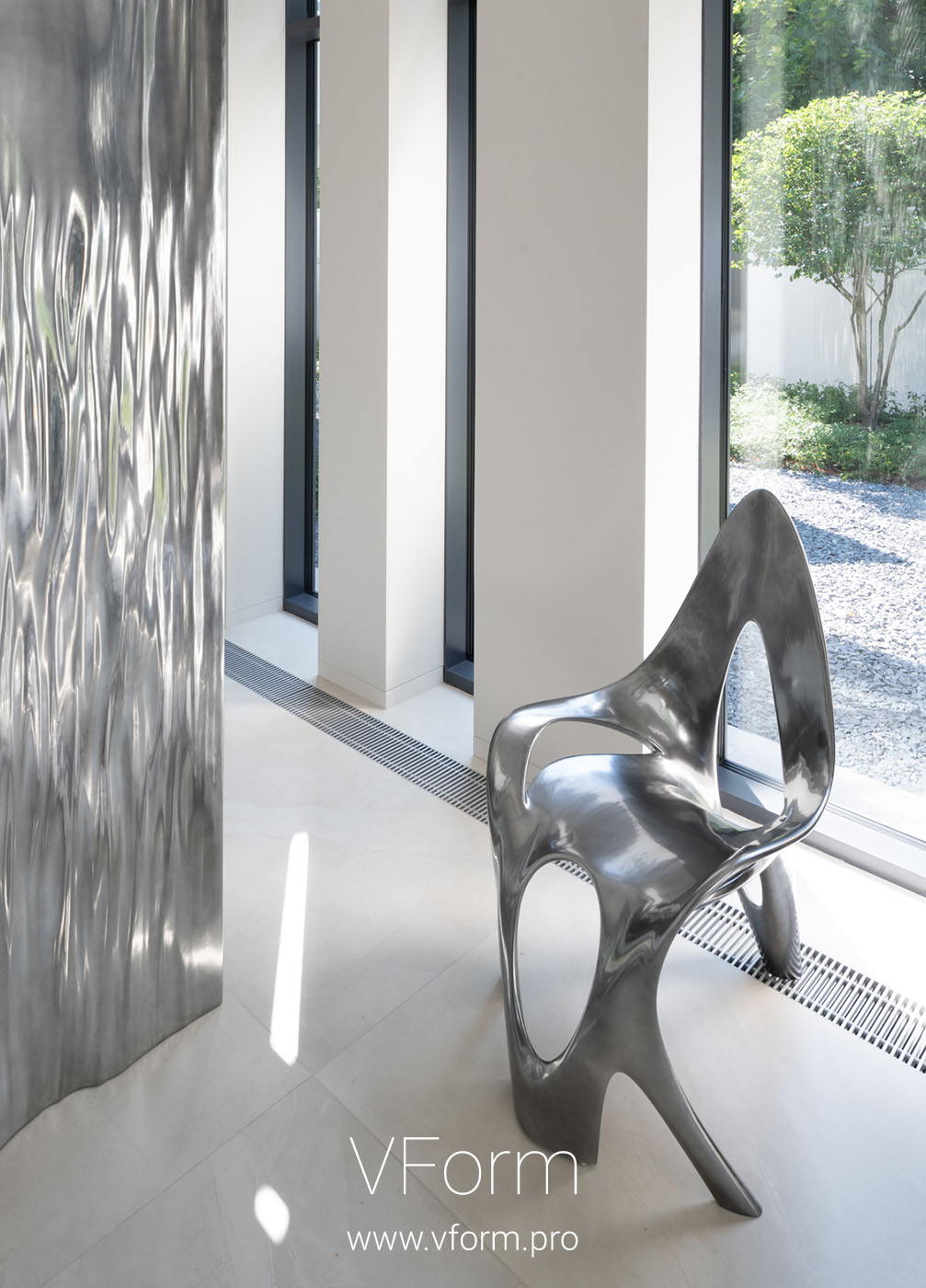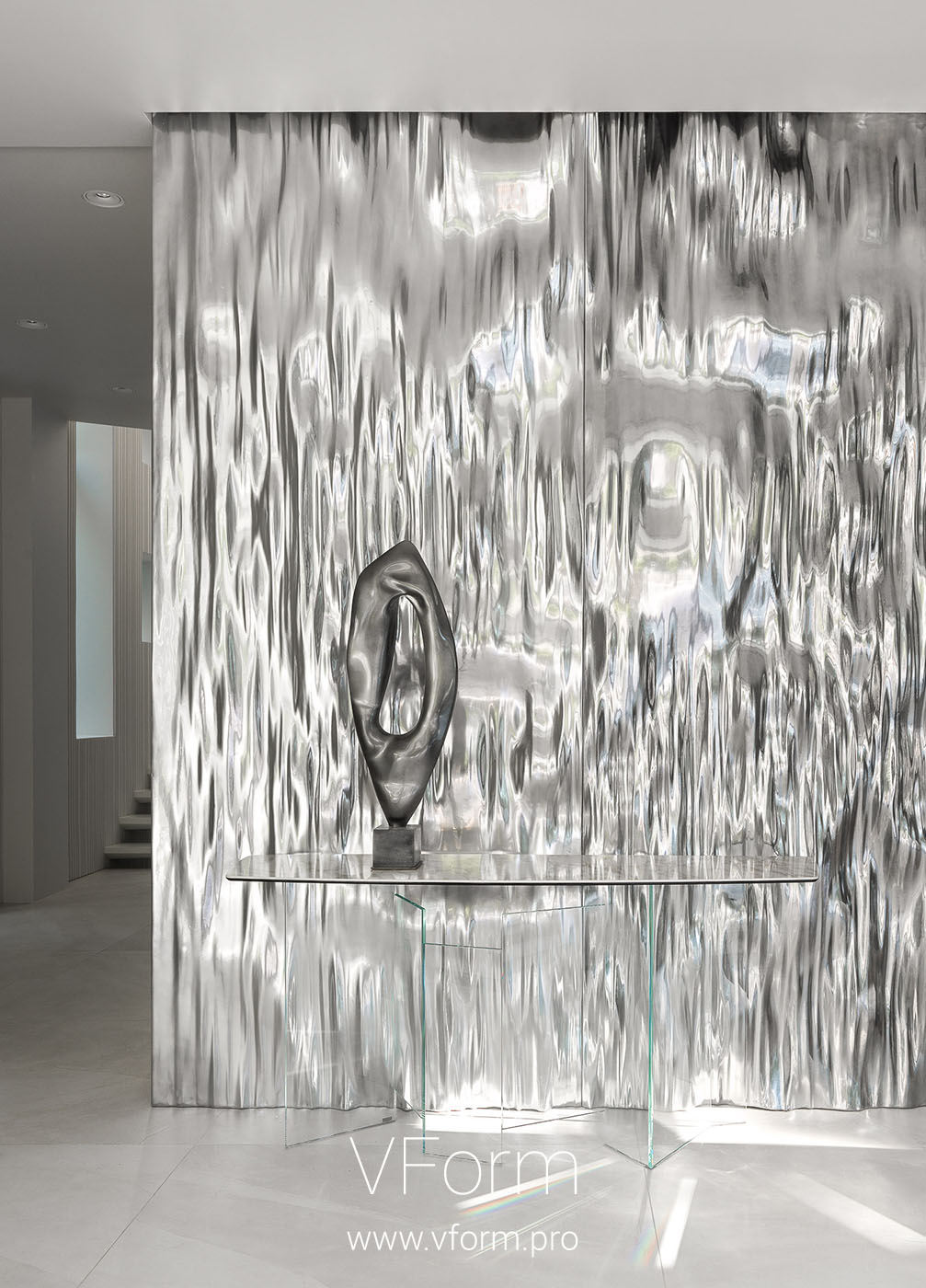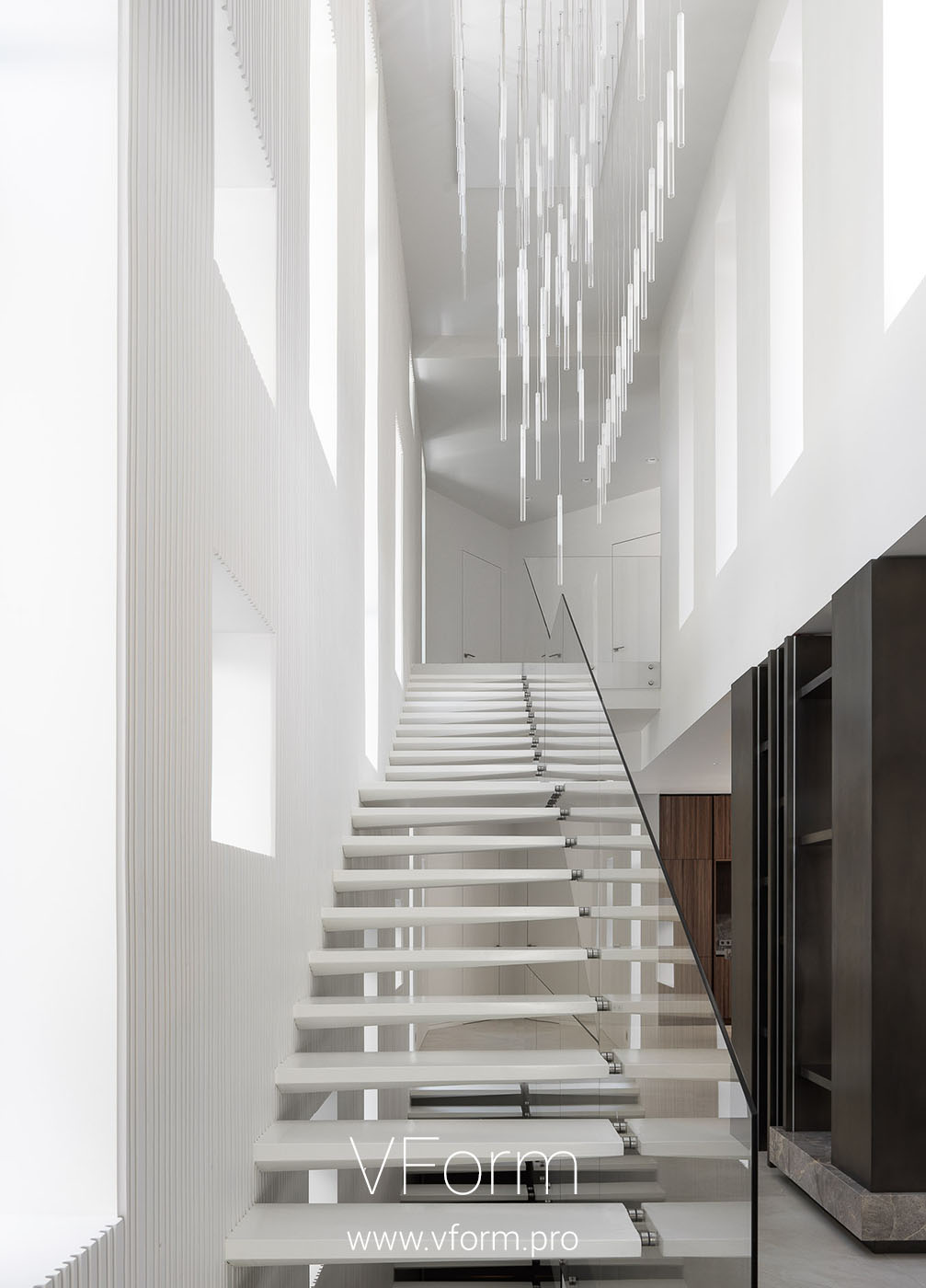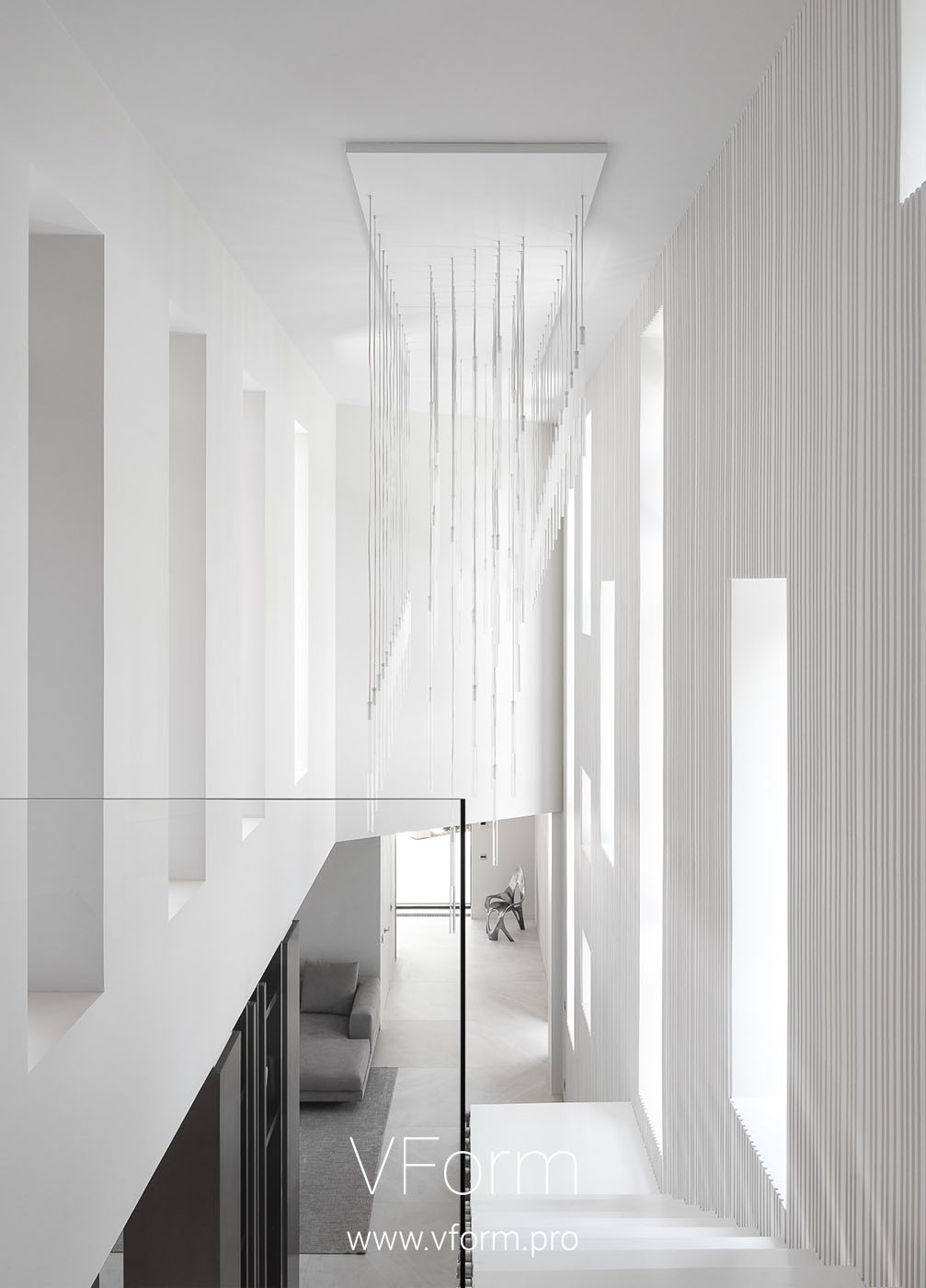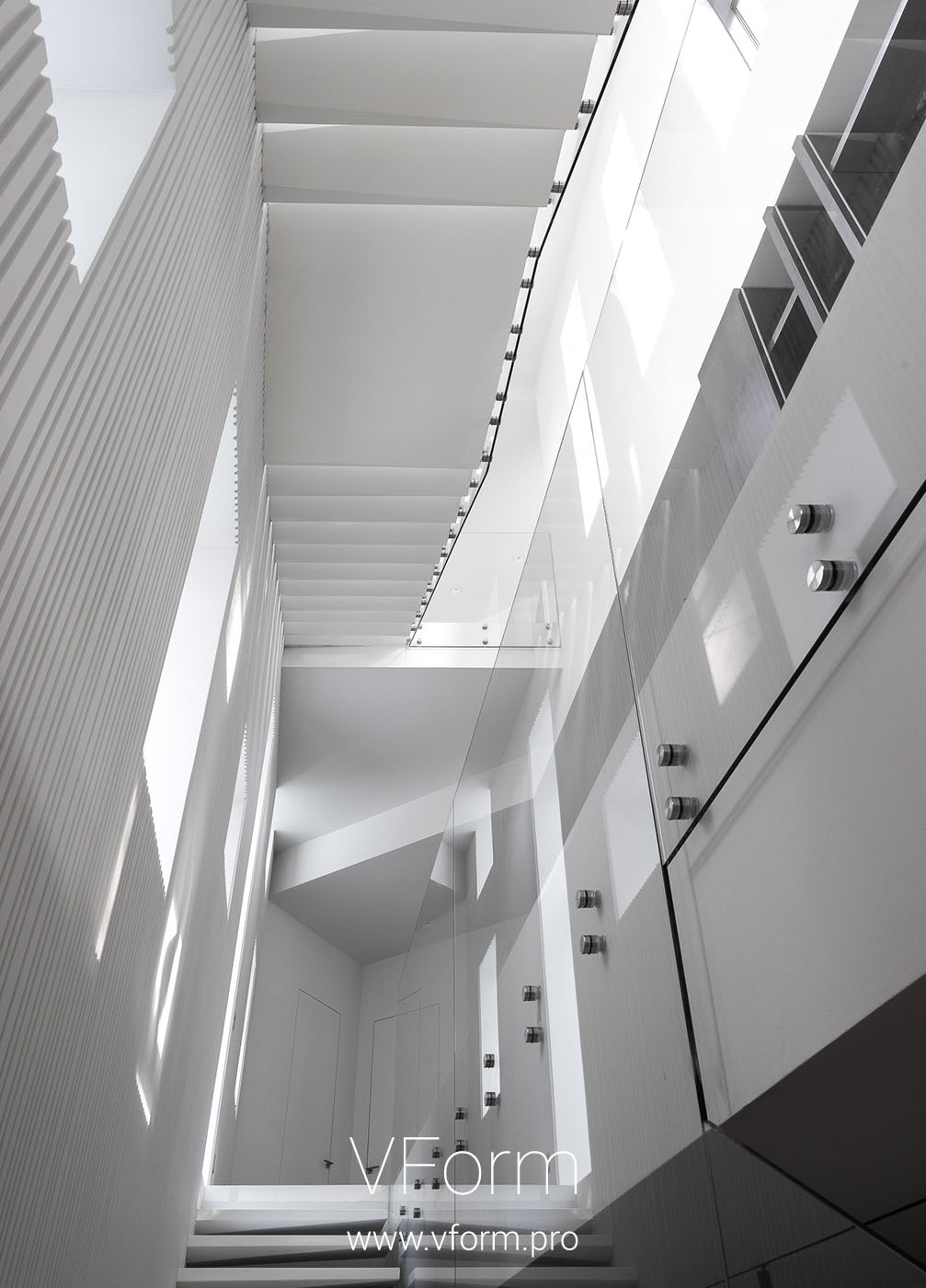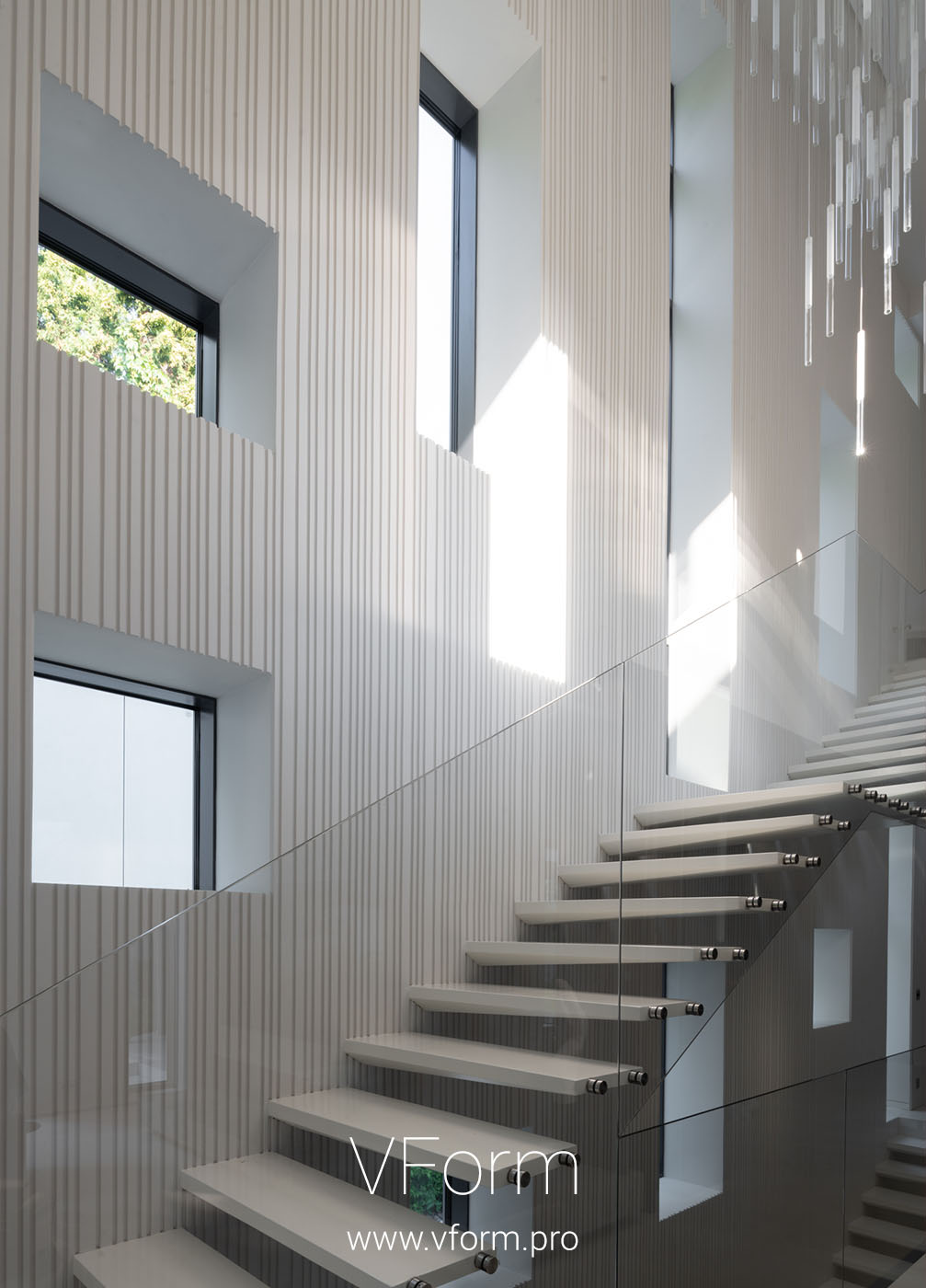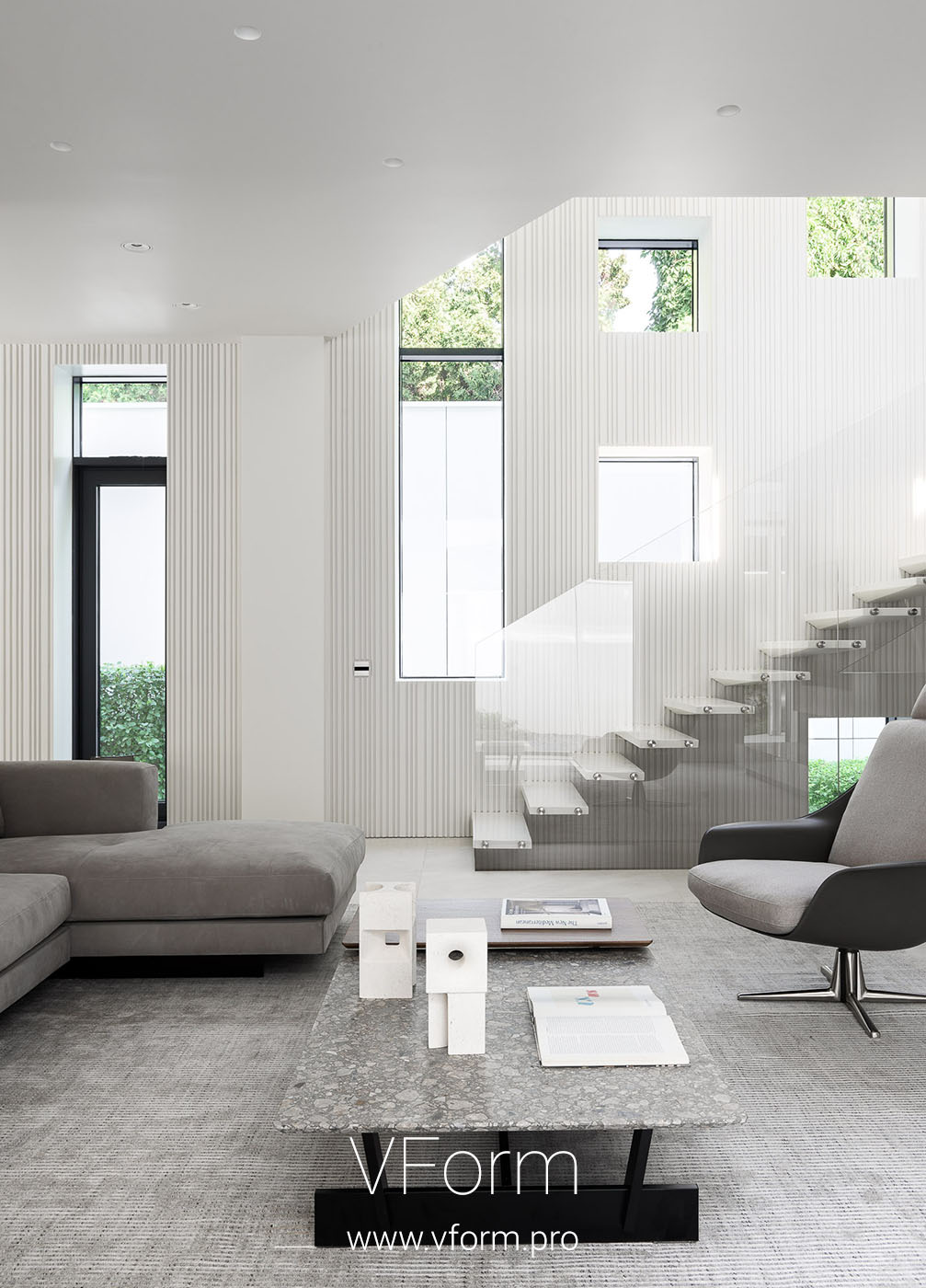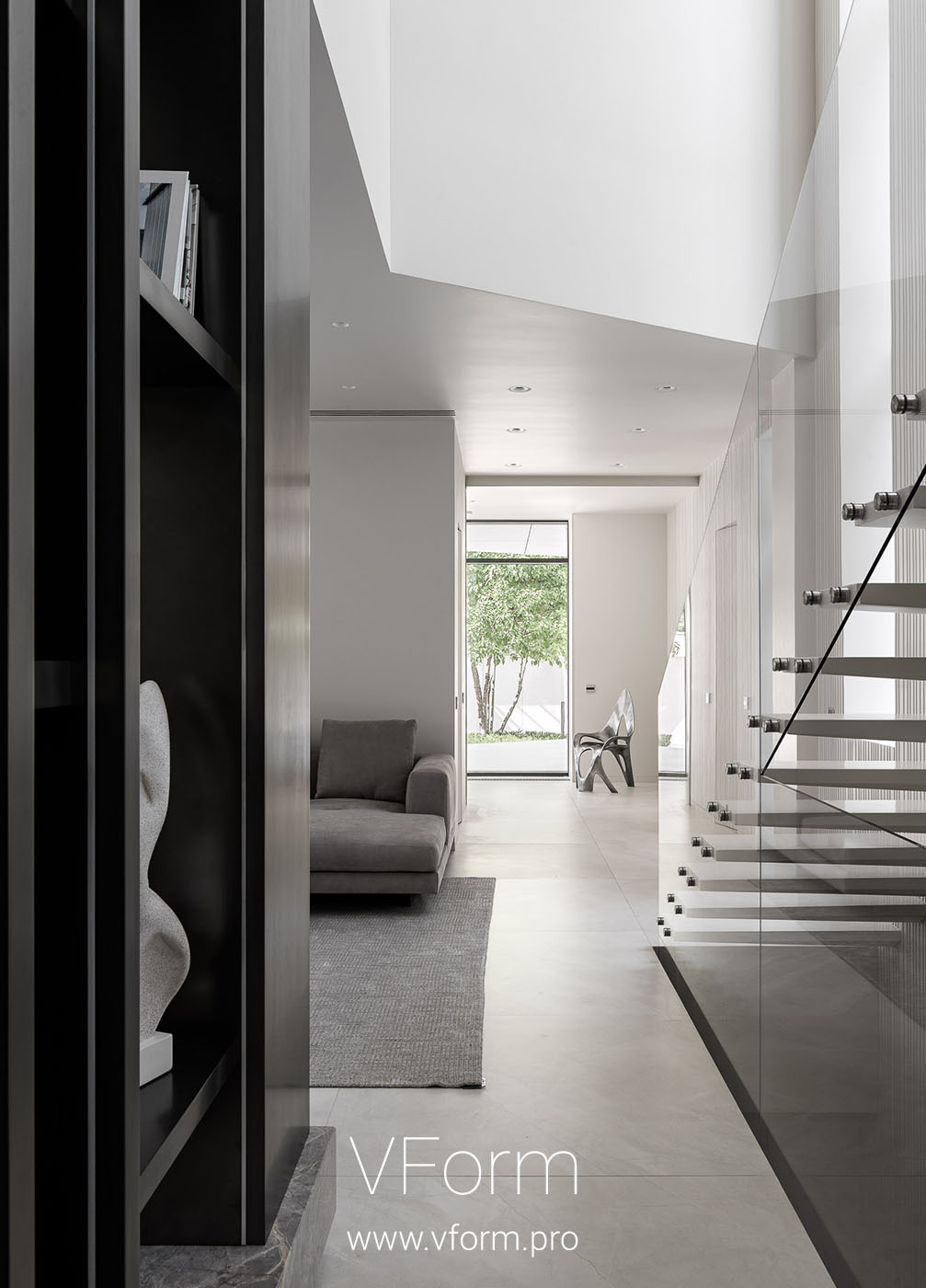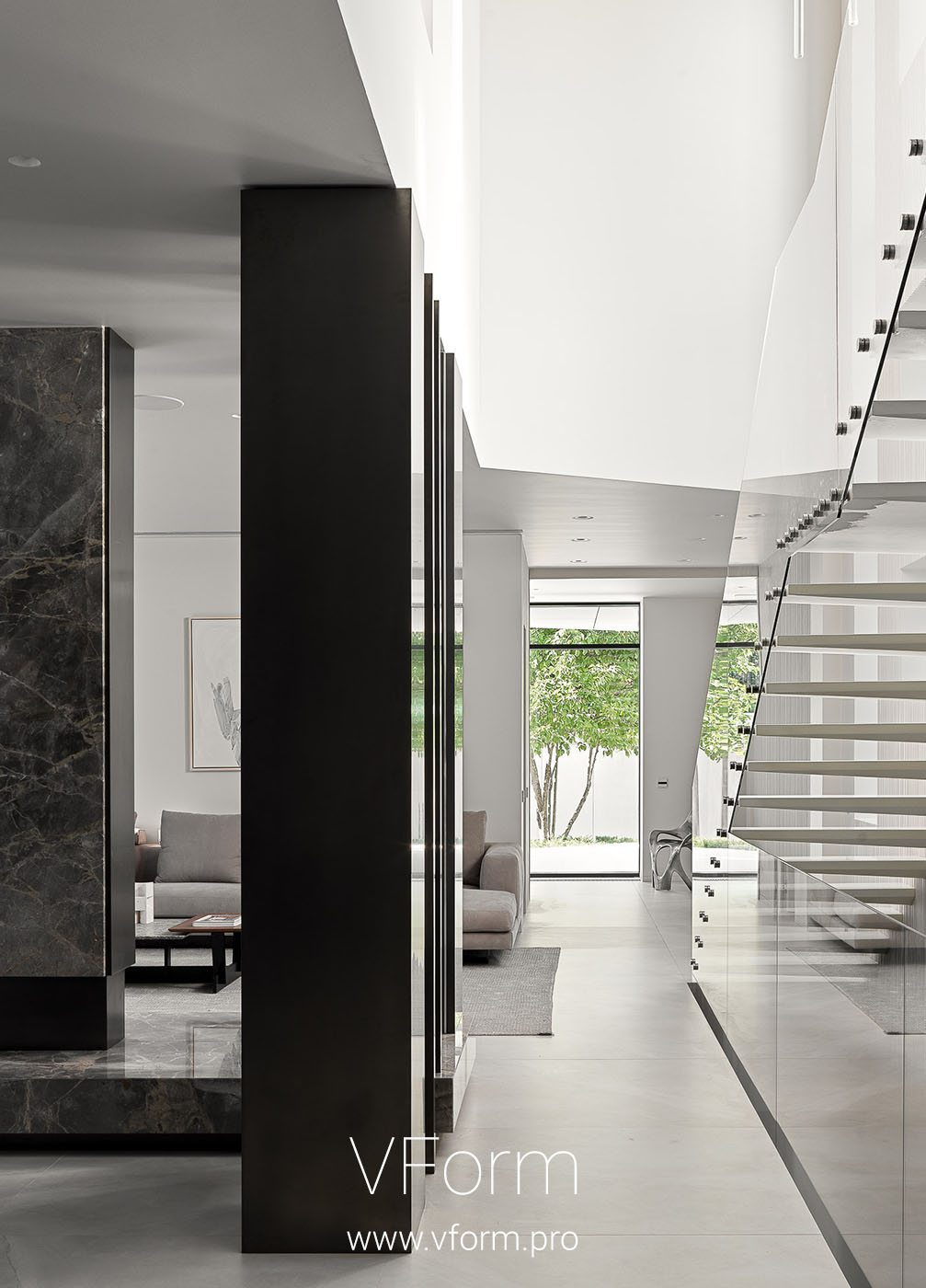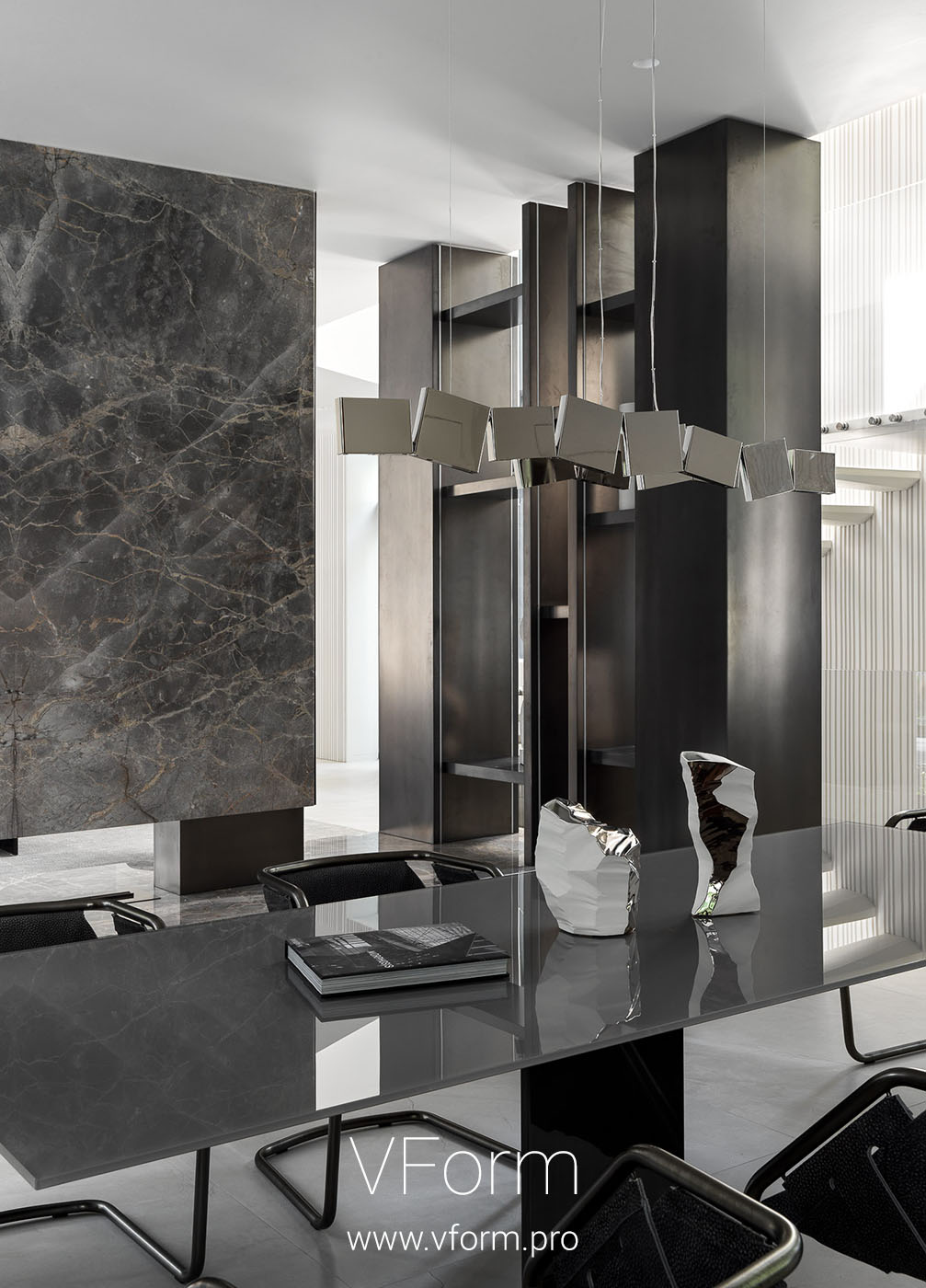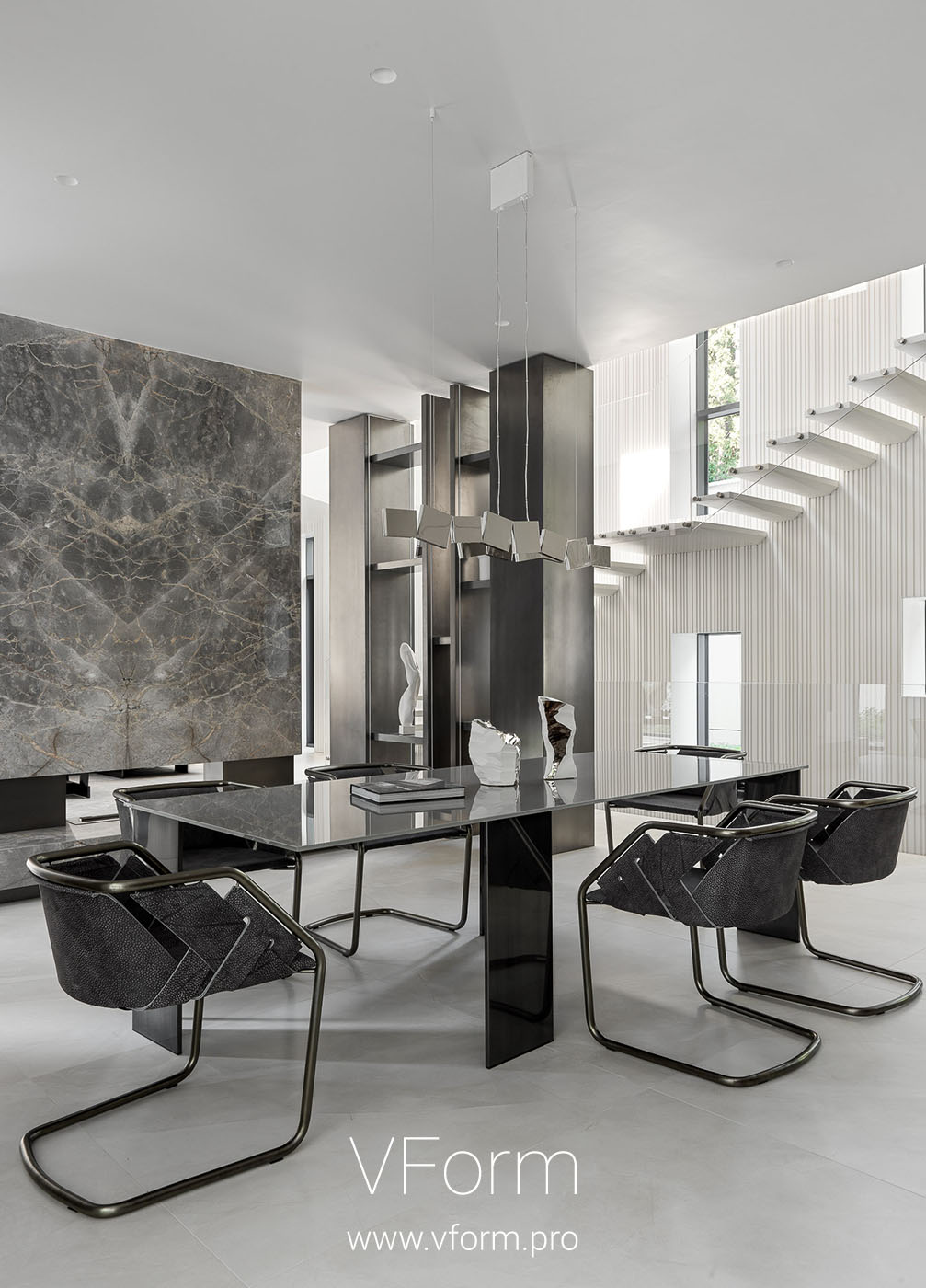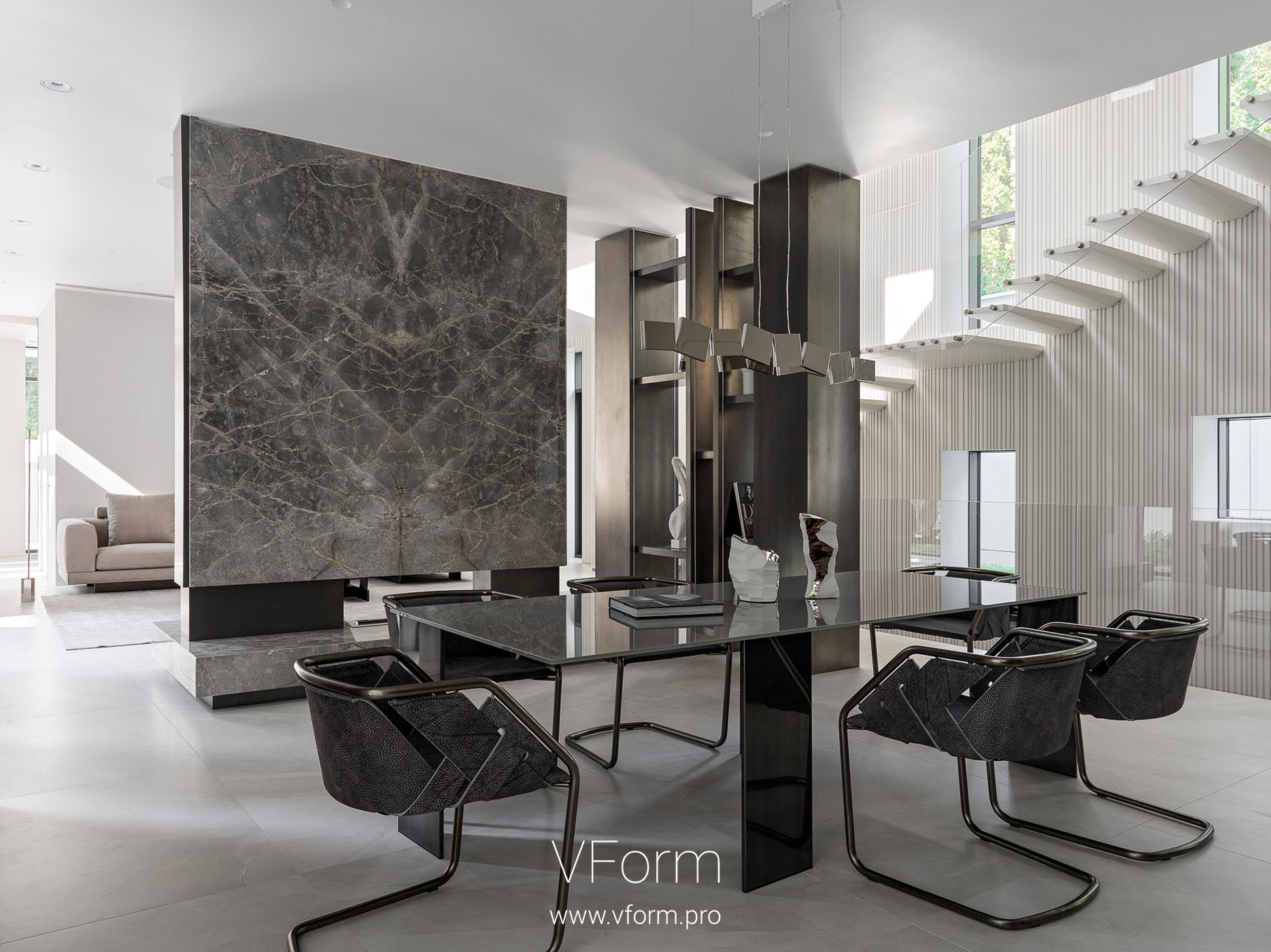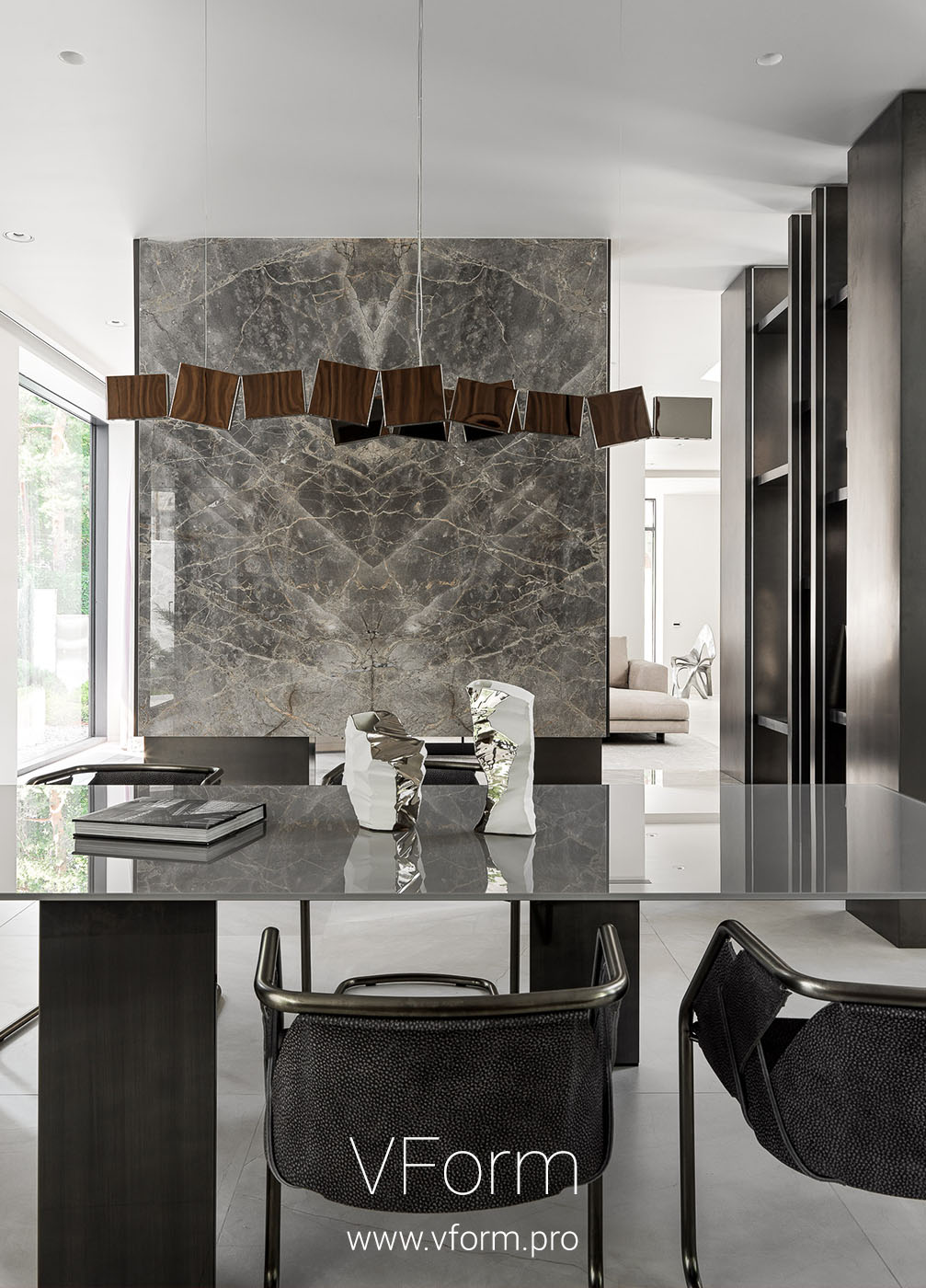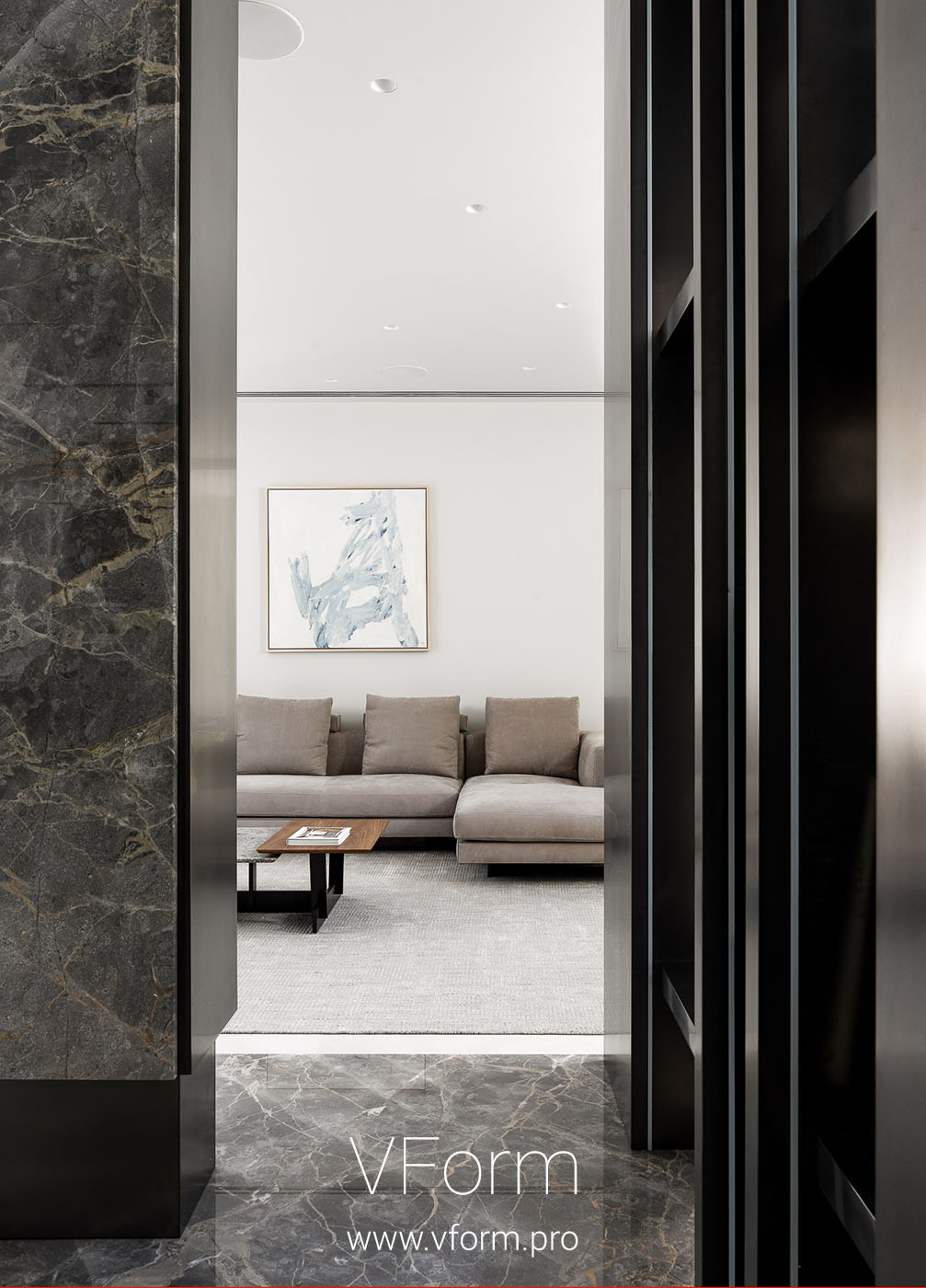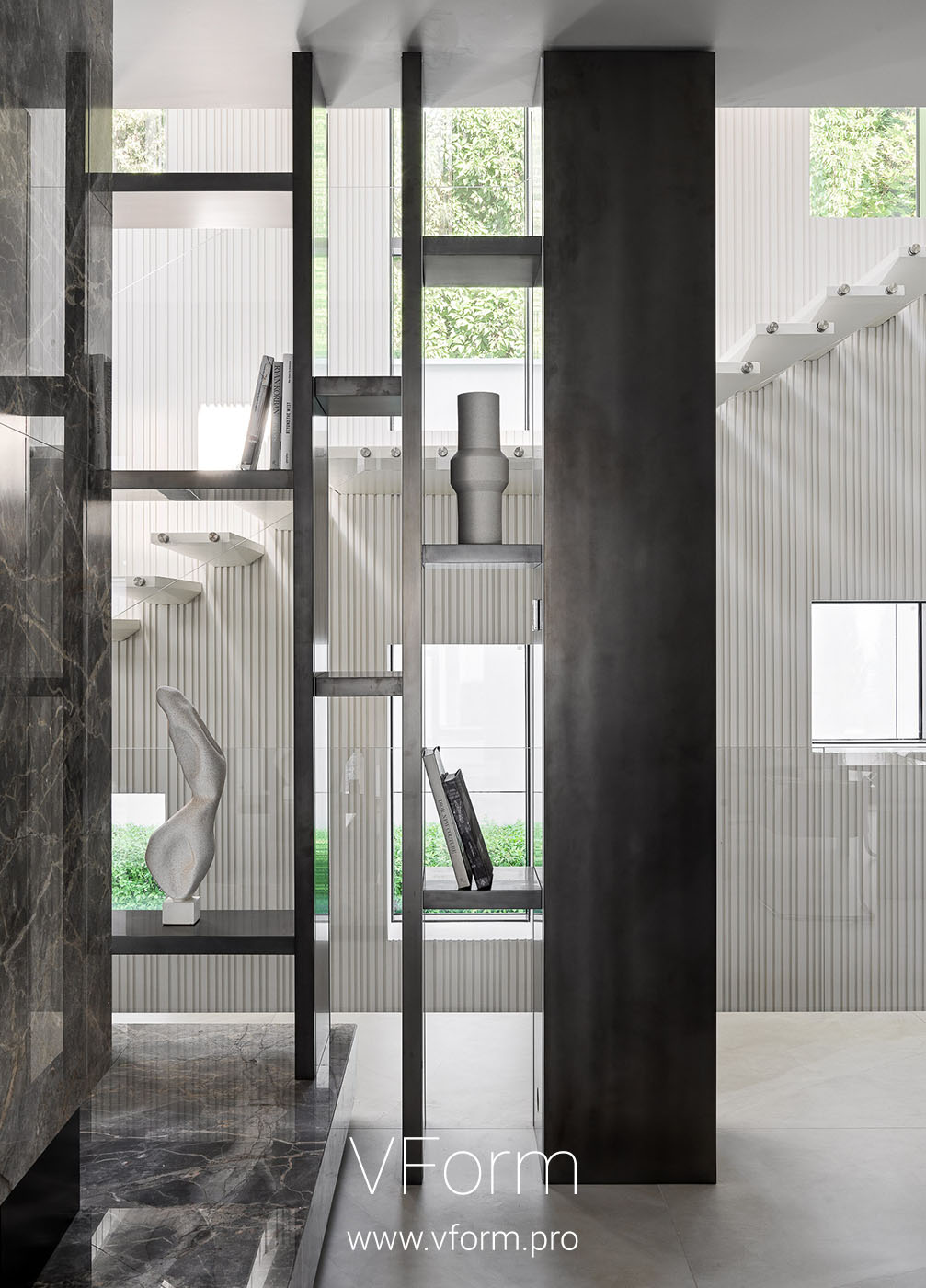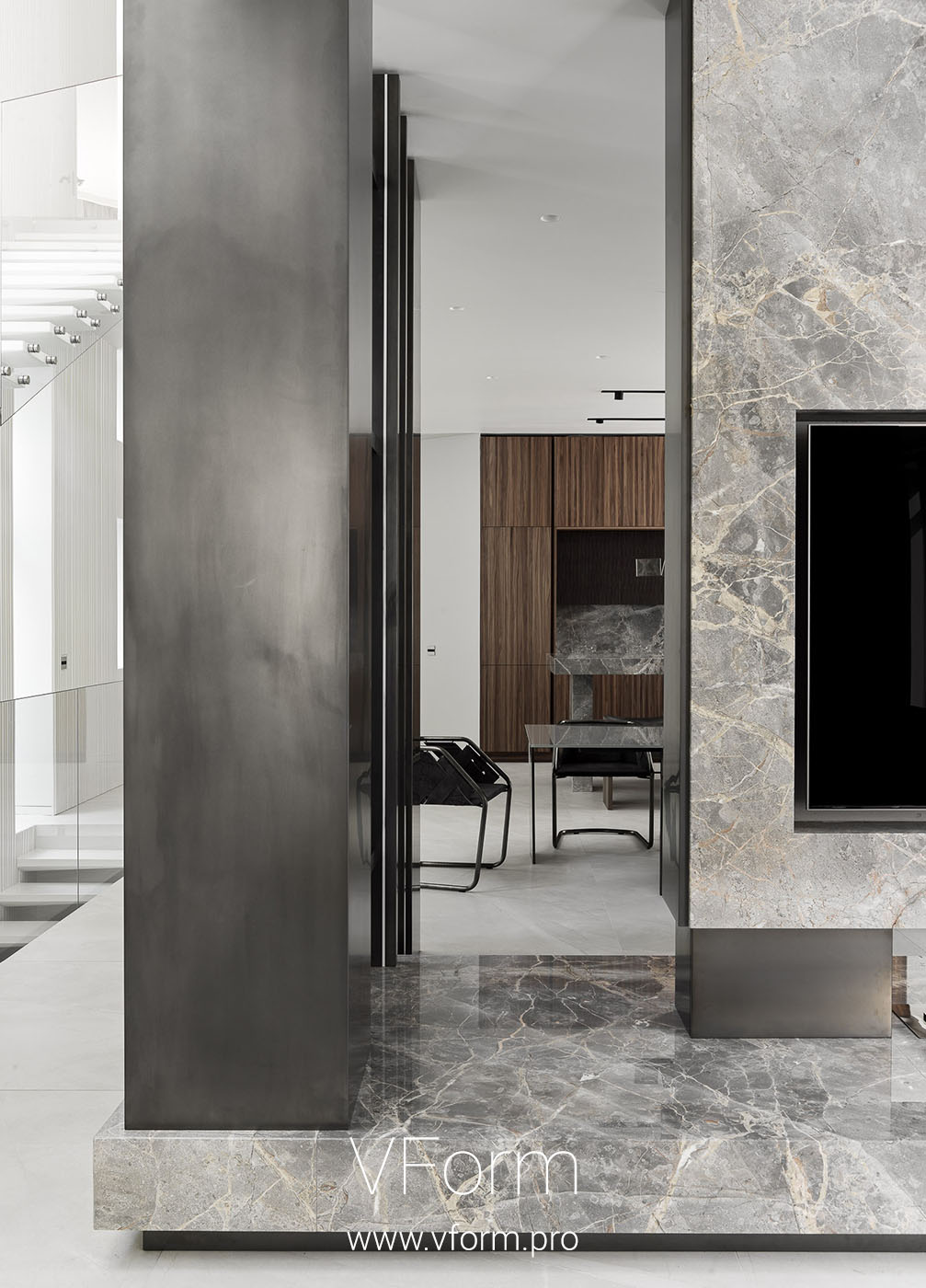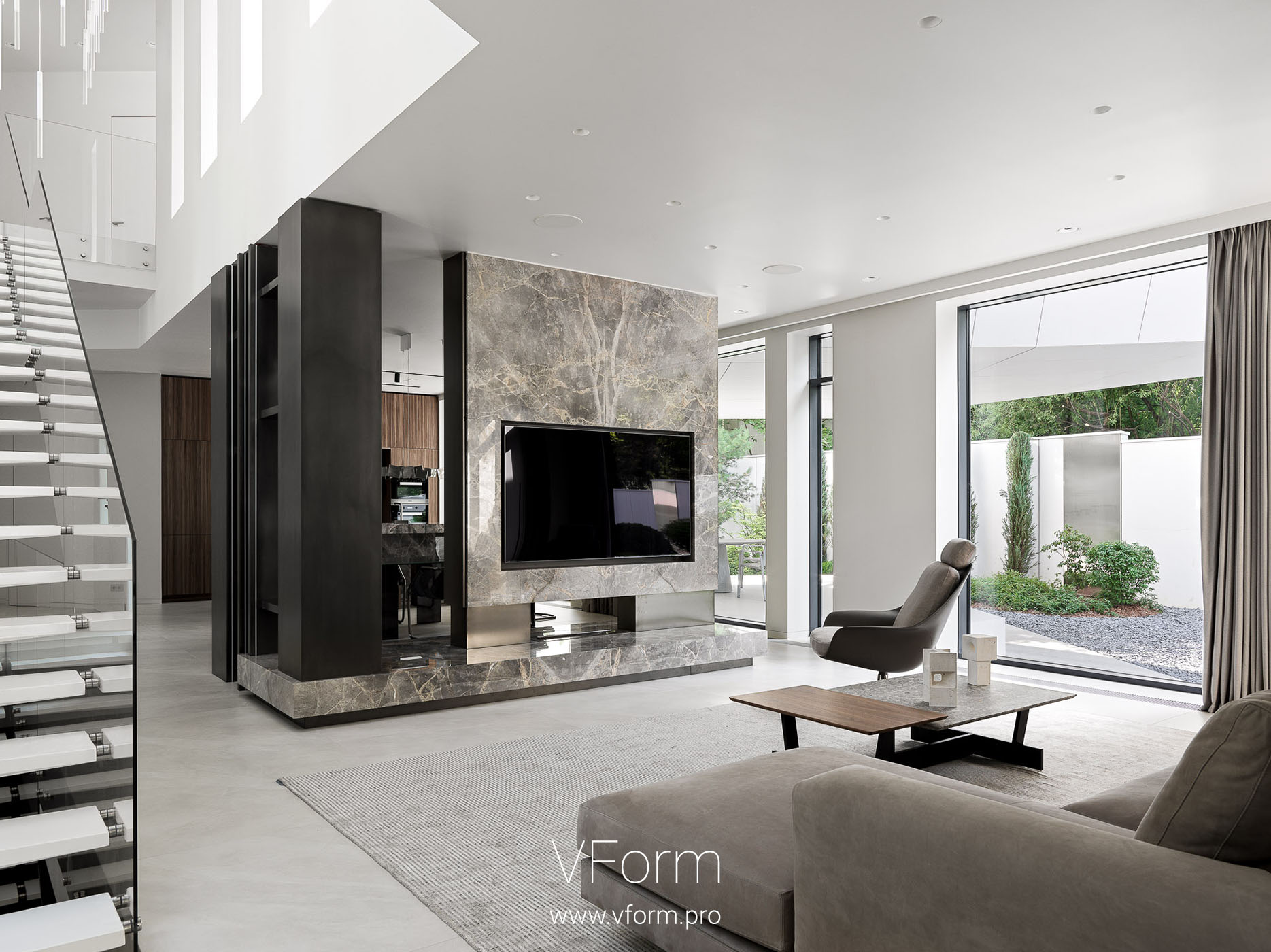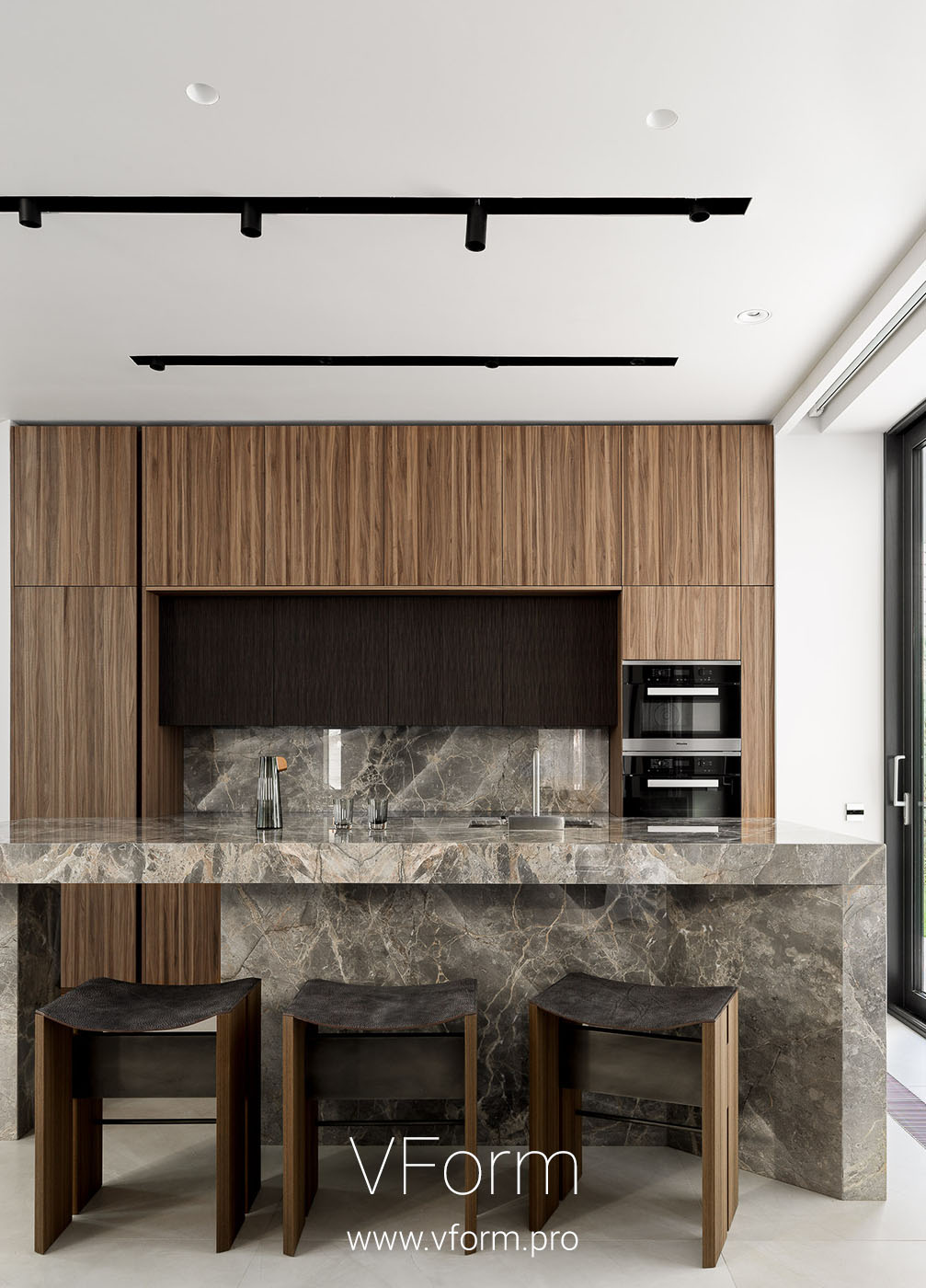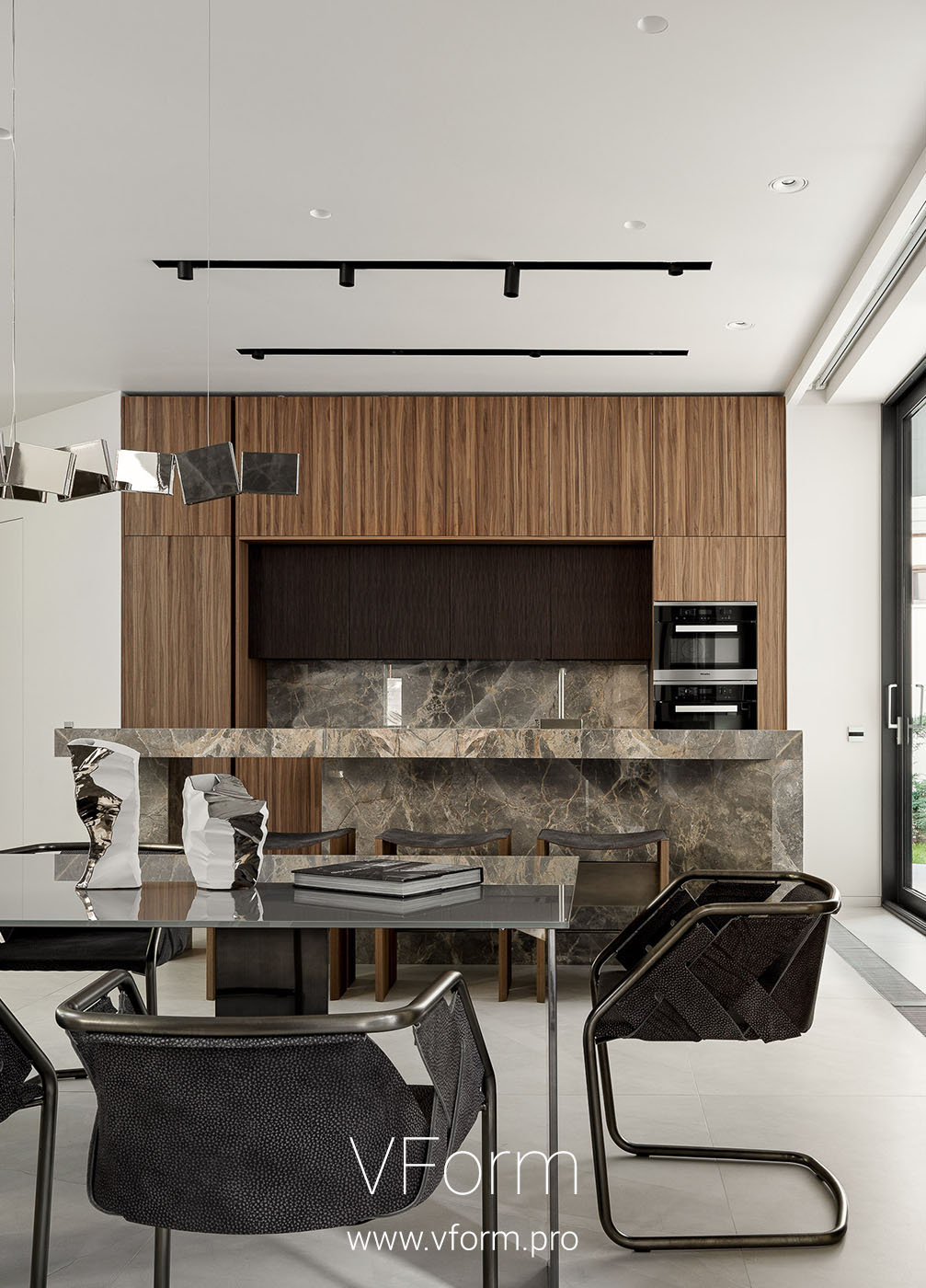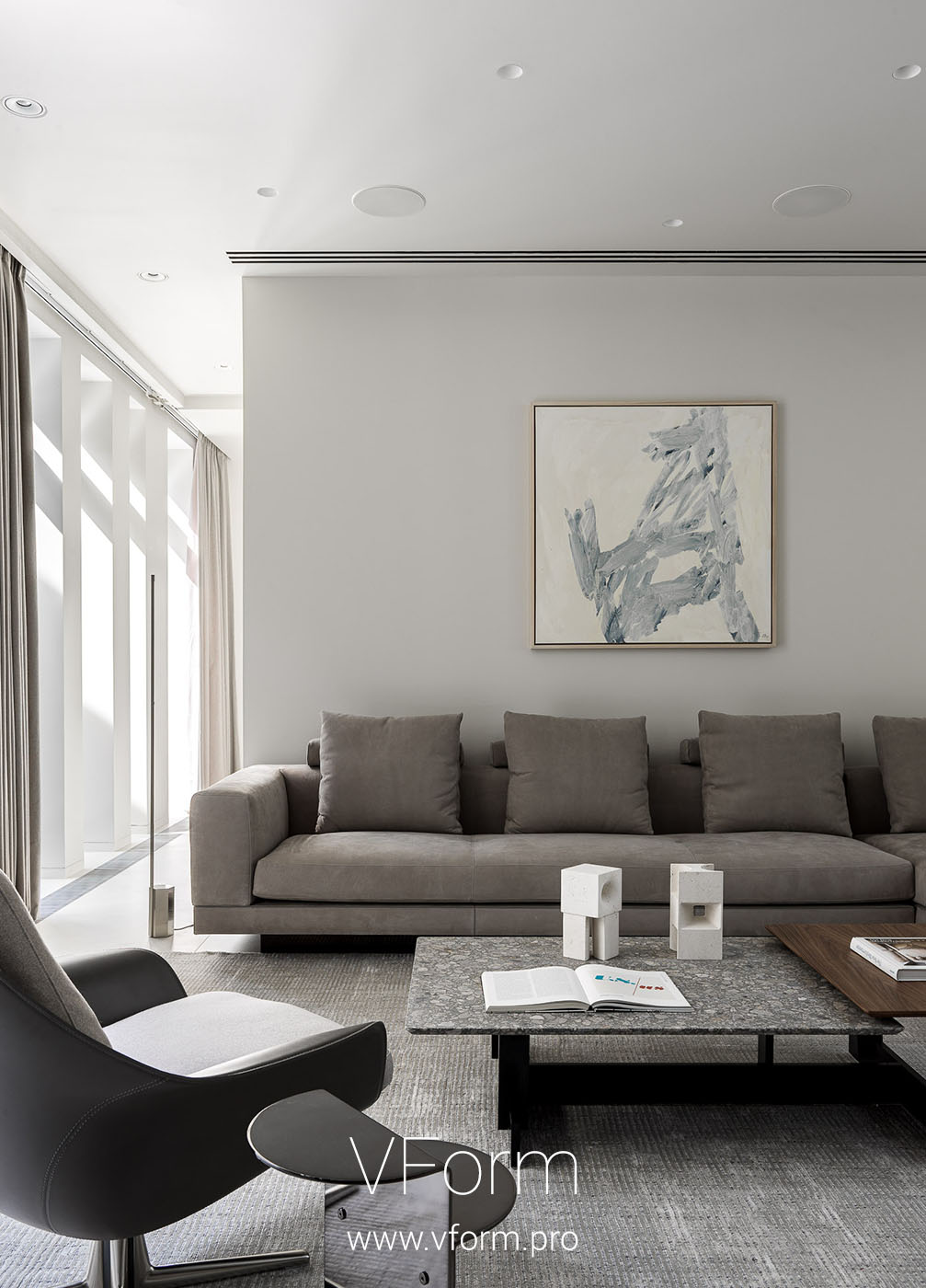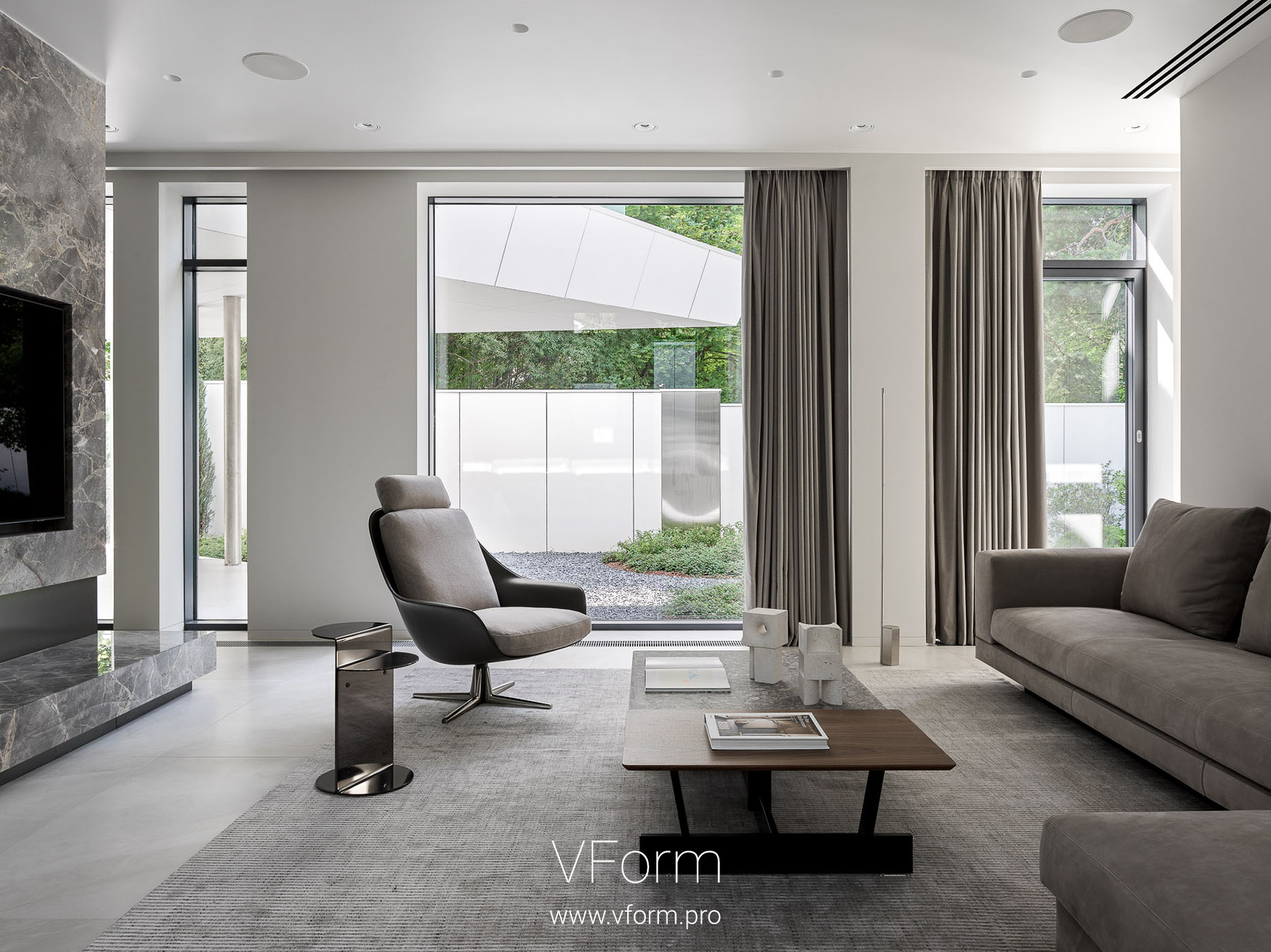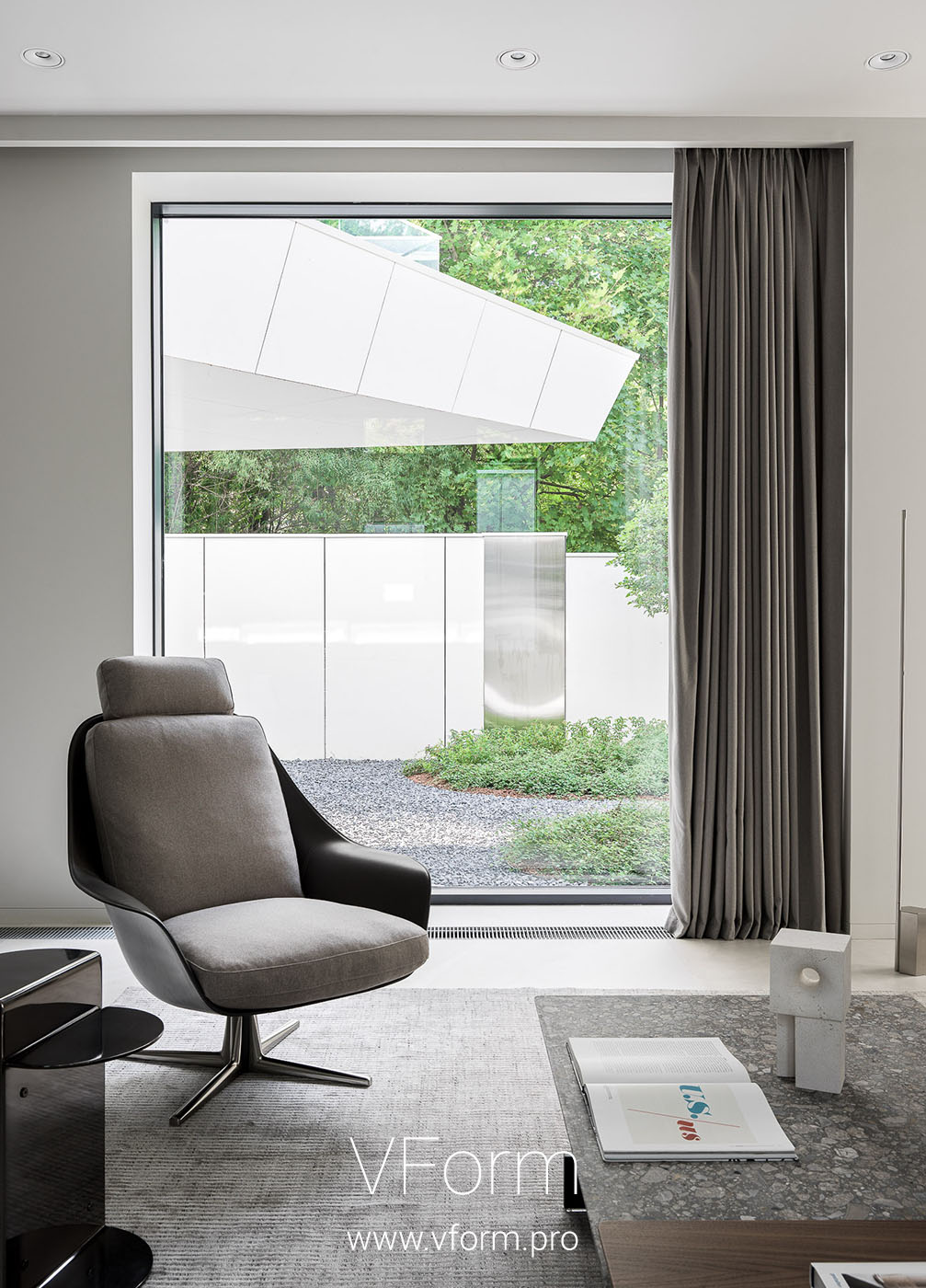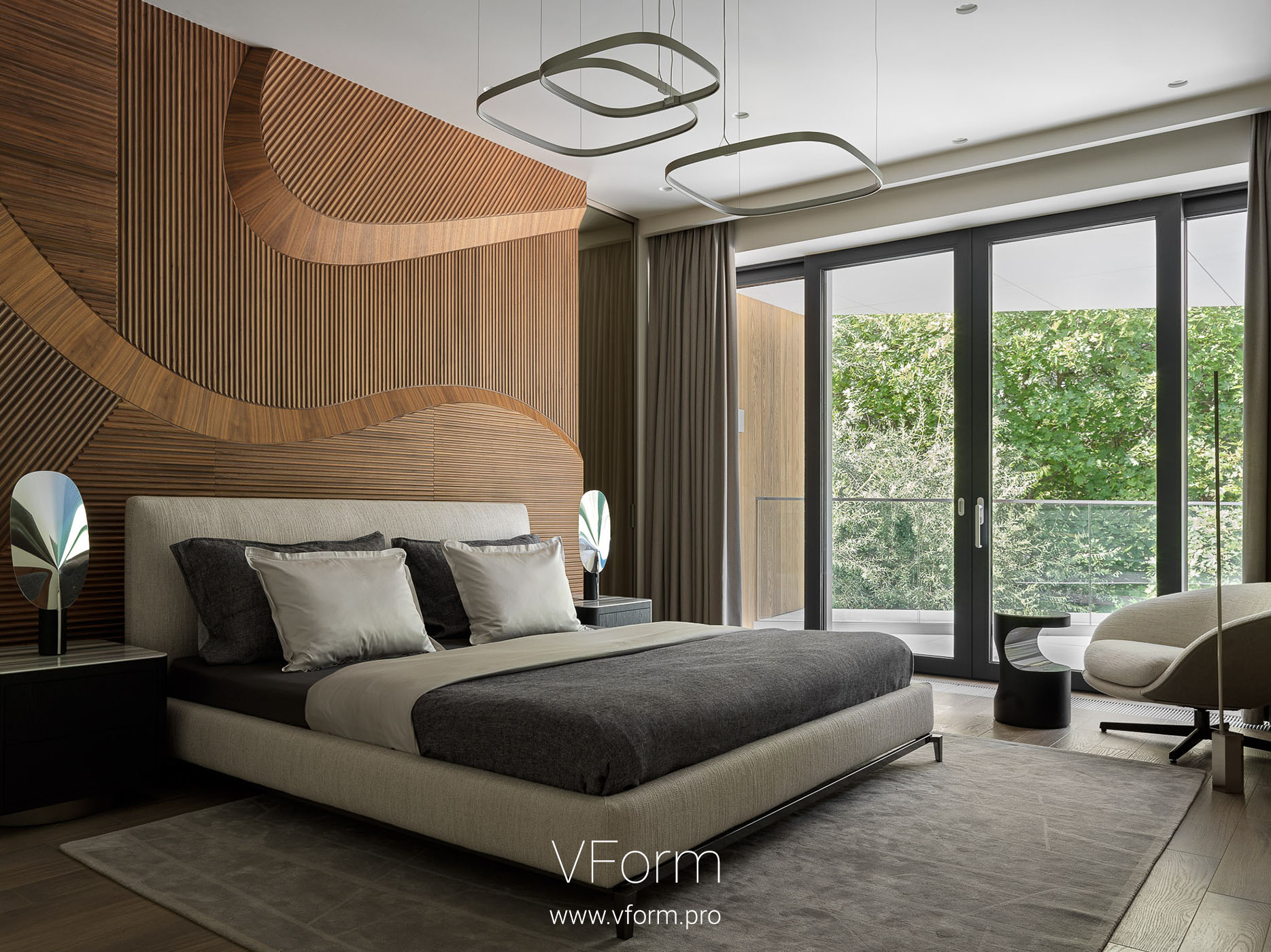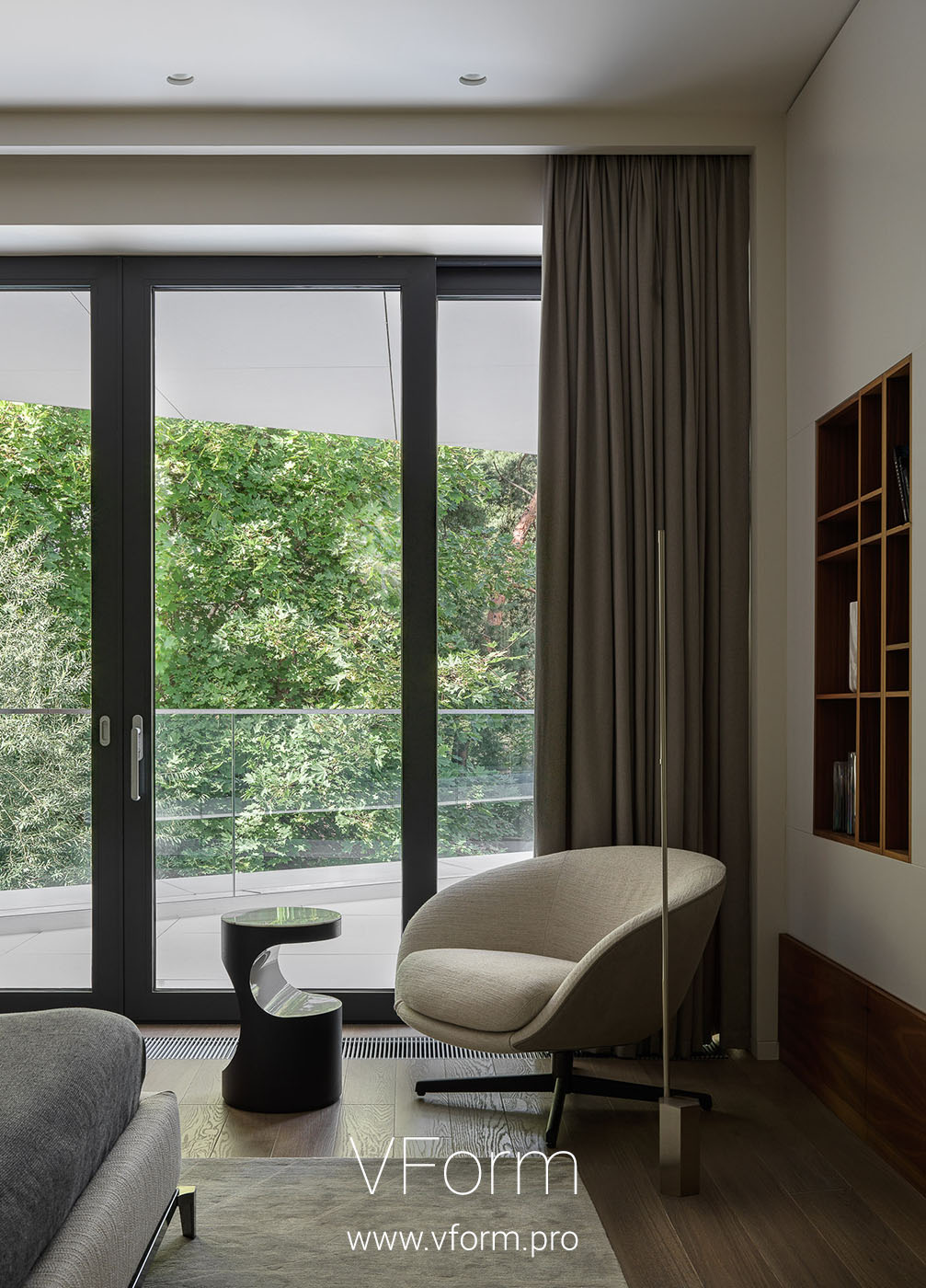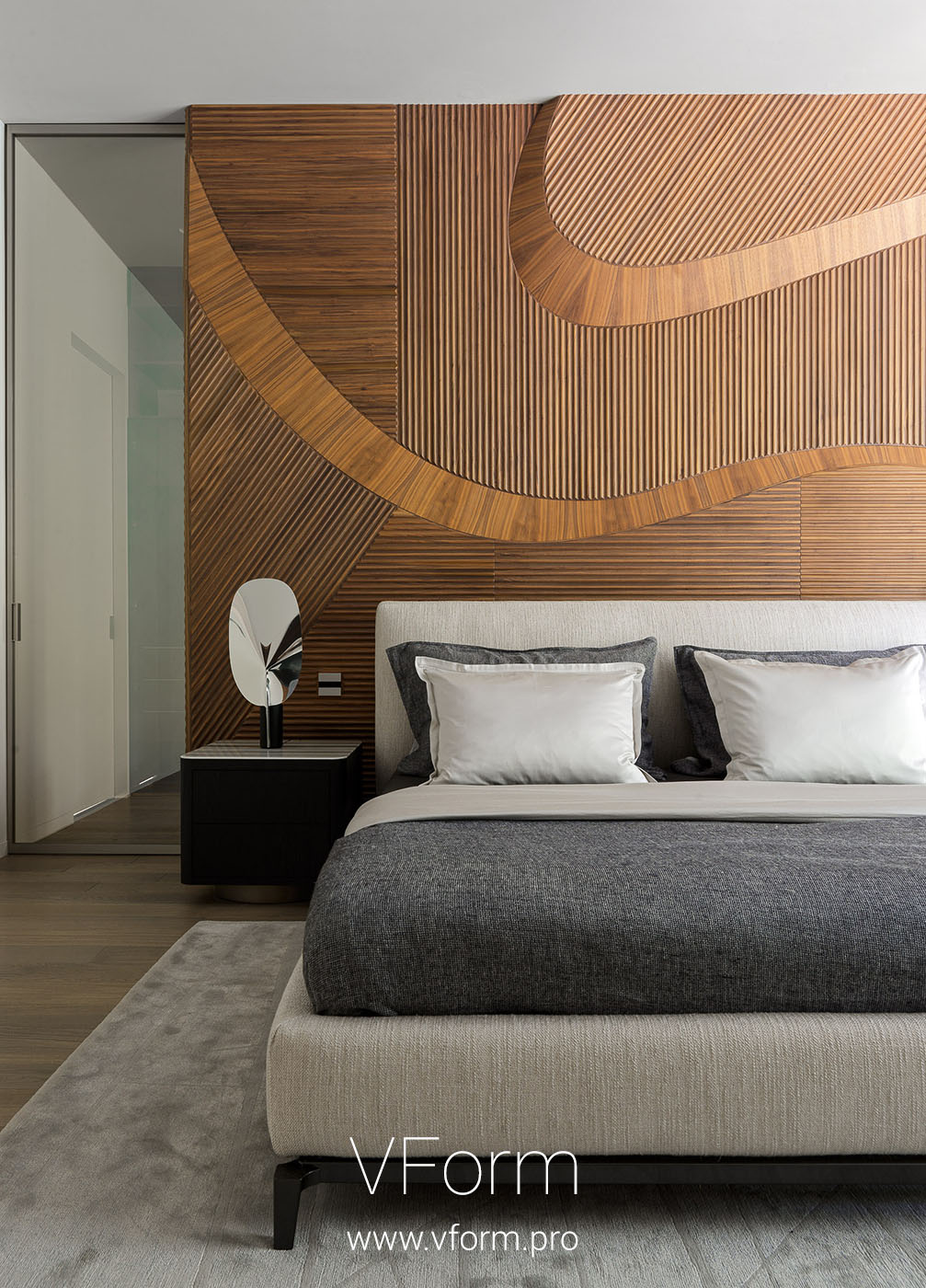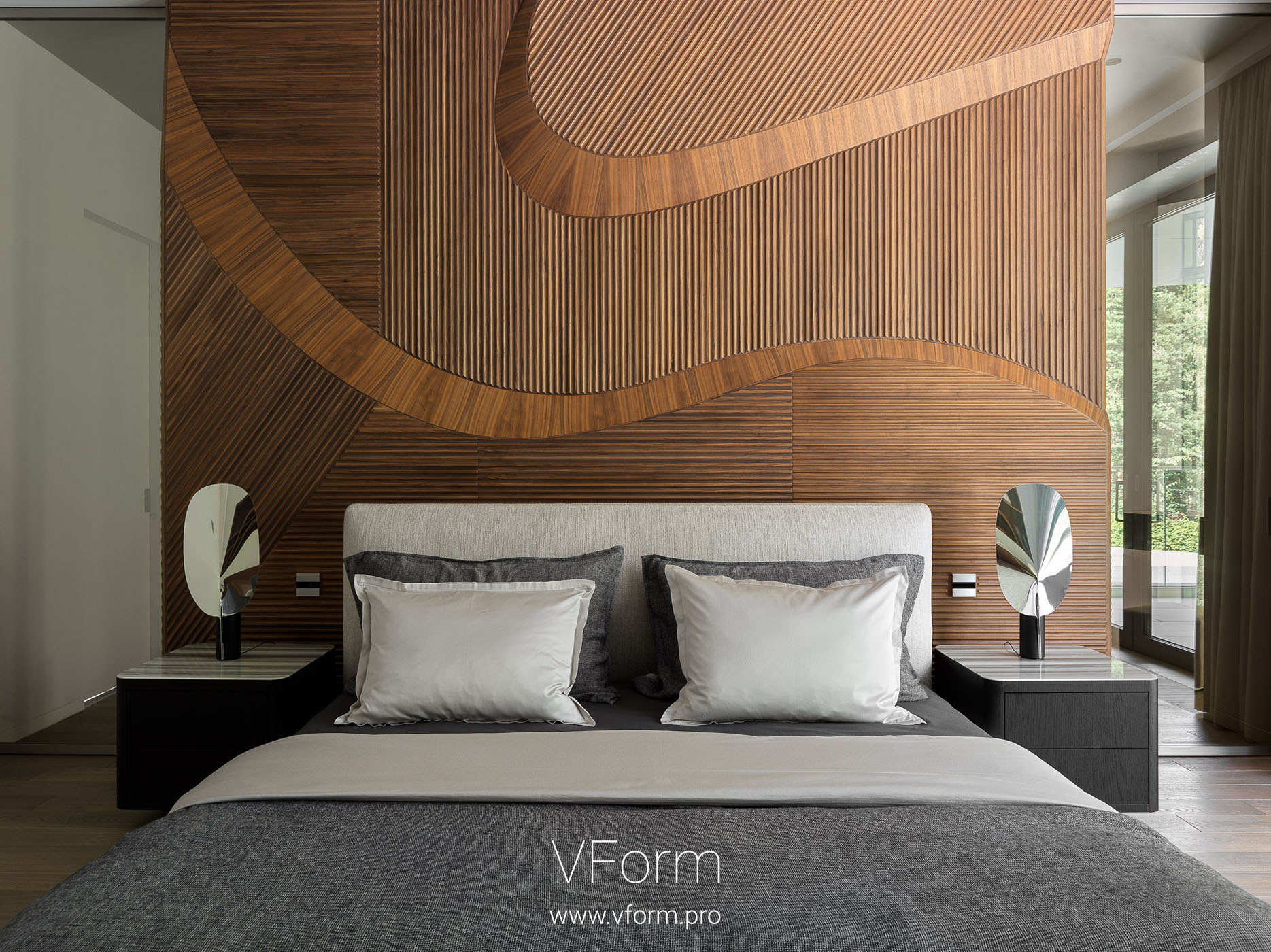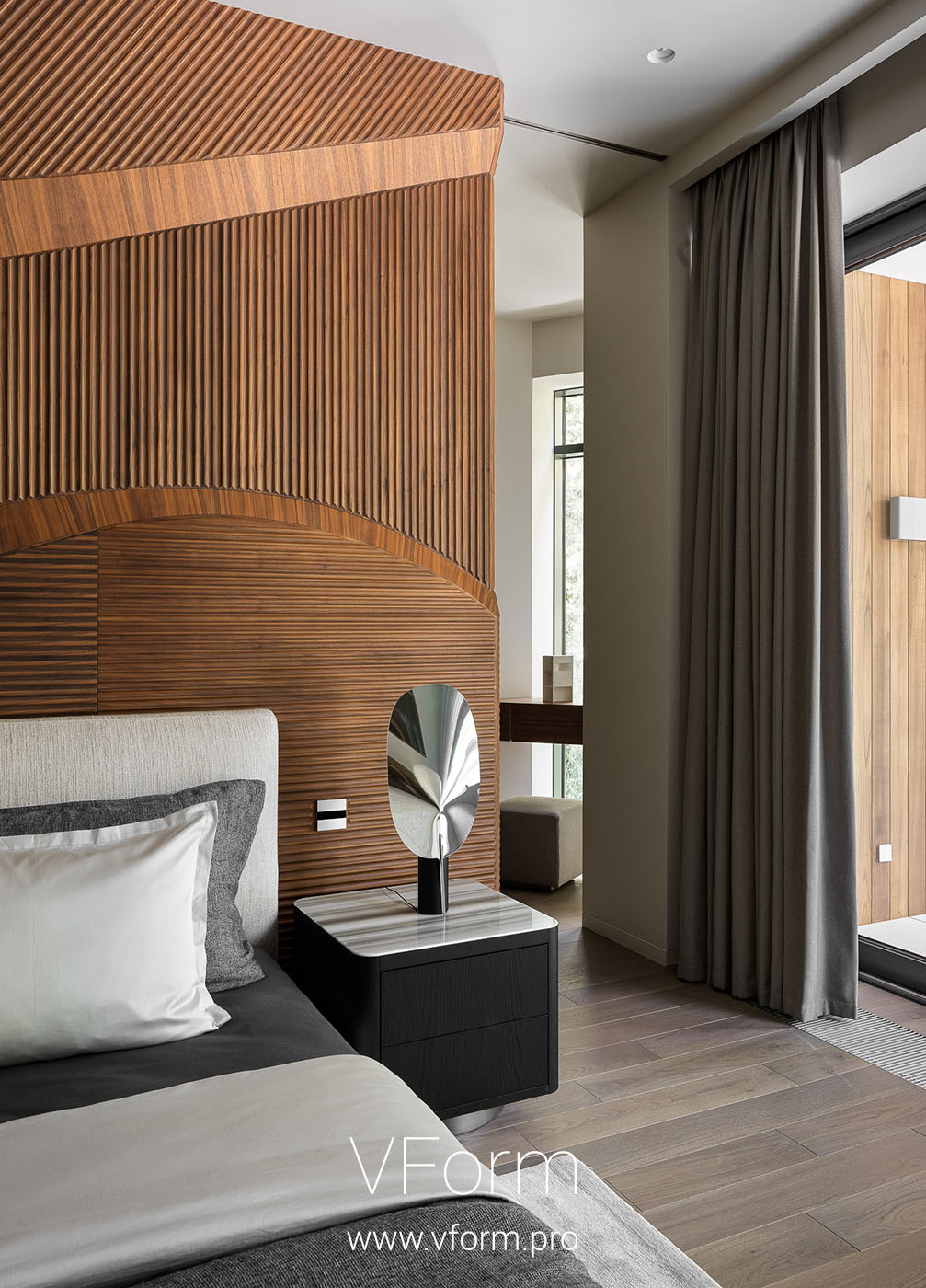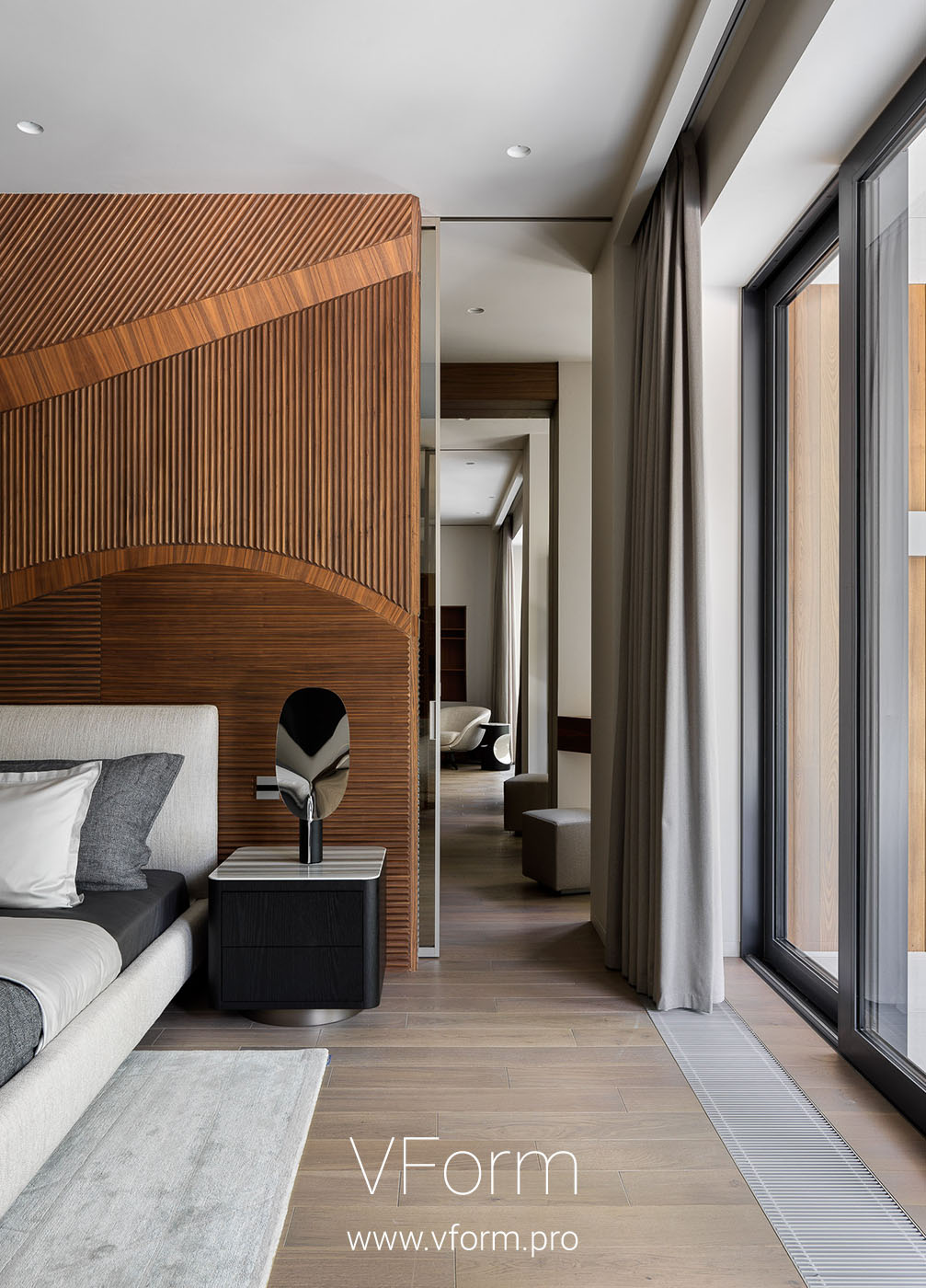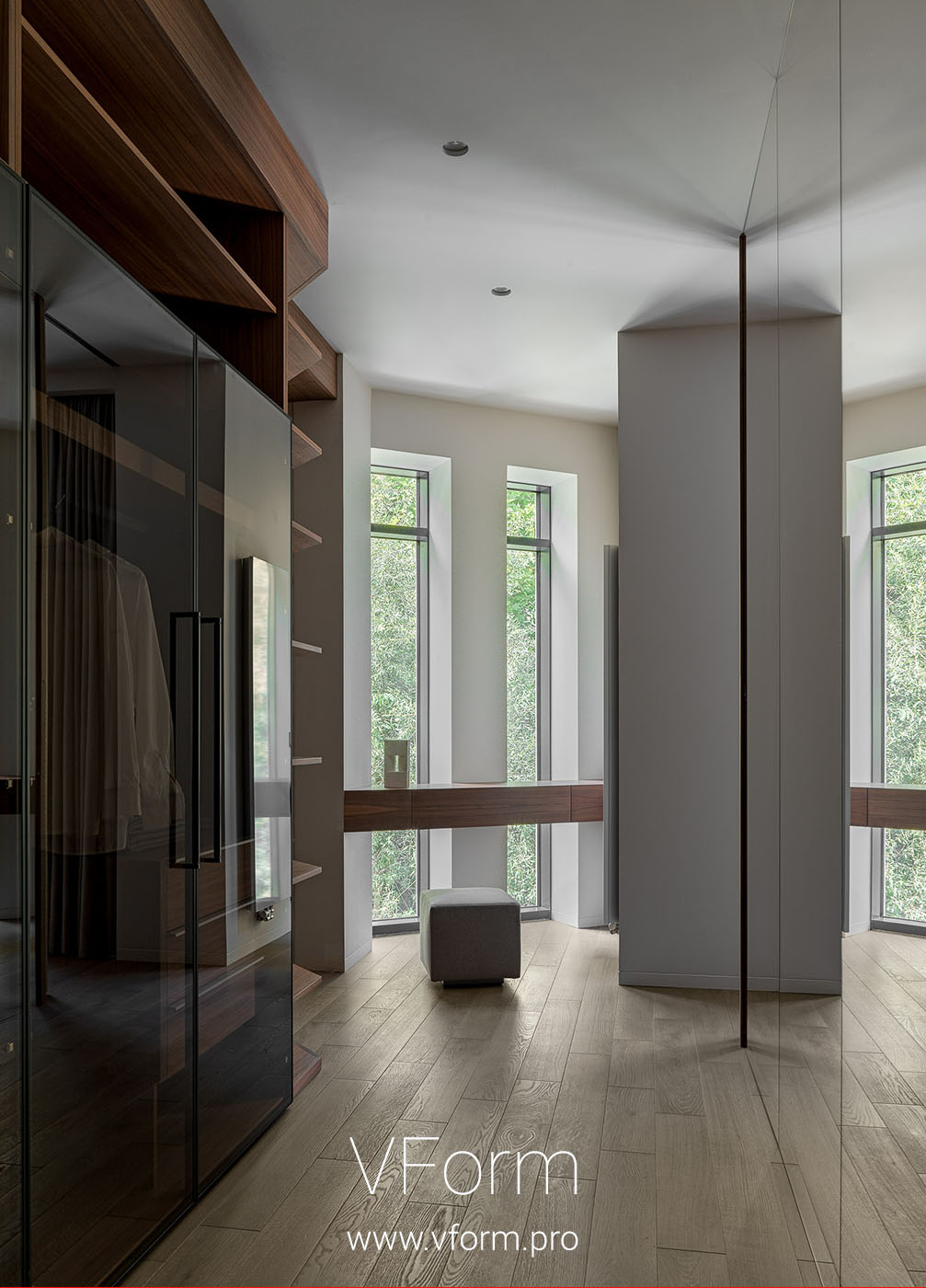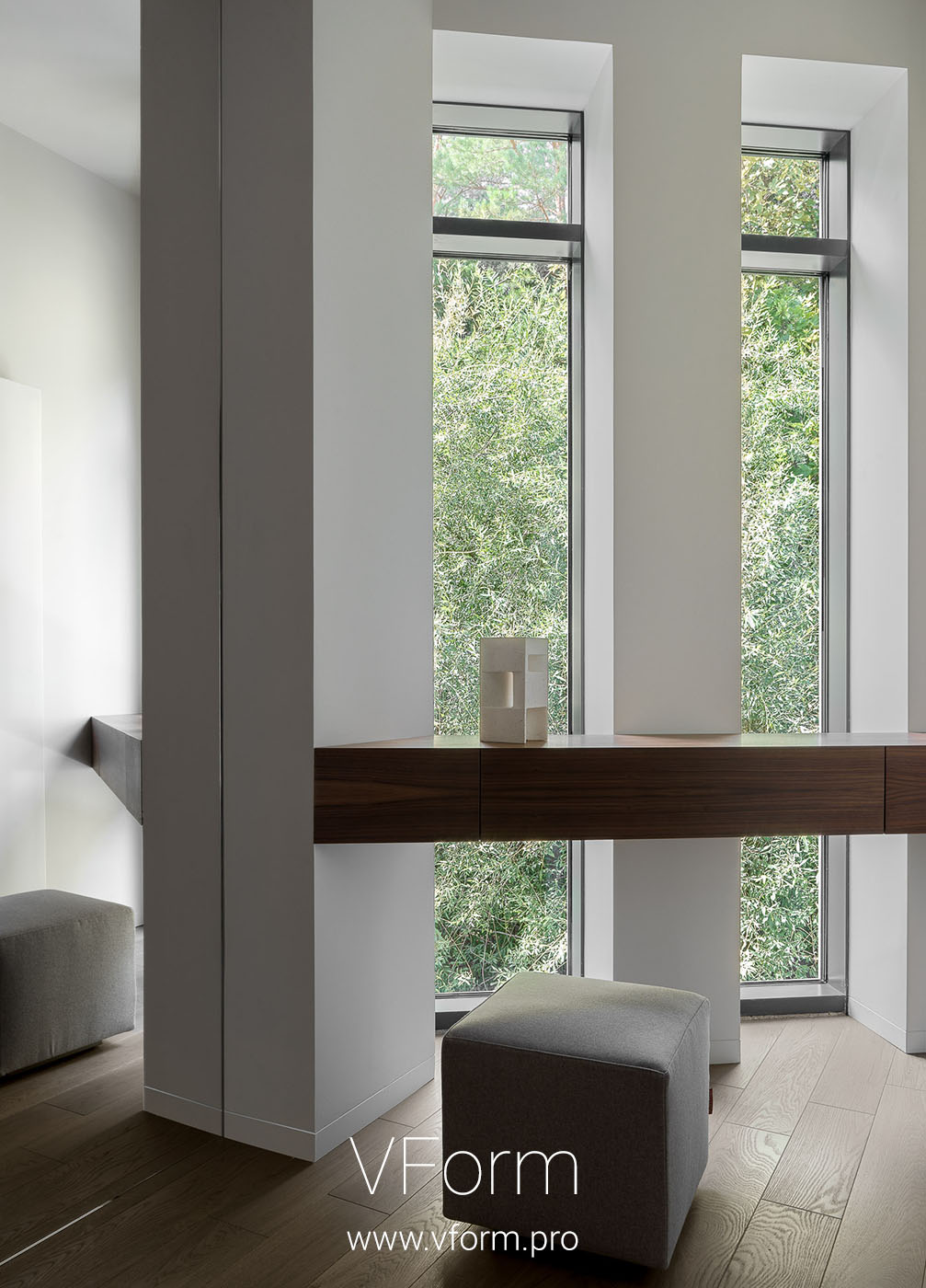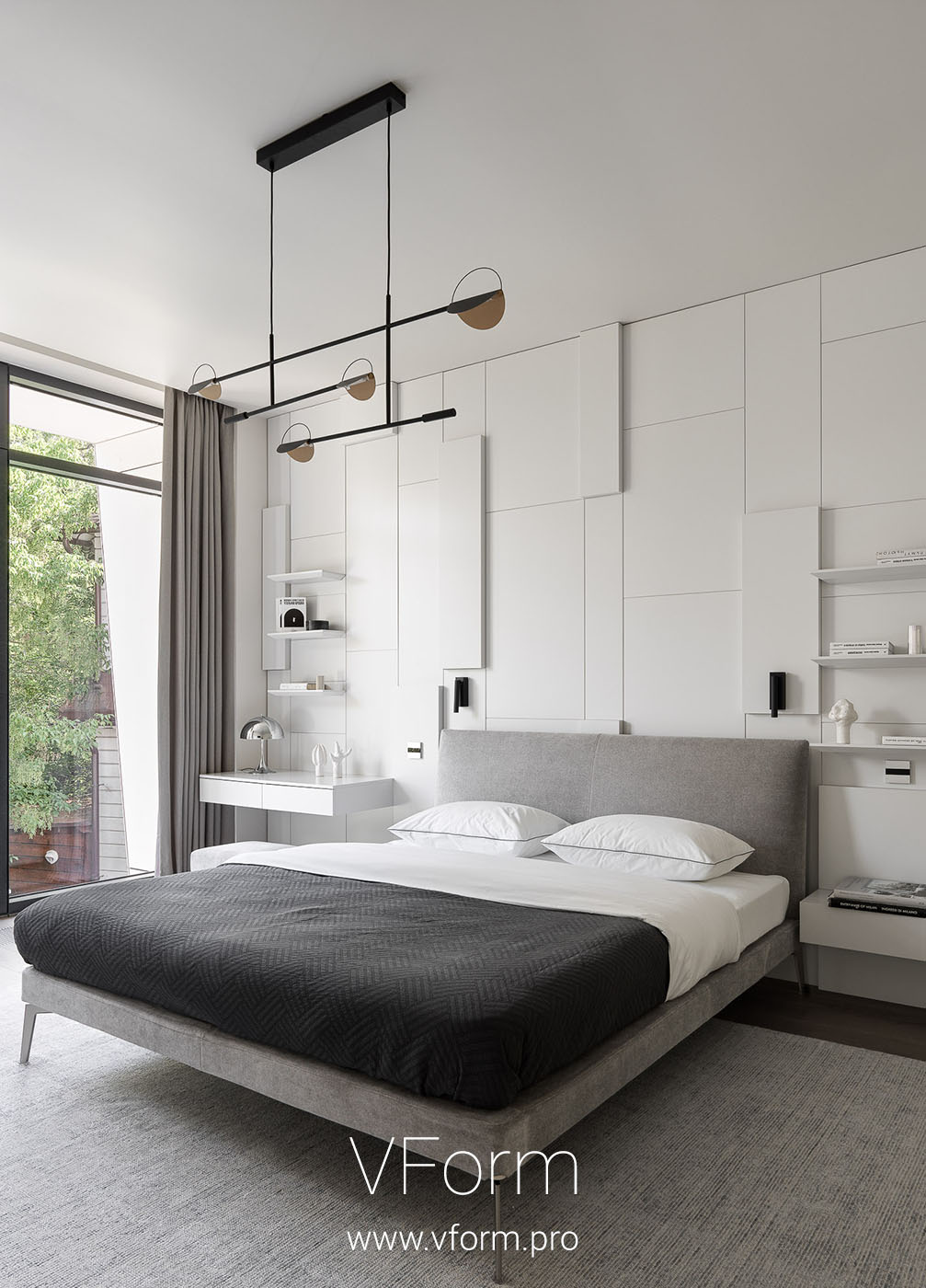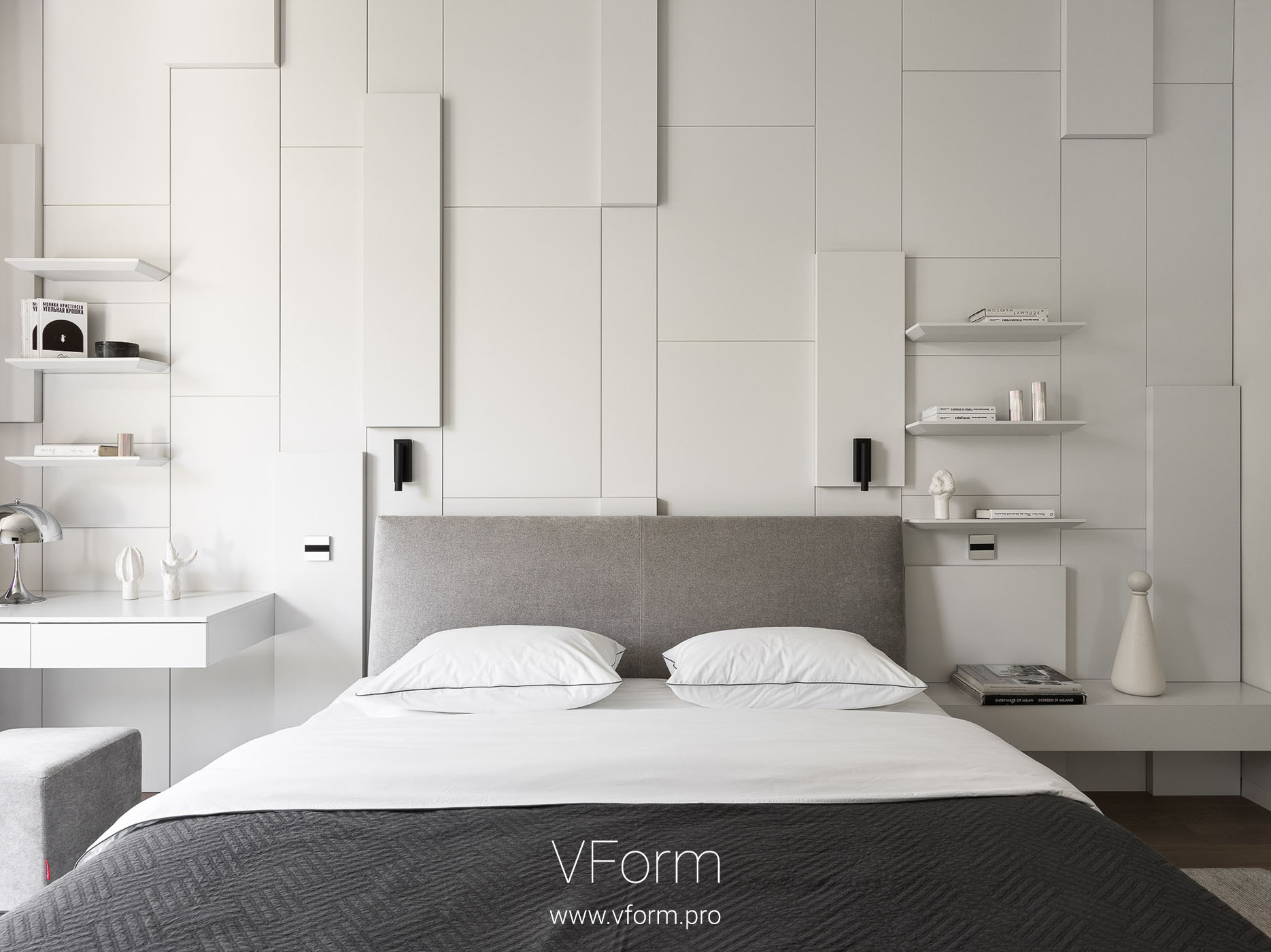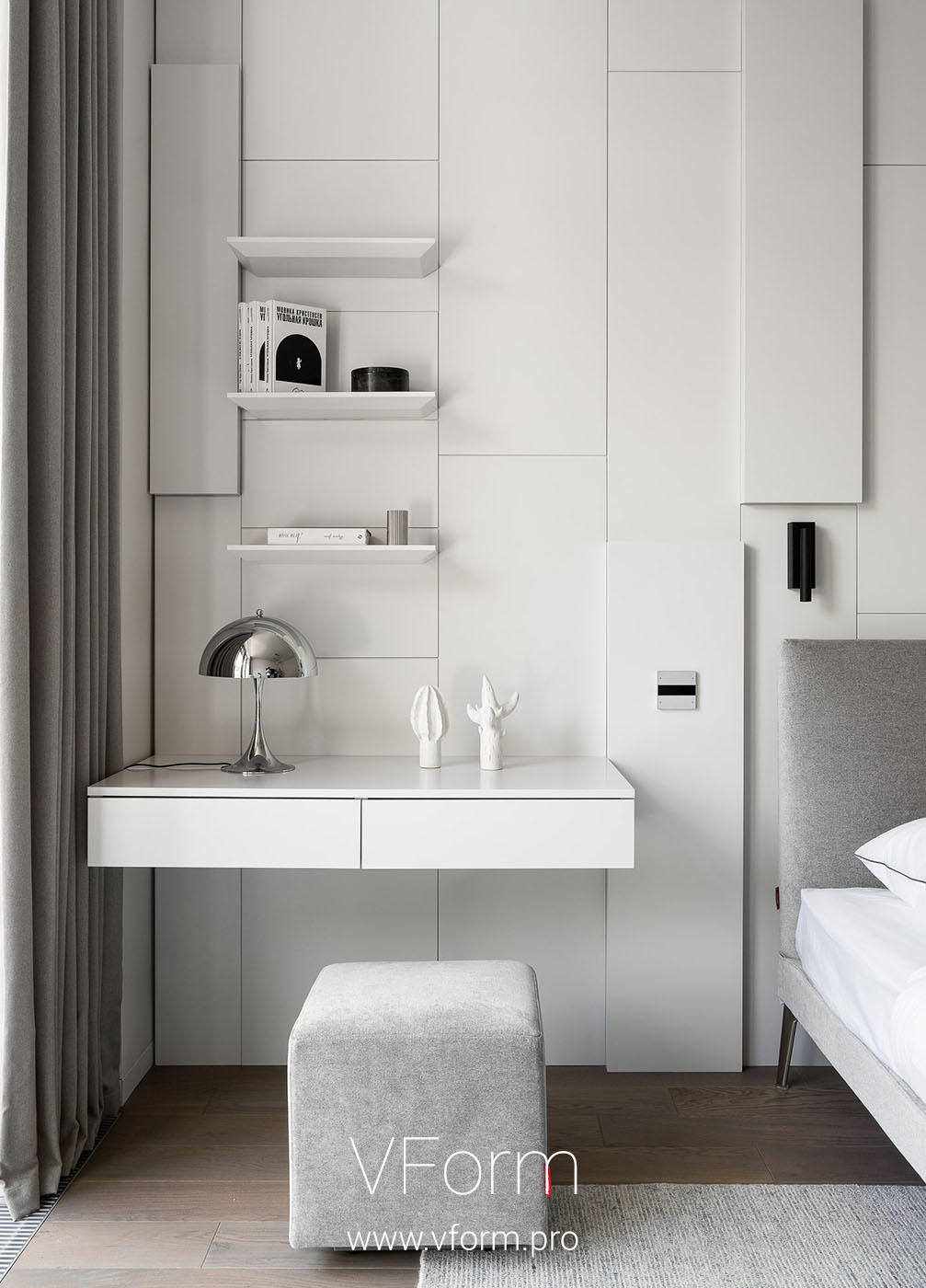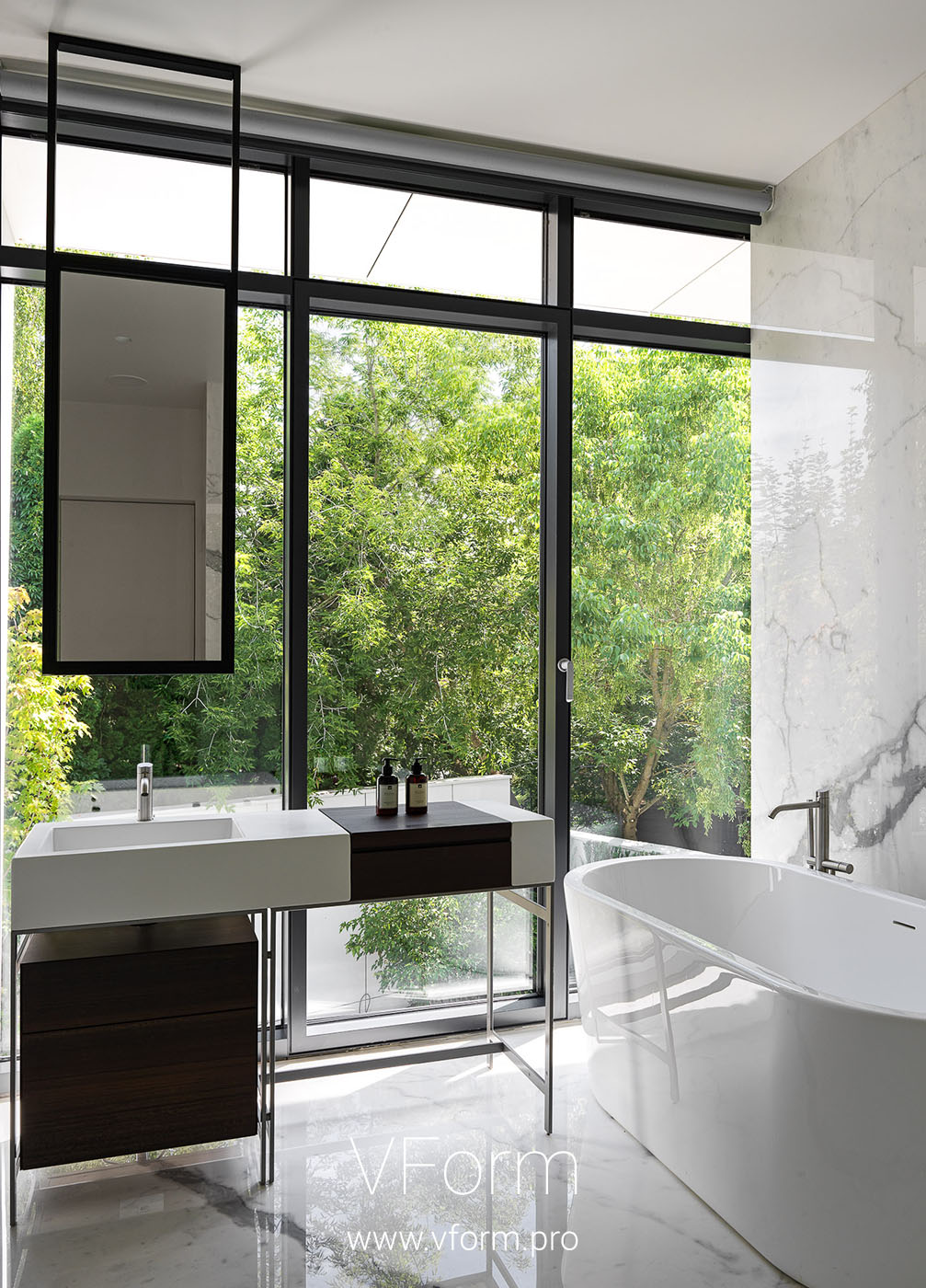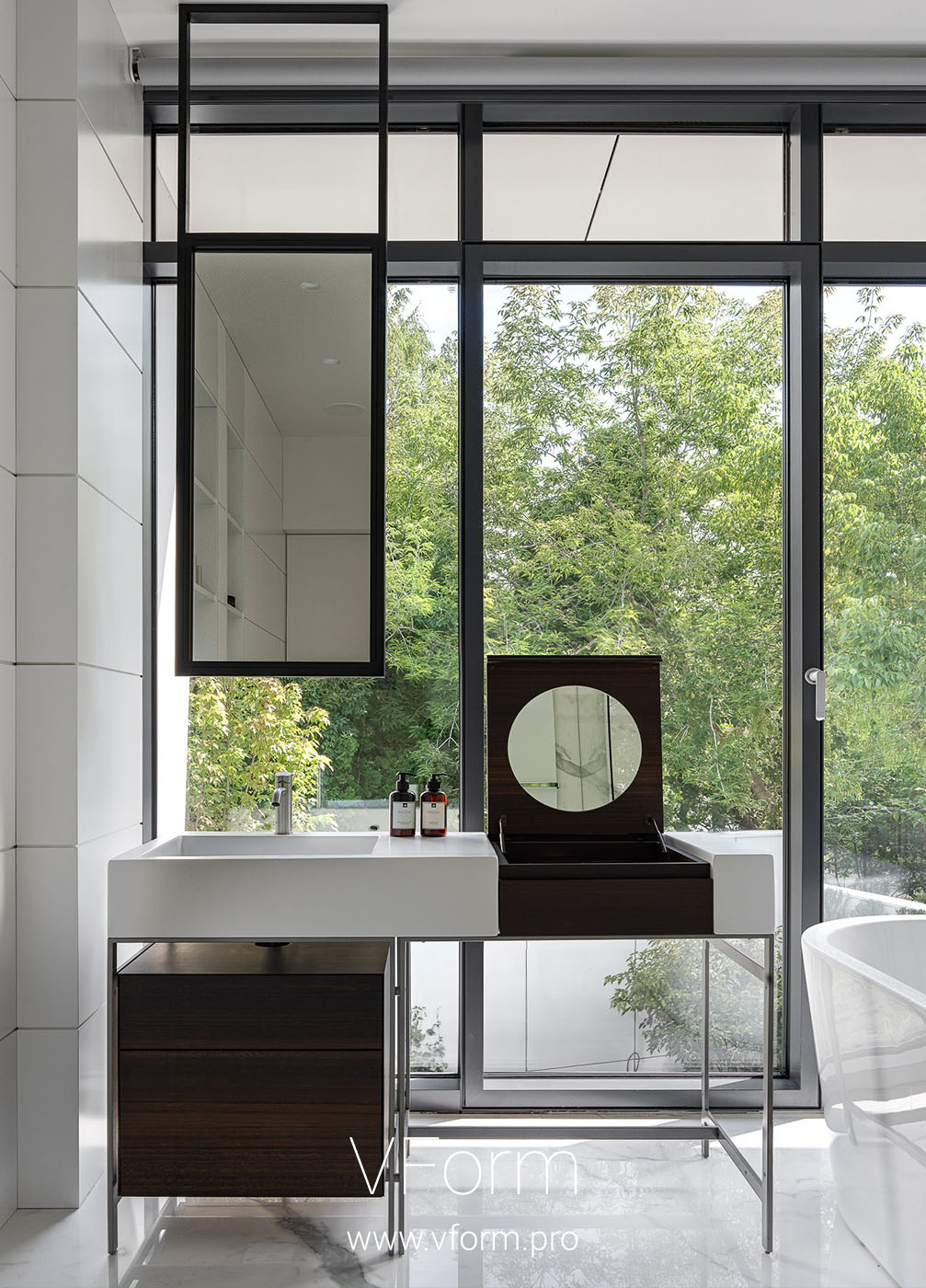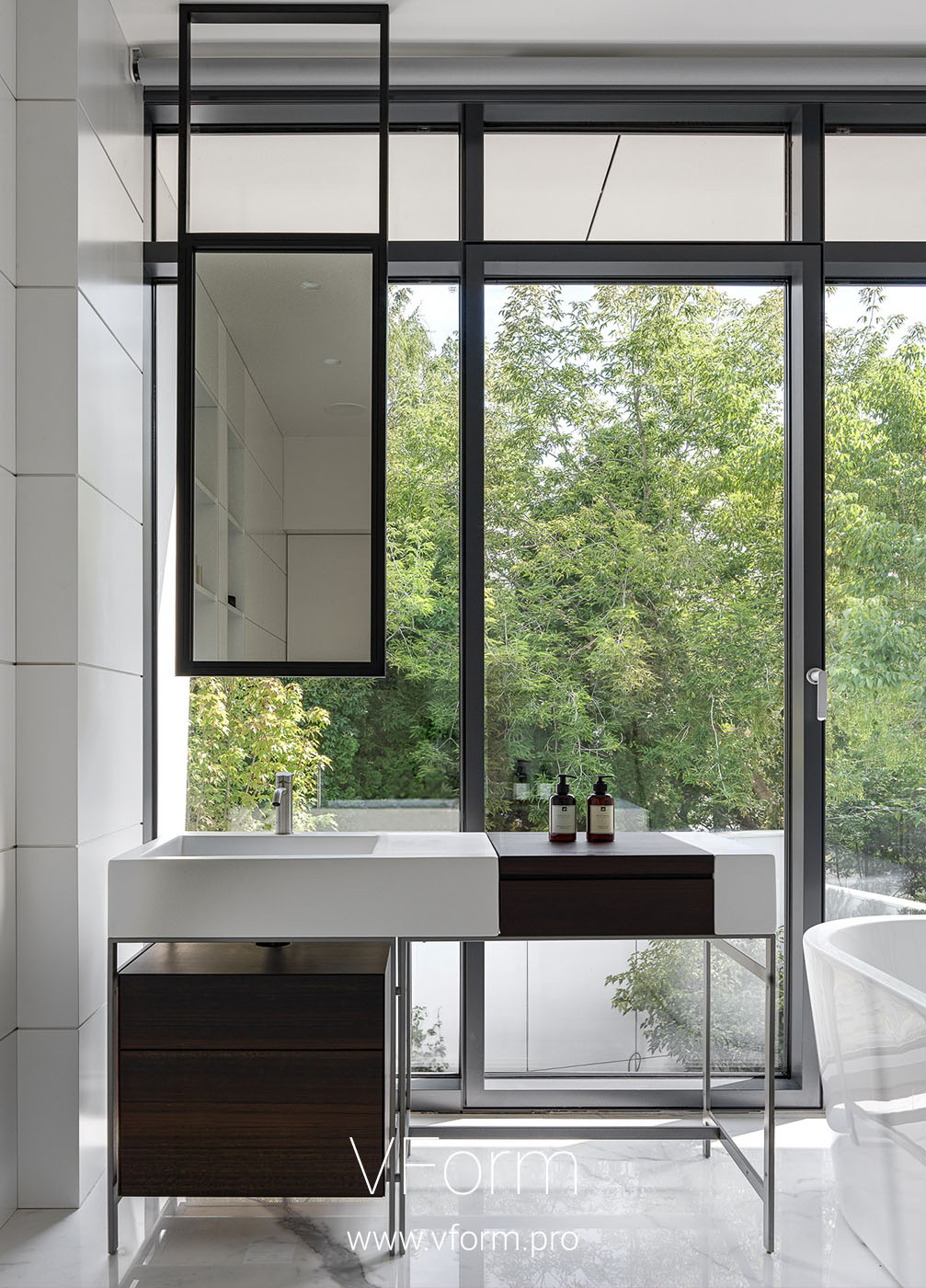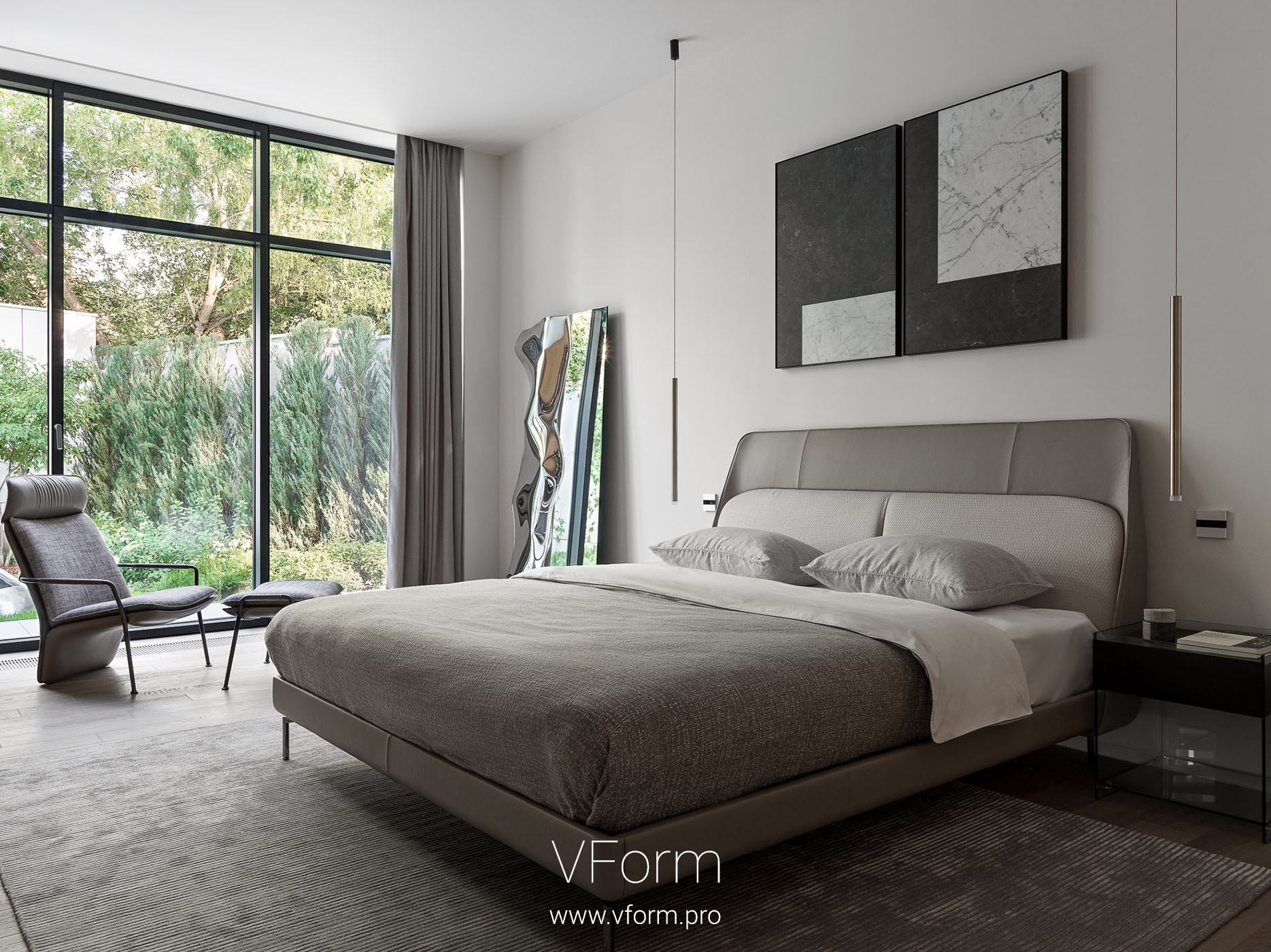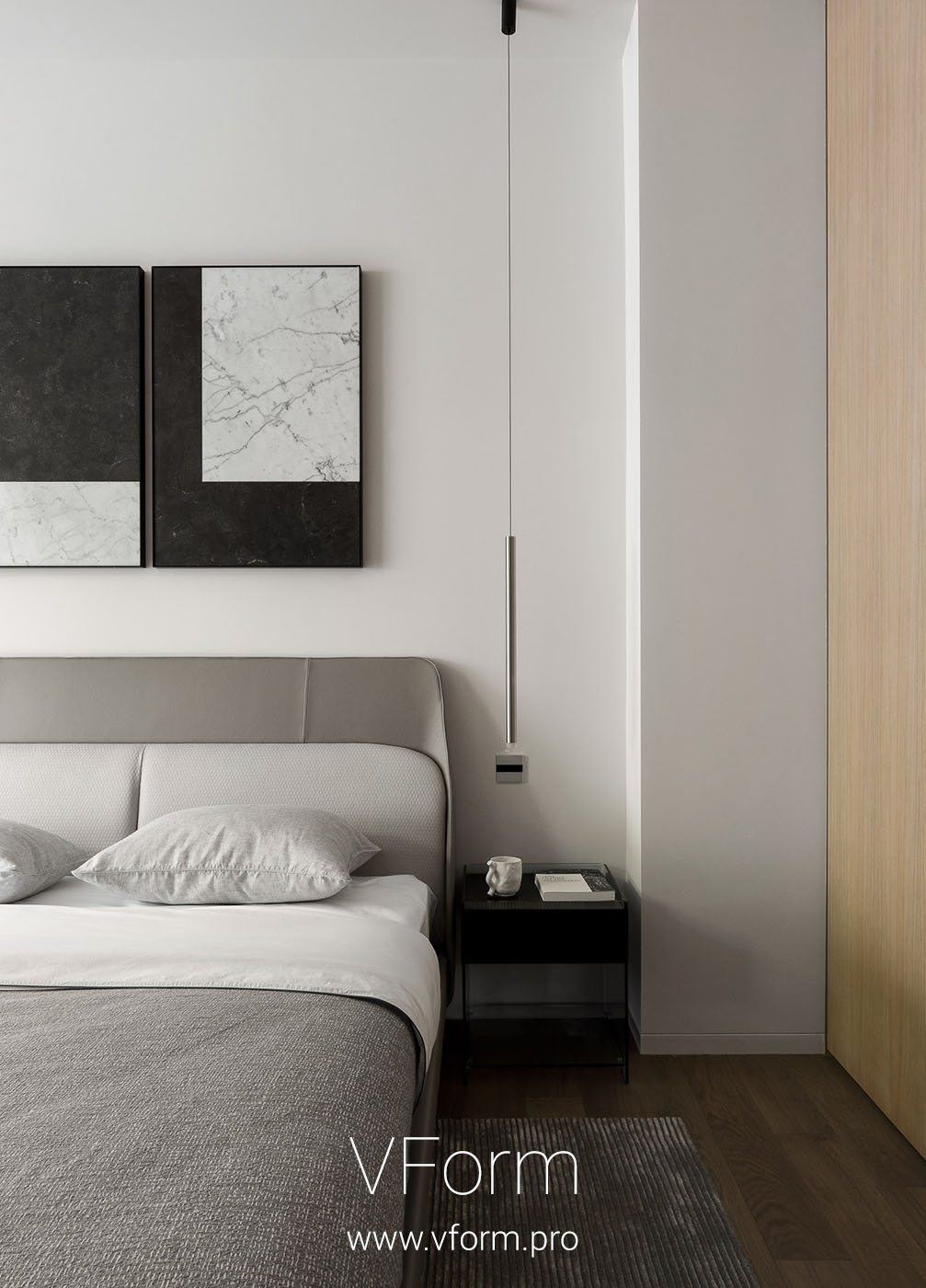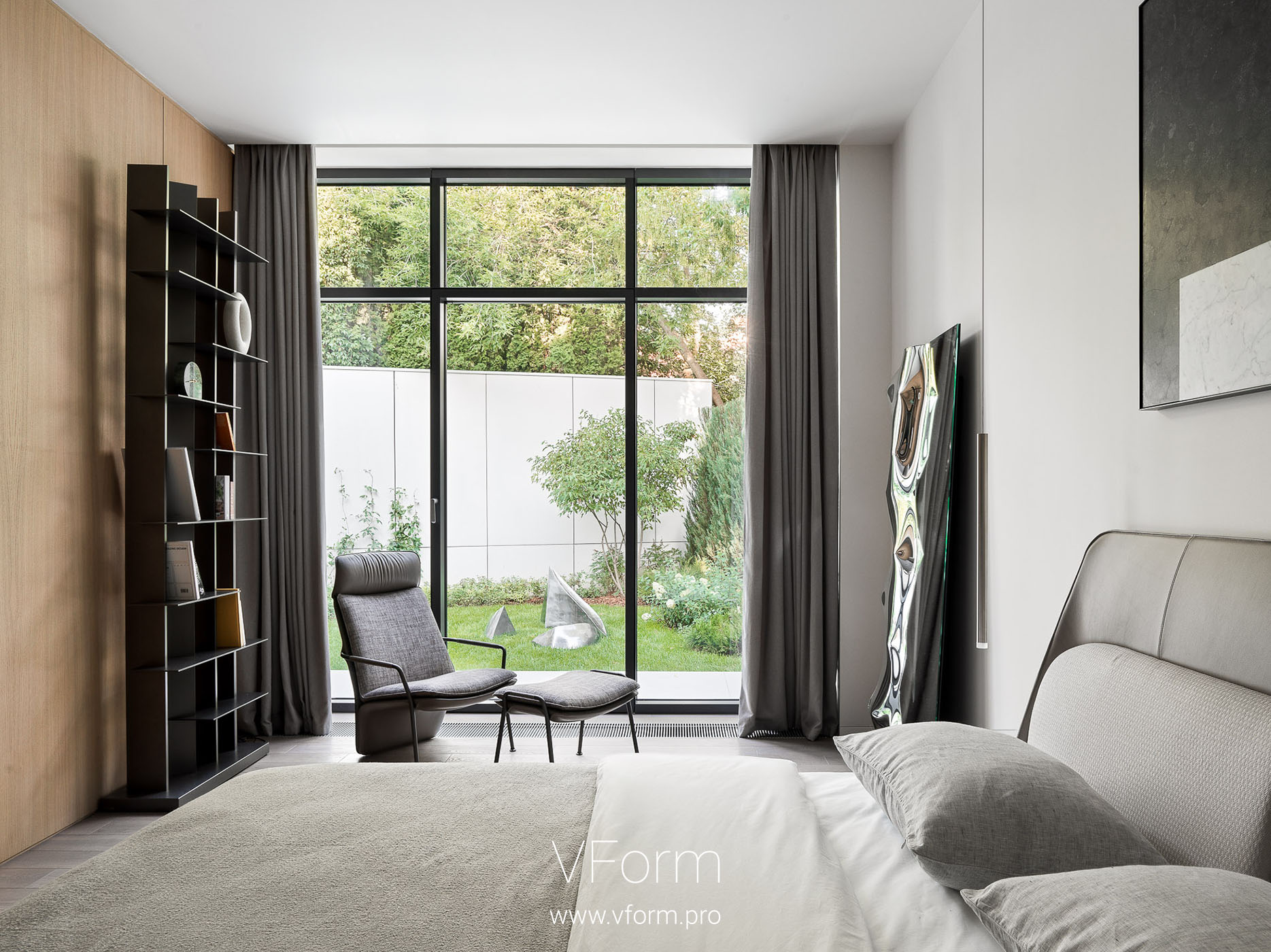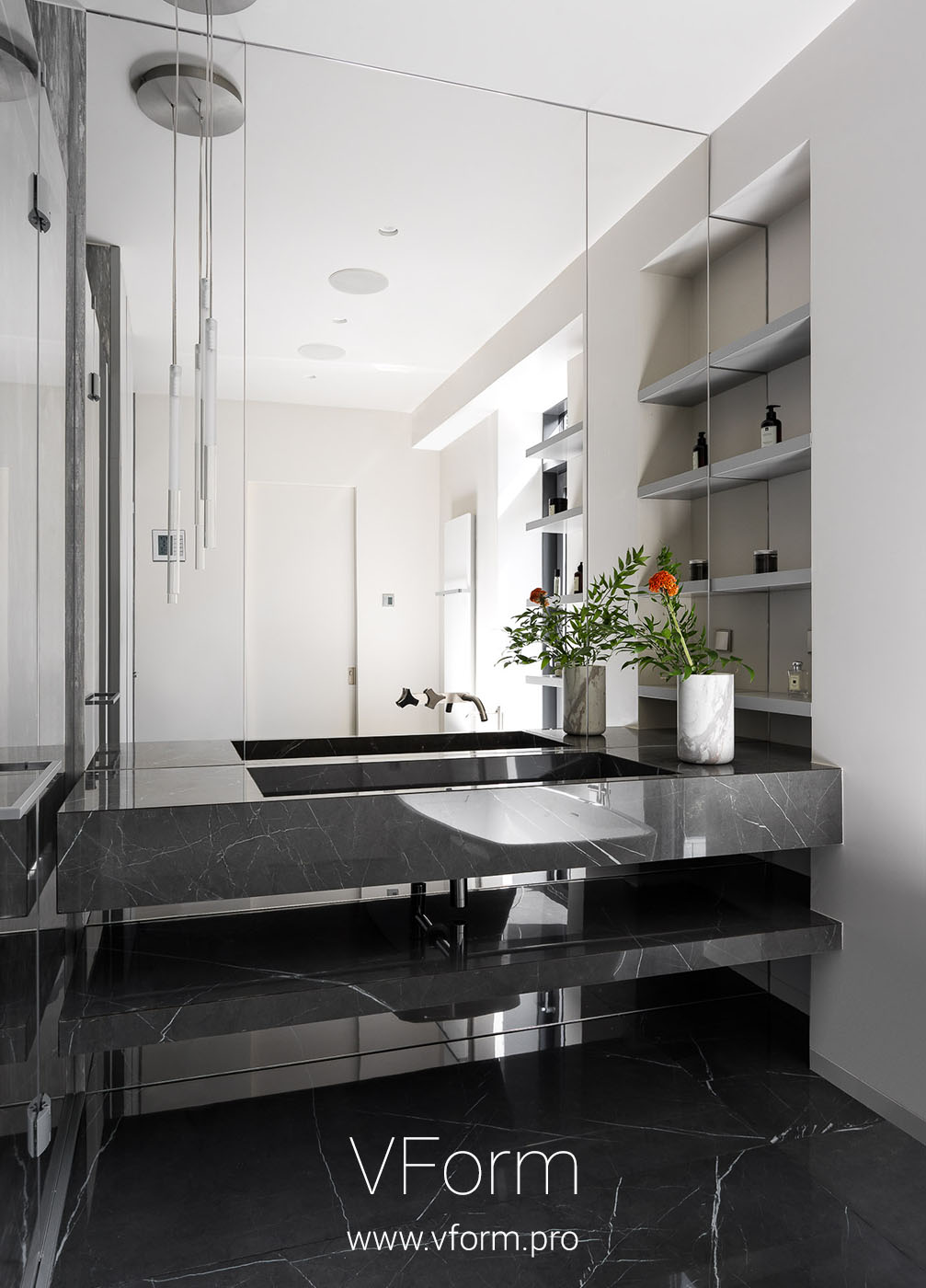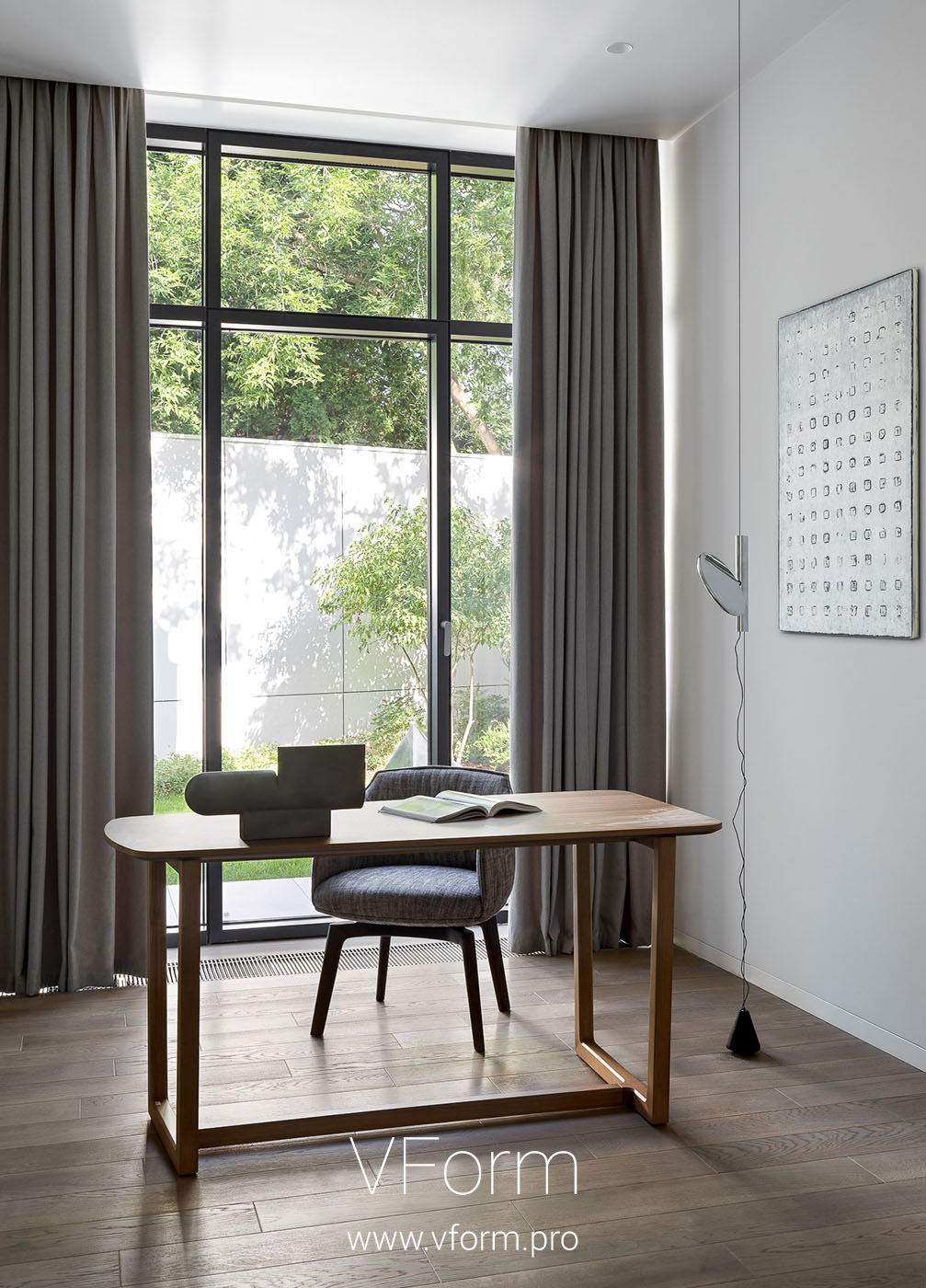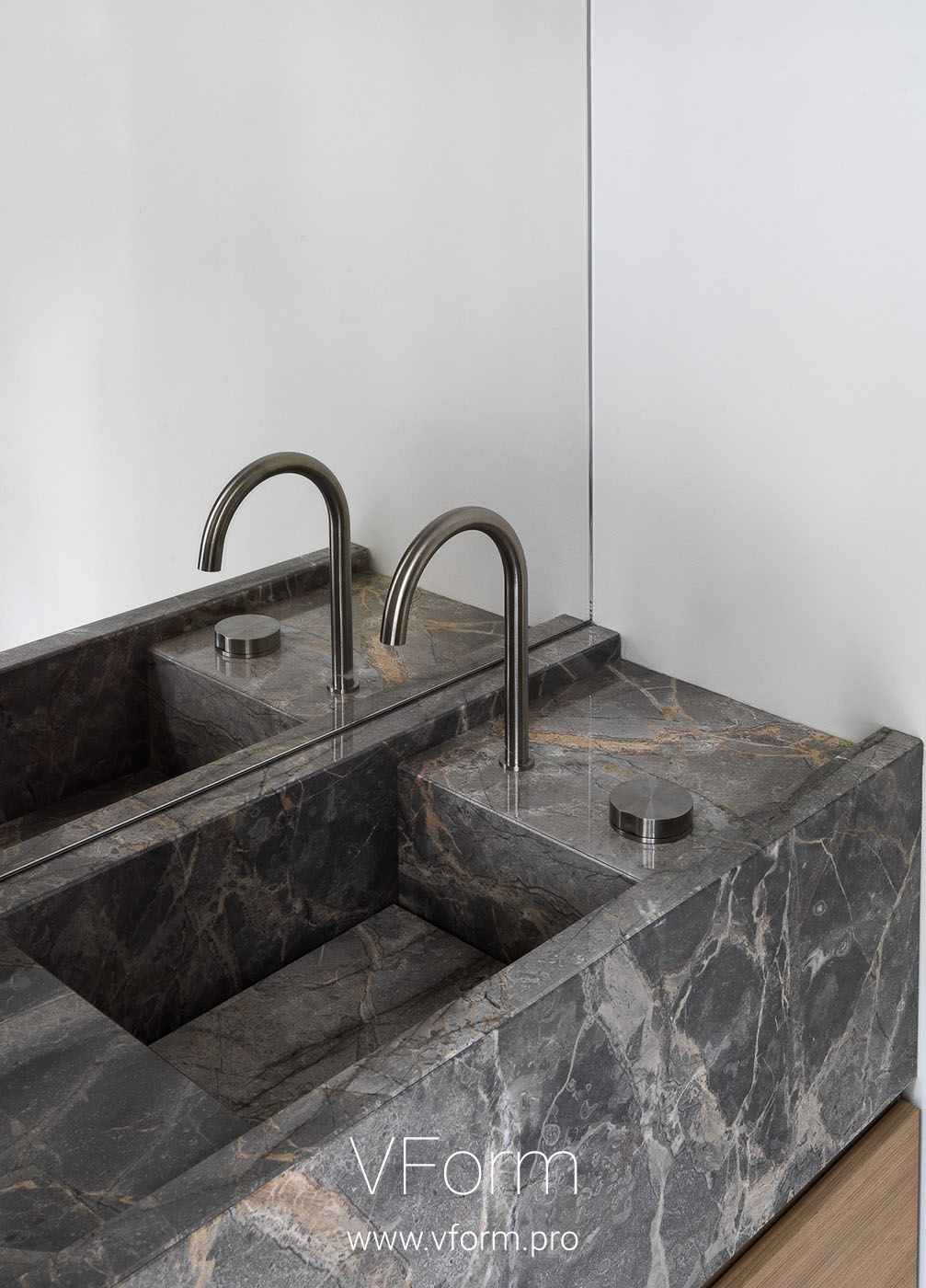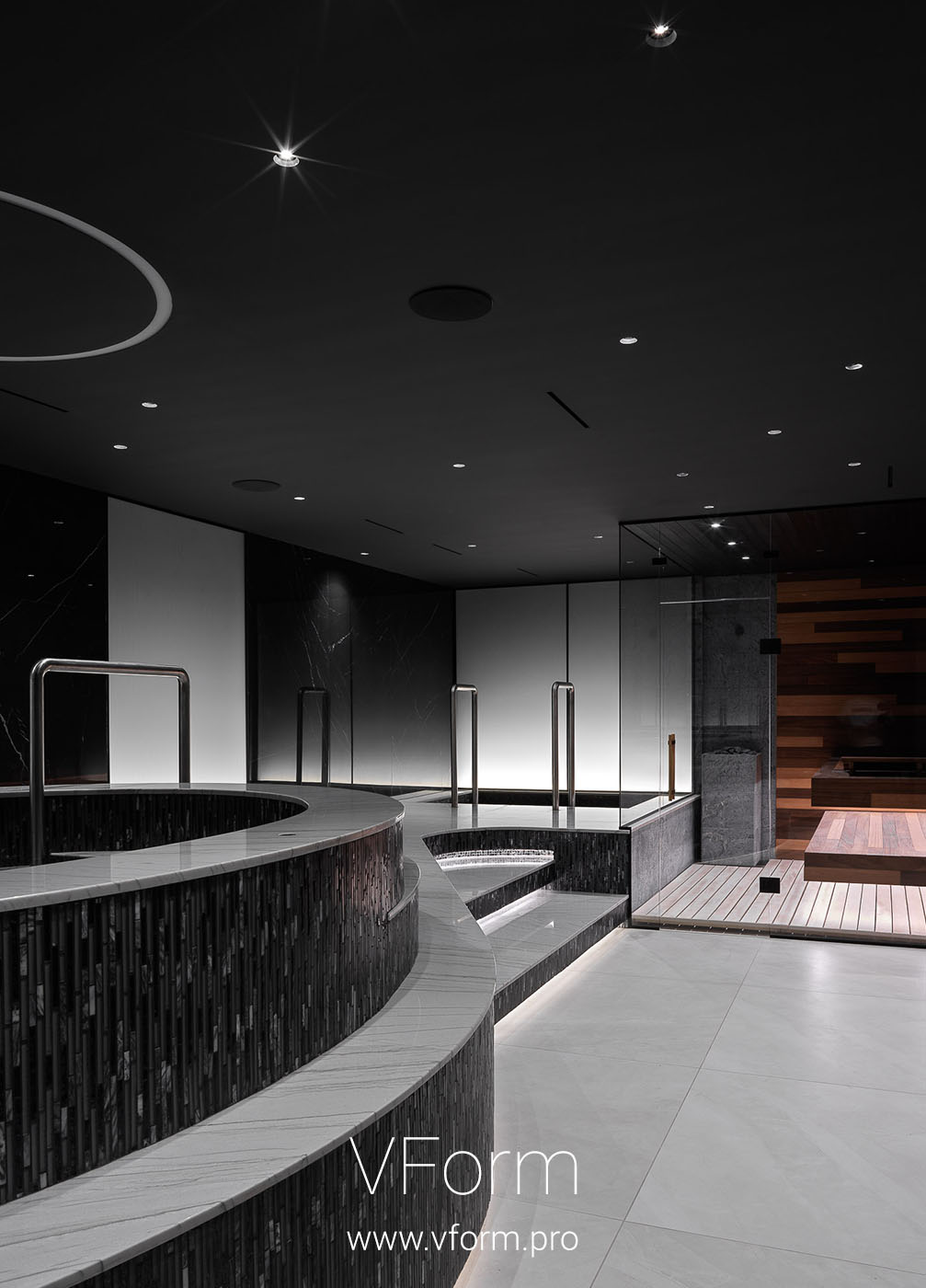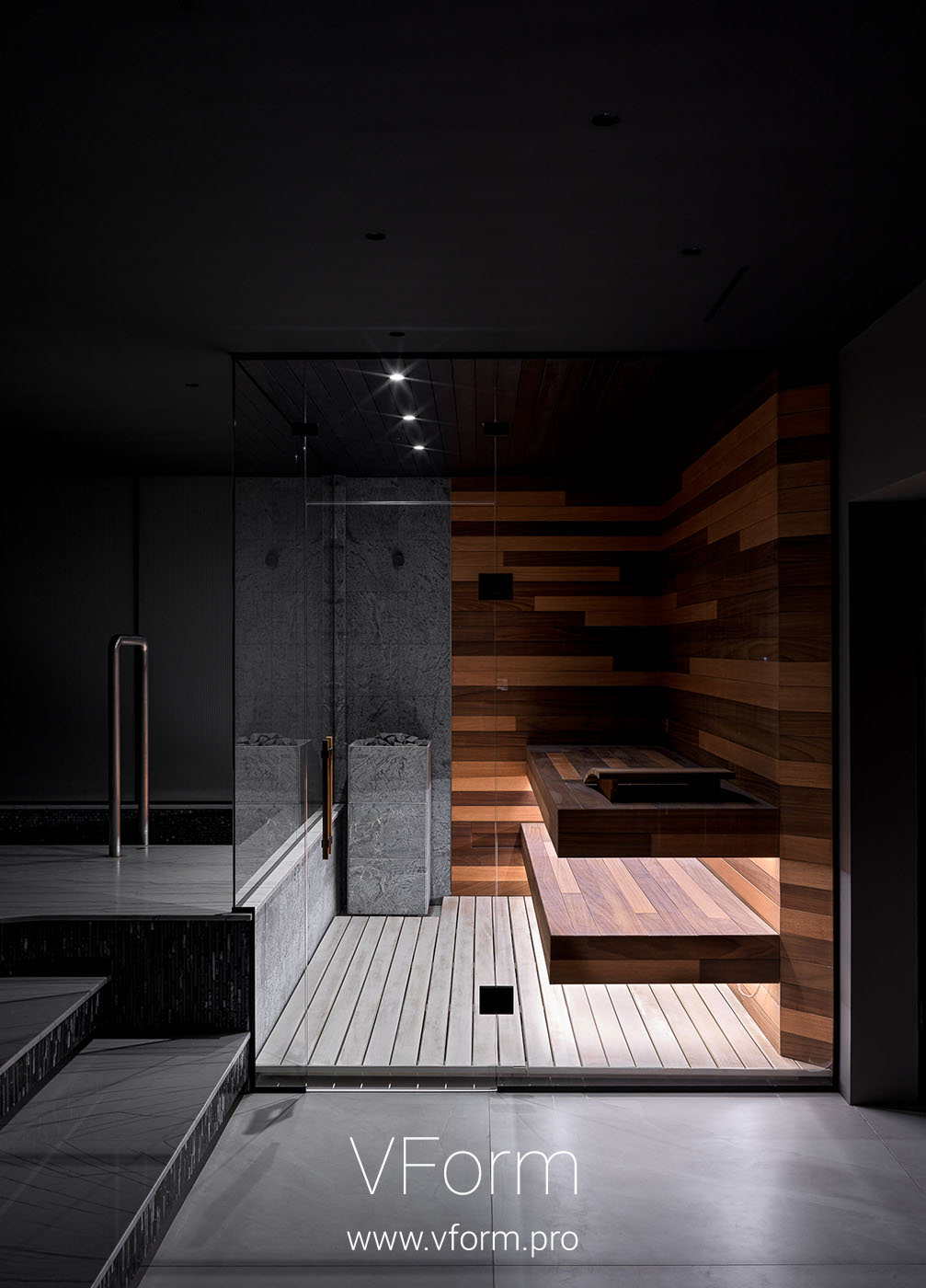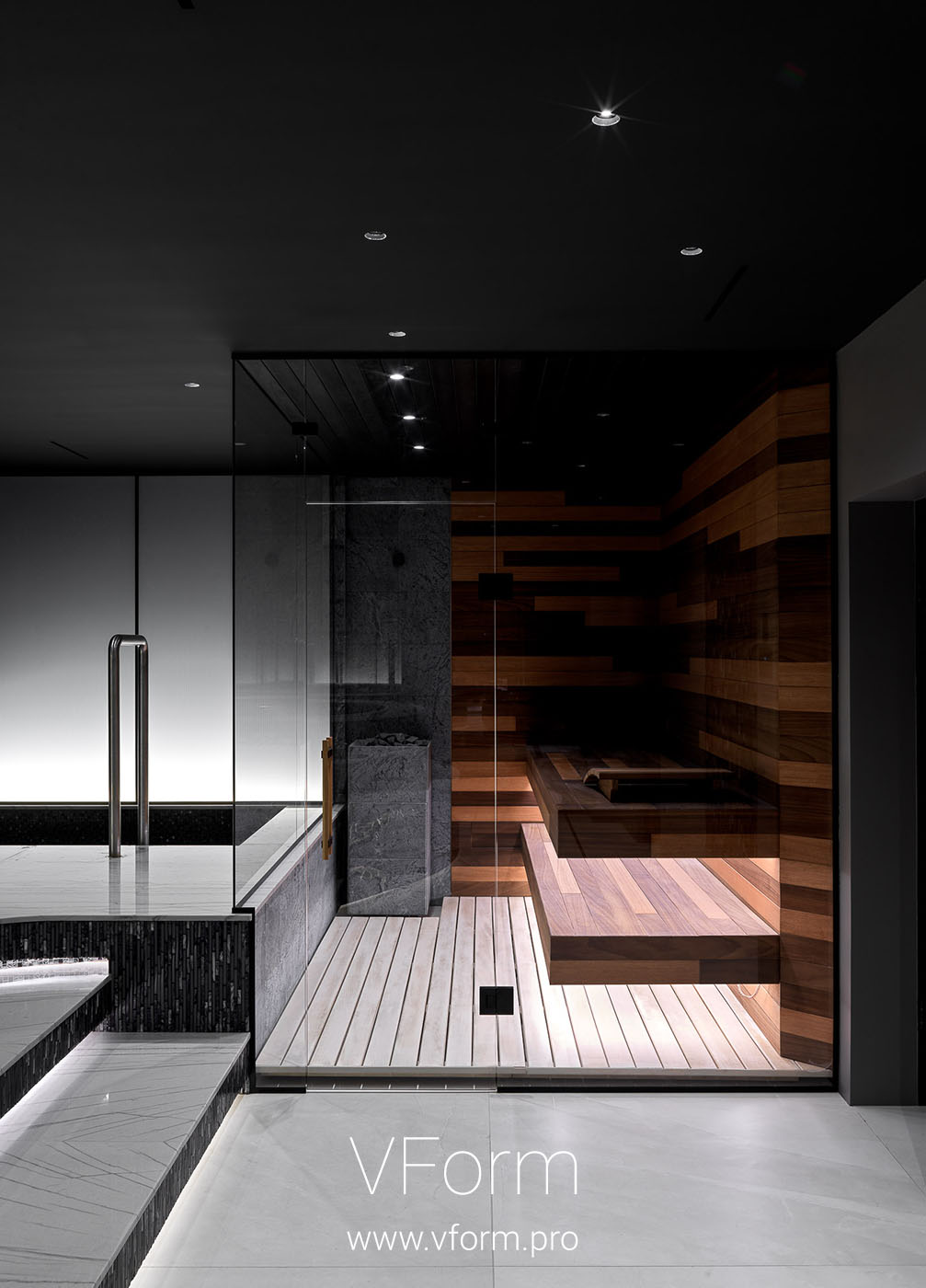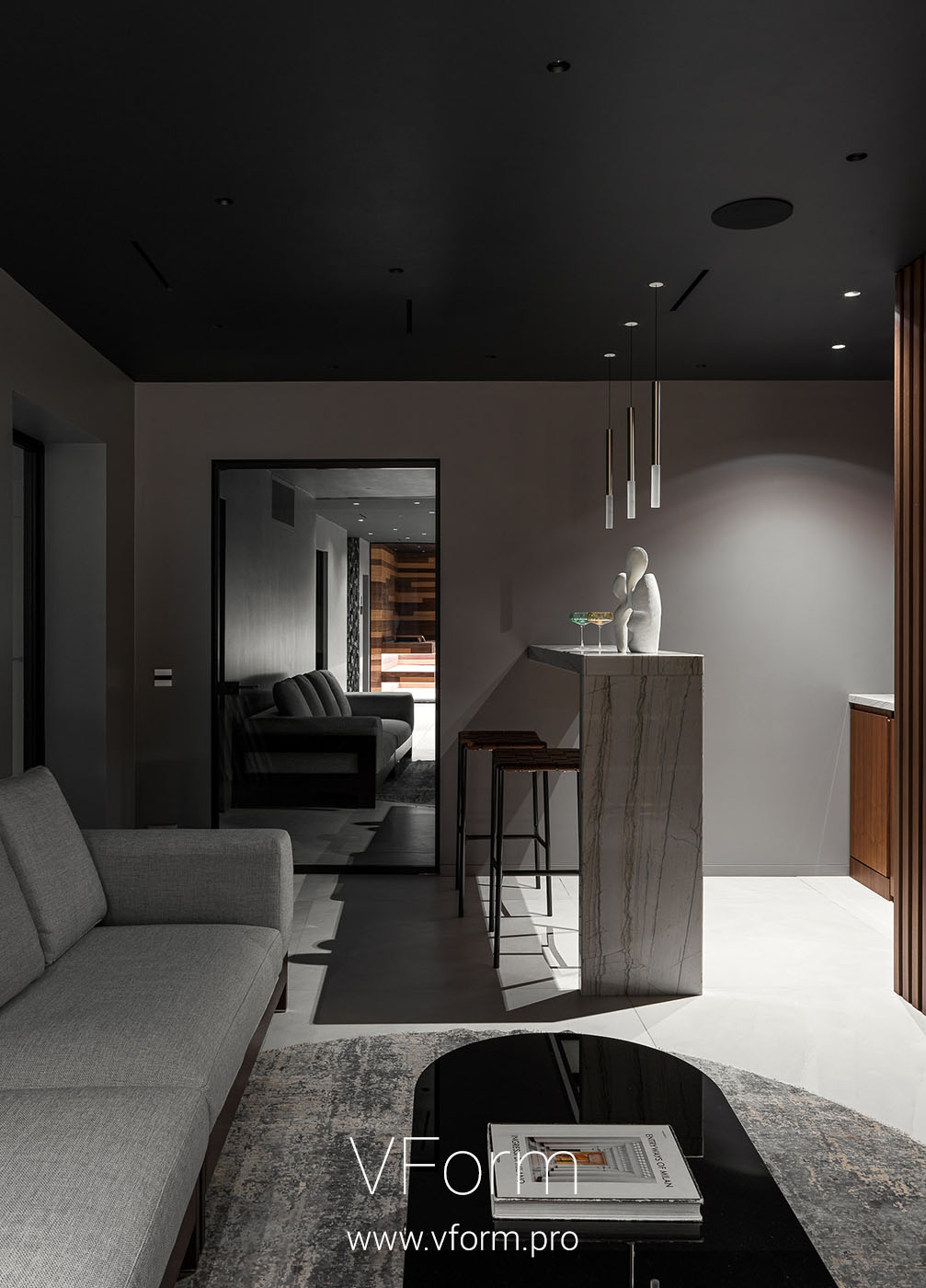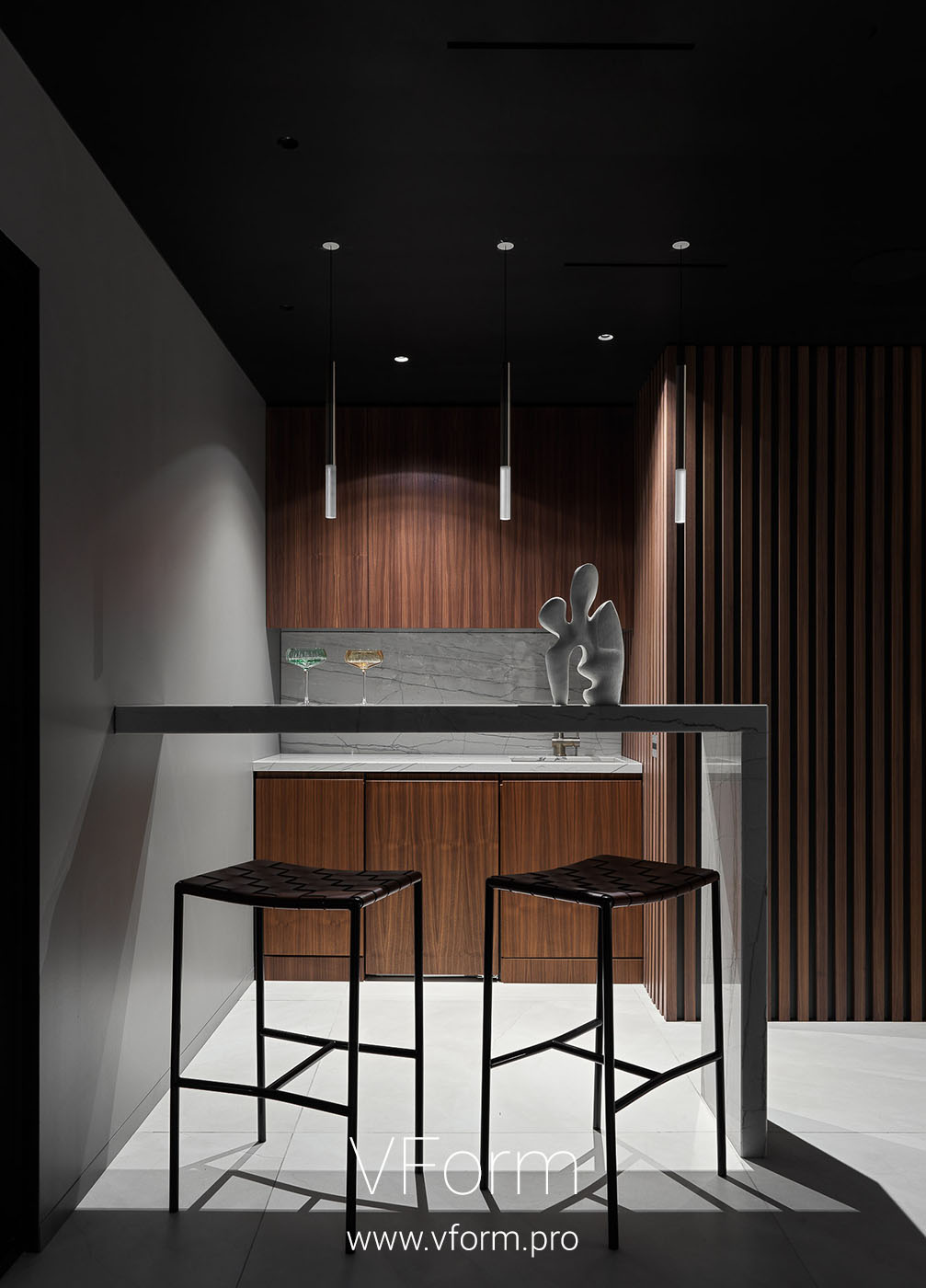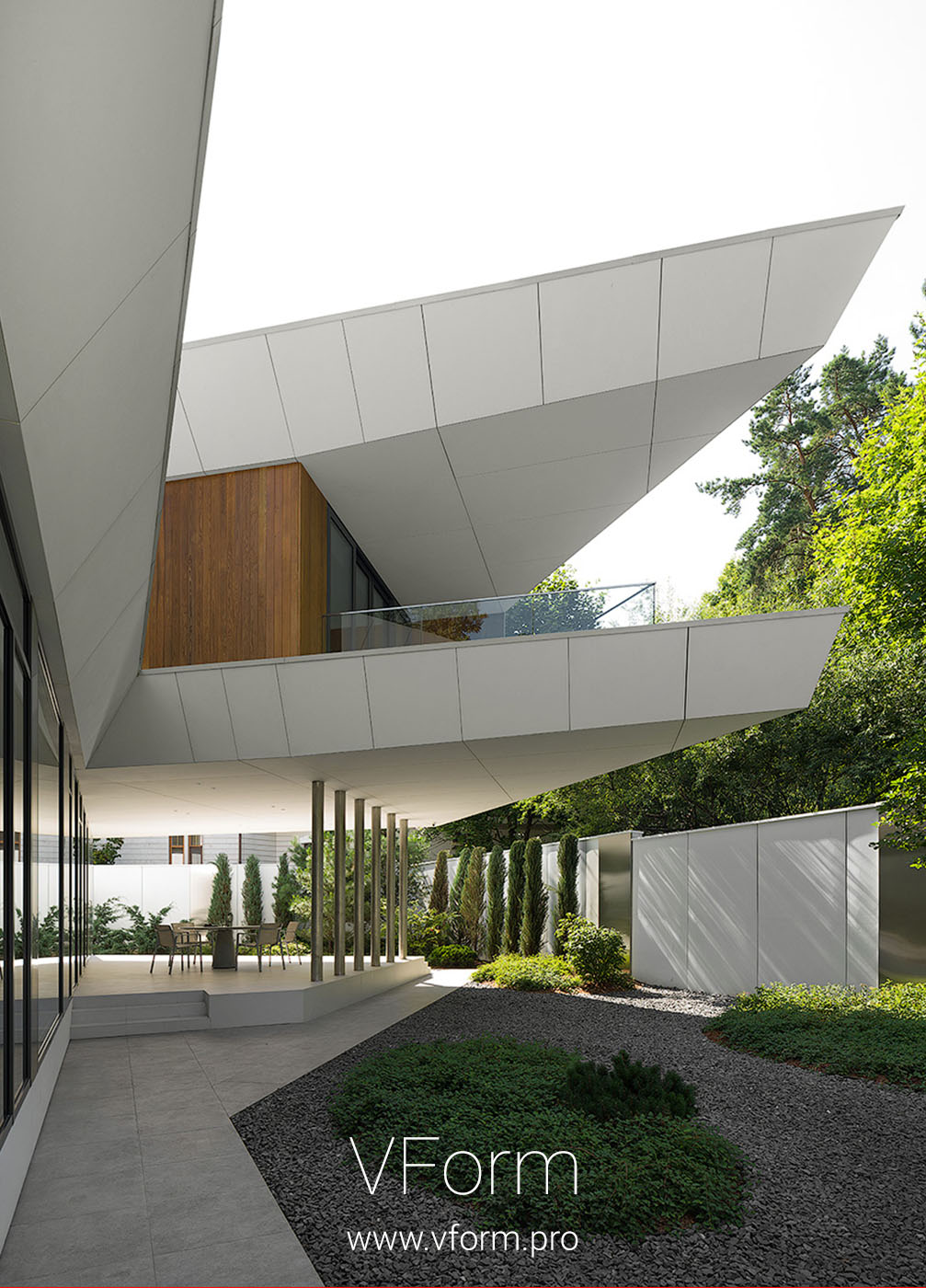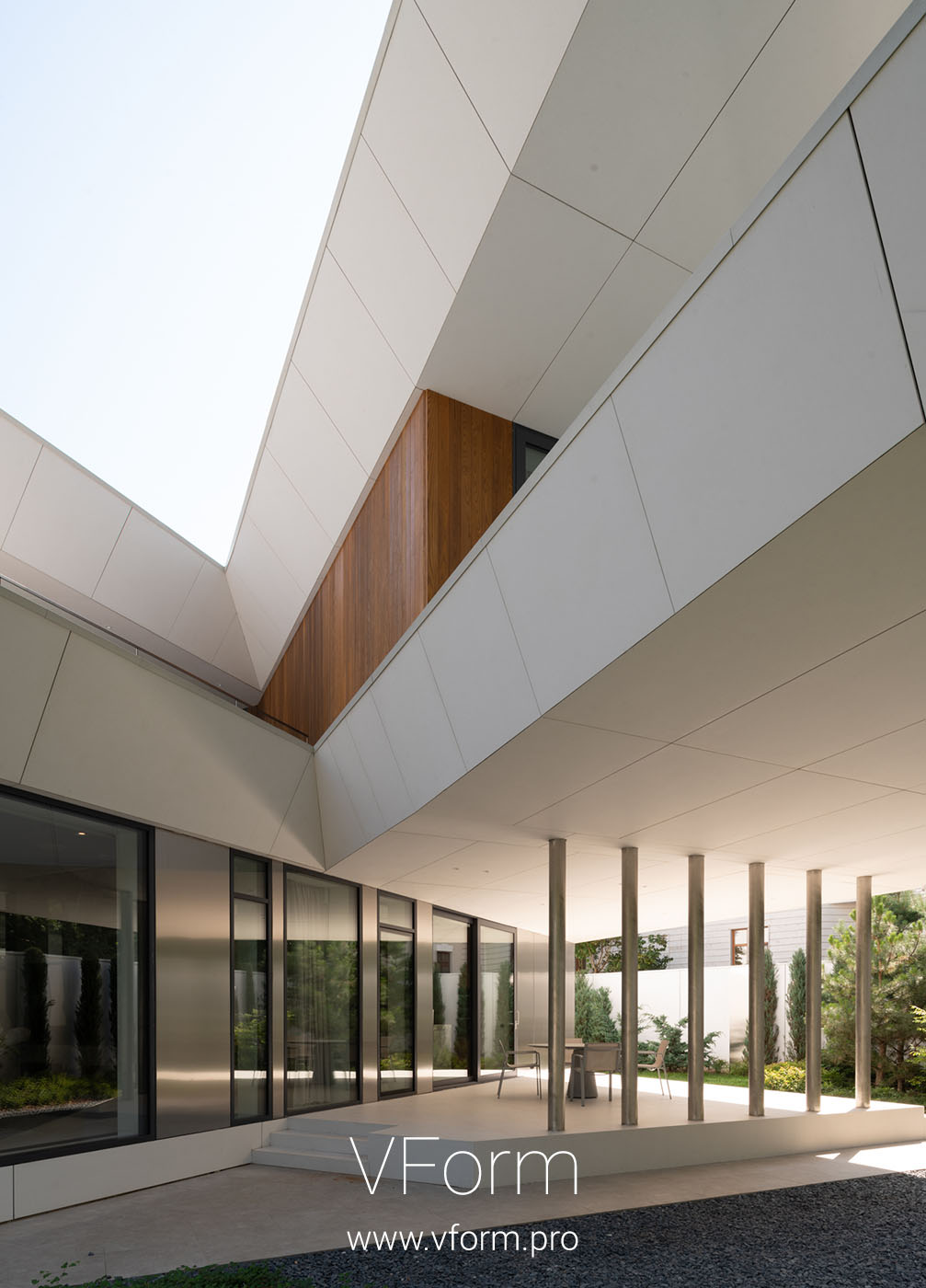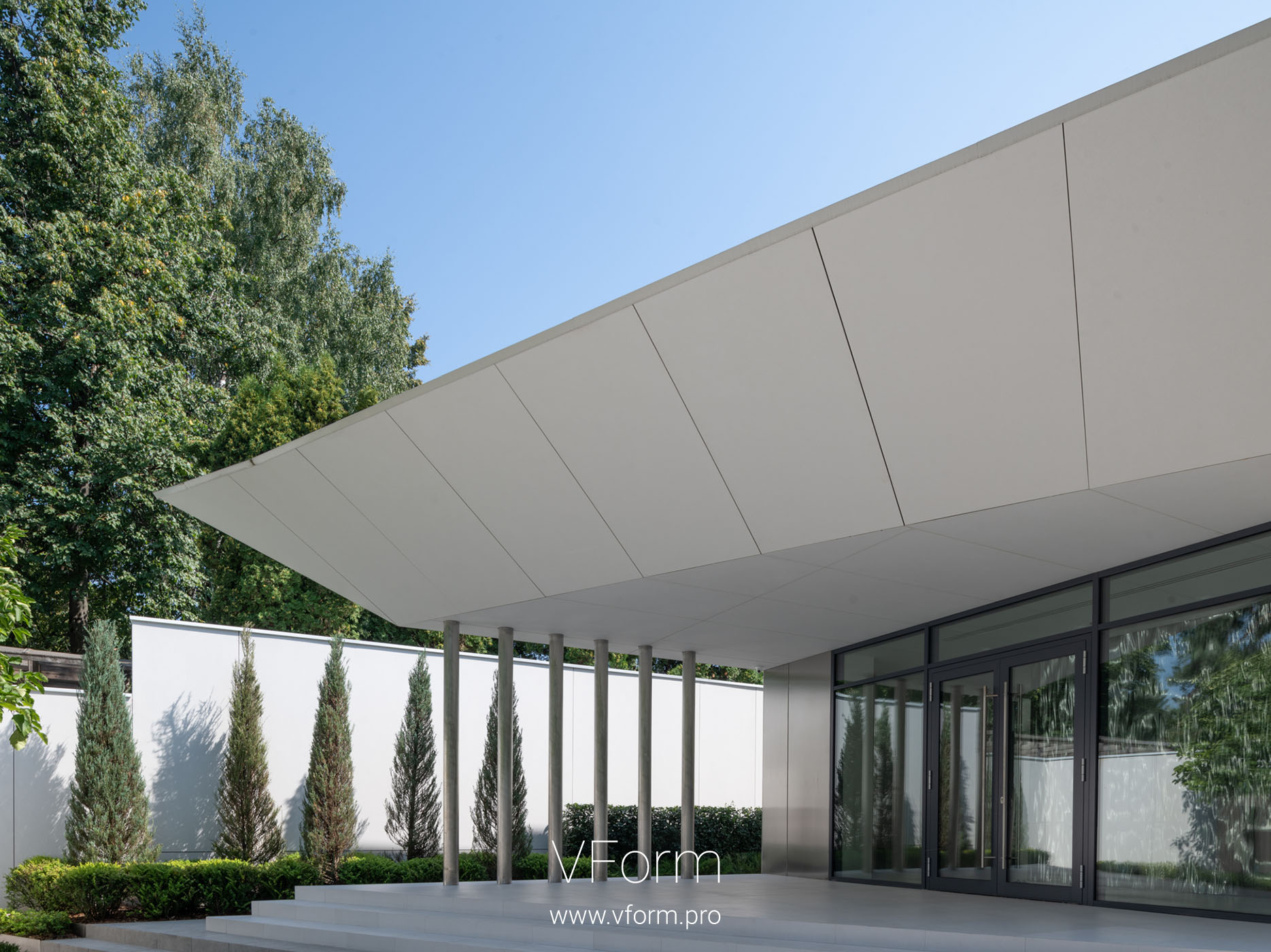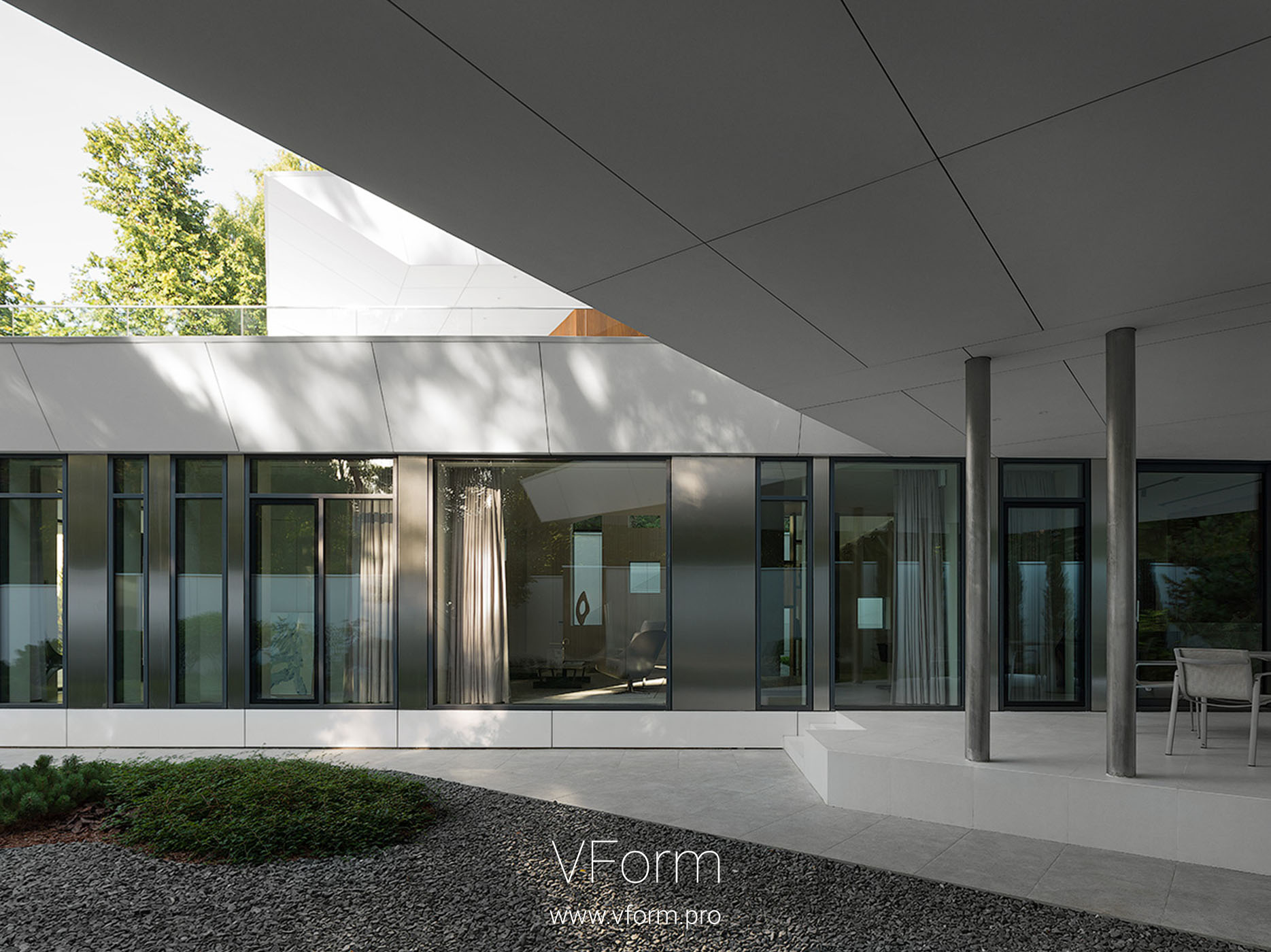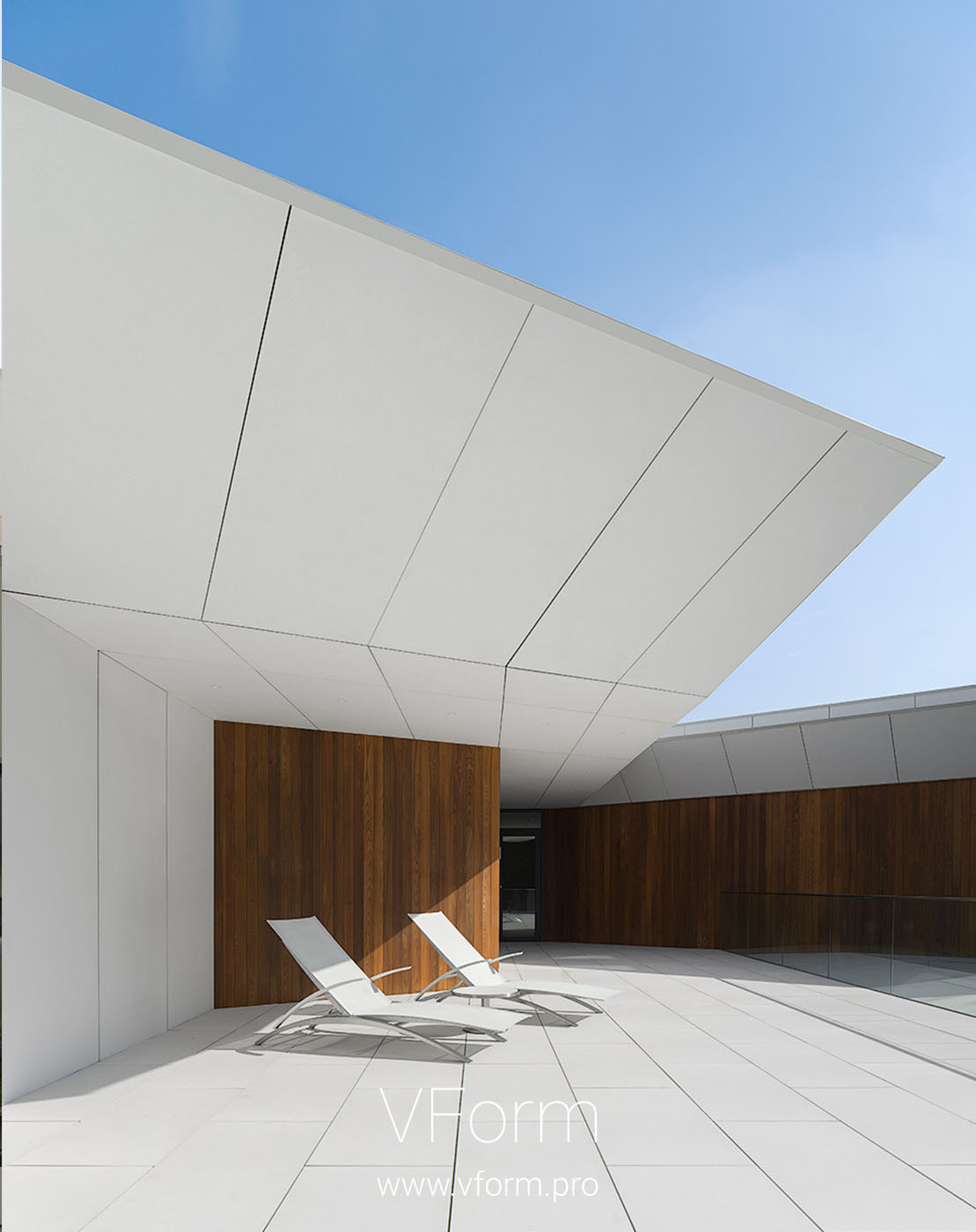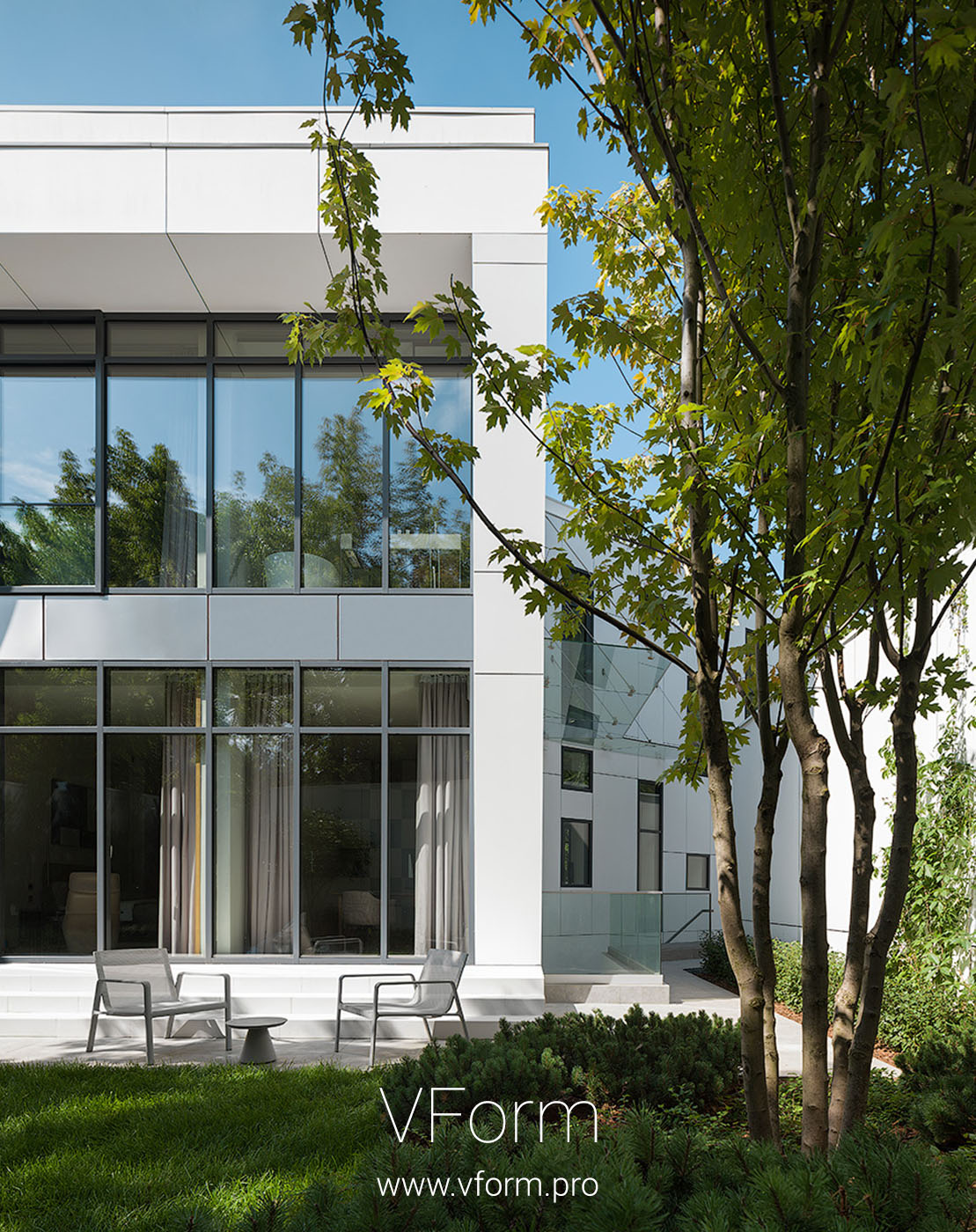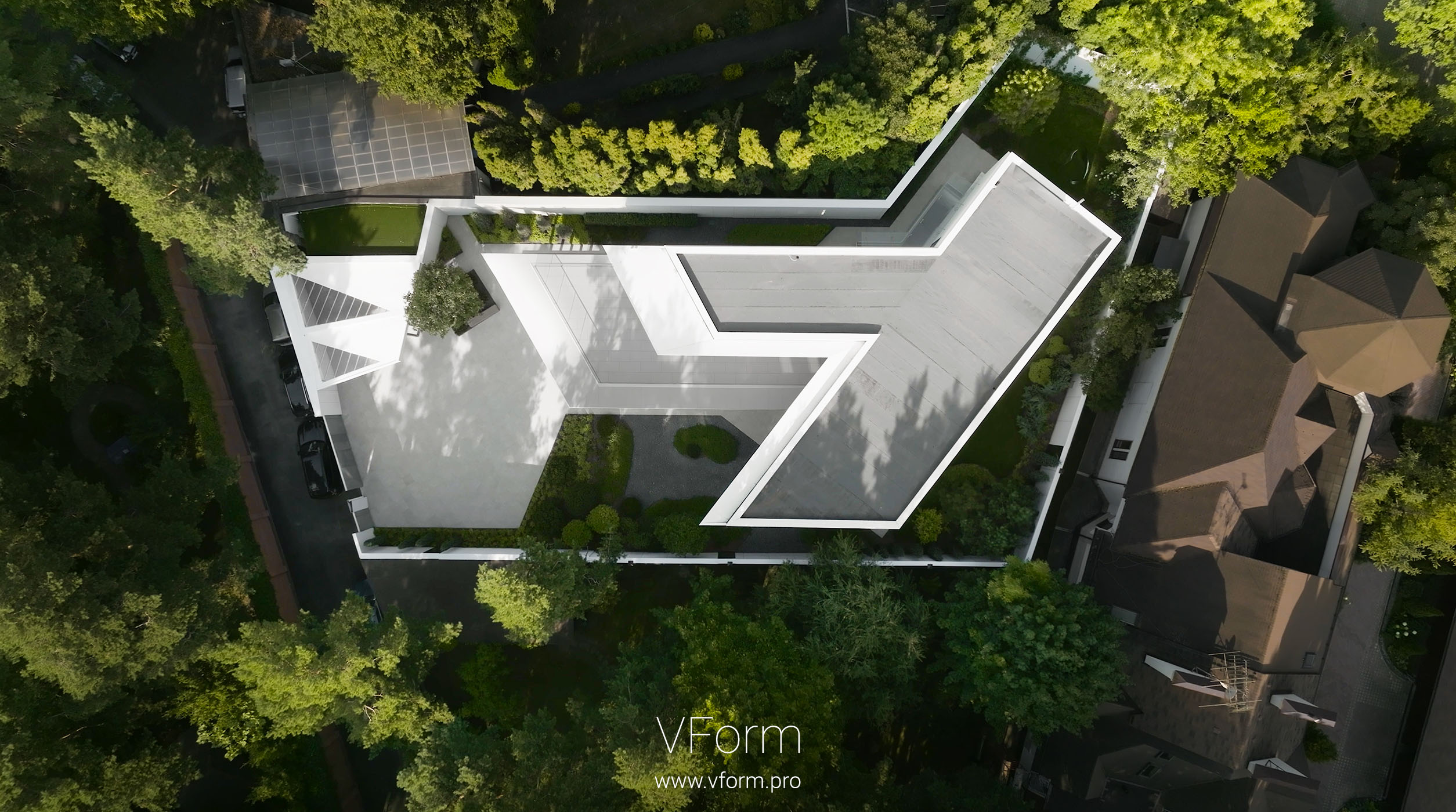 Moscow region
Place:
Rublevo-Uspenskoe Highway
Soaring House
Architecture
The house is located in Zhukovka on a compact piece of land of complex shape, which was the challenge of this project and largely determined the appearance of this house. Architectural solutions are based on view characteristics, insolation, simple and functional logic of house planning decisions.
The presence of sunlight in the house is an integral part of comfort, therefore, in the design process, various scenarios for the spatial solution of the house were calculated, taking into account insolation.
The ground floor of the house is visually permeable and open, and the façade uses glass and satin-finish stainless steel to blend the ground floor into the surrounding landscape and fill the garden with reflected light.
The second floor is offset and rotated relative to the first floor, which allowed for better lighting of the northern part of the site and increased the area of ​​​​the house without cluttering the site. This solution creates a rain-protected terrace. Stainless steel columns combined with a monolithic slab of the second floor were used as load-bearing columns to create lightness, weightlessness and a feeling of "soaring" effect.
The volume of the second floor is more material, it seems to soar above the site, wood and fiber-reinforced concrete are used as materials, creating a feeling of coziness and comfort on the terrace of the second floor.
Interior
The interconnection of the external and internal space in this house is carried out not only through open terraces and sliding window structures, but also through the use of consonant materials. On the ground floor, opposite the entrance, there is a dynamic mirror panel with a chrome effect, visually continuing the idea of ​​the intangibility of the facade. The panel is produced by the method of digital robotic production according to a three-dimensional model, the basis of which is a surface generated by a repeatedly repeating sinusoid.
The Mercury series, which includes a panel with a chrome effect, a designer chair and MAF Shards, was made by the VForm Architectural Studio.
The master bedroom on the second floor uses a solid walnut panel, which continues the concept of the second floor facade, creating a feeling of comfort and materiality.
The internal spaces of the house are interconnected by the multi-light space of the staircase hall with a sculptural cantilever staircase made of ultra-high-strength concrete. The thickness of the steps of the stairs varies from 5 to 8 cm. The staircase is a complex technical solution, specially designed for this house.
In the basement there is a SPA area – a space for rest and relaxation, the interior uses frosted glass with warm lighting, creating a feeling of the light of the setting sun penetrating the windows.
The video review can be found at the link.