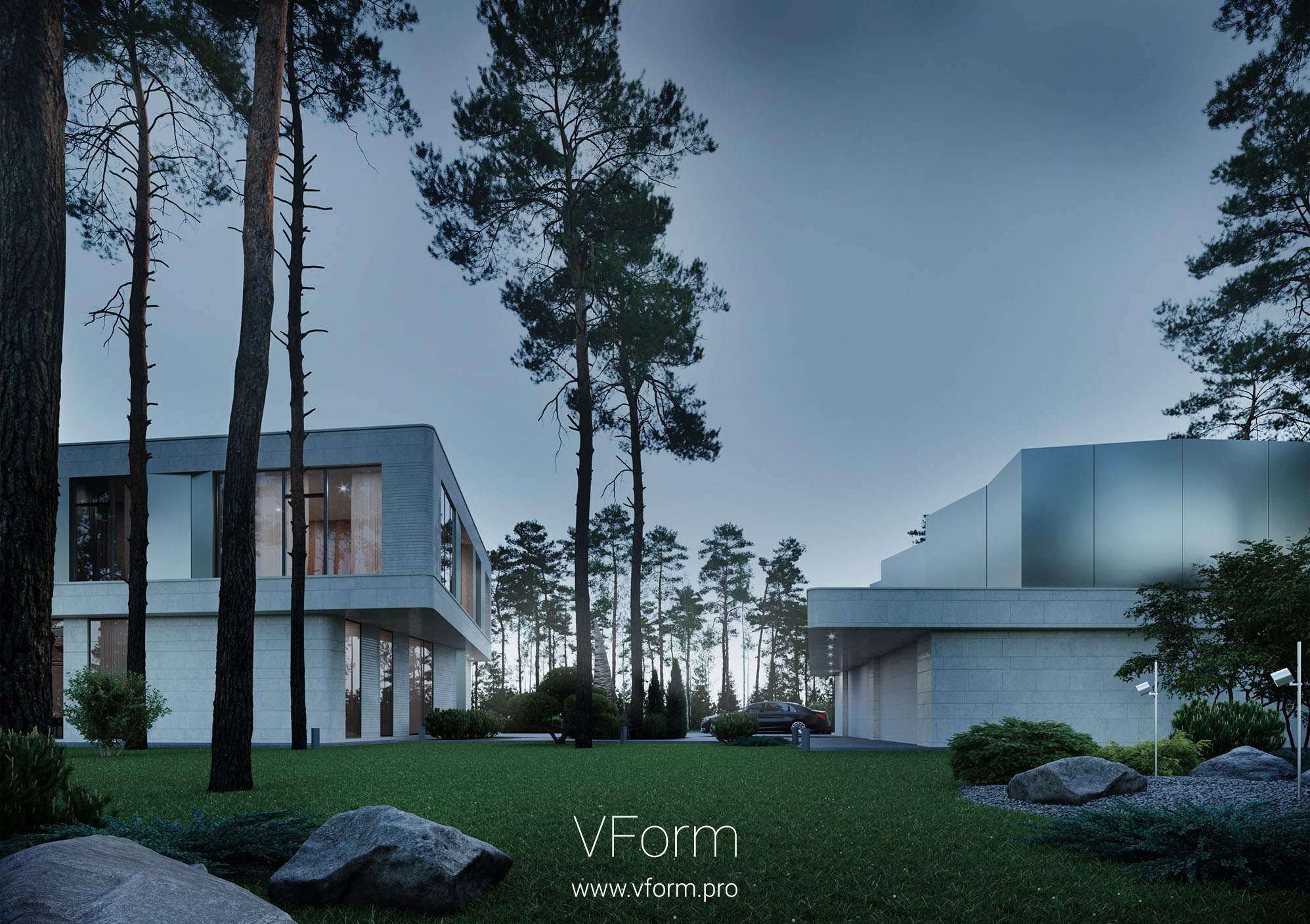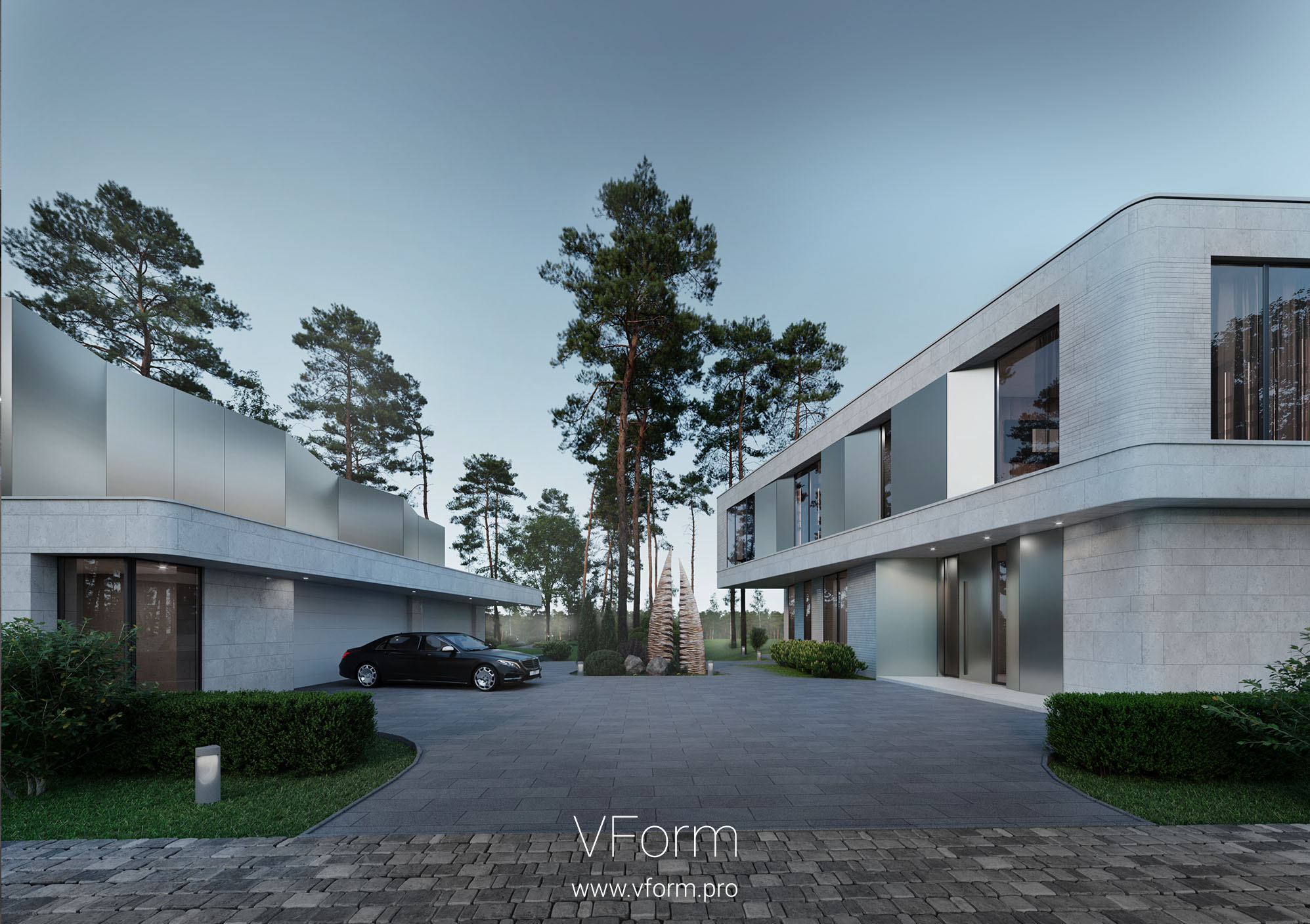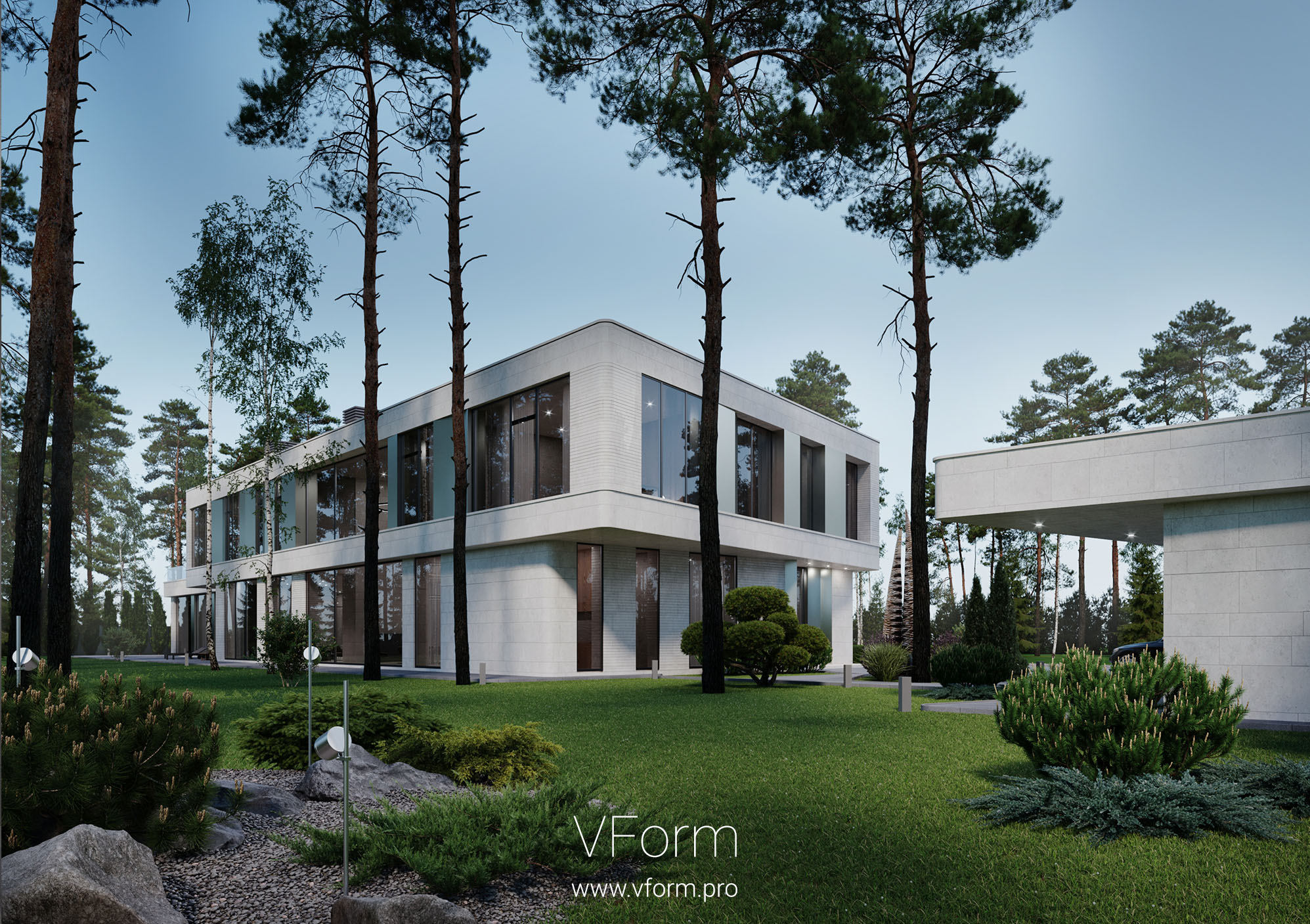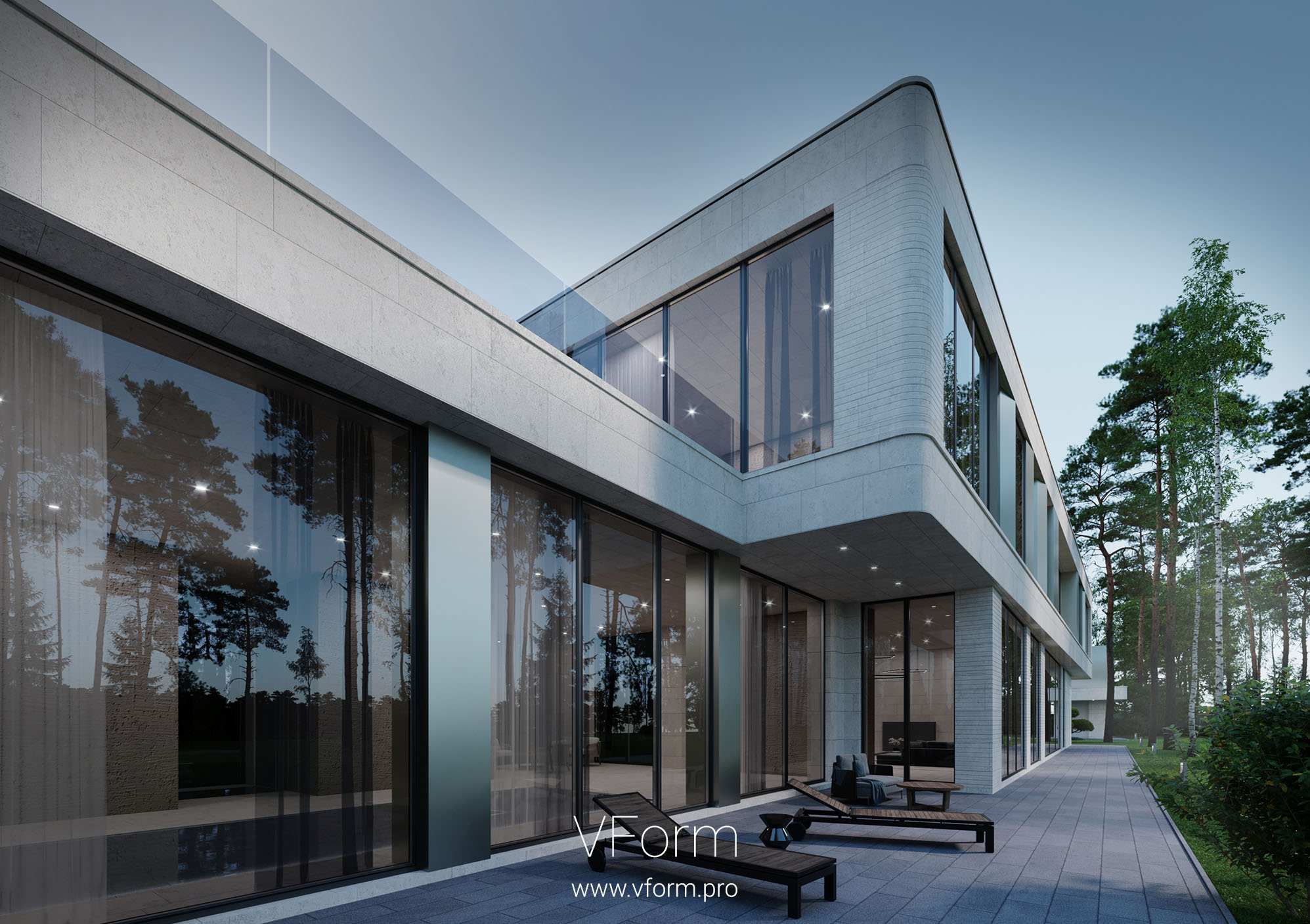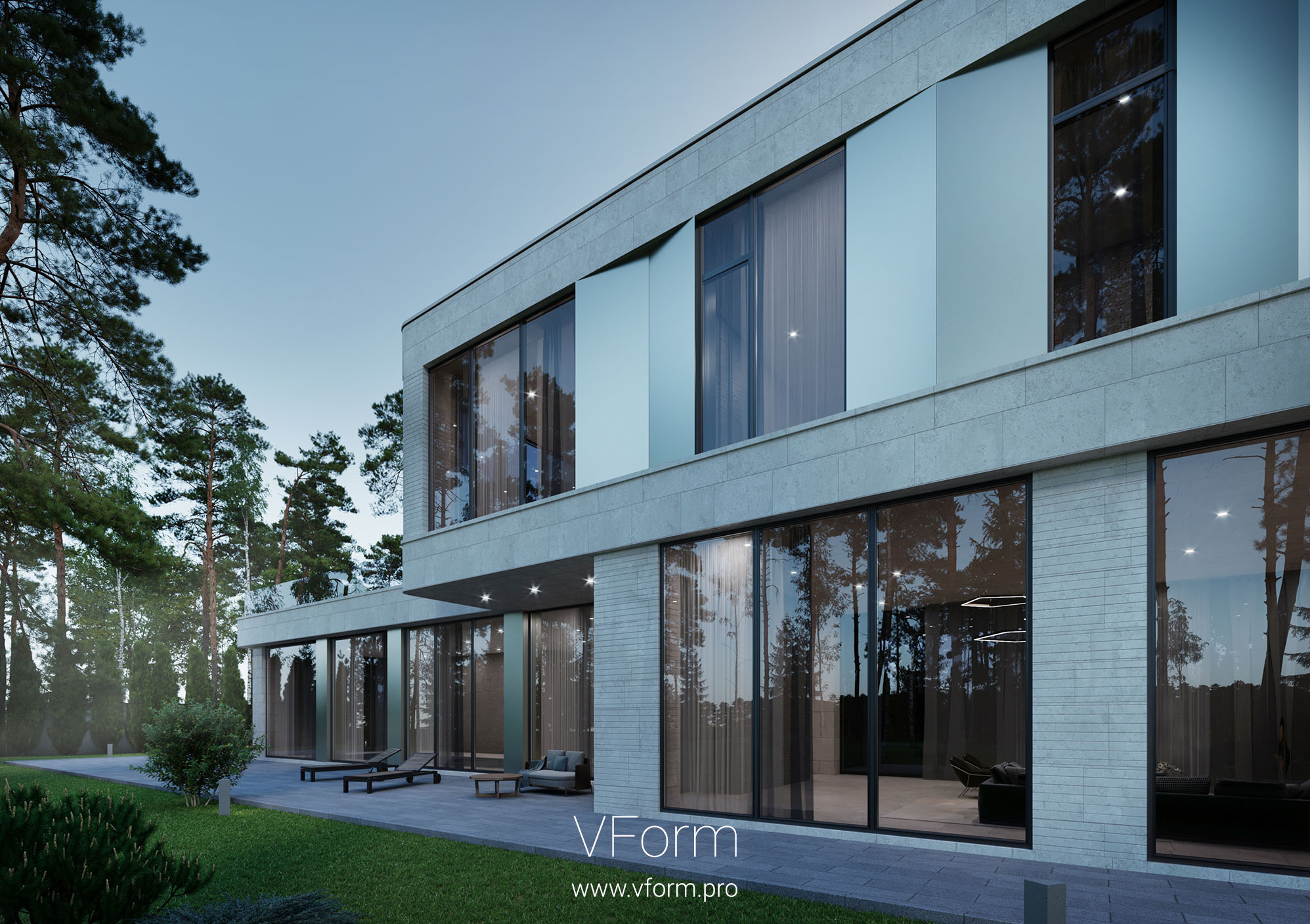 The Villa is located in Zhukovka, surrounded by a picturesque pine forest on the high bank of the Moskva River with a panoramic view of the reserve and the Arkhangelskoye estate.
The composition of the villa is formed from two volumes: the main house and an auxiliary building, which includes a garage, a shed for 6 cars, a boiler room and staff quarters.
At the entrance to the house comes a view of the garden and interior spaces: the voluminous hall and stairs. Next to the entrance is a guest bedroom, dressing room and bathroom.
The two-height dining space offers panoramic views of the river, and glazing on the south and north sides allows the space to be filled with light.
The living area is more private and is separated from the dining area by a reversible fireplace. The living room faces north and south, with a covered terrace for outdoor seating on the south side.
On the second floor there are bedrooms with walk-in closets and bathrooms, the master block provides access to the roof.
The basement floor is divided into a master zone and a technical zone. The master area houses a gym, massage room and storage rooms. There is a separate entrance to the technical area of the basement floor.