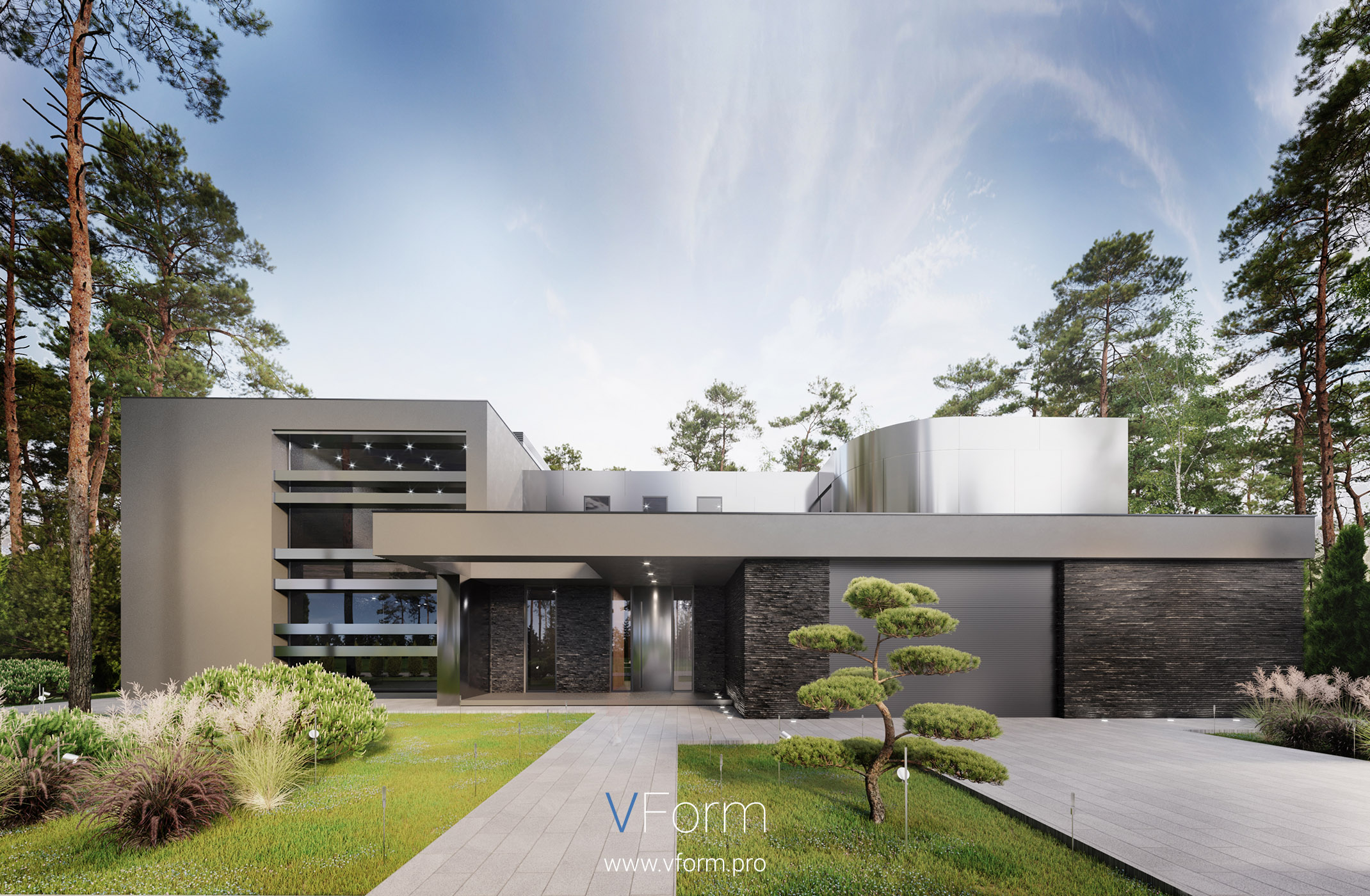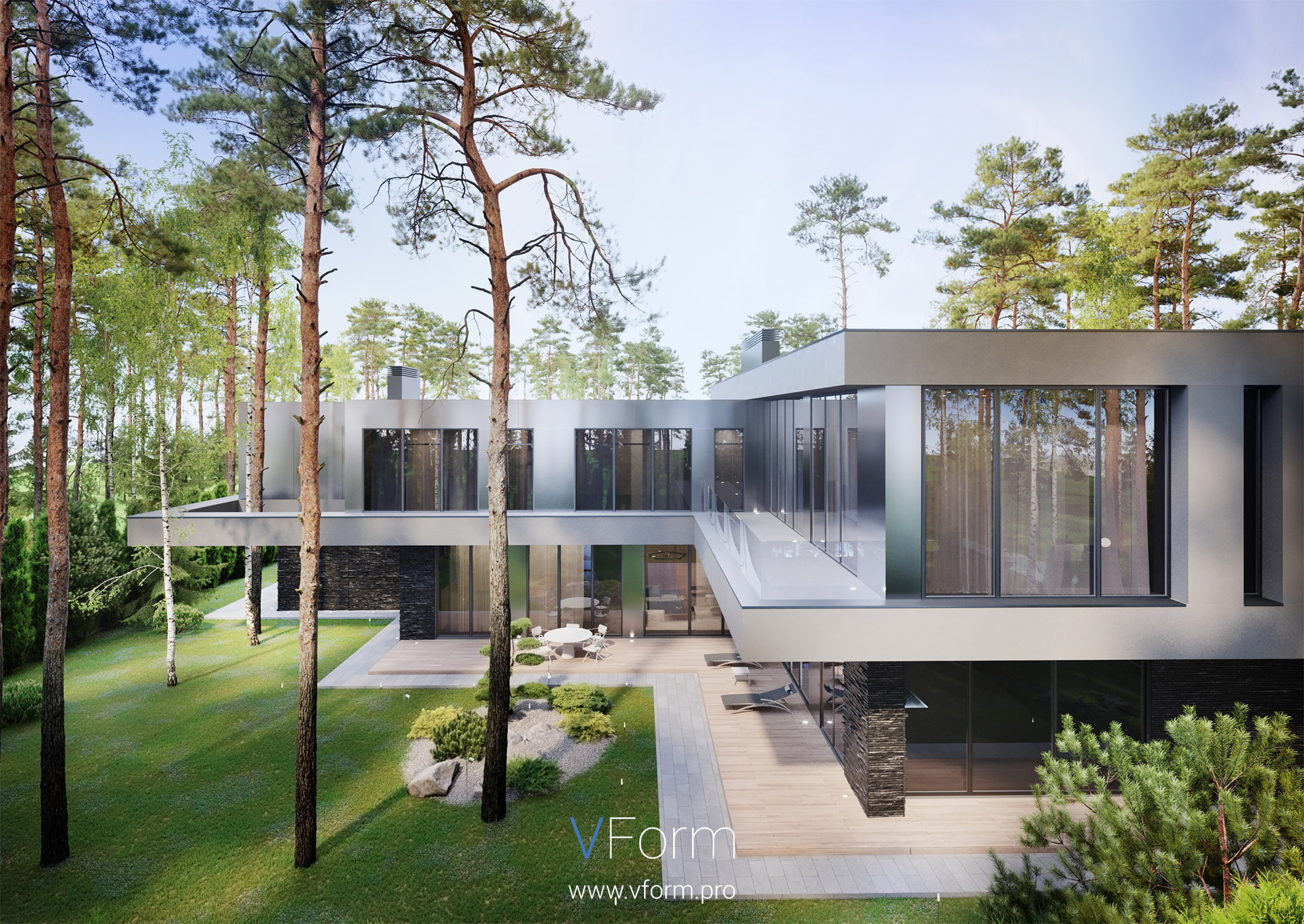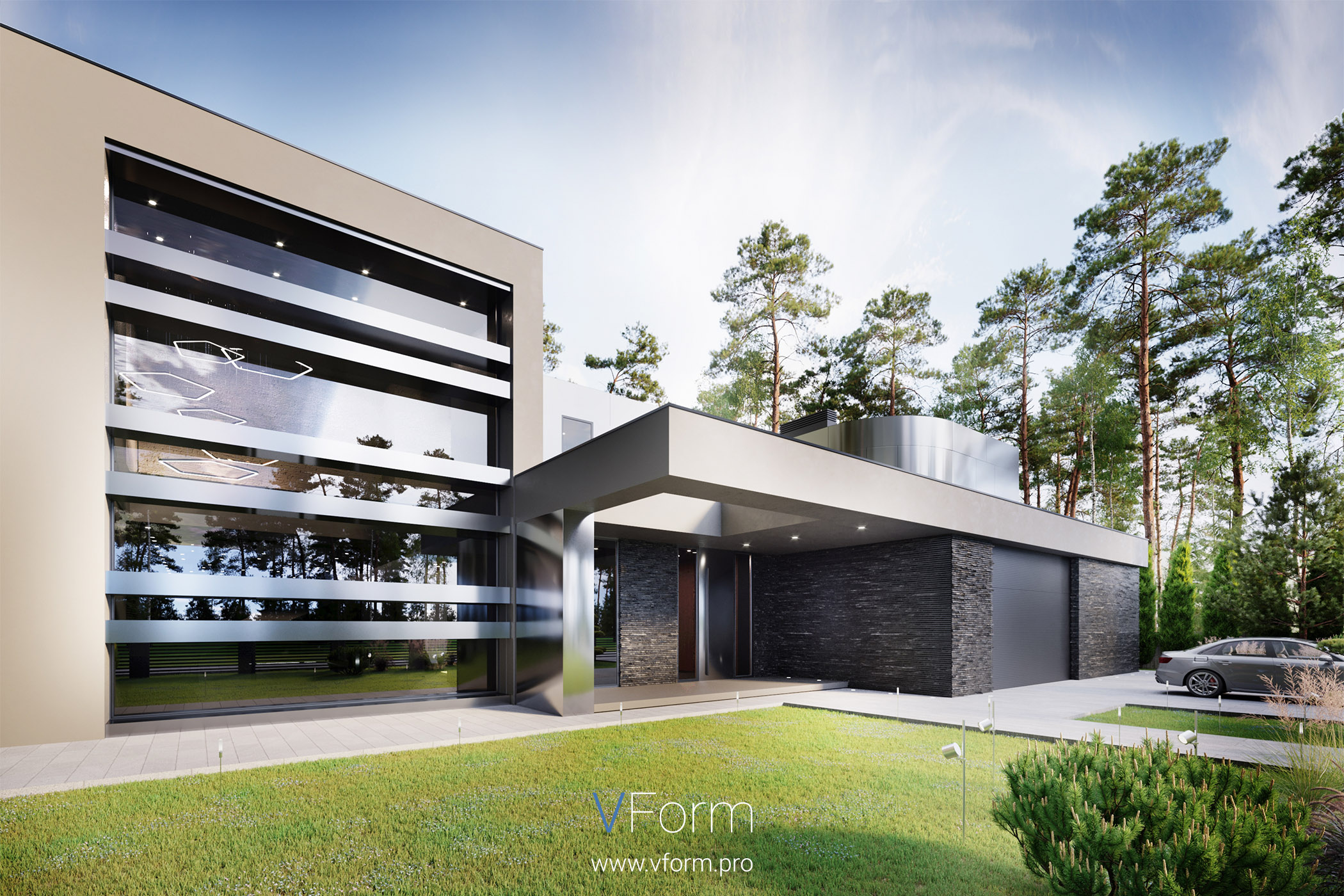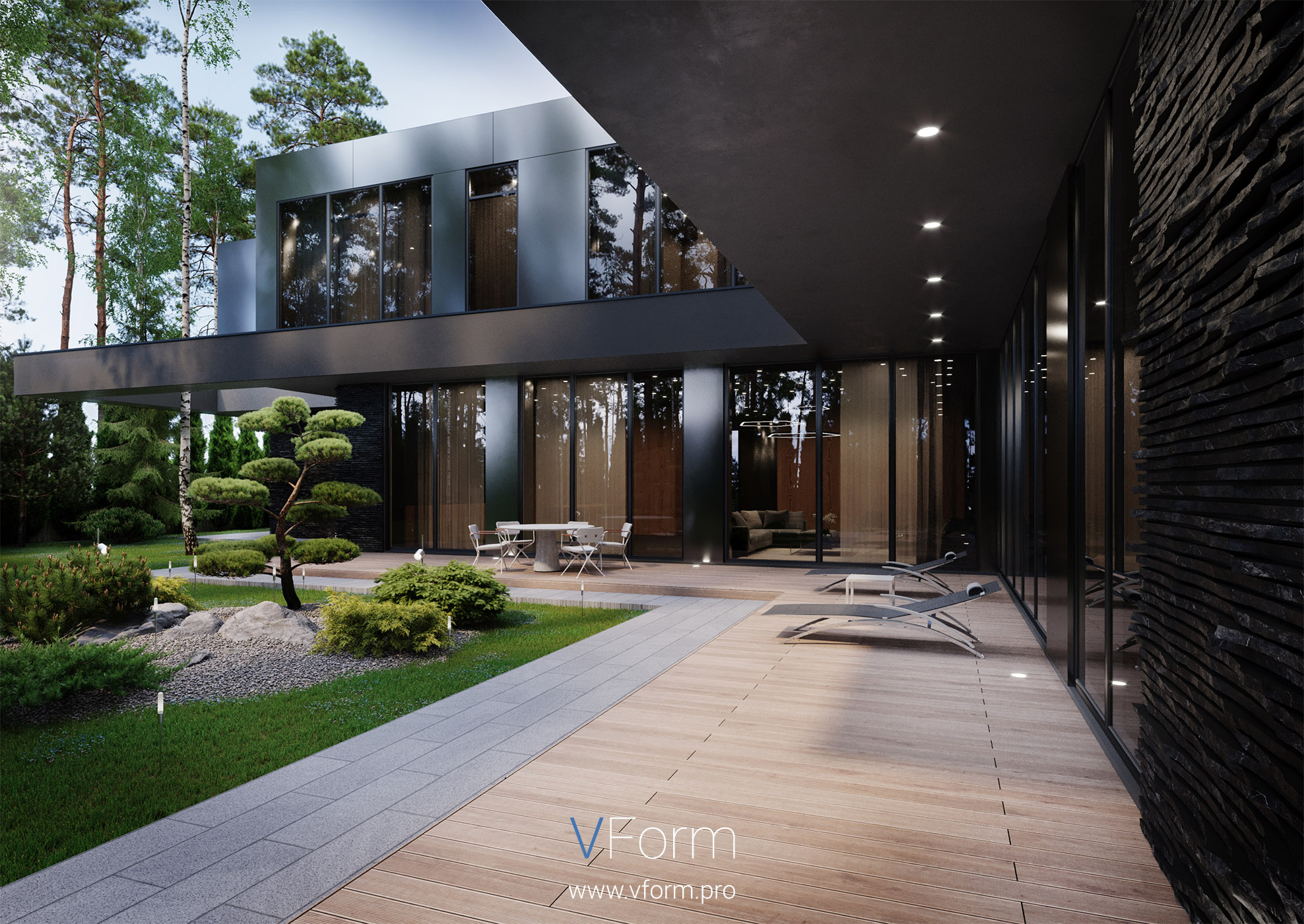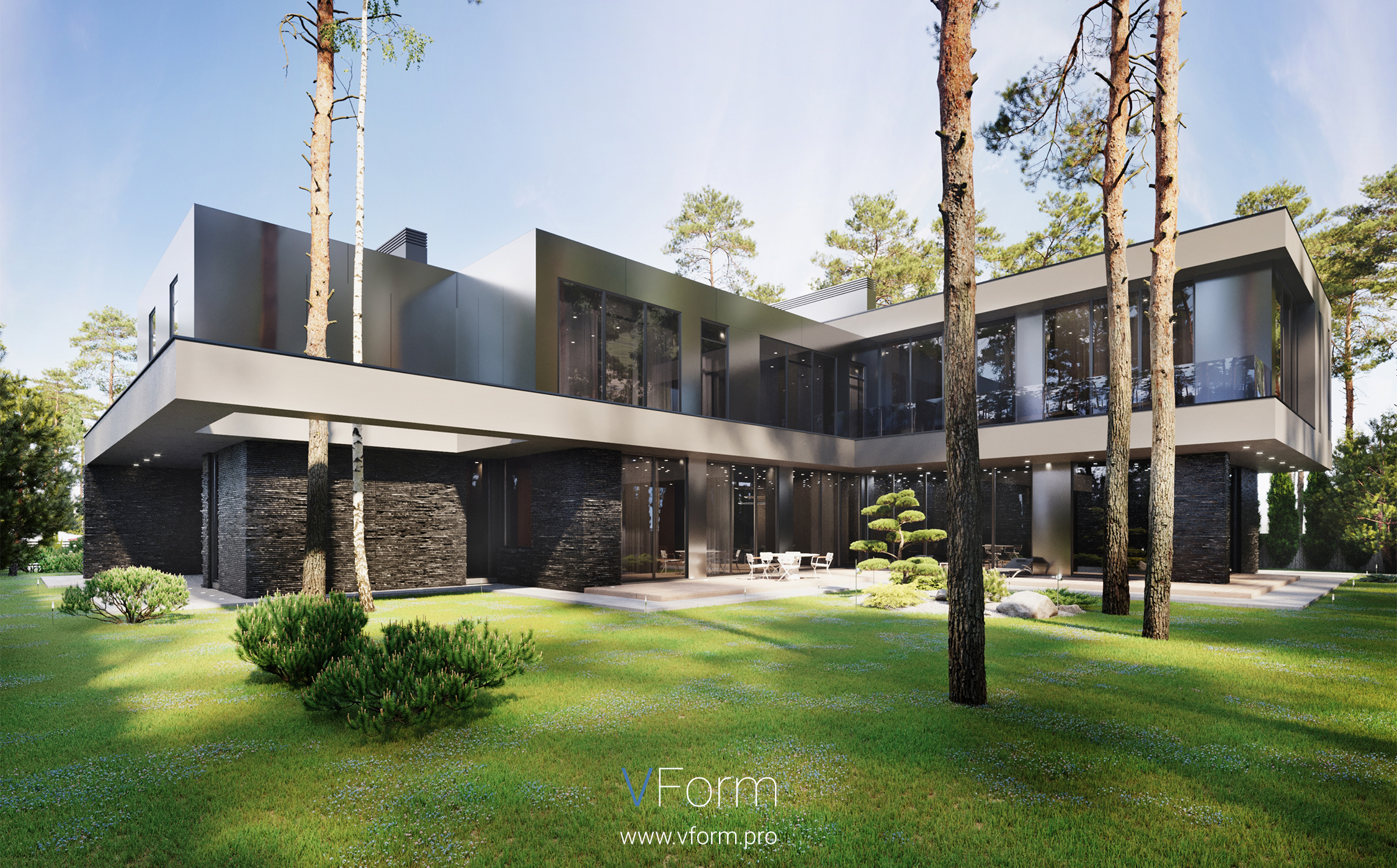 The Villa NEO project is made in an individual style.
The facade is finished with fiber-reinforced concrete panels and stainless steel.
The second floor, thanks to mirrored steel panels, dissolves the silhouette of the building in the sky and tree crowns.
On the ground floor there is a living room, an office, a guest bedroom, a sauna, a hammam, a swimming pool, a kitchen, a black kitchen, bathrooms, utility rooms, a garage for two cars.
On the second floor there are 4 bedrooms with bathrooms and a block for staff with an entrance using.
The area of the premises is 800 m2.