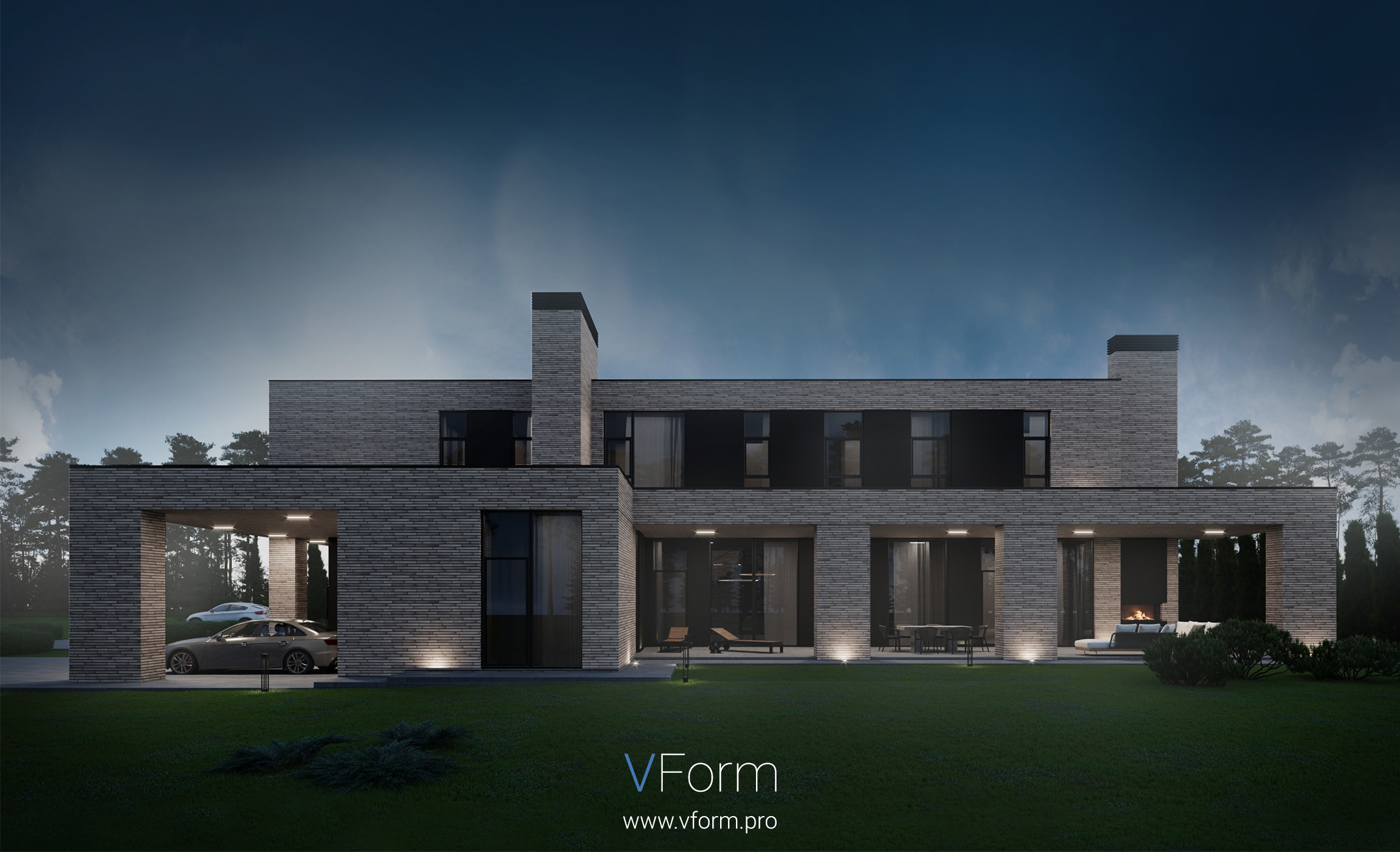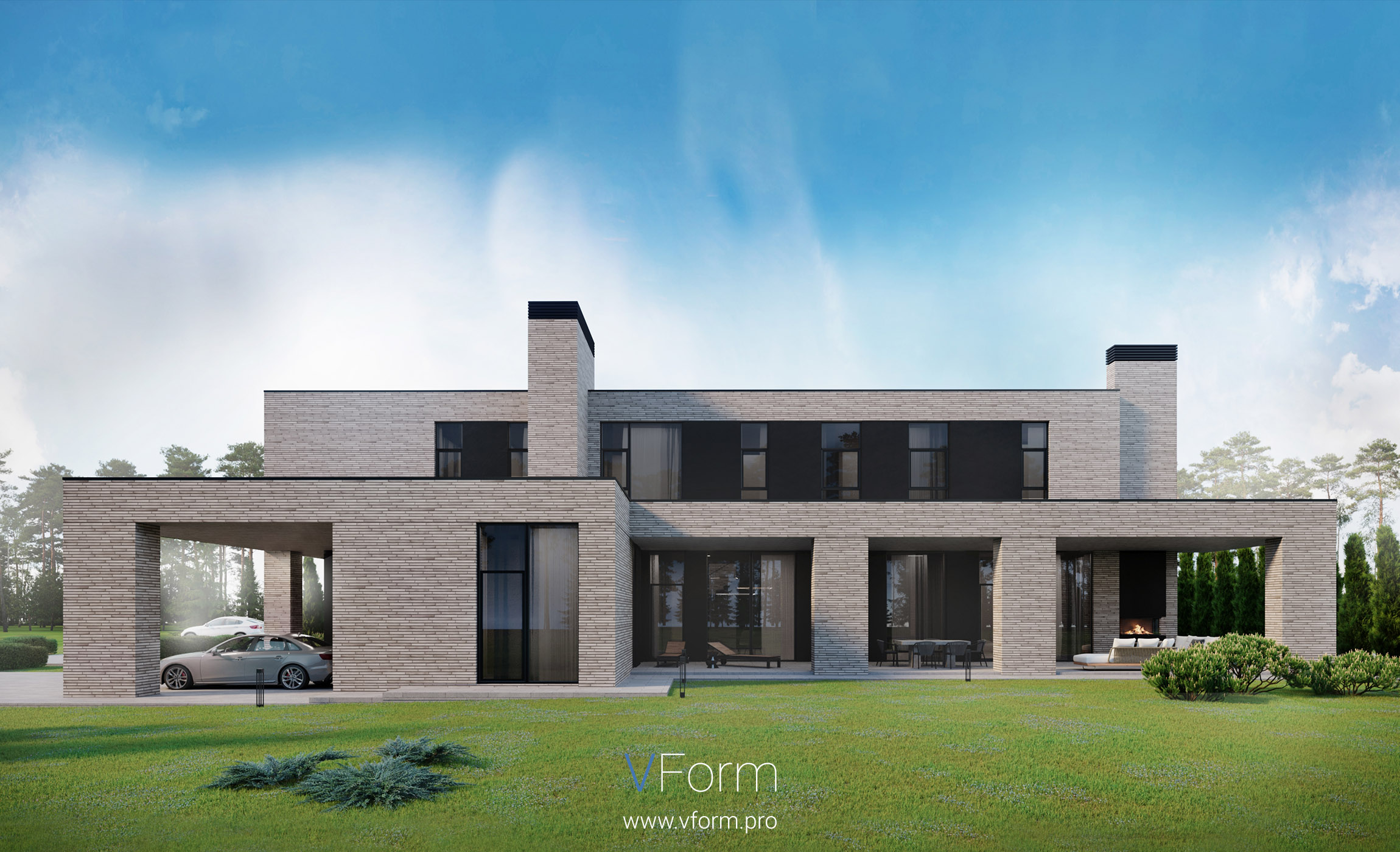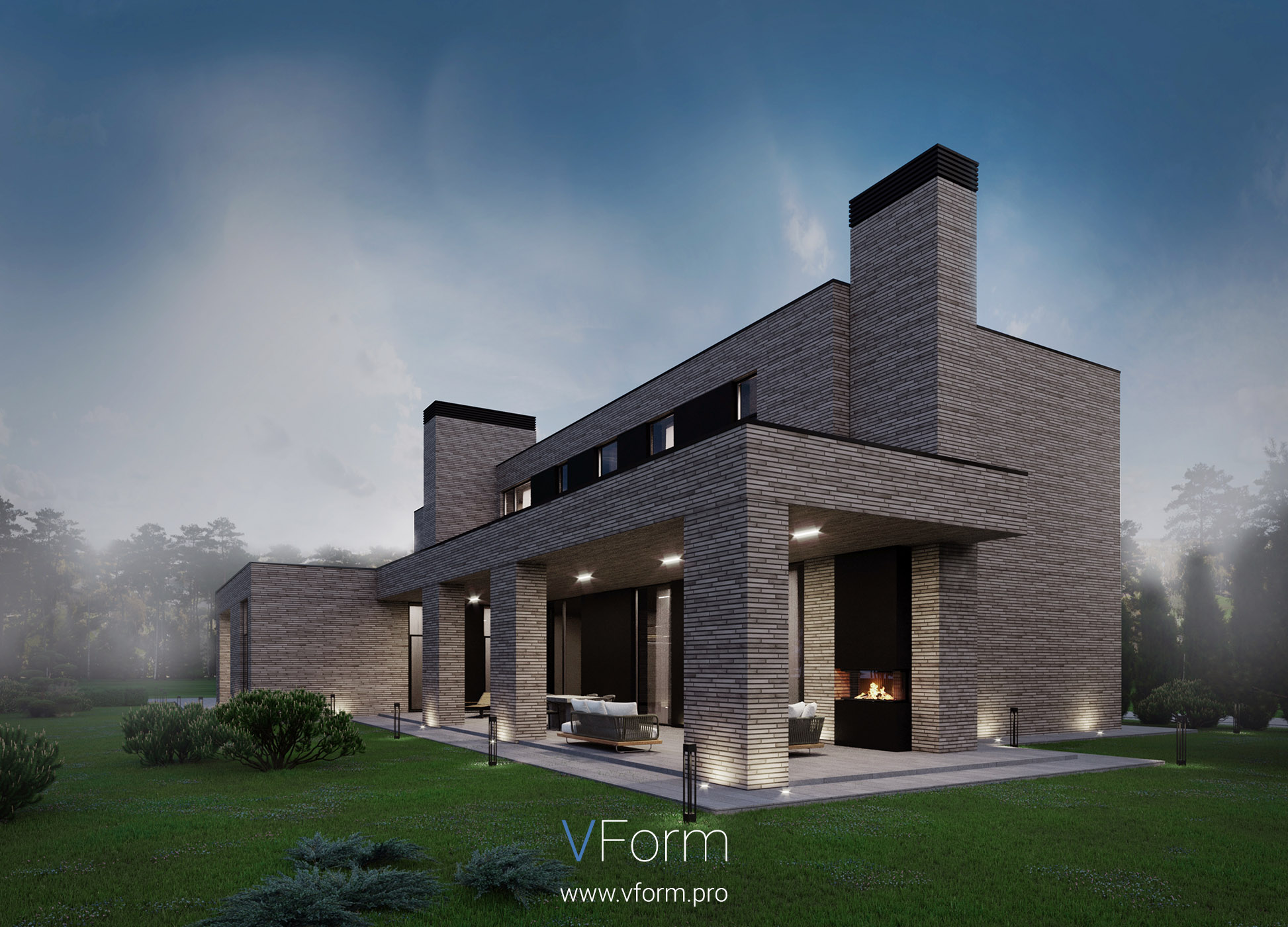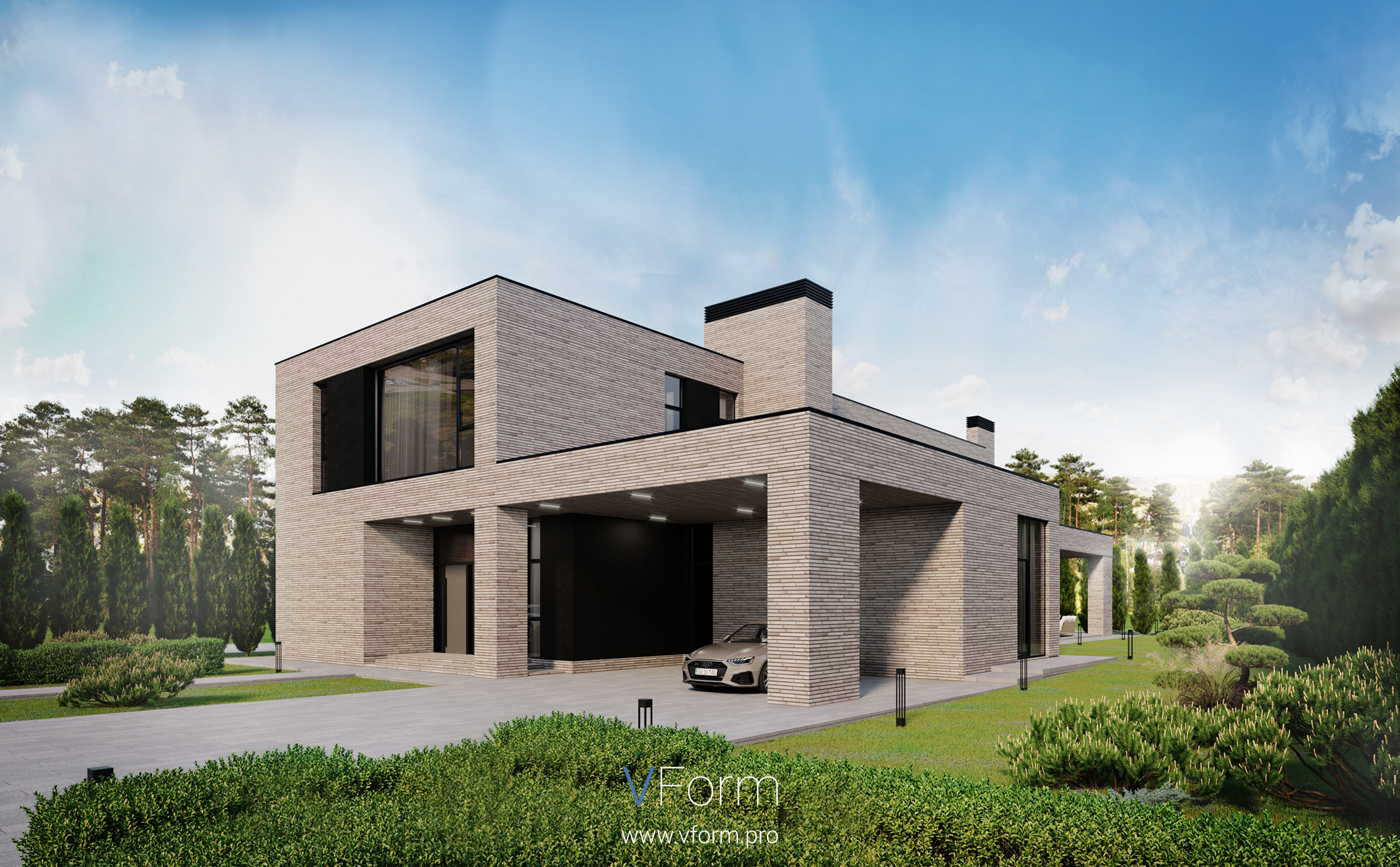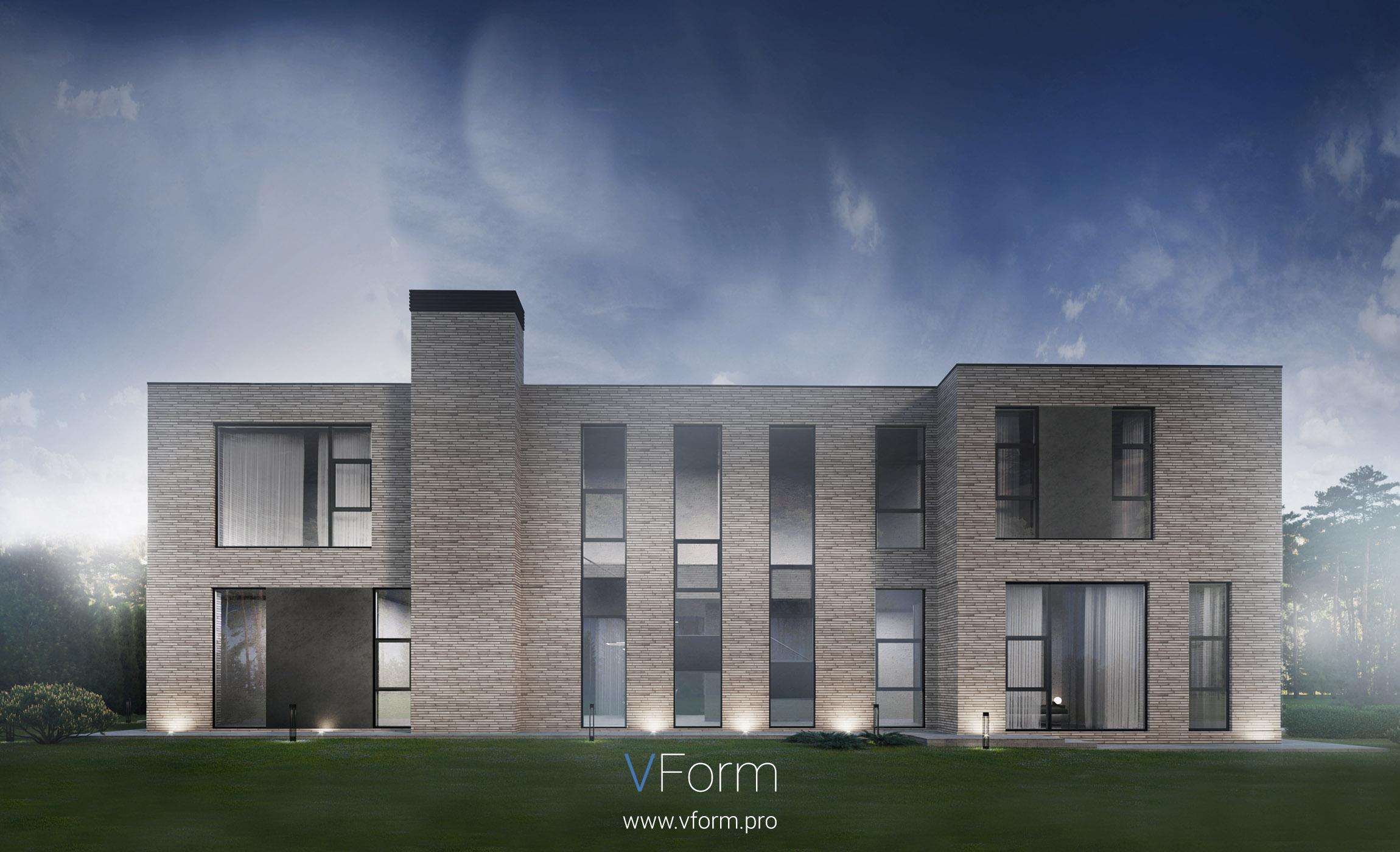 The Villa R project is made in a modern style. The façade design uses Petersen Kolumba's handmade Danish ledger bricks in light gray and light beige, which creates an unforgettable architectural appearance and evokes a sense of harmony and tranquility in the observer.
The villa has a facade with a large glass area and is very harmoniously integrated into the surrounding landscape with various areas designed for relaxation in any weather.
On the ground floor there is a living room, guest bedroom, sauna, hot tub, two kitchens, 4 bathrooms, utility rooms, garage for two cars.
On the second floor there are 3 bedrooms, 3 bathrooms, a laundry room.
The area of ​​the premises is 464 m2.